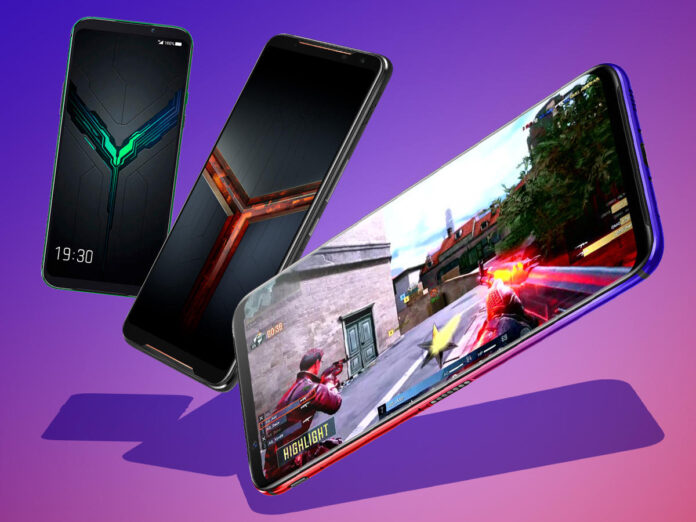 We all love playing games. Some of us are able to spend hours and days staring at the screen and at that damn addictive and fun thing we've just discovered. Does: 'okay, this level only and I'm finally going to sleep?' sound familiar? Well, to us as well. And while most real, serious gamers opt for PC and spend immense amounts of time in front of their machines, some of them are increasingly choosing mobile phones. Why? Well – it's more comfortable.
The screen is smaller, but we can play while lying in our favorite pillow, on a bus…  or anywhere else. We don't need a mouse, keyboard, or often anything other related to additional accessories. It's therefore quite understandable that this option has suddenly become so popular in recent years, as the gaming industry has experienced a significant increase in interest and continues to thrive.
Let's have a look at six champions of the year 2023 when it comes to mobile gaming.
Samsung Galaxy S20 Plus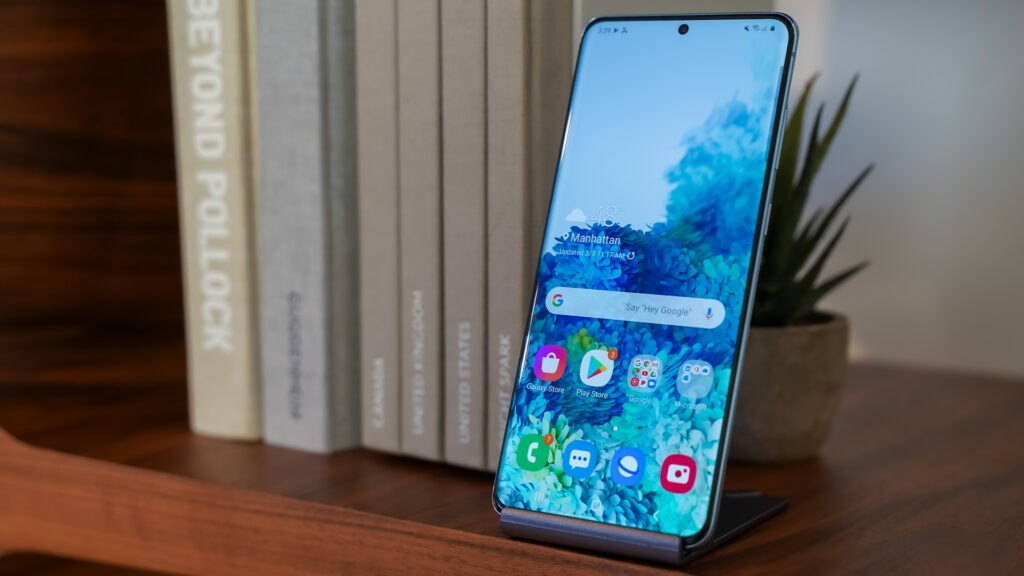 Critics and those involved in gaming mobile phone reviews could easily agree that this phone could never be said to be a classic example of its kind. Even for its predecessors, although they're also decent enough and useful when it comes to games, it can't be claimed that they look like devices for which this is one of the main purposes. Nevertheless, with its qualities, SG S20 proved that it's worthy of all praise.
In addition to having a nice, large display and being quite comfy to hold in any position, the Samsung Galaxy has had a special app called PlayGalaxyLink for almost a year now. This means that you're absolutely able to stream any game from your PC without having to pay even a cent for it. In addition to these enviable features, its sound and graphics quality was rated as extremely satisfactory. However, of course, for a toy like this, you'll need to set aside a serious amount of money, which is somewhat expected – from $1,000 to $1,500.
Apple iPhone 11 Pro Max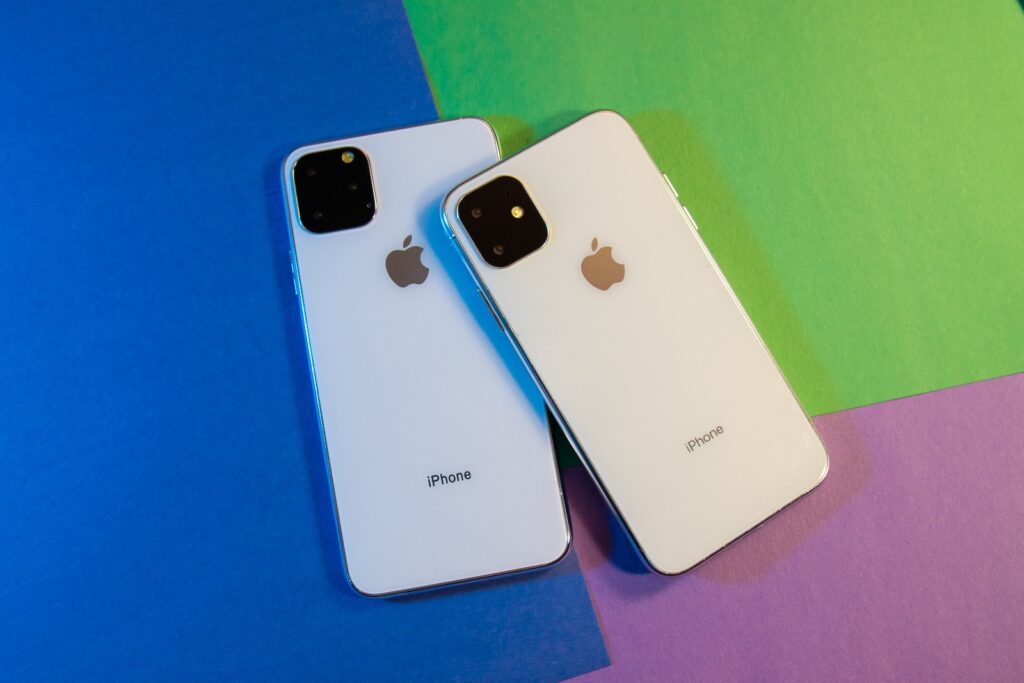 Here comes another mobile phone ready to make your gaming experience even better and more meaningful. While its shape and size may make you think it's 'uncomfortable' to hold, you'll most likely forget about that small flaw once you become aware of the fantastic screen quality and resolution – 2,688 x 1,242. This is a favorable circumstance not only for playing games but also for all other activities, such as watching videos on YouTube, movies on Netflix, and other online services and applications.
What seems to be especially delightful for users around the world is that the game runs without any lags, bugs, and latency – things that can completely deprive you of real pleasure once they appear. Whether you play every now and then, for a short time, or for hours, you'll hardly encounter delays of any kind, thanks to a quality processor that maximizes performance. And not only that – you won't have to chill next to the charger all the time since the battery seems to be quite durable. What more could we want? In terms of price, this pleasure will cost you between $1,100 and $1,450.
One Plus 8 Pro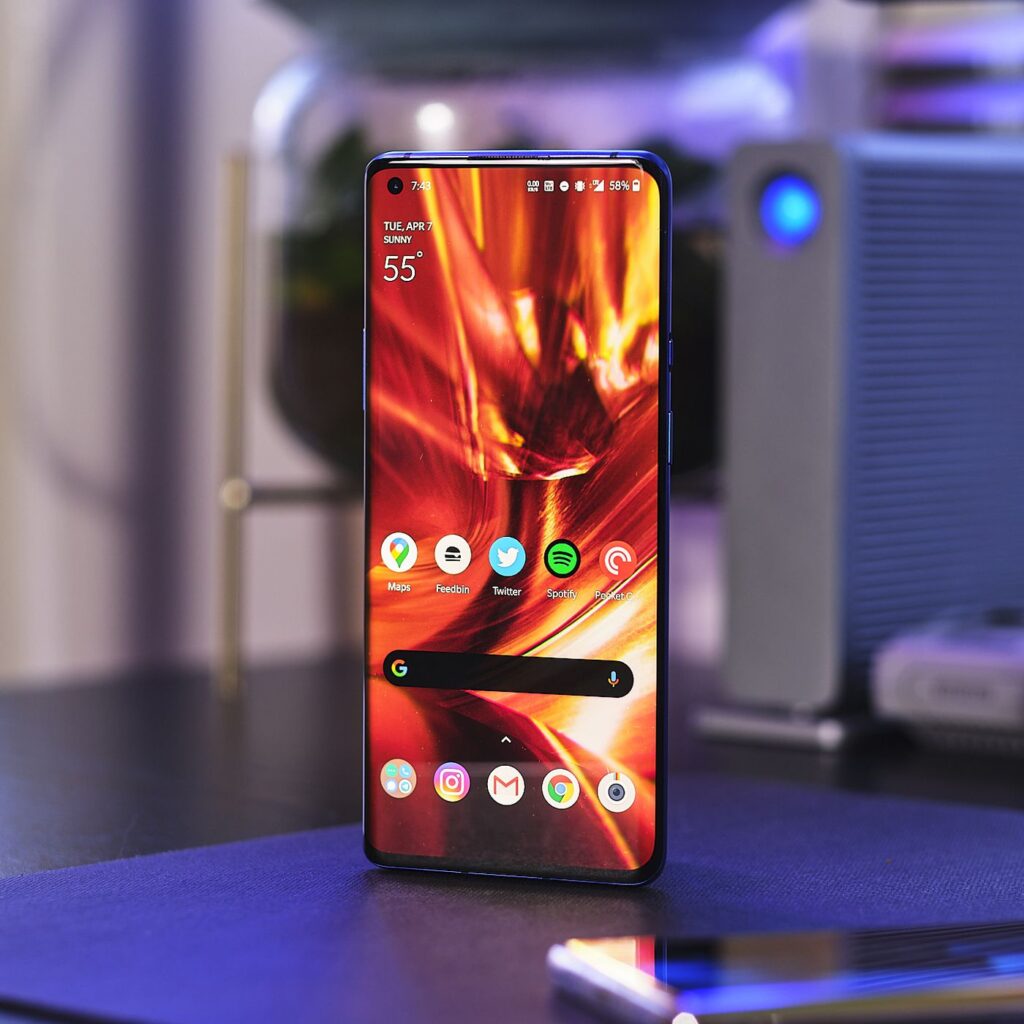 In size and dimensions, this phone is somewhat similar to the Samsung Galaxy S20: this means that it's a larger device that might even resemble a tablet in its concept. So, be prepared for the fact that it can be used mostly with both hands, but in the end – we don't play serious games with only one hand, right?
The 1440 x 3168 resolution and 6.78-inch screen already speak for themselves. However, there are still many handy and cool features worth mentioning. The battery that features it is supposed to be enough for about 9-10 hours in gaming mode, which, you'll admit, is absolutely great, but it shouldn't be exaggerated since this could shorten its lifespan.
According to those who were kind enough to provide reviews, most of today's games are supported and seem to load in more than a fantastic way. In addition, there's Fnatic Mode, which brings to the fore a special gaming function and definitely makes this device worth considering and testing.
Xiaomi Black Shark 2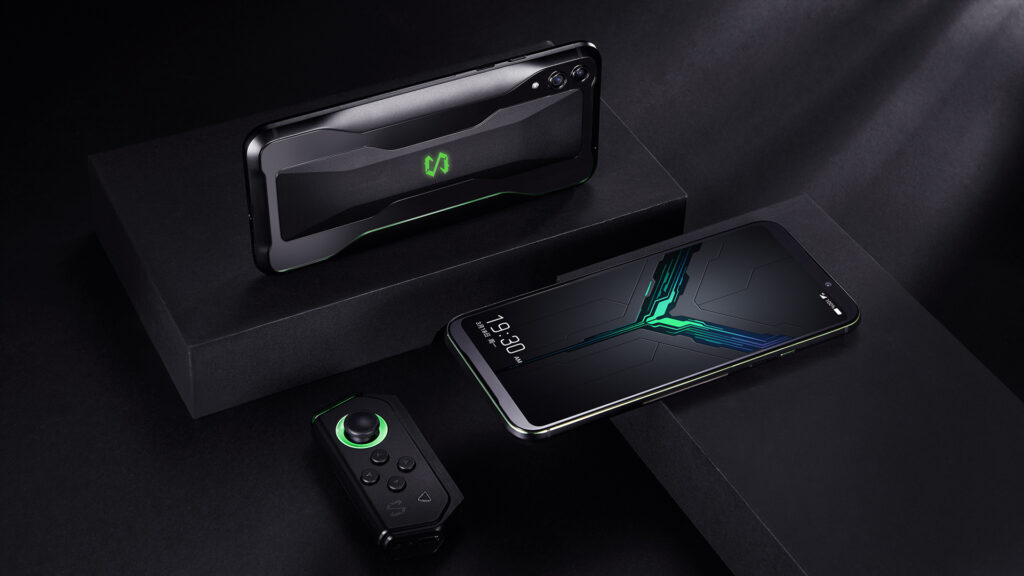 Although it's an affordable gaming phone, the Black Shark 2 actually has quite capable hardware, premium construction, and, as it turned out, quite a resistant case. Moreover, it could be said that its creators had this function in mind when they came up with its design and specification details.
This, therefore, means that it's more durable and stronger in many ways compared to phones that aren't made for this purpose, which is actually a great feature if you're interested in gaming only.
So, the good thing is that, if you get annoyed and hit the phone screen a little harder in the heat of the game, it won't affect its performance nor will the case fall apart – no wonder, since its metal. As for the specifics regarding the games themselves, just like One Plus, 8 Pro has Fnatic Mode, so Black Shark has its own SharkSpace. It works perfectly, blocks pop-up notifications, and other background applications – in a word, all the effort has been invested in it to make the gaming experience uninterrupted and almost perfect. You can get it at a great price of around $480.
Vivo V19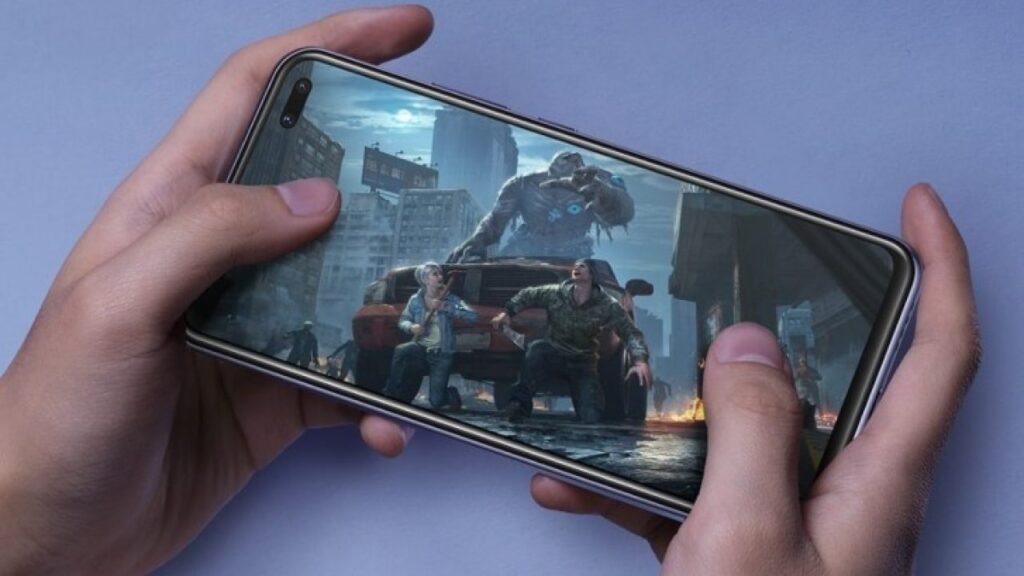 With its Ultra Game mode, Vivo has definitely set a precedent when it comes to devices of this type. The most positive comments related to the functioning of this phone are praise for non-heating features. No matter how much you play, you won't get into a situation where the phone starts burning your fingers.
If you're recording for YouTube or just love to track your progress and save recordings of your play sessions, with the V19 version you can do so more easily than usual, as the Screen Recording and Fast Screen Capture options are further enhanced. Slightly lighter than the previously mentioned devices and with a resolution of 2400 × 1080, it does not lag behind the other participants on this list. It's also possible to find other specs if you click here, as well as note other basic info of this device that might easily become the best gaming phone in 2023.
What's recommended is to take into account some individual games for which it's necessary to adjust the settings so that everything runs smoothly when playing. The price is around $340.
ZTE Nubia Red Magic 5G
A relatively fresh 'baby' in the world of mobile gaming that's already promising a lot. Reviewers and those who had the opportunity to try it claim that the ease with which it slides across the screen is responsible for the excellent flow and the lack of any problems of that nature. Like the other phones we've already talked about above, it doesn't boast lightness and small dimensions that would make it perfect for carrying around. However, it compensates for all that with its absolutely great characteristics.
What you might not expect, if you look at such fine specifications, is the affordable price – in many places you can find it for less than $600, depending on the store and the offer. Also, unlike some of the mentioned devices, this one definitely has a 3.5mm headphone jack, which might even put it in a more favorable position above the others.