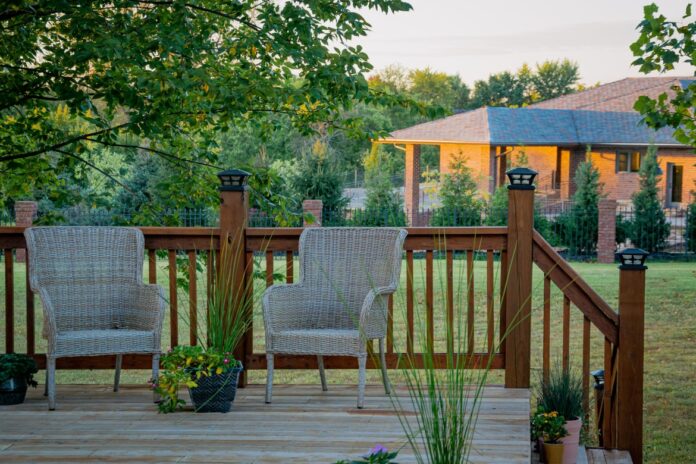 We all love to see beautiful interiors, majestic living rooms, master bedrooms, dining areas and other rooms in a house. It has been proven that the majority of people prefer before and after photos and videos, and spend quite a bit of their free time to watch either renovation TikTok videos, Instagram reels or they simply love to go through websites such as Pinterest.
What is it about decorating, redecorating or remodeling that is so satisfying to watch? It may be the beauty of the process in which you are upgrading something, or giving a space a completely new life, vibe and atmosphere.
Also, it may be about being creative, having fun, mixing styles, materials, accessories and bigger pieces, until you create a space that personifies you as a person and shows who you are, and what are the prefers of the owner or owners.
When it comes to designing a home, it is important to mention that although the majority of effort goes into interior design and the inside of any property, it is fair to say that almost the same energy, time and effort goes into designing the outdoor space.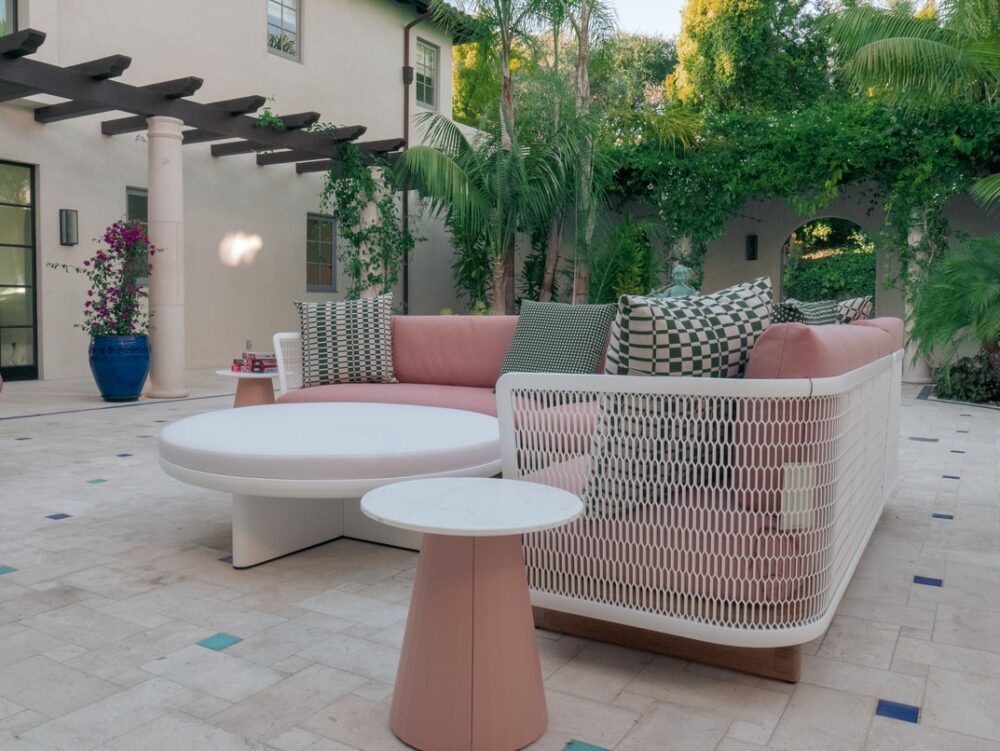 What makes a better peaceful oasis than a beautiful backyard, patio or a pool habana? Recent surveys show that people appreciate having a place outside their home where they can sit, read a book, socialize with their friends, dine or if nothing, take an extra breath of fresh air.
This is why it's so important to design a space that will make you calm, relaxed, and that would allow you to enjoy spending your time outdoors.
However, decorating your outdoor space consists of many different parts of the process. Whether you own a spacious garden where you can play with plants, and different décor elements or you only have a small patio to show your creative side, some things are fundamental.
When we say fundamental, we mean – those are the elements that every outdoor space, no matter the type – should have, such as plants or flowers (greenery plus a bit of color) whether in planters or planted, nice ambient lighting, and finally – furniture!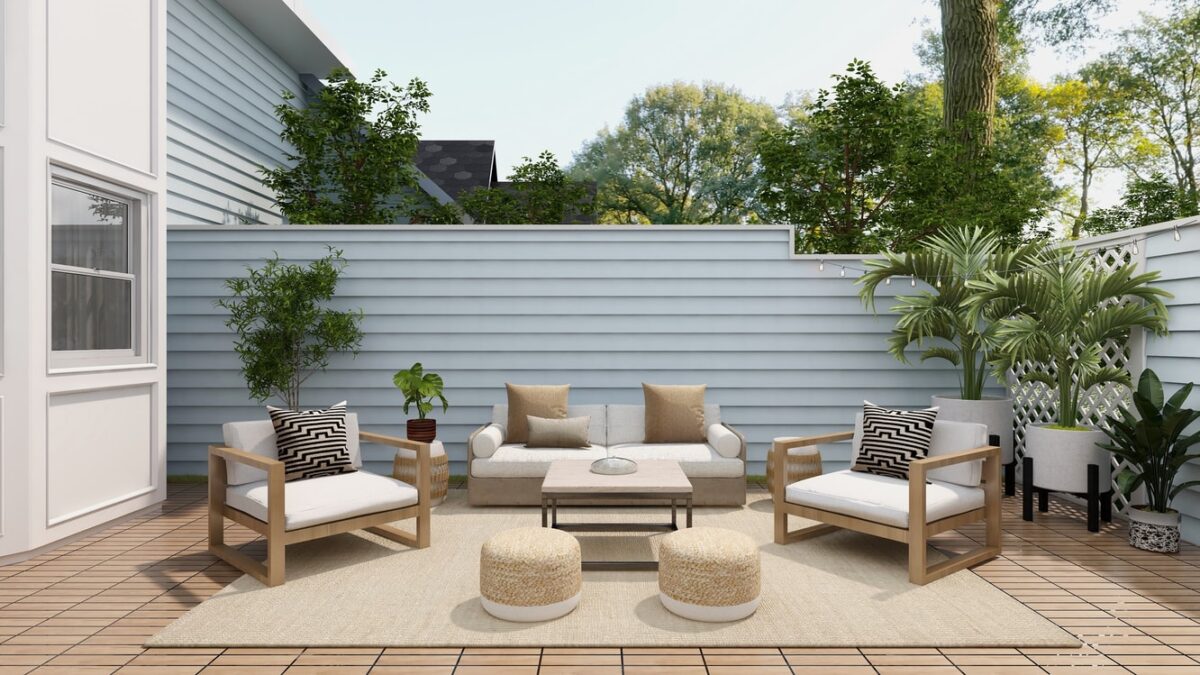 Choosing furniture for your patio is both an interesting and a complex experience. What's the reason behind this? There are so many choices to make and options that people usually become overwhelmed during the process.
Especially if you decide not to purchase a furniture set, but if you rather decide to mix and match several elements for a more personalized exterior – it is challenging, but it is rewarding as well, since this is the perfect way to create a unique space that would leave people speechless.
That being said, the most important thing you need to do is to know how to start the process. If you decide to mix and match different furniture styles, you have to be careful not to make a mistake. Let's dig into some tips and tricks for create a beautiful patio:
1. It's All In The Materials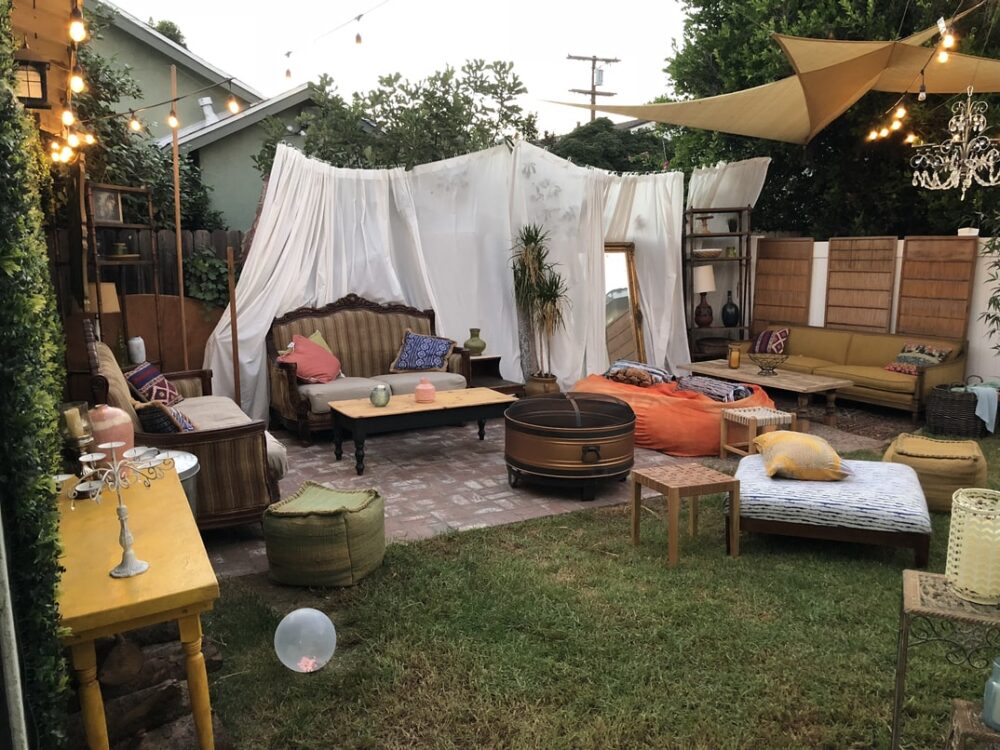 When it comes to mixing and matching your furniture, it's all about different textures, colors and materials. Whether you want to have a modern and minimalistic patio or you want to make it more natural and make sure it fits in the environment, you should consider mixing different materials – from aluminum to different colors and types of wood.
Finally, there are many plastic furniture pieces that are perfect for making your patio more modern. They are also great if you wanna add a pop of color to your small oasis. However, when you choose furniture pieces, you should choose the materials that are durable, since they will be outside, and they should withstand different weather conditions.
You can also play with concrete, whether those are accessories that you made by yourself or you've bought them. If you choose chairs that are made of aluminum, it doesn't mean you shouldn't choose a wooden table for example – quite the opposite.
This is exactly what you should do! A good starting point however, is to choose top 3 or top 5 materials you wanna go with, since too much of everything is never a good thing. Click here to find some good ideas for your outdoor space.
2. Don't Be Afraid Of Colors, But Don't Overdo It
When it comes to colors, the rule is the same as the rule with 3 to 5 materials. Just like for any other area in your home, you should have a color palette for your patio, or at least a good plan, because it's the best way to get the final result of your dreams.
That being said, choose one color that will be dominant, and two complementary ones. After that, choose one or two accent colors and then stick to your plan. Since it's your outdoor space, greens, browns and beige colors are always a good basis, while pops of color can be yellow, orange, black or even white.
However, don't overthink colorful details until you get the bigger pieces of furniture. You can always add a pillow or two, a colorful vase, candles, a rug or a basket. Also, don't forget to invest a bit of your time to lighting as well. There are tens of different colors for your lighting, so make sure the lighting matches your furniture and the colors in your garden in general. If you wanna play safe, you can always opt for white or yellow led lights.
3. Accessories Are Welcome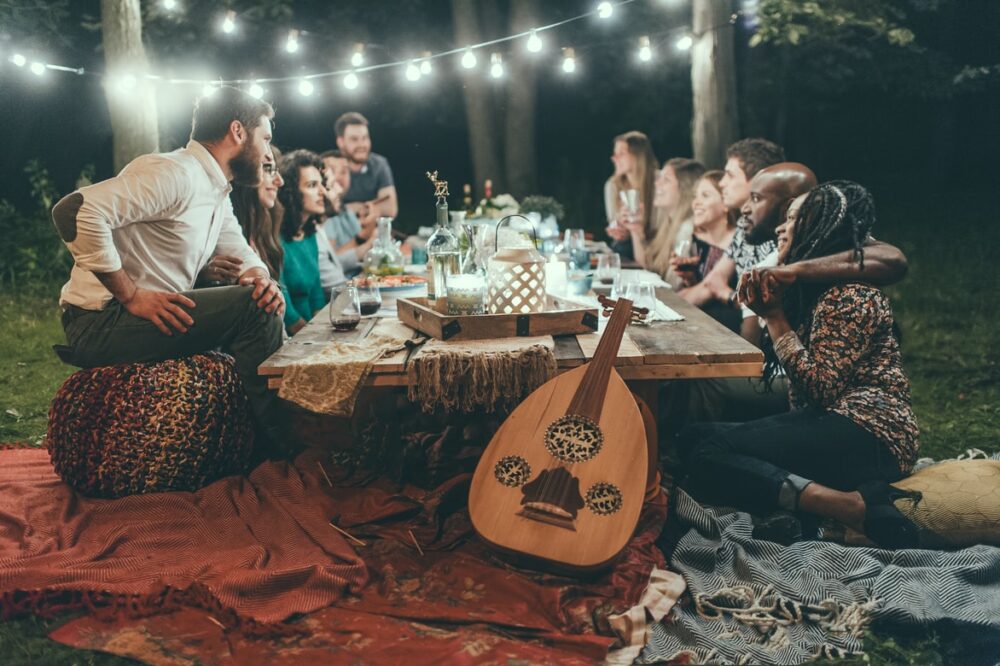 After you've chosen your seating pieces, chairs, a table and lighting, you can add some finishing touches to your patio area. This is where you can really use your imagination and play with shapes, colors and elements.
What are some of the most commonly used patio accessories? You can turn almost anything into an accessory – from adding a rug to your patio, to adding container plants or planters, pillows or puffs, lanterns, firepits, colorful tank covers, string lights, bins etc.
However, make sure all of your accessories are the same color, or at least the majority of them. It has been shown that black accessories look fantastic next to plants, green grass and wooden furniture, so you can always start with black accent pillows, blankets, small tables or vases, and then build your style over time.
A good thing about this is the fact that these accessories can completely change how your patio looks, so if you ever get bored with your outdoor space, you can make drastic with just a small investment.