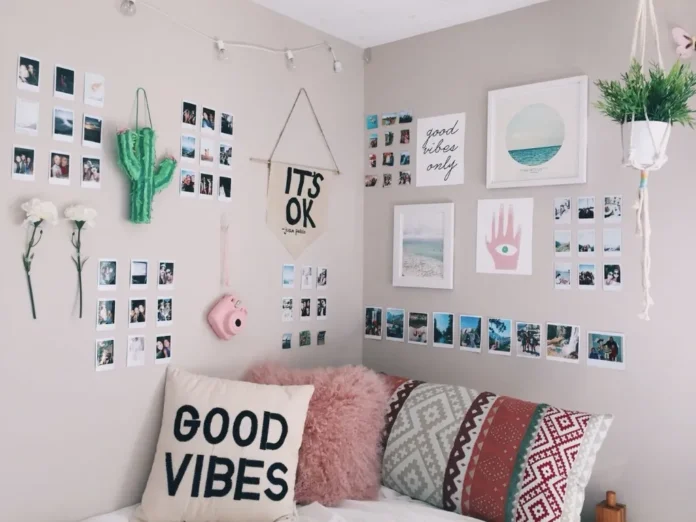 A person cannot ignore certain areas of their home when it comes to interior design. One of these critical areas of interior design is walls. When a guest enters your home, the first thing they see is the walls. The way walls are displayed creates a lasting impression on the guests.
If the walls are not maintained, it will create a false & untidy impression on the onlookers. Since the introduction of wall paints, wallpapers, and various other techniques, decorating walls has become a more critical designing area.
However, many people refrain from designing their walls due to high charges. But, in this article, people can take up various DIY (Do It Yourself) ideas to decorate their home walls. They are easy and creative ways of passing your time as well as adding value to the home.
If you do not want to bother with DIY, you can choose beautiful wallpapers for any of the rooms by clicking on the link.
8 Beautiful DIY Ideas To Enhance Value Of Walls
There are various simple tricks to improve the interiors of the walls without any high investment. An additional benefit of these tips is that they involve minimal wastage. The topmost ideas are mentioned hereunder.
1. Combo Of Fairy Lights & Memorable Photos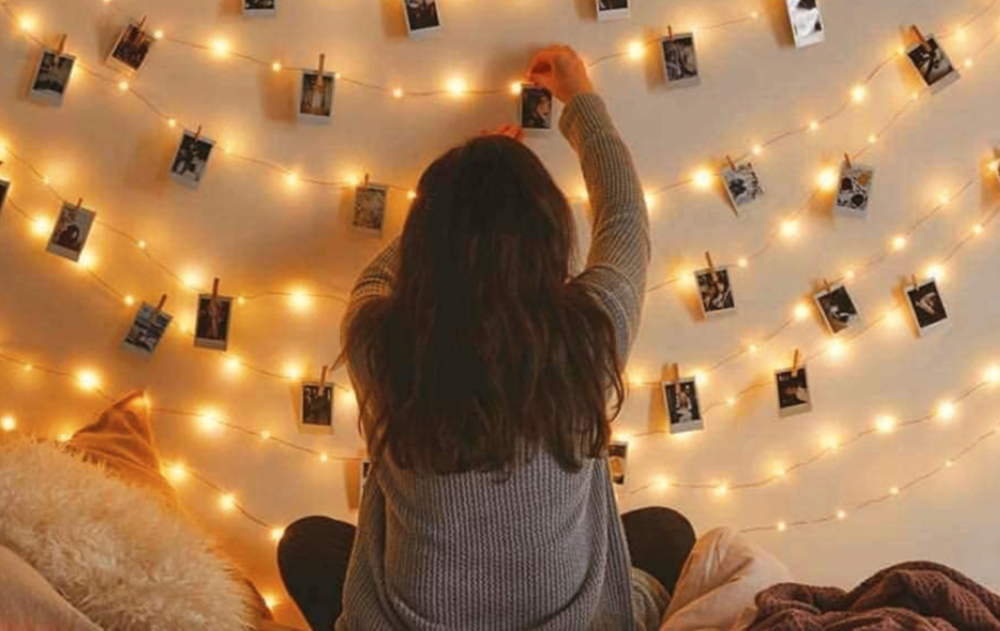 Fixing fairy lights on walls is the most evergreen idea to decorate walls. It can fill the entire empty space on walls, hiding dirt spots simultaneously. Apart from lighting up the walls, a person can add flashback memories or create a timeline with various images.
These images can be bonded together using tape or combined with a string. In this way, photos can also be highlighted, giving a nostalgic vibe to guests.
2. Oversized Paintings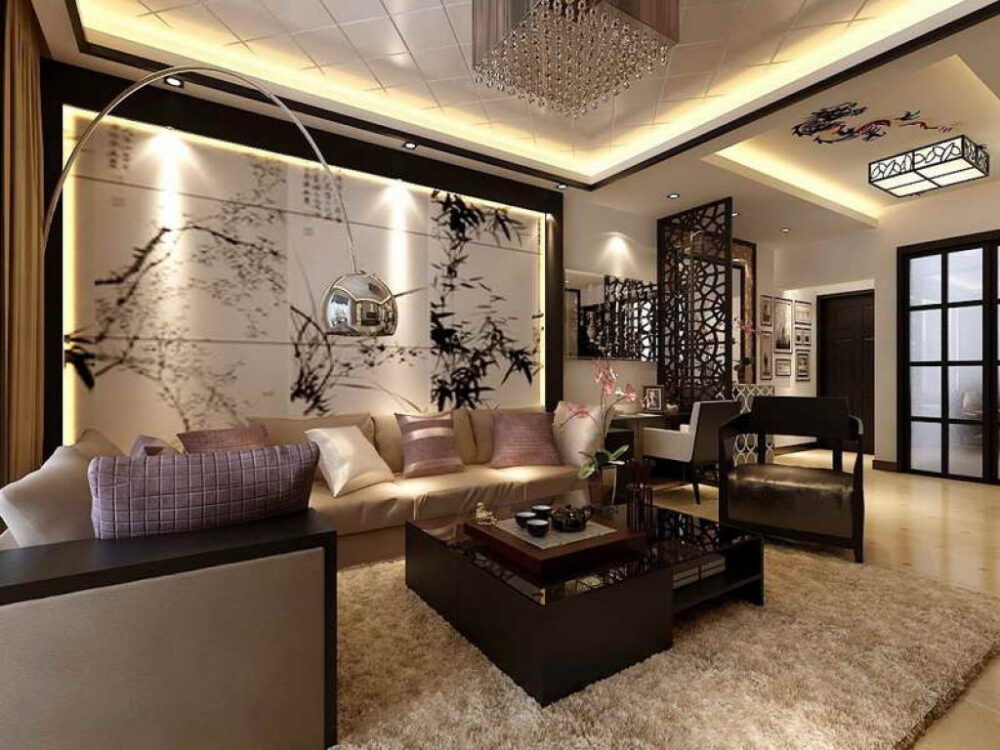 Most people get fascinated by a hotel room or reception due to their picturesque corridor. This corridor is highlighted with various paintings on a clean white background wall. If a person loves to paint, hanging a painting on the wall can be a great idea.
A person can make this DIY idea successful by adding unique patterns, unusual color combinations, graphics, etc. Hanging different paintings of different styles can attract people and add excellent value to the walls.
3. Colorful Walls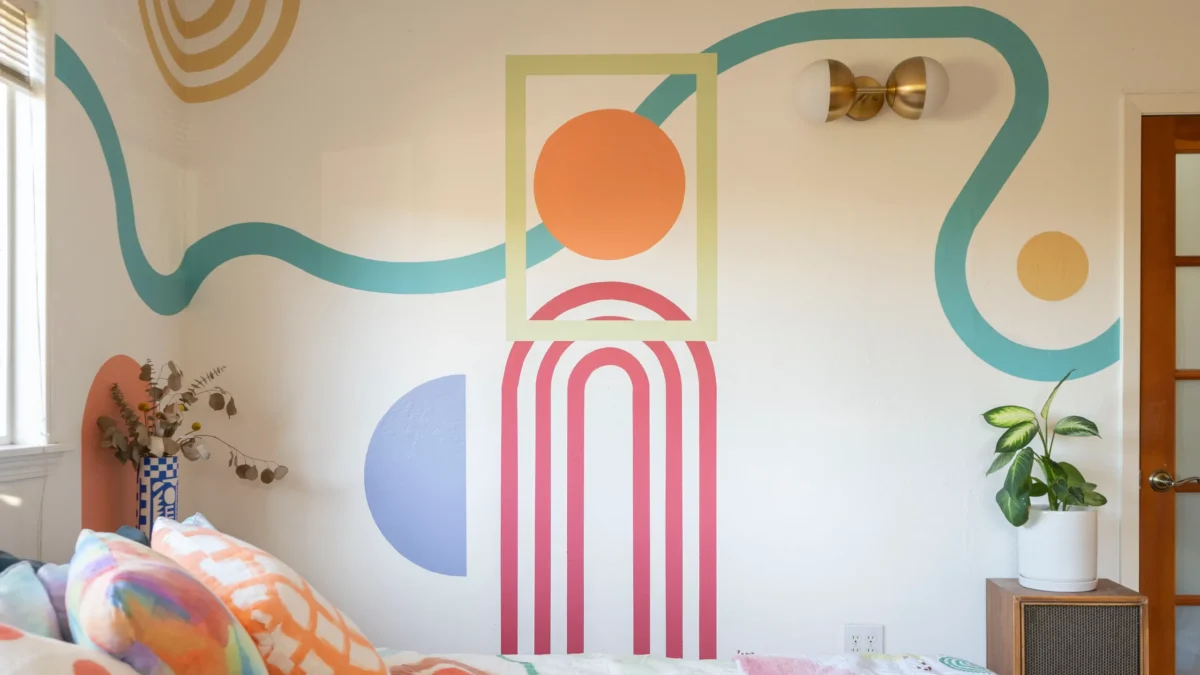 If a person is fond of having colorful walls, they can cut out paper pieces of abstract colors and stick them on the wall. But, this idea might not work well with some wall backgrounds. It might look too crafty or be very unpleasant to the eyes.
In order to get the most out of this idea, make sure that the color of the wall is either white or yellow. Light colors like blue can also work in this case. The color of these circular-shaped cutouts should not be dull. Apart from this, a person should beware of the quantity of these pieces to be stuck on the wall. Excessive use of color papers can ruin the originality of the wall.
4. Paste Gold-Colored Pyramid Pieces
Another eye-catching DIY trick to improve wall decoration is to paste pyramid-shaped paper pieces on the wall. Most people use golden color to give a royal look to the walls. However, you will need to cut out many golden pyramids, which can be tiresome.
After cutting these pieces, arrange and stick them in a line in such a way that it looks like a thread of triangles hung at birthday parties. This trick is not only helpful for home décor, but also gives a unique touch to the office cabins.
5. Shoe Boxes As Wall Décor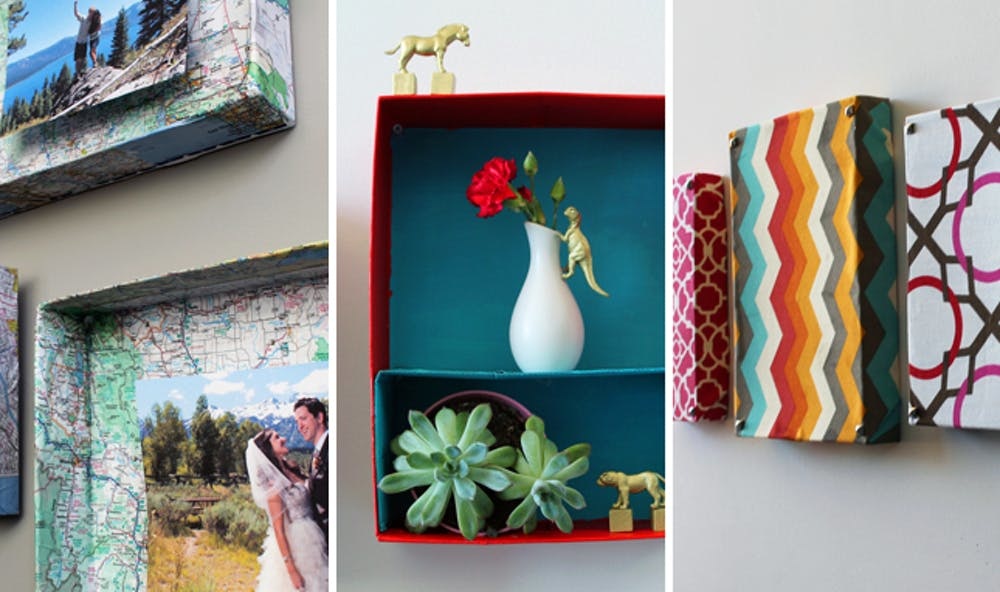 Everyone ignores a shoebox after purchasing the shoes. People throw it without realizing its value. Many people think that these boxes cannot be reused for significant purposes. But, it can add to a home's wall décor.
If a person has a decent shoe collection, they can take the empty shoe boxes and paint them well. After painting the inside portion of these boxes, stick them in a cuboidal shape with the top portion cut and exposed towards the outside. In this open showcase, keep some showpieces like a lightweight wooden ship, etc.
6. Mirror – An Elegant Touch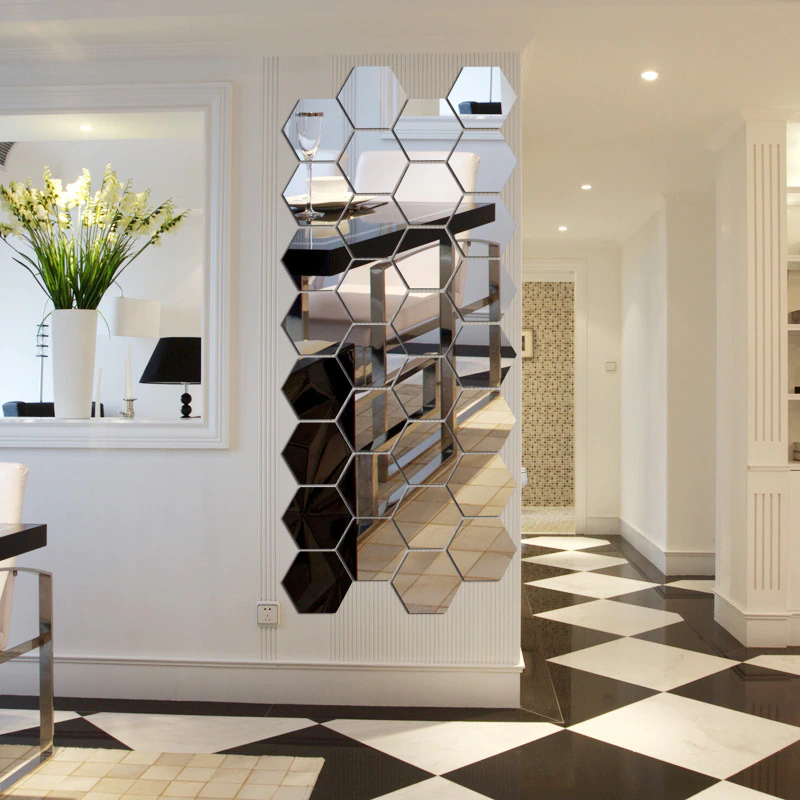 A collection of mirrors always gives a long-lasting impression. It reflects various light streams and gives a beautiful silver touch to the whole room. Hanging mirrors on the wall will utilize a decent amount of empty space, providing additional light. This extra light will give dull objects placed in the room or hung on the wall a shiny look.
7. Creative & Innovative Shelving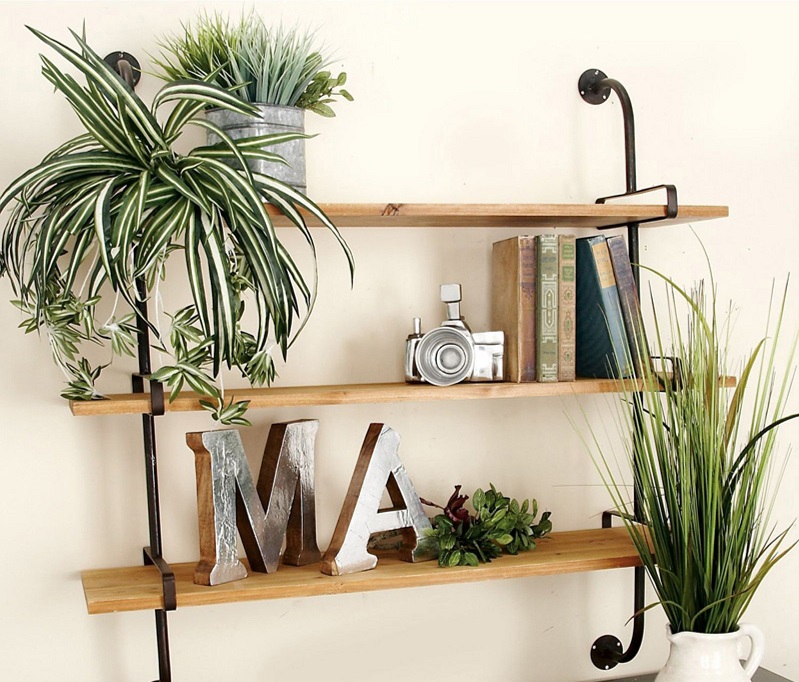 Shelving is the most modern and impactful thing a person can do on their wall. However, this activity is not a whole DIY thing. Designing the inner portion of the shelf and arranging the compartments of shelves are the DIY things.
Installing a shelf will require finance and some decent DIY skills. Painting the shelf with English colors like peach, light green, etc., can add value to the shelf and wall attached. Trending patterns like illusions, etc., can also give a distinctive look.
8. Designed Canva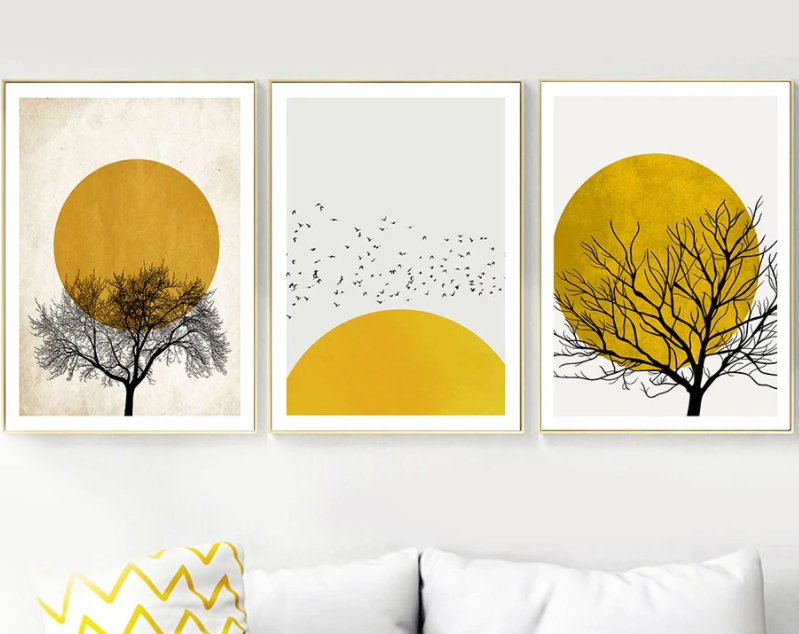 A large canvas painting can be an attractive feature of a wall. There are many canvas ideas a person can try at home. Firstly, a person will require canvas. The most simple thing a person can do for decoration is to cover the whole blank canvas with a cloth or sheet with unique colors or patterns.
In order to give your own personal touch, you can paint the entire canvas by yourself. This activity will eliminate the need for wrapping the canvas with a cloth. The most impressive thing about this DIY hack is that it can cover most faint or dull parts of the wall.
Conclusion
The DIY hacks mentioned above give a detailed overview of the most commonly found and unique wall decorations. There is no limit to trying innovative things and applying your creativity while designing walls. People can also utilize technology and various software systems to develop new DIY tricks. They should research more to get the most trending DIY wall décor ideas.