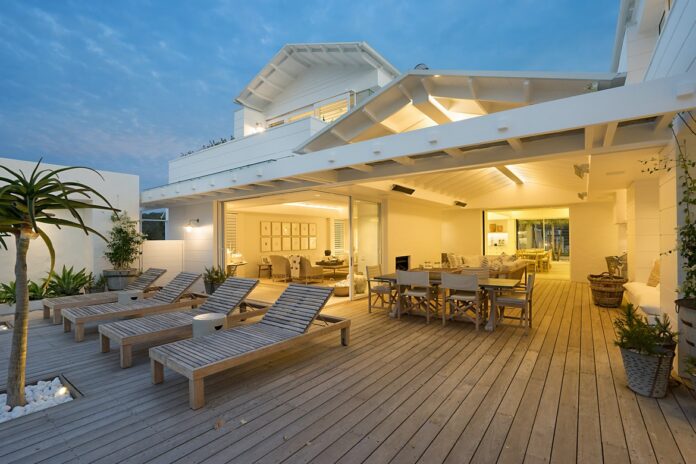 A house without a patio? Difficult to imagine… This connection point between the interior of a home and the garden is the perfect place to relax after work, quiet afternoon with a good book, enjoy Sunday breakfasts, or a Saturday feasts with friends.
When somebody says patio, we usually imagine relaxing in the sun and these dreams are often influencing the decision about the position of the patio. If the sun is what you want, then the patio is usually located on the south or southwest front of the building, where it is bright and the sun spends there several hours a day. It's a nice idea to enjoy during fall and spring.
However, on hot summer days, it can get unbearably hot. It is also difficult to withstand the temperature in rooms whose windows face the sunny side. To relax, we start looking for a little more shade. It is best if the patio is large and located on two sides of the building – not only on the south but also on the west or east facade or if there are two patios. But even then, it is worth installing sun protection, because it also protects against rain.
Therefore, we give you 8 smart ways to protect your patio from sun and rain.
1. Install a light roof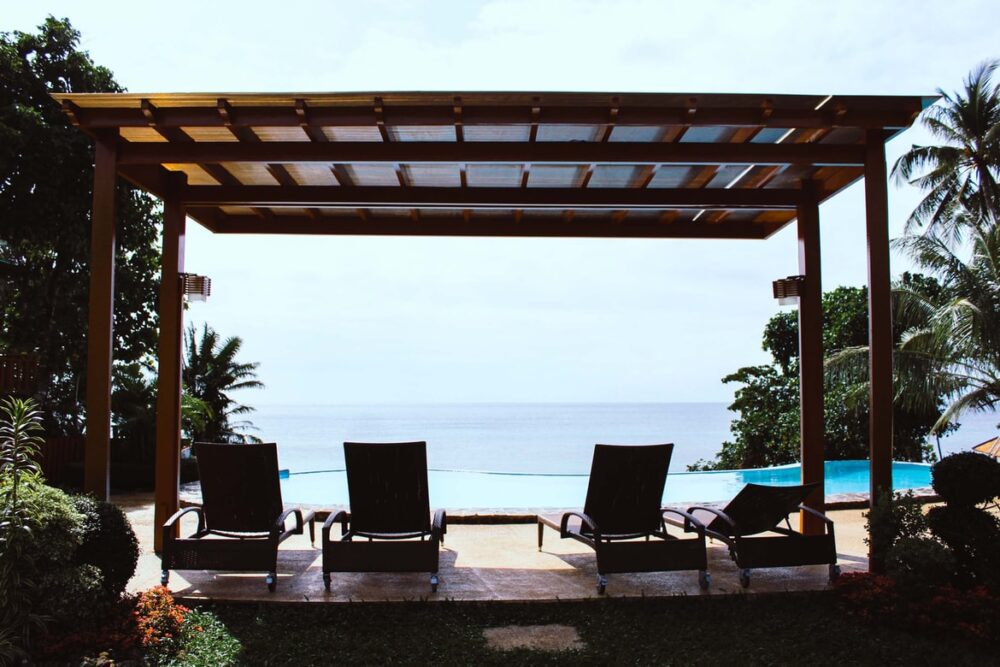 A light roof made of carefully selected waterproof fabric is an excellent cover from the sun and rain. It protects not only the patio but also the interior of the house, where it effectively lowers the temperature. This effective element, if chosen correctly, will also become a decoration of the façade complementing the entire structure.
Fabrics used in light roofs should not only be aesthetic but also necessarily impregnated. Only such will provide excellent protection from sunlight and rain. A good impregnation should be antistatic, resistant to dust, oil, mold, rot, and water.
2. Shade sails
Imagine taking a break on a hot day in the shade on your patio or garden next summer. Or during the spring, breathing fresh air without fear that the little guys will spoil the moment. Installing a triangular shade or sail shade can make you feel privileged next year.
Shade sails serve as protection from the sun and rain in outdoor areas. They provide you with a view so you can enjoy it without worrying about the weather! Easy to install, they have rings and ropes at their ends that allow you to tighten them, attaching them to poles or walls. Given their versatility and price, it's no surprise that they are becoming increasingly popular.
3. Wooden, glass, or plastic panels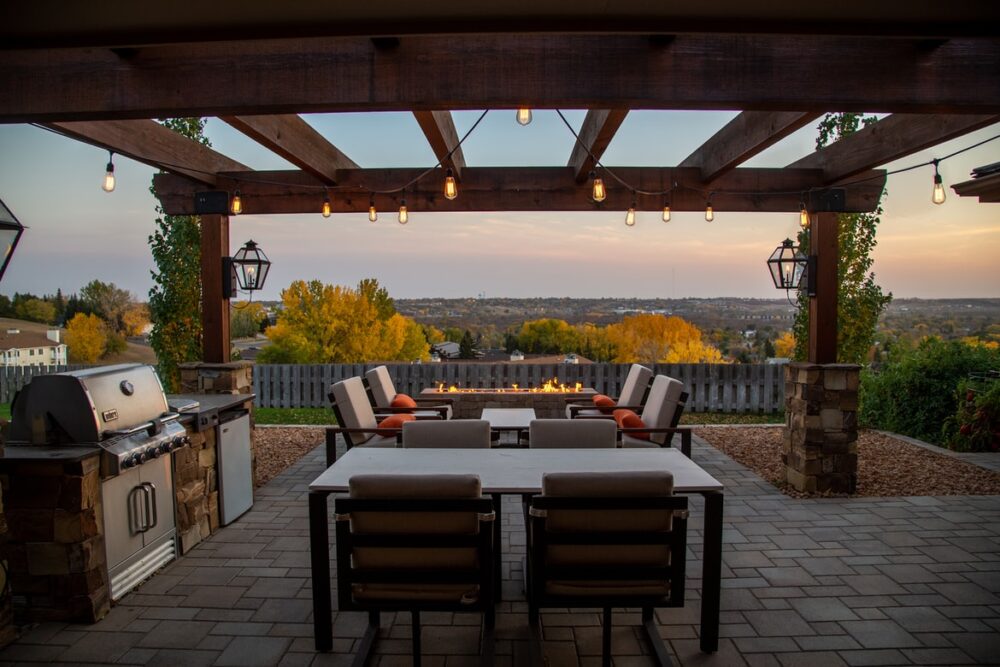 Today's market offers tons of smart solutions, like curtains, dividers that can turn your patio into a real oasis of peace, away from prying eyes. See what we're talking about on degoedkoopsteveranda.nl. To achieve this, installing wooden, plastic, or glass panels is a perfect idea.
They are easy to assemble and can also serve as an upgraded to an existing fence or fastened to the ground with steel screws. What is best about them is that they can be mobile, quickly, and easily foldable. This comes as a very useful tool after the summer season, you fold it and put it in a garage or a corner where it will not take much of your space. When the next season arrives, just put it on again.
4. Curtains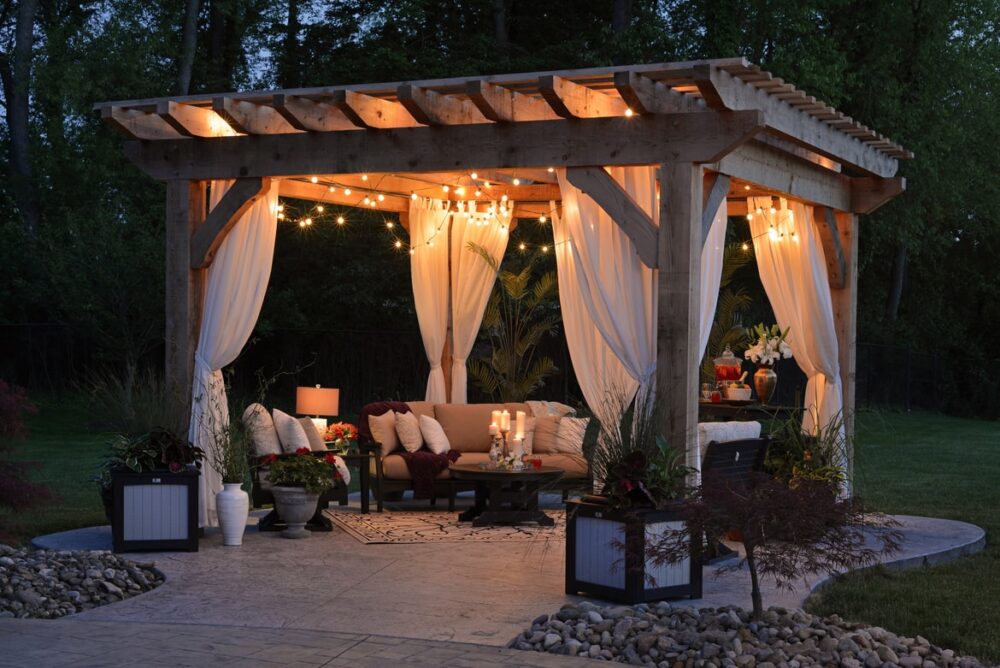 If you want to achieve a lounge atmosphere, a good choice would be to install hard textile curtains. They'll surely look attractive and give you a feeling like you're somewhere on the seaside. They might not be the best choice for rain defense, though.
5. Plant a vertical garden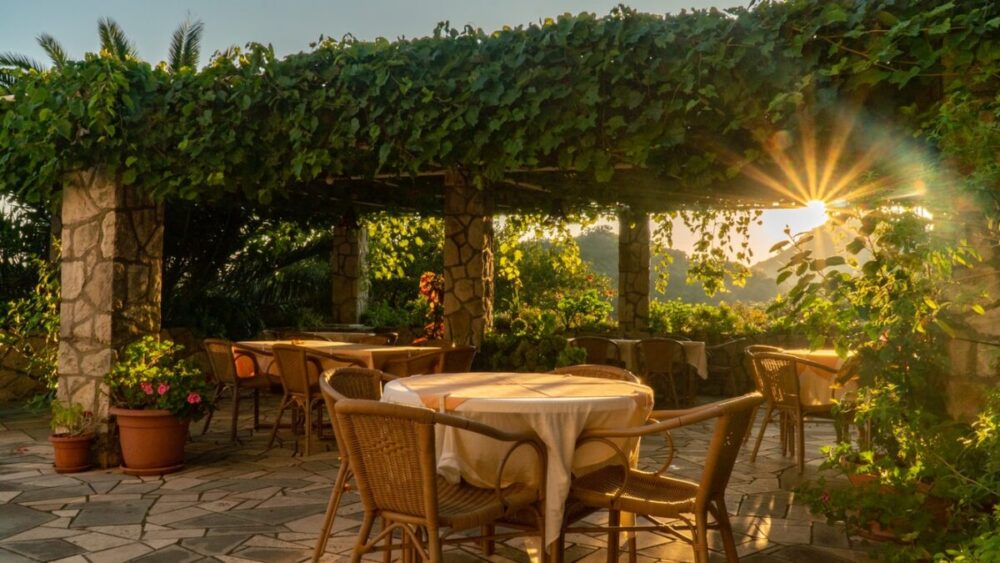 How about creating a natural defense against rain and natural shade maker? That is if you like your home to have as many natural materials as possible. Head to the local garden shop and find plants suitable for patios, tall enough to make shade and protect against the rain.
Plant a vertical garden against the edges o the patio, or use huge jars to plant tall plants like bamboos or other fast-growing greenery. A big part of the protection will come from the jars, as well, so make sure you choose really big ones.
6. Foldable blinds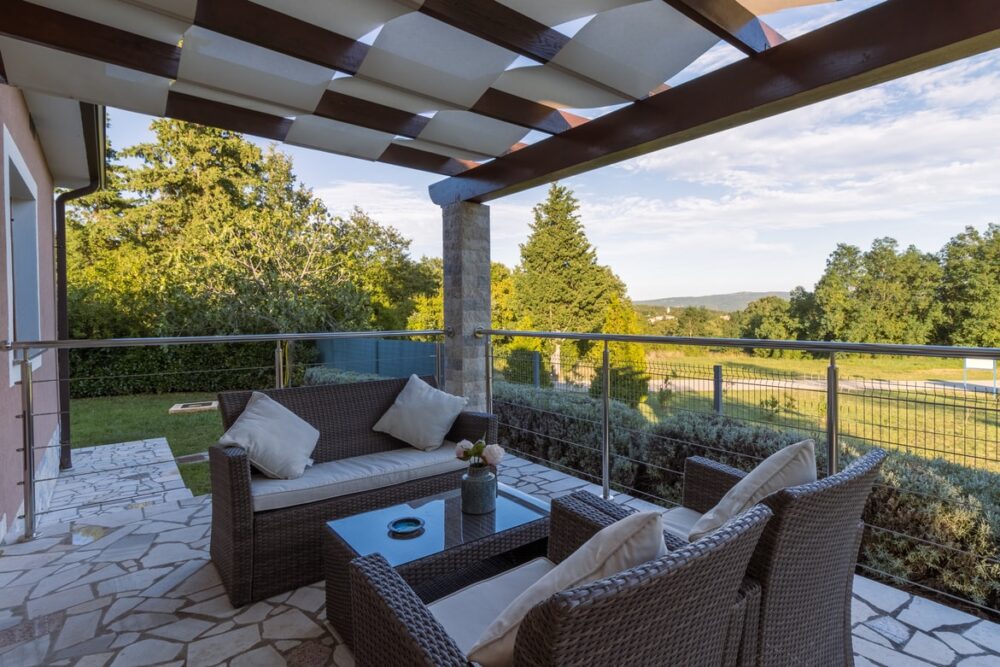 This type of roller blinds is often used as protection from wind, rain, and sun on the patio or balcony. They are mostly made of custom PVC foil, which makes the protection against rain really successful.
The disadvantage of this type of blinds is their appearance which may not satisfy your décor expectations. If you are looking for a more modern design, this model may not be the best option for your patio. But if you want something that is easy to fold and unfold, then it's a perfect choice.
7. Bamboo mesh
Many avoid these good old linings because they think they look a bit awkward and old-fashioned. However, today in all interior design centers you can find a large selection of beautiful reed and bamboo mesh that will protect your patios or courtyards from the sun and look beautiful at the same time.
An obvious disadvantage is they will provide poor rain protection, so you may want to think about adding some additional cover to protect the patio from the rain as well. They will look excellent with some plants, as they will offer freshness as only plants can.
8. Patio Umbrella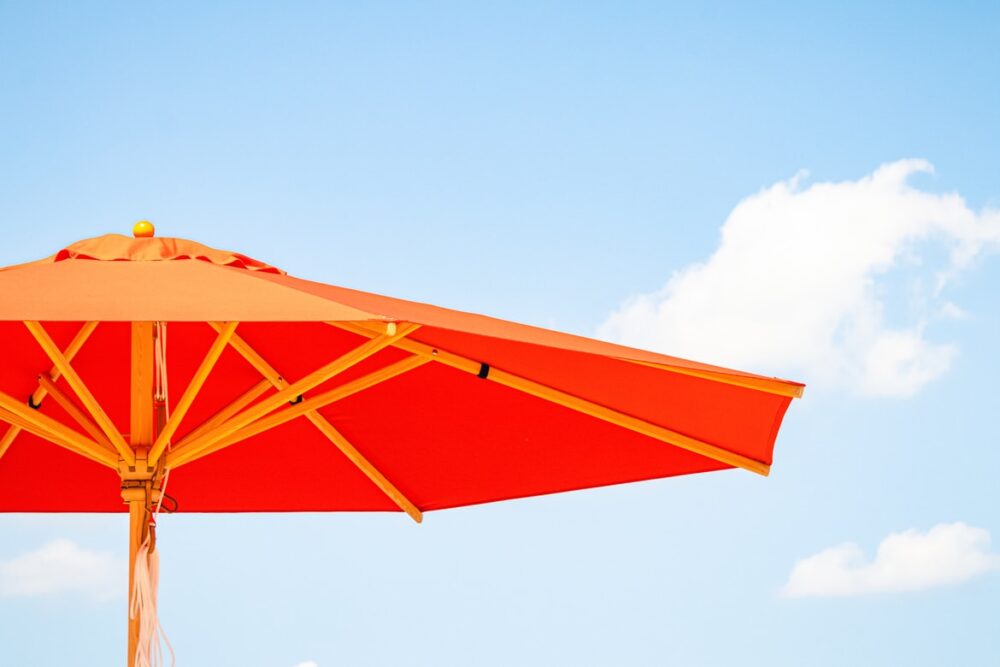 An attractive umbrella enhances any visually appealing outdoor space and of course practical. On the balcony or a patio, an umbrella protects from UV rays and provides soothing shade on hot summer days. In addition, it serves as a great piece of décor and contributes to a pleasant atmosphere. But, this type of protection will also poorly defend you from the rain.
Now all you have to do is pick one of these smart solutions we have presented, that answer best your patio needs, and start the installing process.