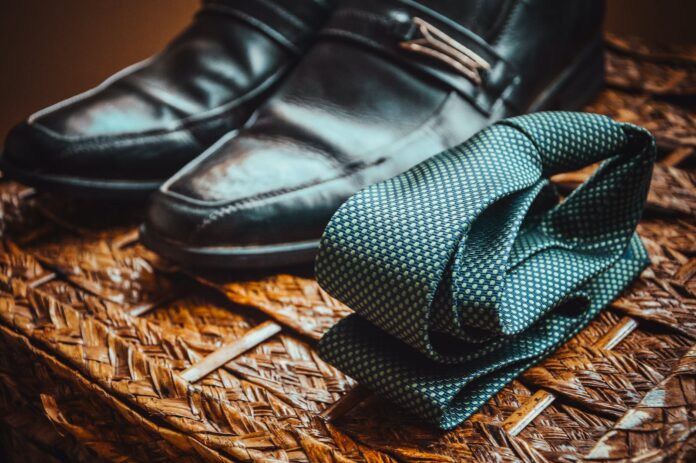 While some of the most well-known entrepreneurs are known for dressing casually in and out of the office, many business environments call for formal or semi-formal attire and footwear. So, depending on your company, footwear like sneakers and open-toe flip-flops might be a tad too formal.
If you work from home or for an employer that places more emphasis on results than what you wear on the job, you can get away with wearing just about anything you want.
But if your workplace dress code calls for dress pants, jacks, skirts, dresses, blouses, and formal or dress shoes, you may need to make an appointment to see a tailor or seamstress or visit a retail outlet near you.
There are tons of options if you need business shoes. Keep reading for a look at eight tips that'll help you choose the right footwear when you need shoes for the workplace.
1. Consider Your Business Environment
Your business environment will factor into what types of shoes are suitable for business purposes. Do you spend the whole day behind a computer or around and about town meeting with clients?
If you'll be on your feet for most of the workday, whether in the office or around the city, a pair of running shoes with sufficient tread, comfortable soles, and solid support might be just what you need. That said, you can also get formal shoes that offer a great deal of comfort for long hours on the job.
Do you work in an office where men wear suits and ties, and women usually wear blouses and skirts? If so, you'll probably want a pair of formal shoes that fit your workplace attire.
Meanwhile, if your workplace is uber laidback with a casual dress code, you'll be able to be more expressive. You might want to wear a classy, elegant, and comfortable pair of loafers.
When you buy the right footwear, you'll see that you don't have to choose between comfort and style. You can have both.
2. Consider Your Budget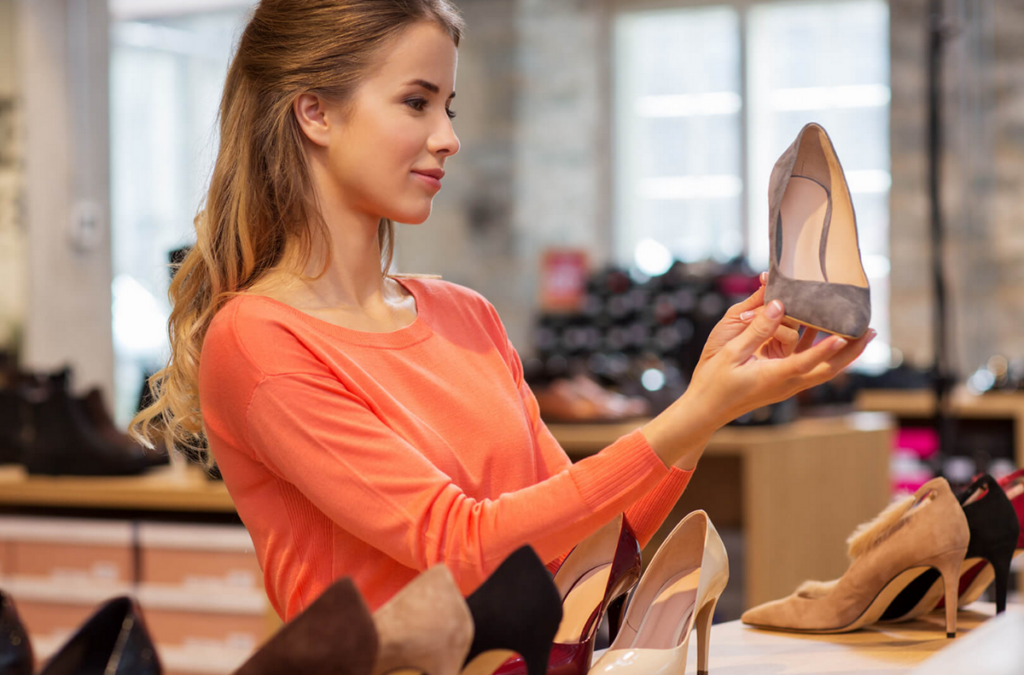 Once you know what you're looking for, you need to have a realistic budget in mind. If you're willing to spend whatever it takes to get the business footwear you need, all the better.
But you don't have to break the bank to get the type of formal footwear to enhance whatever you wear to work. Your best bet is to research different kinds of footwear you like to understand the going rates.
3. Consider Comfort
It's always essential to buy comfortable footwear. But it's all the more vital when you'll be wearing your business shoes for eight or more hours daily on the job.
Wearing shoes that don't fit properly will harm your job performance and may cause foot problems that require medical attention. Measure the length and width of your foot, and ensure you get a perfect fit.
4. Consider the Material
When getting shoes for work, you need to consider the material. Leather's a popular material. There are different types and colors of leather to fit your tastes, and leather shoes are durable, water-resistant, comfortable, stylish, easy to clean, and available at various price points.
If you're looking for a business shoe material manufactured to last, consider leather footwear.
Yes, there are things you'll need to do to maintain leather shoes, but you'll get your money's worth.
5. Consider Versatility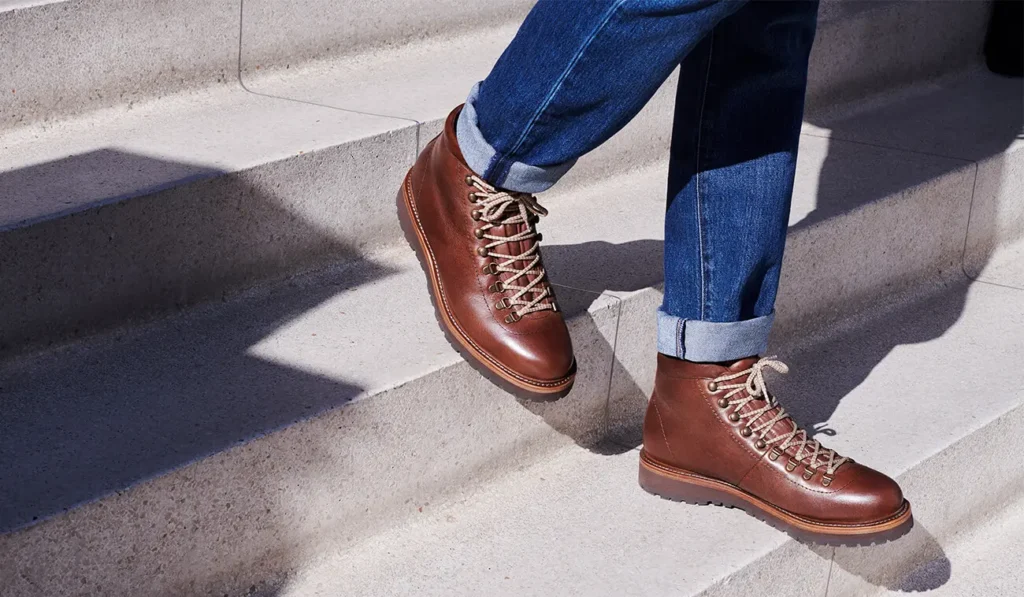 How many pairs of shoes do you have in your closet? If you have shoes for every occasion, you may want several pairs specifically for work.
But if you're a footwear minimalist who doesn't want lots of shoes on your shoe rack, you'll want to buy business shoes that can be used for other occasions. That means you'll want to find versatile rather than single-purpose shoes.
6. Consider Your Free Time
If you're going to spend money to get a quality pair of shoes, you'll need to invest the time and effort to ensure they're maintained.
It doesn't make sense to spend your hard-earned money on a pair of leather business shoes costing hundreds of dollars and fail to follow the manufacturer's maintenance strategy. So, if you don't want to spend more time than necessary on your shoes, select the right pair.
Some business shoes will require more care than others. Leather, while popular, requires maintenance. They can last a long time if you follow the cleaning and maintenance regime, so figure out what you want.
7. Consider Used Versus New
How can you get a great pair of business shoes without spending an arm and a leg? One way to accomplish this is by purchasing a second-hand pair of quality footwear.
Whether you find them online, at a thrift shop near you, or from someone you know, you can get a great pair of business shoes for a fraction of the cost of buying them brand new. That doesn't mean that buying new isn't a viable option.
When you purchase a new pair of business shoes, you'll have something that can last you for a long time. And if you shop from the right online retailers, you can take advantage of sales and special promotions.
Whether you buy used or new is up to you. The goal is to get quality business shoes at a price you can afford.
8. Consider Your Wardobe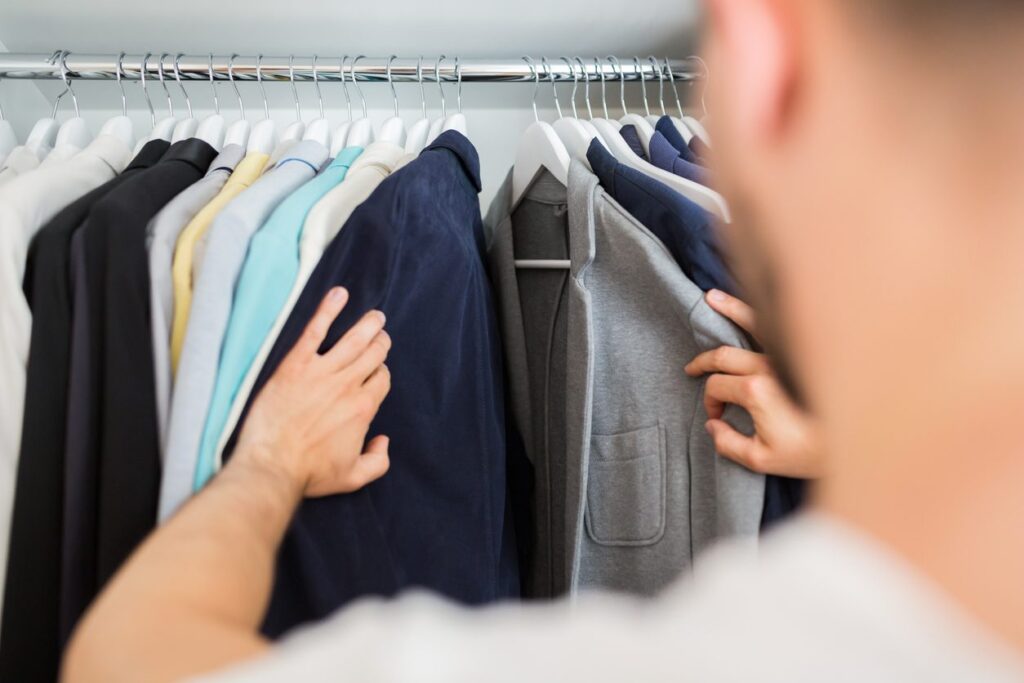 You must also keep your wardrobe in mind when buying new business footwear. Find shoes that go nicely with the business attire you already have.
Otherwise, you'll have to go out and get a whole new wardrobe to fit your new business shoes. You'll find getting shoes matching your business shoe collection easier.
It's also a good idea to look for business footwear that will fit any other clothing you buy in the future. That means going with colors and styles that'll match just about anything.
If you're looking for business footwear, you'll want to consider the above-mentioned tips. You'll find that it's not all that difficult to find the right shoes for the job.