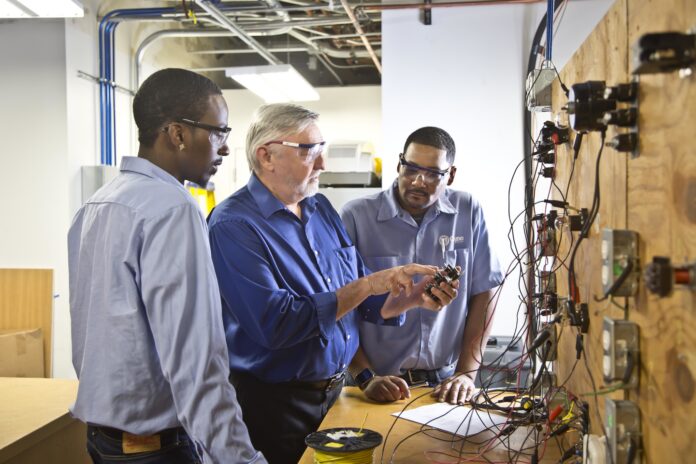 Are you considering an electrical trade school? If so, you're not alone! With the rise of technology and the increasing demand for skilled electricians, more and more people are looking to trade schools to gain the skills they need for success.
But what is a trade school for electricians? And what can you expect from one? In this article, we'll talk about trade schools for electricians and give you a general idea of what you can expect from one.
The world of electricity is highly complex and ever-evolving. For those looking to enter this field, it's important to have the right education and training in order to be successful.
Trade schools for electricians offer specialized courses that focus on the specific skills needed to become qualified professionals in this field.
These programs teach students everything they need to know to master their craft, from how to wire an electrical circuit to how to fix a broken piece of equipment.
Trade schools also provide students with hands-on experience through internships and apprenticeships. Students can use what they've learned and get advice from professionals in the field.
By taking part in these kinds of programs, students get real-world experience that will help them stand out when they apply for jobs or go on to college after high school.
Overview Of Electrician Training Programs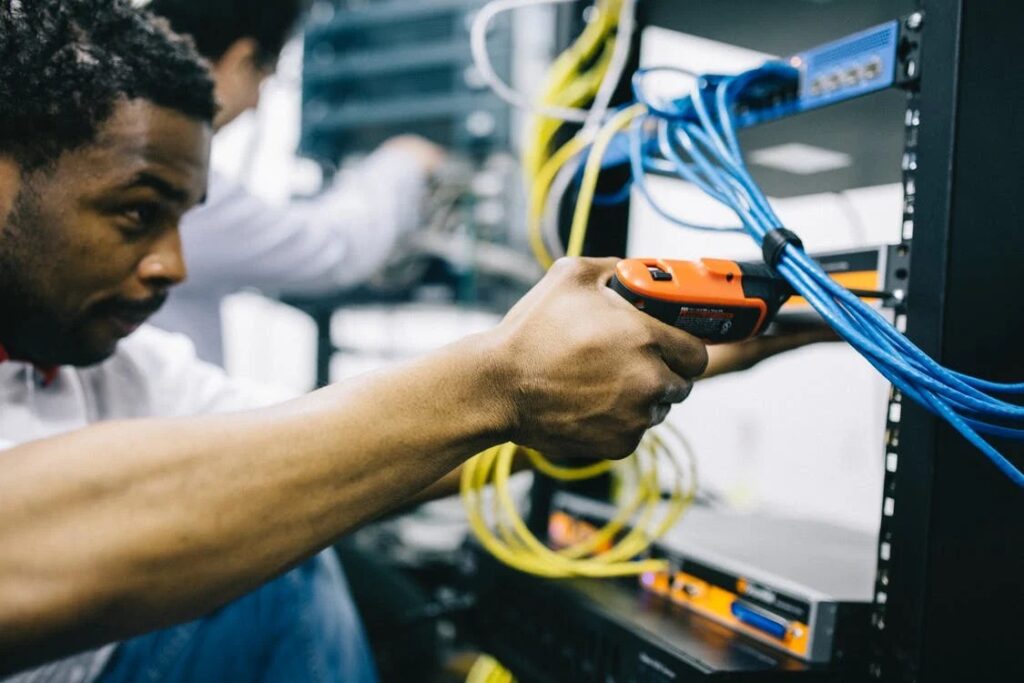 Electricians are essential professionals in the construction, maintenance, and repair of electrical systems. They must have specialized knowledge and skills to ensure the safety, reliability, and effectiveness of electrical systems.
There are many electrician training programs at trade schools that help students get ready for a successful career in the field. Program lengths vary depending on what type of program is chosen, but typically range from six months to two years.
Vocational schools offer certificate, diploma, or associate degree programs that are designed to help students gain real-world experience while learning the required skills and knowledge.
Certificate programs usually take six months to finish and teach basic things like how to wire and install. Diploma programs usually take one year and provide more extensive coverage of topics such as troubleshooting, electronics theory, and industrial motor controls.
Associate degree programs take two years to finish and have a lot of math, physics, electronics theory, and other related classes.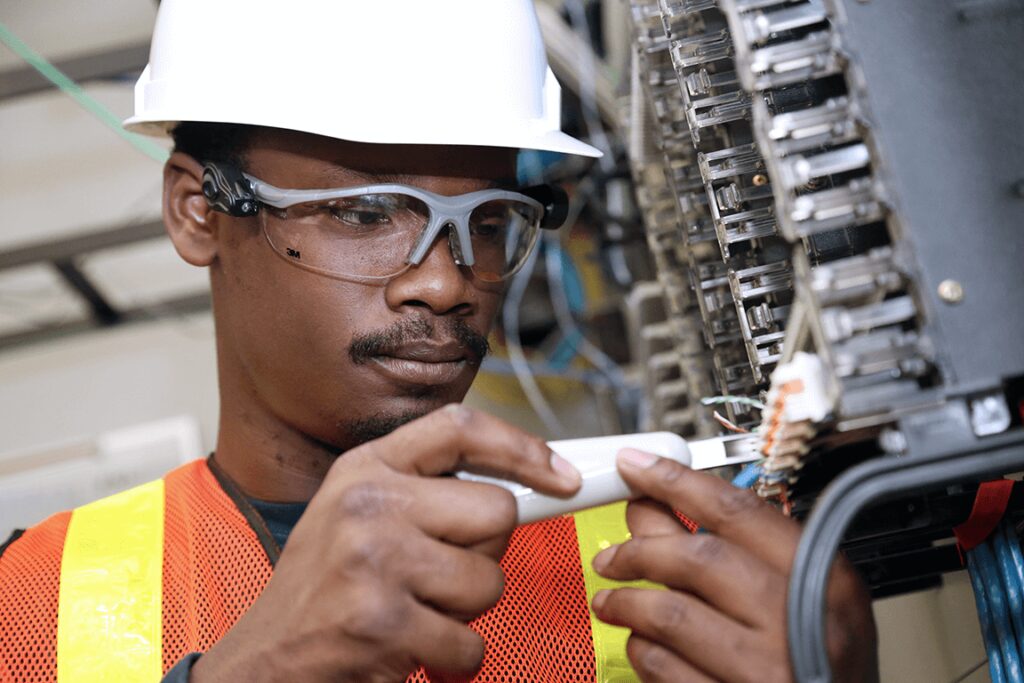 Students who enroll in any of these electrician training programs can expect hands-on instruction from experienced instructors who are familiar with industry standards.
Upon completion of the program, students will be prepared for entry-level positions as an electrician or for further education at a university or college.
With the right education, students can begin their journey towards becoming a certified electrician with confidence.
Benefits Of Attending A Trade School
Attending a trade school for electricians can offer numerous benefits. One of the best things about these schools is that graduates are ready to start working as soon as they finish their studies. Trade schools provide comprehensive, hands-on training in a variety of electrical technologies and disciplines.
As such, students gain valuable experience and skills that can be transferred directly to their future careers. Also, many trade schools offer internships and other ways for students to get experience in the real world before they graduate.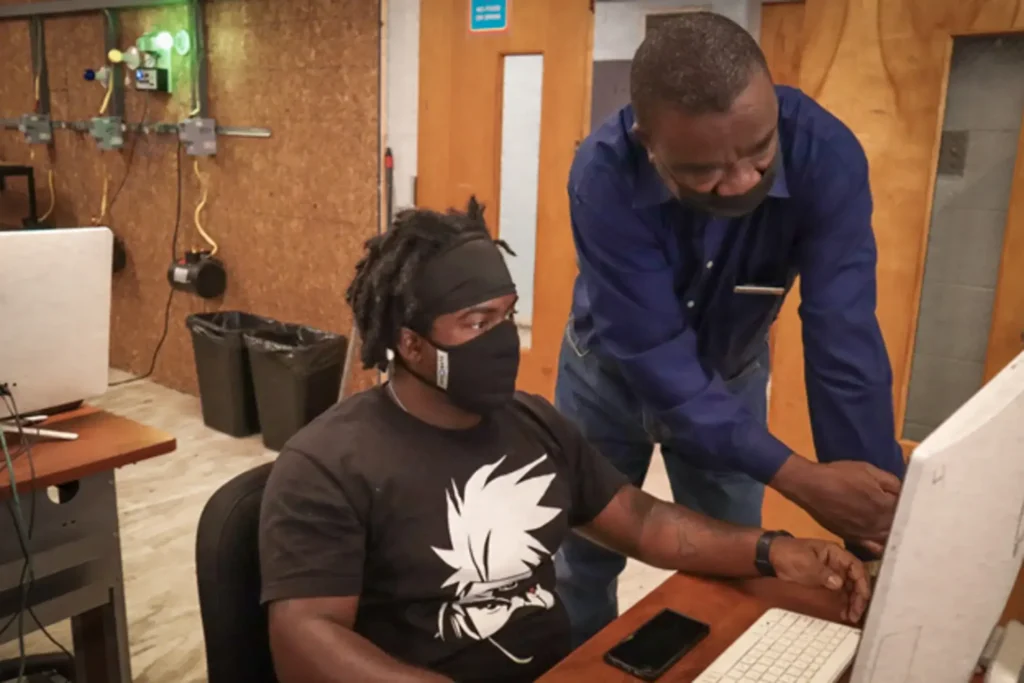 Another benefit of attending a trade school for electricians is that it often leads to higher job security and greater potential for career advancement.
Employers who are looking for experienced workers with the skills and knowledge they need to do well in the field are more likely to offer jobs to trade school graduates.
Also, employers may be more willing to offer extra training or certifications that could lead to higher salaries or promotions within the company.
Finally, attending a trade school can help make education more affordable than traditional college degrees. Many trade schools offer flexible payment plans or even scholarships that make tuition more manageable.
In addition, due to the shorter duration of most programs, students can often finish their studies faster than those enrolled in four-year universities and colleges, allowing them to begin earning an income sooner rather than later.
Types Of Electrician Courses Available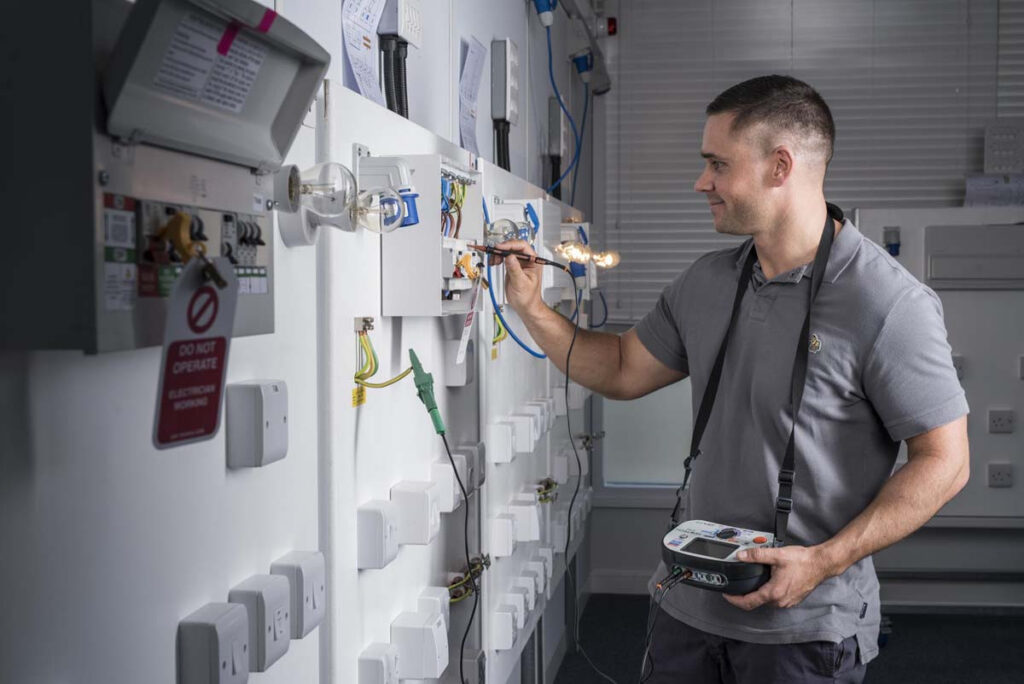 Attending a trade school for electricians gives students a lot of chances to learn and improve their skills. There are different kinds of electrician courses that help people improve their skills and get certified as professionals in the field.
The first type of electrician course offered at trade schools is theory-based. The main goal of these classes is to give students a full understanding of electrical concepts like Ohm's Law, power distribution, circuit analysis, and wiring diagrams.
Theory-based classes also teach safety practices and regulations, as well as common electrical tools and materials used in the field.
The second type of electrician course available is hands-on training. Students can learn how to use different kinds of electrical equipment by working with them in real life with the help of experienced instructors.
This helps them get used to using the equipment safely, figuring out what's wrong, and making the right repairs or changes. Students can also learn how to read schematics correctly through hands-on training, so they can install and fix electrical systems correctly.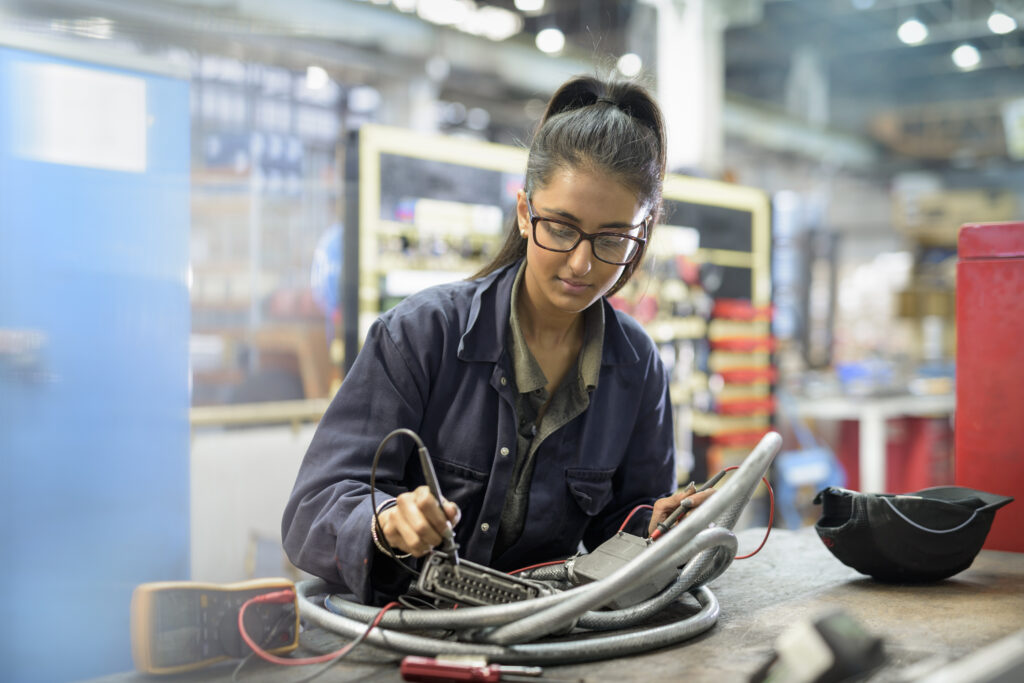 Overall, trade schools provide a great way for individuals to prepare for careers in the electrical industry. With various types of electrician courses available, students can receive both theoretical instruction and hands-on experience that will help them succeed professionally in their chosen field.
How To Choose The Right Trade School
Choosing the right trade school for electricians is an important decision. It's not just about finding a good-quality program but also making sure it fits your budget and lifestyle. Here are a few tips to help you make the right choice:
First, do your research. Look into the school's reputation, curriculum, faculty qualifications, graduation rate, and job placement rate. Make sure the program is accredited, and ask around to hear what other students have said about their experience at the school.
Second, visit the campus if possible. Speak with current students and staff to get a feel for what it's really like there.
Ask questions to find out more about the classes they offer, any extra-curricular activities or internships they might have available, and what kind of help they provide after you graduate.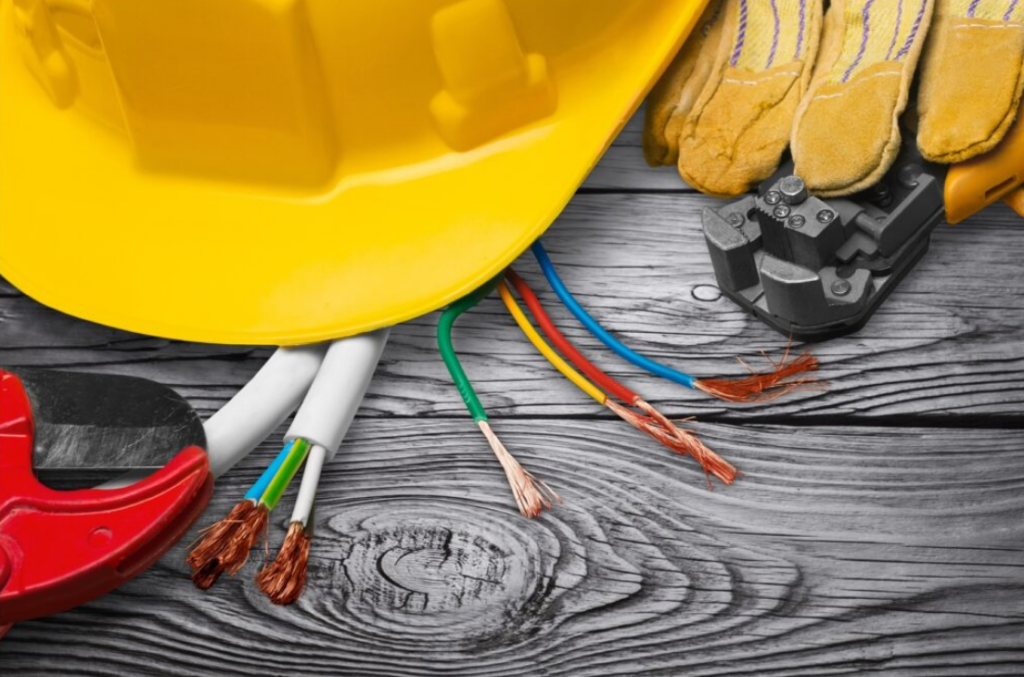 Finally, consider whether you want to attend classes full-time or part-time. Full-time study may be more intensive but can also be more expensive in terms of tuition fees and living costs.
Part-time study may be more manageable for those who need to work while studying but can take longer to complete. Make sure you factor these considerations into your decision when choosing the right school for you.
Conclusion
As you can see, there are several benefits to attending a trade school for electricians. You'll learn valuable skills that will help you find work and be successful in your career.
While there are many different types of courses available, it's important to find the right one for you. Take some time to research the programs available and determine which ones best suit your needs and goals.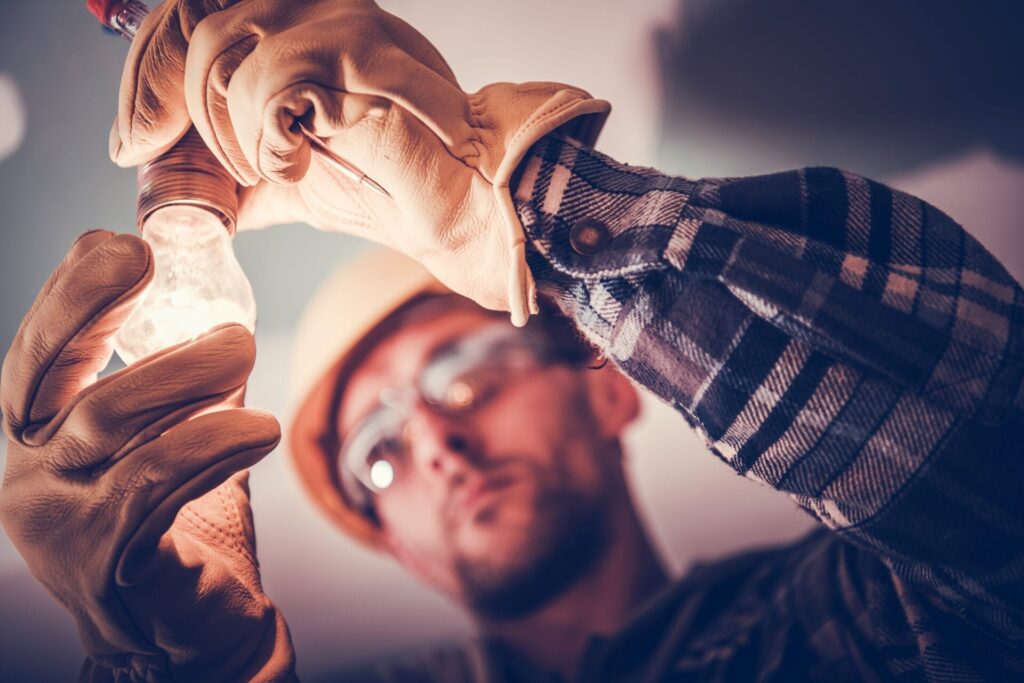 No matter which program you choose, attending a trade school for electricians is a great way to gain the knowledge and skills needed for a successful career.
With the right education, you can become an expert in this field and make a positive impact on society. Plus, you'll have plenty of job opportunities that come with great pay and benefits.
So if you're looking to become an electrician, consider attending a trade school. It may take some time and effort, but it's worth it when it comes to reaching your goals and having the career of your dreams.