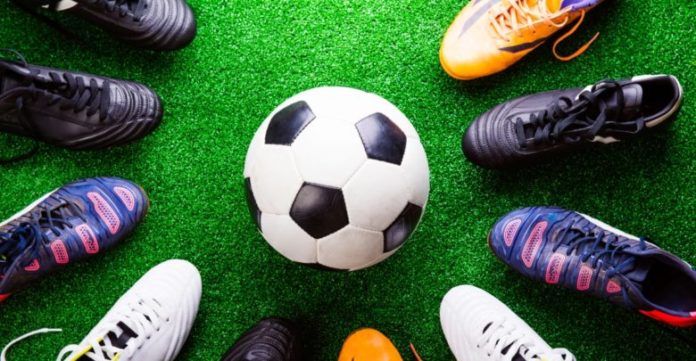 Football is the most popular sport in the world, and the one most kids grow up playing in their neighborhood and schoolyards. It is like this because it is relatively easy to get together and play. Anything can be made into goals, and the only thing you need is a football. However, for a little bit more serious playtime on a real pitch, you will need a pair of quality football shoes, called boots. In this article, we will go over the best pairs of football boots you can find in India, for a price of around 500 rs.
Nivia Pro Encounter 4 Football Shoes for Men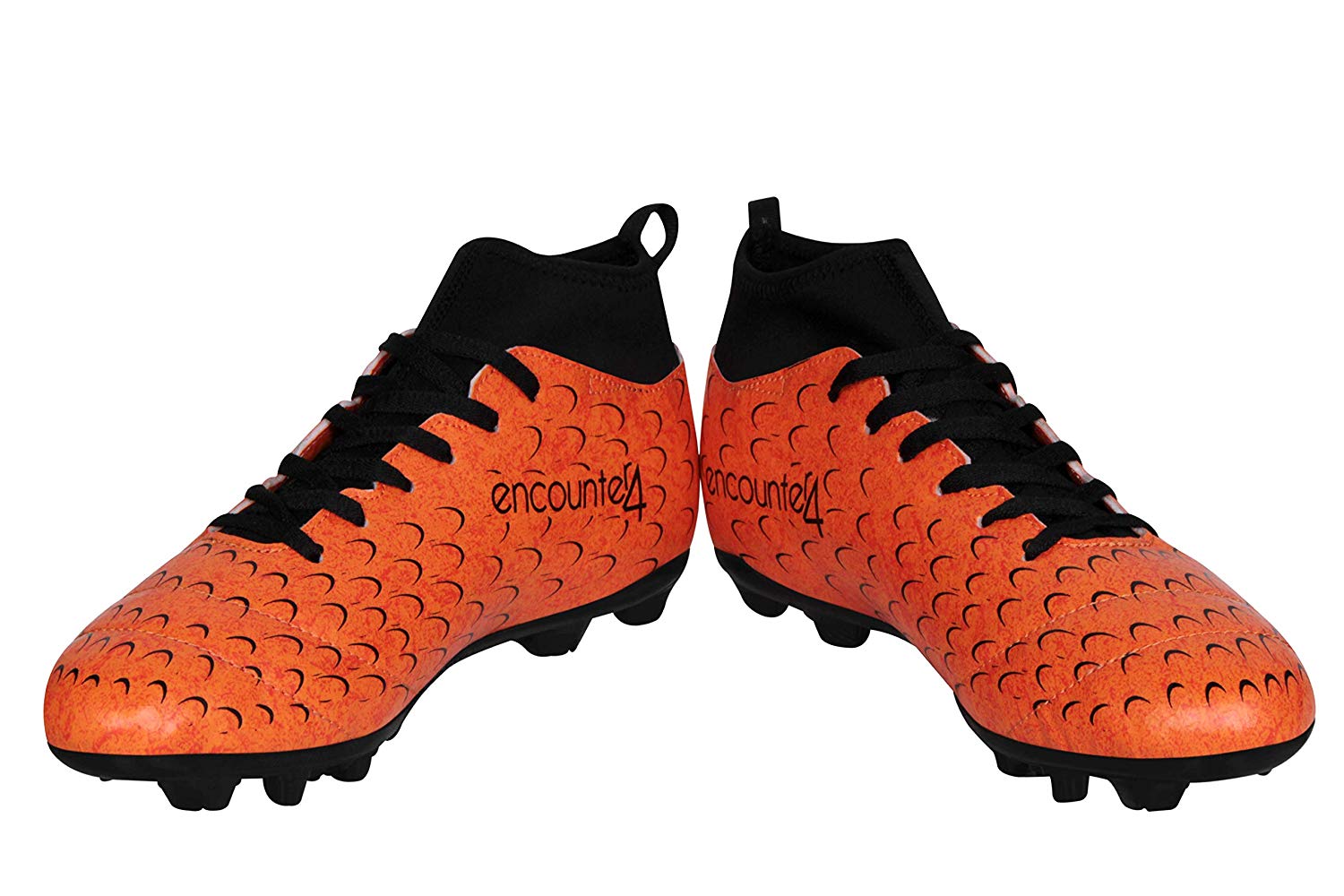 The first choice we have for you are Nivia Pro Encounter 4. These are a great choice within this budget, and arguably the best option available at the moment. They are available in two different colors, orange and blue, so get the one that goes with your other attire the best. This football boot has a TPU outsole that is great for both the synthetic turf and hard round matches. Lastly, they perform rather well and help you run faster and more safely, preventing you from getting injured.
Nivia Dominator Football Shoes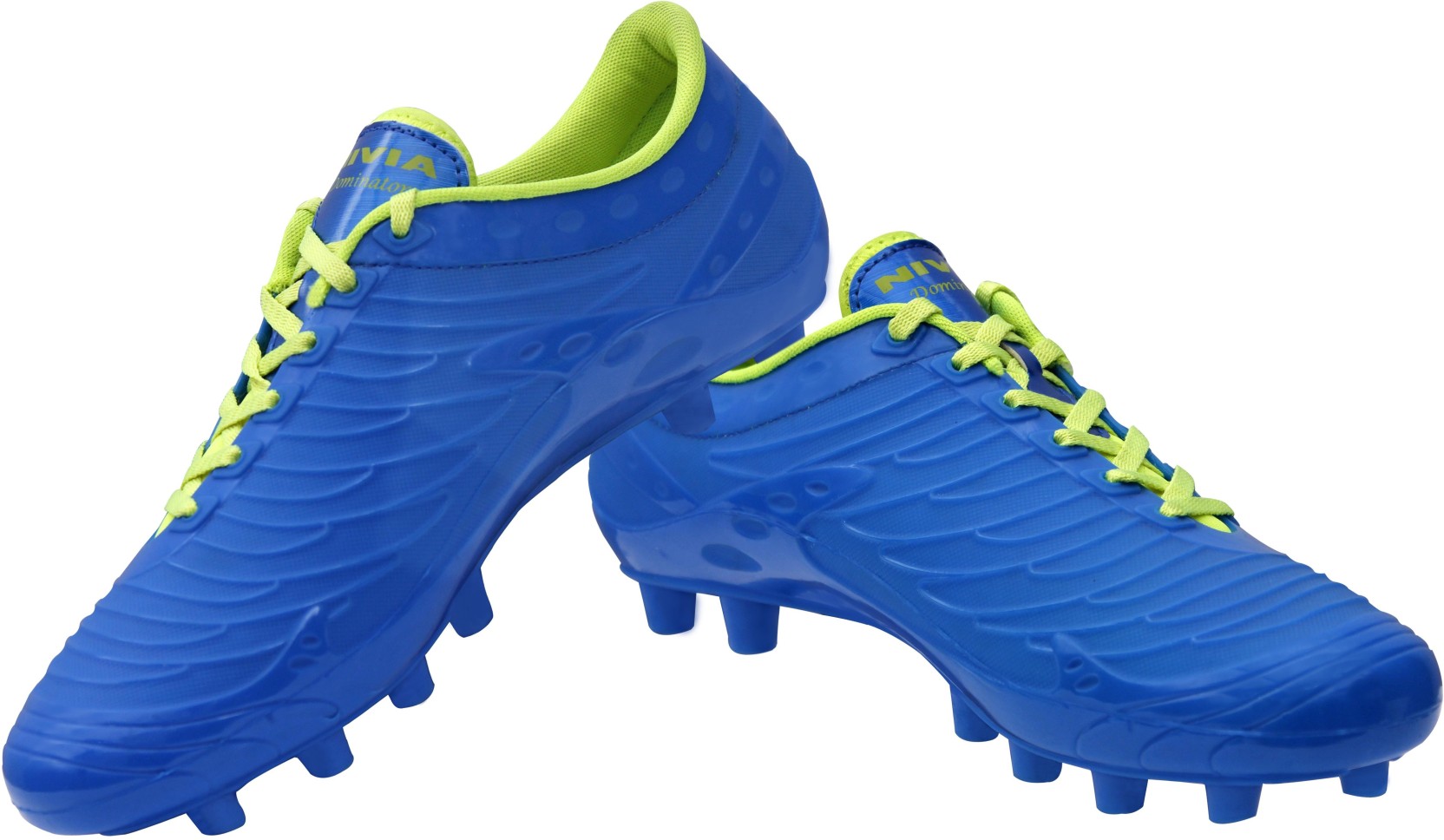 The second pair on the list is another Nivia model, a brand that is among the best in the segment. The Dominators series is among the most favorite with fans, and they are designed to match the very strict and precise standards that professional footballers must meet. A lot of time and energy went into making this model, and the designers and makers took time to understand the game and all of the rigorous reviews from the players at the highest levels of the game. Different color schemes are available for you to choose from.
Nivia Men's Blue and Green Football Boots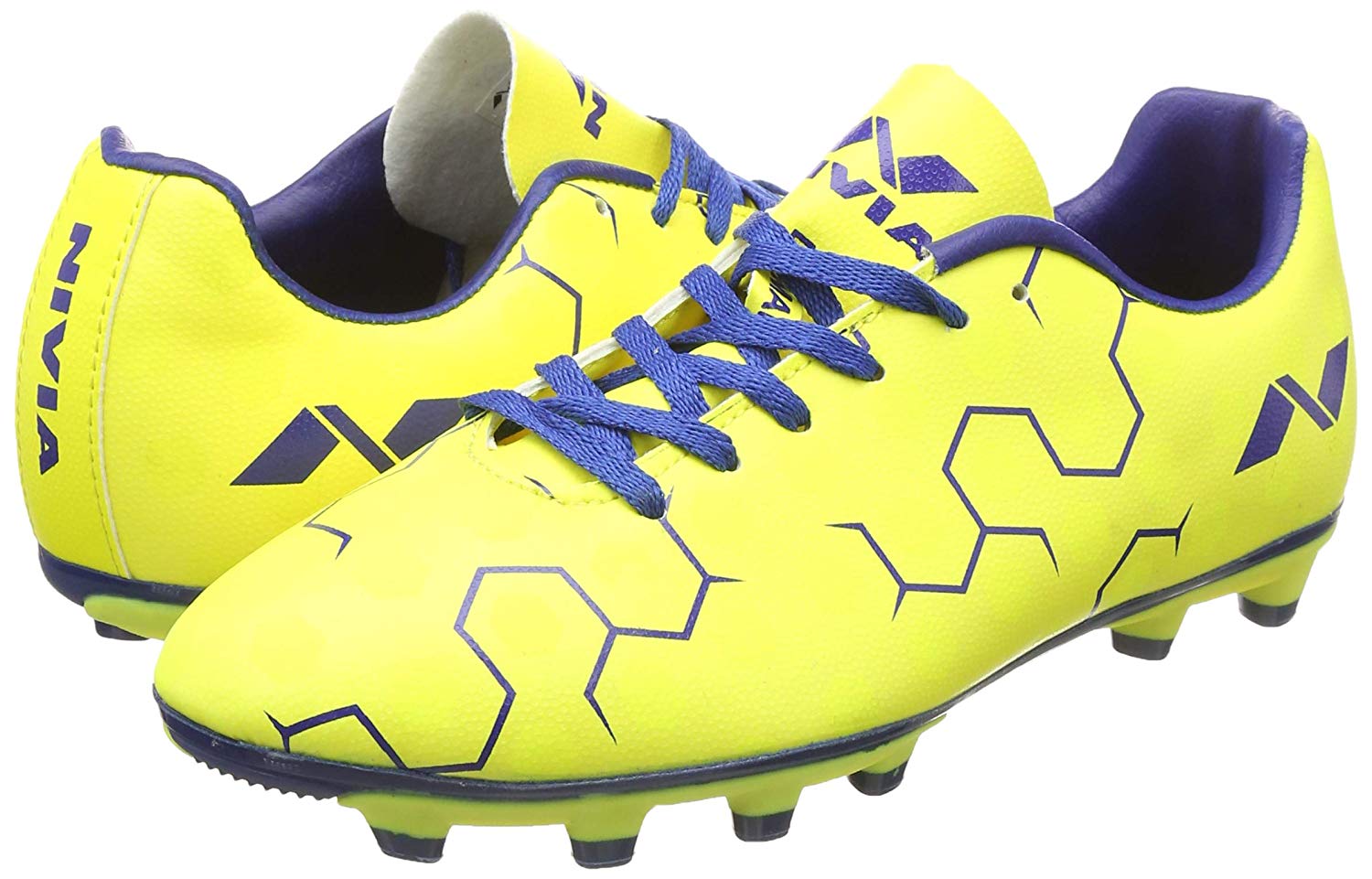 The third pair is another Nivia model. This football shoe is amazing for a real grass ground football pitch, and it is very comfortable. Also, thanks to the materials, they are strong and will last you long. They are a bit more shiny and colorful since they sport fluorescent colors, but this is modern with sports equipment today. There is a total of 12 studs on the bottom, to help you navigate the pitch.
Sega Spectra Football Shoes (Red)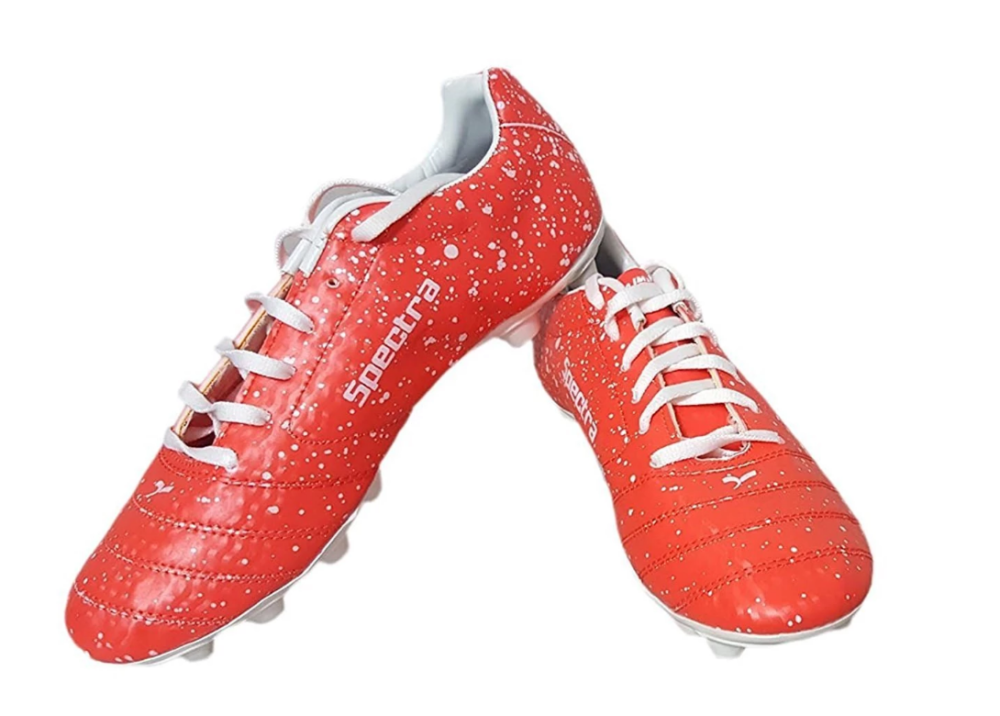 After 4 Nivia brand shoes, here is a refreshment. These football shoes are made by Sega, and they are called Spectra. They are red, with a white sole, studs, and laces. They look stylish, especially if your attire or jersey is also red and white. Looking good is important for footballers! More importantly, these boots are lightweight and classy and do not worry about the quality, since the brand is known for good value for a budget price.
Nivia Destroyer Argentina Football Shoes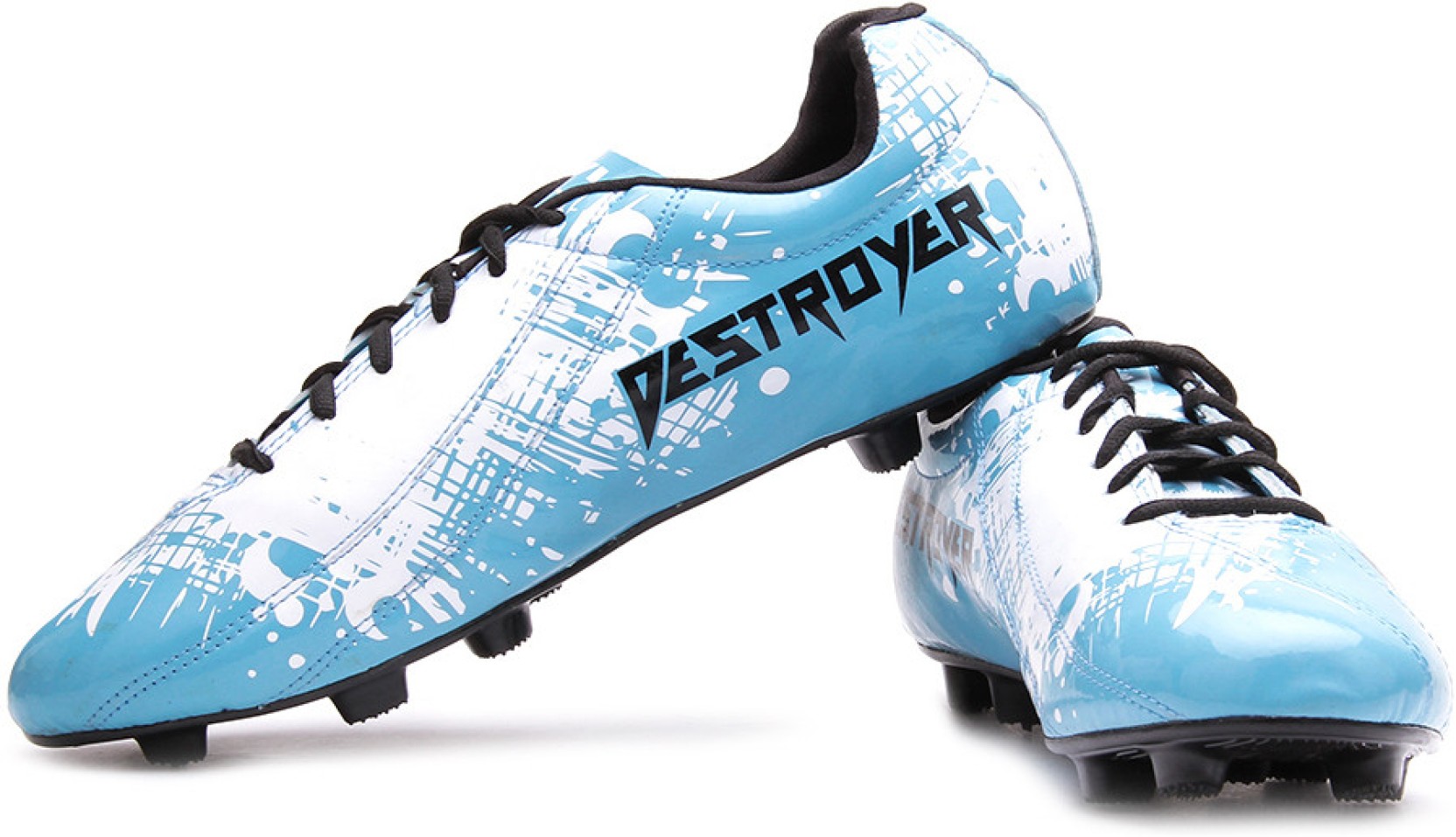 The fifth entry on the list and at the same time the last Nivia model are Destroyer Argentina Football shoes. These are inspired by the sky blue and white color of the Argentina flag and football kit. A big "Argentina" logo is spread across the outsides. The studs are very good and they will prevent you from slipping while running. It perfectly fits. Also, they are comfortable, stylish, and very cool. If you are a fan of Argentina and Lionel Messi, these are a great option for you!
Vector X Dynamic 001 Football Shoes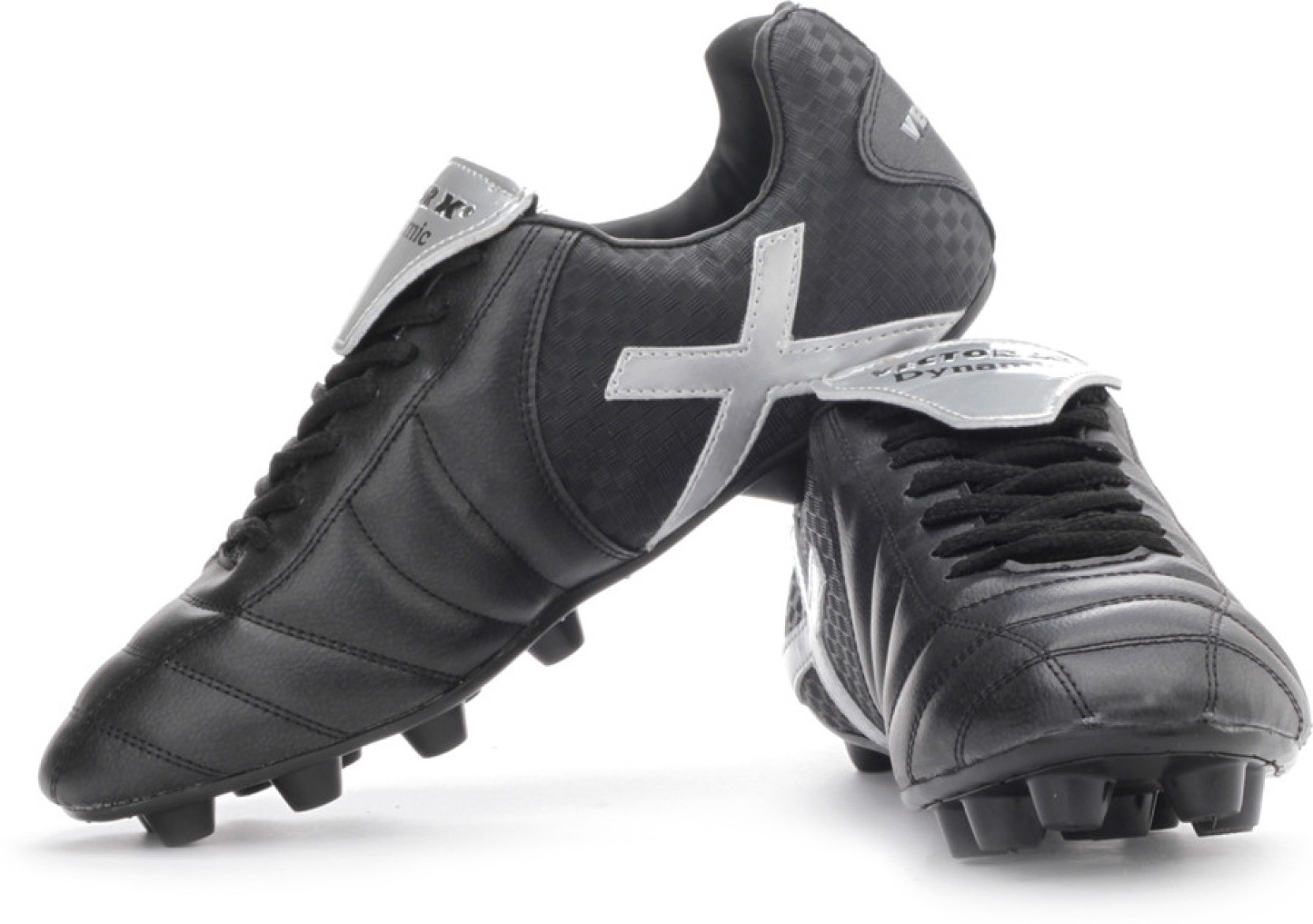 The last pair of awesome football boots for today are the Vector X Dynamic 0011. These were designed for the quickest and most elusive athletes on the football pitch, so basically midfielders and attackers who run the most.  In order to achieve this, they sport very durable and dependable studs that offer high traction. Their design is old-school, almost completely black except for the white X on the sides. Made from synthetic leather, they will last you a long time.