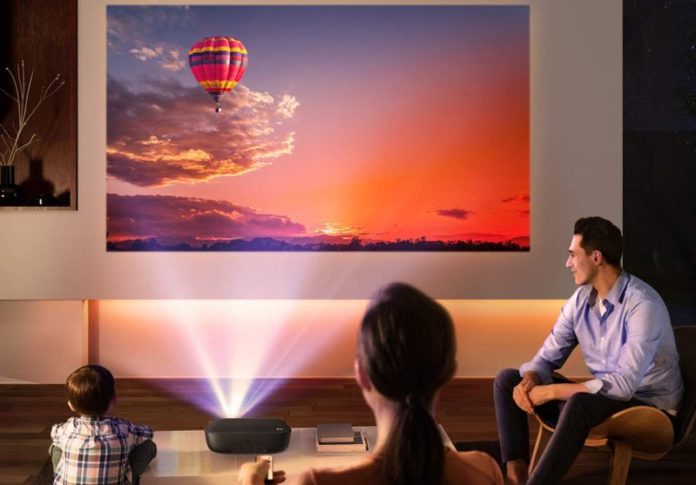 The world of today is filled with all kinds of technology. For movie lovers, home theater projectors exist. In the comfort of your home, you can watch movies in high quality with the right projector that casts the video to your wall. In this article, we will go over some of the best home theater projectors under $1000.
Best All-Around – BenQ HT2050A
DLP | 2,200 ANSI lumens | 15,000:1 | 1920x1080p | 79" @ 6.6 ft. | 60"–180" | 3 year warranty
Most of the users who have it praise everywhere. This BenQ device offers clear and clear picture quality, and its many features really set it apart from the rest. It is capable of 3D projections of both games and movies with the use of appropriate glasses. Also, the input lag is unbelievably low, only 16 milliseconds. At 8.2 feet, you get a 100 inch screen, for a real home theater vibe. Other features include 2D keystone projection and calibration based on day and night conditions. Colors are magnificent, thanks to the 6x speed dual RGB preset. The bad sides are the limited 180 inch max size, and only 2,200 lumens.
Best for Small Rooms – BenQ HT2150ST
DLP | 2,200 ANSI lumens | 15,000:1 | 1920x1080p | 100" @ 4.9 ft. | 100"–120" | 1 year warranty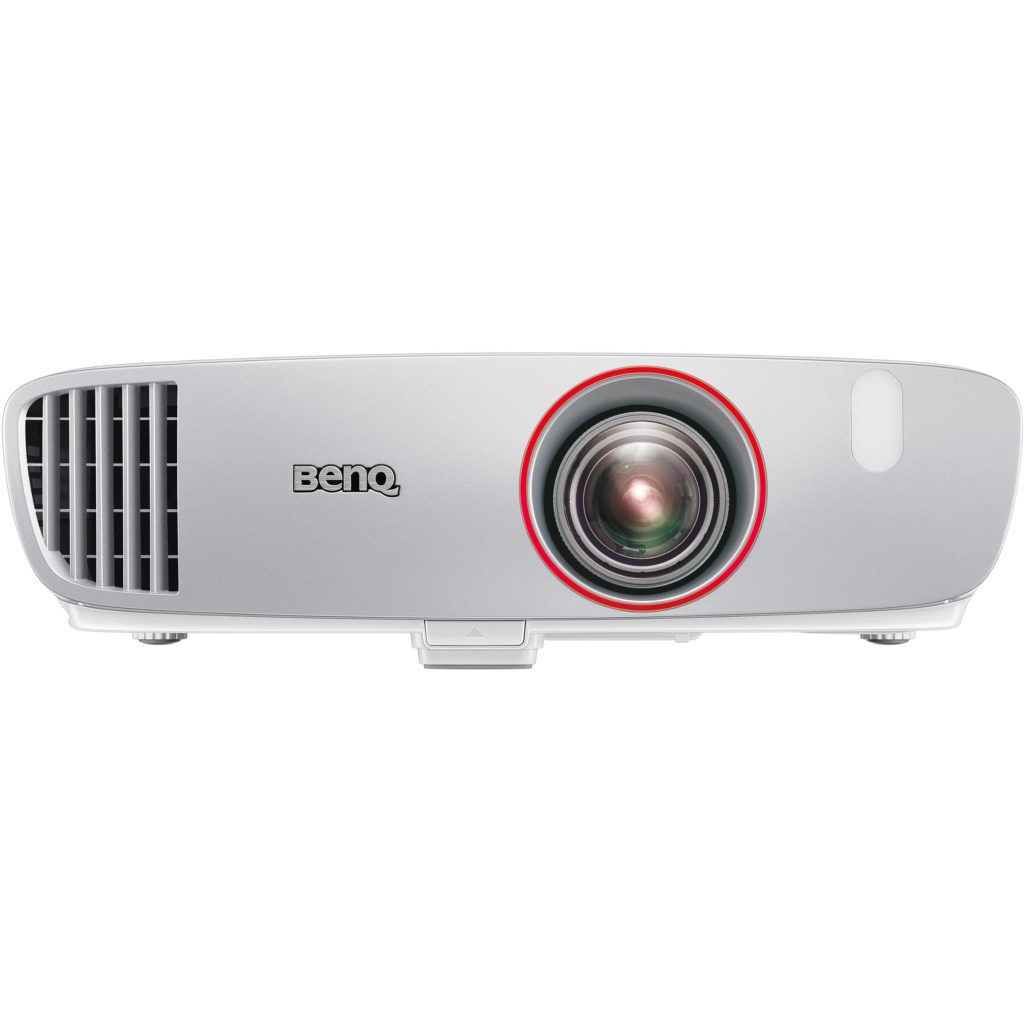 The second entry on the list is another BenQ product. This one is the best choice if you will use it in smaller rooms. It is quite similar to the previous one, and uses the same projector with the same number of lumens, and the same contrast ratio. The same 6x speed dual RGB color wheel is also present, offering accurate, clear, and crisp presentation of colors. Similarly, the 16 millisecond lag makes it good for gaming. However, the throw ratio is better, as it throws a 100" display at only 4.9 feet. This means you will not need a TV in the room where you hold it. Since it is smaller, the max size is only 120". What is awesome for small rooms are the to 10 watt speakers it has, meaning you will not need to spend more on sound equipment.
Best Contrast Ratio – Epson Home Cinema 2150
3LCD | 2.500 lumens | 60,000:1 | 1920x1080p | 132" @ 11 ft. | 300" | 1 year limited warranty
This company is famous in the projector industry, and offers deep colors and great image quality. This one uses a 3LCD projector without the rainbow effect, and a significantly better ratio of 60,000:1. This makes it the best in this segment. The lumen total is also larger than the two BenQ projectors. You will get an enormous, 300" screen in full HD resolution, meaning this is a good option for large screening parties. It is also great for living rooms, as it needs 11 feet foe a 132" screen. One awesome feature is wireless casting through Miracast, available on Android and Windows. There is a lone 10-watt speaker, too.
Largest Screen – Optoma HD39Darbee
3D DLP | 3,500 lumens | 32,000:1 | 51" – 370" | 1920x1080p | 1 year warranty | 1.6x zoom | 15,000 hours lifetime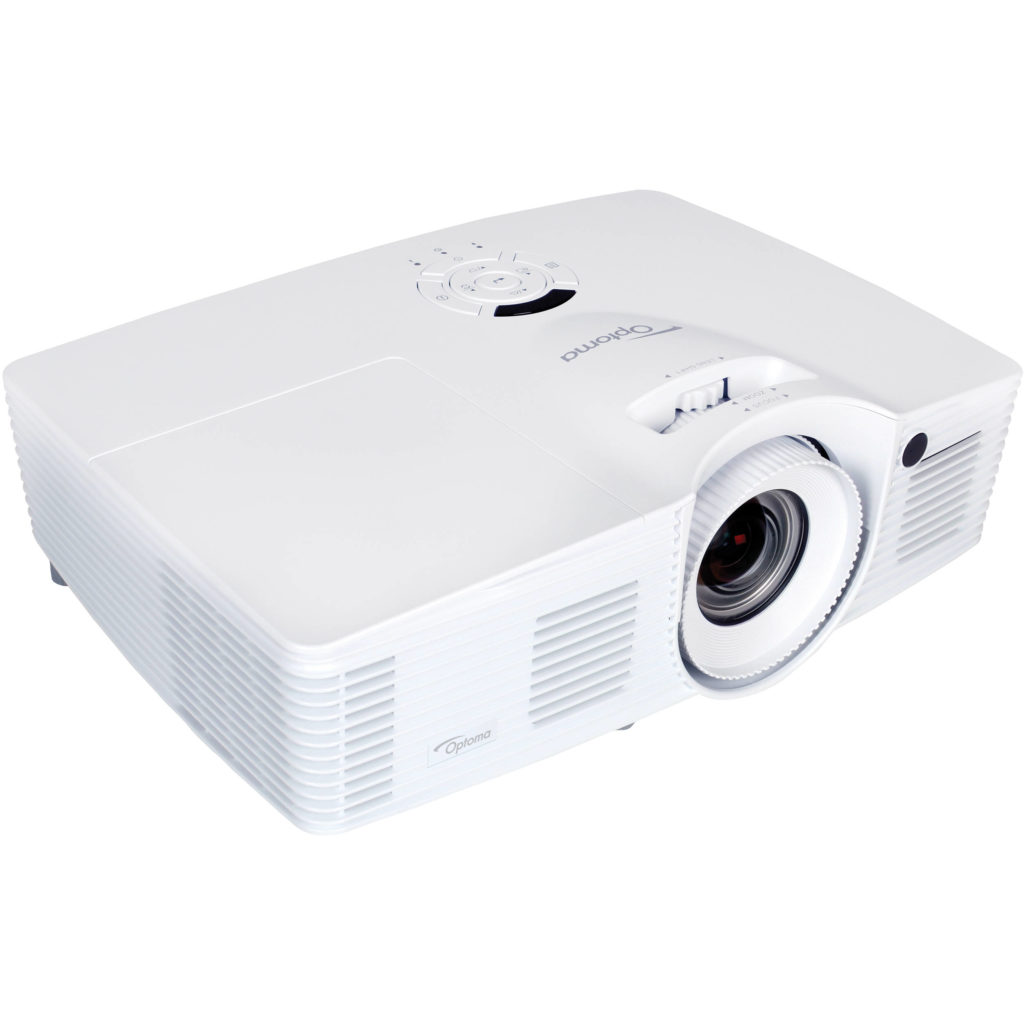 If you are all about the largest screen, look no further than this Optoma projector. While also having the largest number of lumens at 3,500 and a respectable 32,000:1 ratio, this projector offers a giant 370" screen in full HD. Combined with high brightness, backyard movie nights do not get any better than this. A major downside of this device is a large lag time input of 32 milliseconds, meaning it is not the best for gamers. Regarding the potential downsides, you will need at least 15 feet of space in the desired room, as it has a long throw. Also, it lacks horizontal keystone adjustment. However, this Optoma projector has the largest lifetime on the list, 15,000.
Bonus:
Most Quiet – BenQ HT3050
DLP, 2,000 lumens, 15,000:1, 1920x1080p and 3D, 60"-180", lowest fan noise, 20-watt speaker
Budget Option – Optoma HD29Darbee
3D DLP, 3,200 lumens, 30,000:1, 1920x1080p, 27"-305", 8000 hour lifetime