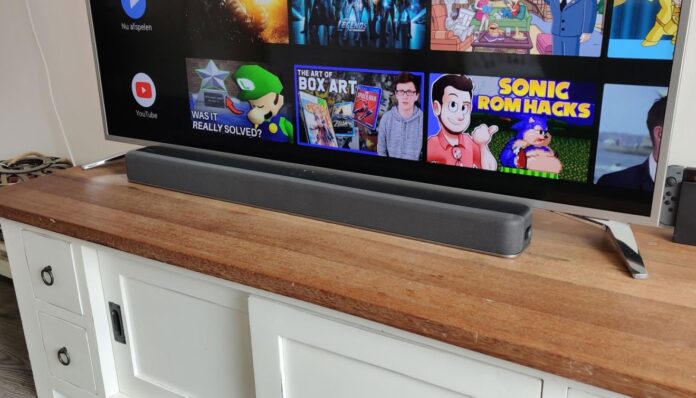 With the increasing demand for high picture quality television, the point being neglected in the modern-day televisions is the audio quality.
You often buy a dashing, slim, smart, and minimalistic television with wonderful picture quality for your home but when you start watching it, it sounds like a wasp trapped in a bottle.  To do justice with the amazing picture quality of your tv you must attach a soundbar accurate for your tv.  Sometimes, even the most expensive and lavish-looking soundbars fail to perform when attached to the television device or with a home theater projector. So, you must consider some things before buying any soundbar. People who love watching tv with perfect audio and video quality always seek the right tool to meet their desire for perfection.
When it comes to buying anything with the money that you earn with the hard work, you desire to buy the best quality thing according to your budget.
You can buy any soundbar in a price range of $100-$2500 but the thing that matters the most is: It has to perform the best with perfect bass and frequency.
We have some of the best choices for you to select from, ranging from the most affordable one to the most expensive one. With these soundbars, you can enjoy theater-quality movies at home. After buying one of these soundbars you will salute your choice.
For $1000: Bose Soundbar 700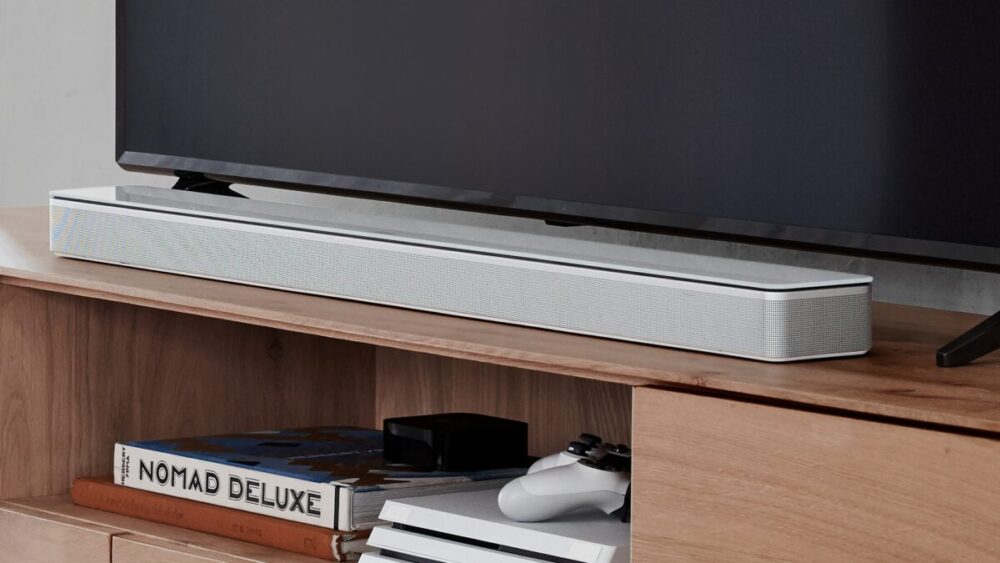 Bose 700 is an upgraded version of Bose 500 and is much better and more efficient than Bose 500. With a glass top and metal sides, it gives a luxurious feel. It is a fairly long soundbar with 5.7 cm height. Though it has no subwoofers and satellite its response in terms of audio frequency is better than previous versions. With 3.0 setup it has one of the best focus channels with an efficient center speaker. Moreover, it has Alexa's voice controller that is available for both English and Spanish and has an inbuilt music application as well.
Pros
Can be upgraded easily.
It has amazing audio output.
Comes with a universal remote.
It has implanted HDMI and optical cable that make it a cool choice.
The music setup in this soundbar is comparatively easier than older versions.
For $700: LG SJ9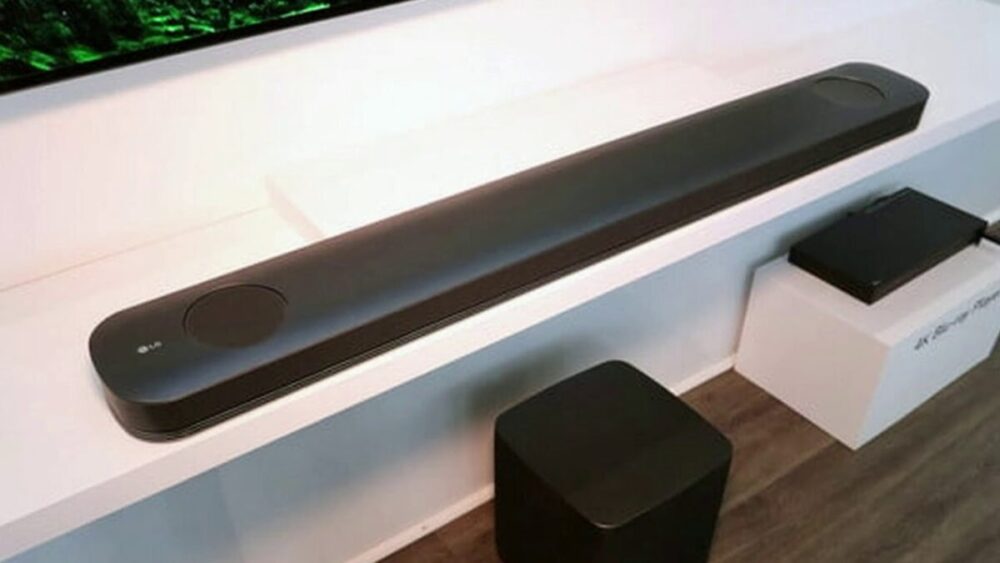 Lg Sj9 is a minimalistic choice for those sound lovers who like to experience an amazing sound system within a budget of 700 dollars. It is one of the best choices if you want to enjoy the theater at home. It comes with a wireless subwoofer that does not occupy much space and reduces wires' clutter. It passes 4K HDR because it has HDMI 2.0 and HDCP 2.2 along with ARC output.
Pros
It contains subwoofers.
Can be changed into the wireless device as well.
It has Bluetooth and WIFI compatibility.
It comes with a warranty of one year.
It has Dolby Atmos' support as well.
For $500: Sonos Beam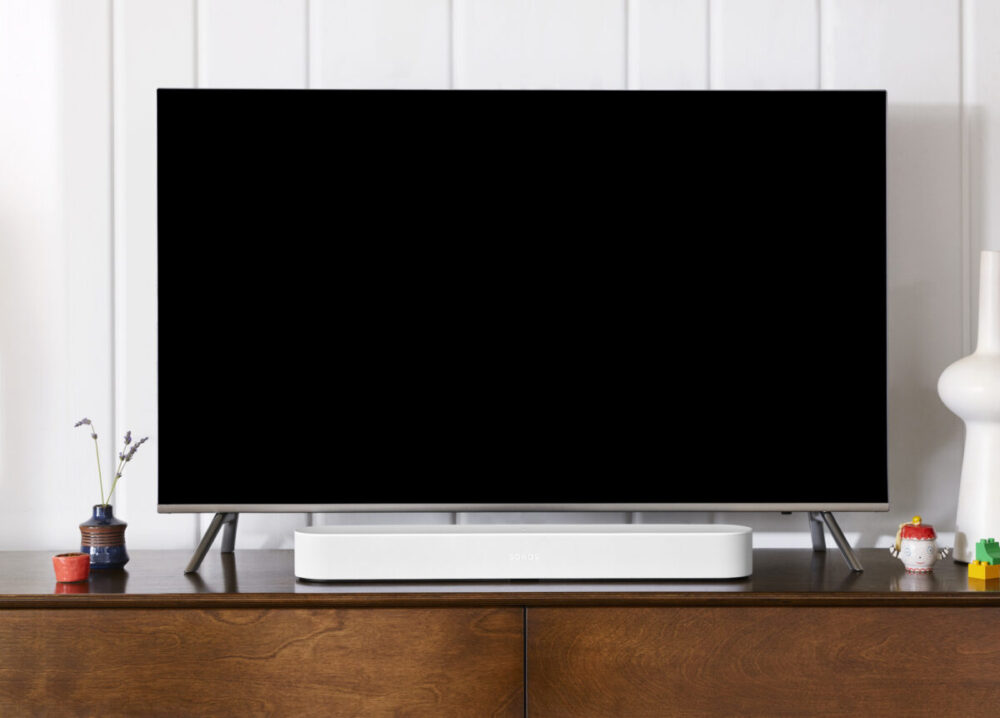 Sonos Beam is one of the best choices if we consider soundbars for $500.  It comes with Alexa's voice control and Google assistant. As well as it can be controlled via Sonos app and remote. Sonos Beam is a smart device that can be turned into a wireless system by linking it with other Sonos sound devices. You can easily create a club-like environment by synchronizing it with other Sonos devices via WIFI.
Pros
It comes with an inbuilt HDMI port.
It can be controlled through microphones as well.
Has a touch control feature.
Smart and user-friendly device.
For $300: Yamaha YAS-207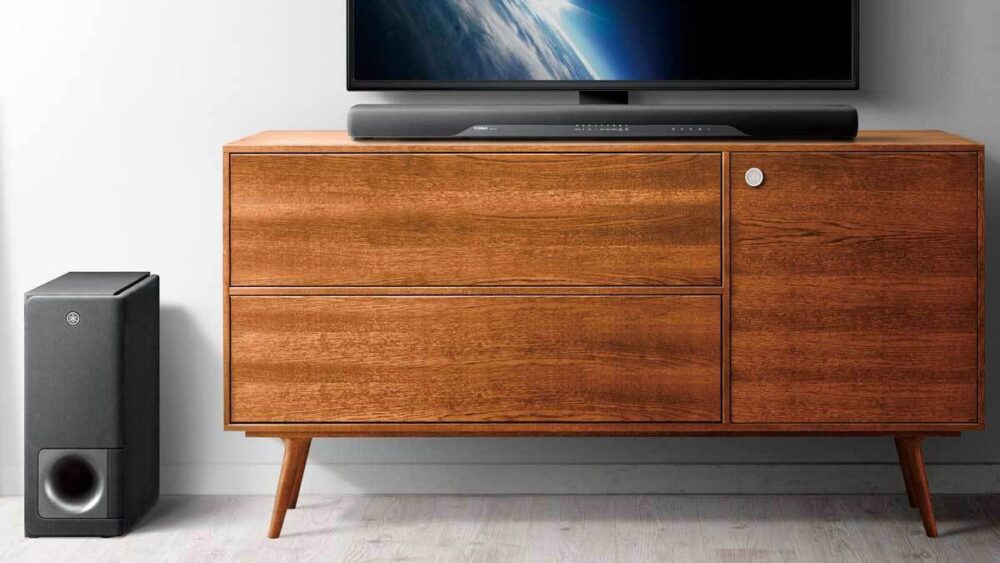 Yamaha YAS-207 comes with seven different types of sound effects that give you a choice to select the best one according to your taste. It is an award winner device that is best suitable for home cinema set-ups within the price range of $300. It comes with an amazing subwoofer that provides extraordinary bass for your sound system.
Pros
Compact size.
Has Bluetooth and WIFI compatibility
Wireless subwoofer
It was the first device that came with a 3D surround feature.
For $100: Creative Stage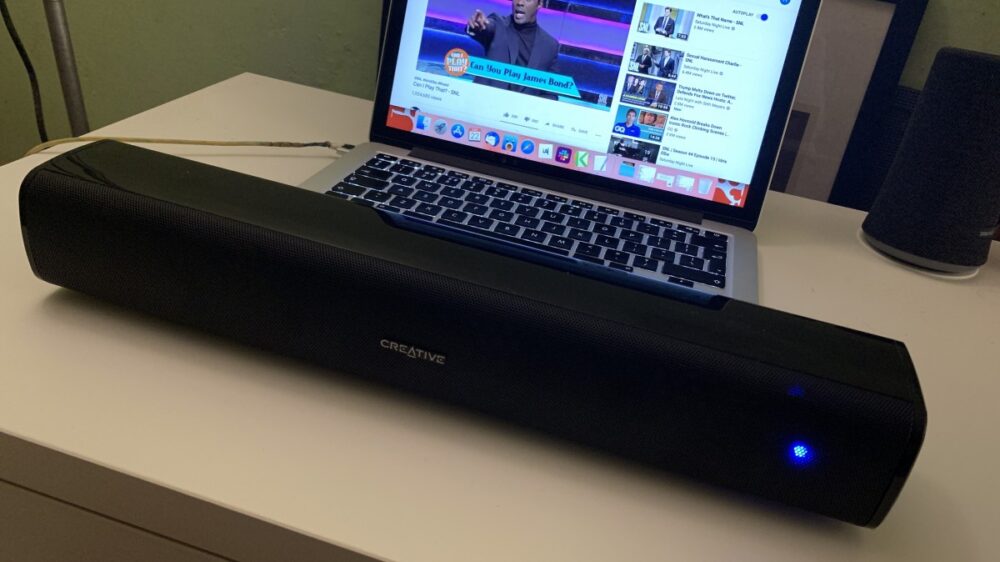 When it comes to price range sometimes low priced soundbars perform better than expensive ones. It all depends on the features and specs of the soundbar that you choose. So, we advise you to buy Creative Stage soundbars because it has subwoofers and HDMI port even at a low price. The subwoofers provide perfect bass for sports, music, movies, and home cinema. It comes with remote control and has options to control the input even without remote i.e. with just one tap on the power button you can select a suitable input.
Despite its price, the Creative Stage proves that decent audio quality can be achieved with a cheap budget. And it isn't just this model, there are a lot of pretty good options out there that won't require you to tap into your savings. Our friends at The Product Analyst provide a lot more options for a budget-friendly soundbar with classic features, so you can check them out if you need more affordable choices.
Pros
Stylish and unique design.
USB MP3 options are available.
Can be easily connected with TV, mobile, and PC.
Conclusion
While buying a soundbar for perfect sound quality, the only thing that matters is high quality and extraordinary specs. Imagine buying an expensive soundbar with the worst quality features. It hurts! Right? Therefore, we recommend buying affordable soundbars with suitable features after thoroughly analyzing the qualities that you need in a soundbar.
Not every soundbar can provide high-level bass and home cinema features. Investing a few dollars every two to three months in an old soundbar isn't a savvy thing. Instead, you should buy a new one within a low budget. Or you can buy the best one with the investment of a few more dollars. As you may have heard the saying "Save for a rainy day". Hence, you can save money and can buy the best soundbar that will not only provide a luxurious look but also comes with quintessential features.