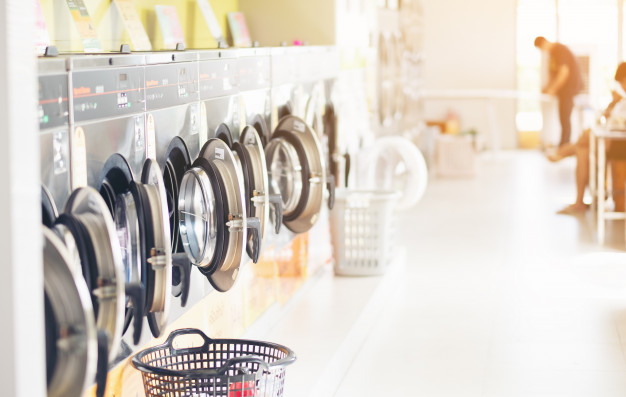 Today, every business is keeping a watchful eye on the pandemic. The continuous spread of COVID-19 has affected every kind of business in the market. Businesses that offer essential products and services post each week of updates and helpful link that keeps the general public informed and easily navigate the situation.
Laundry businesses worldwide are taking precautions to ensure the safety of their staff, partners, and beloved customers. Laundromats remind their customers to be compliant with the "Shelter at Home" order. Meanwhile, laundry services continue to provide their service by offering laundry pickup and delivery.
How is the Laundry Service Market Today?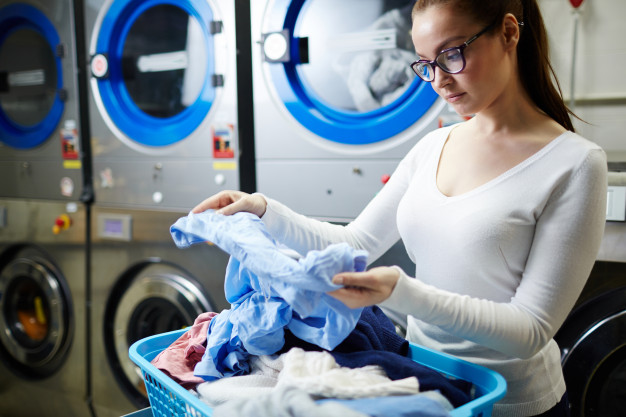 Amidst the ongoing pandemic, the laundry service market is expected to grow further. The growing adoption of laundry services and dry cleaning among consumers will push further as they offer convenience at a reasonable price.
Besides, it is predicted that several people will spend on such services. The rise of consumers will fuel the market growth. People always want to wear clean, tidy, and neat clothes. Especially today, we are facing a pandemic. Almost every day, we have to sanitize and clean our clothes.
However, doing laundry almost every day is a daunting task to do. Even when in a pandemic, your customers are busy living their life. It could be their lifestyle or their responsibilities at home. Several consumers have a busy lifestyle, and they are the ones who always look for laundry services and dry cleaning.
Global Position of the Laundry Service Industry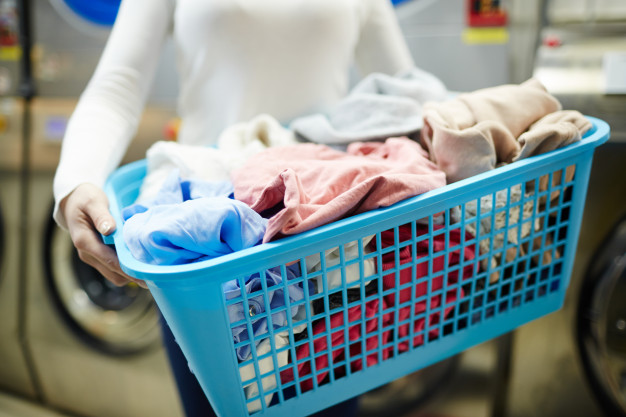 In 2019, the largest shareholder in the laundry service industry was the Asia Pacific. The growing working population of India and China helps the growth of their market size. China is predicted to remain prominent in owing the shareholder title because of their large-scale population and the convenience laundry services, and dry cleaning offers to their growing market.
Meanwhile, Europe is expected to grow throughout the forecast period due to its growing hospitality industry. It owes a remarkable pace in increasing investment. The continuous growth of the tourism industry supports the growth of the hospitality industry. Thus, it will generate a demand for commercial laundry services and dry-cleaning services.
However, with the tourism industry put to a stop because of the pandemic, the growth expectation of Europe has slowed down. The market is divided with a large number of key players. These key players actively channel their efforts in expanding their reach and strengthening their position in the market.
Are There Any Changes Between Offered Laundry Services?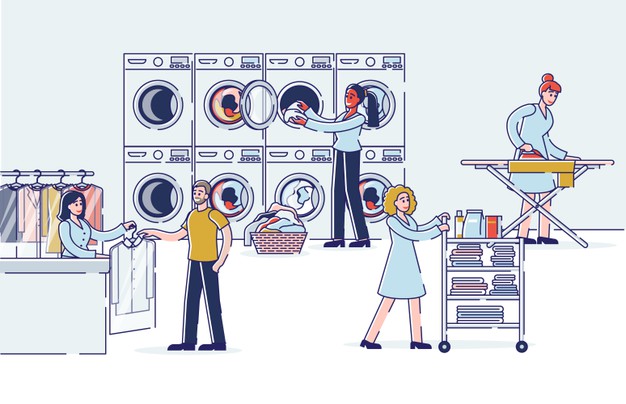 It has been observed that there's a massive shift in the last few years– from washing clothes at home, visiting coin-operated machines, dropping off laundry at nearest laundromats, and now, making an appointment for laundry pickup and delivery. Globally, the growth of the working population and increase spending on clothes and cleaning services are expected to grow further. Moreover, due to the people's busy lifestyle, consumers have to work more and have less time to do their work.
Frequent customers of laundry services do not only rely on the regular wash and fold. They have emerged to deem dry-cleaning as a reliable and convenient service that they are willing to pay.
Other than that, on-demand laundry services have transformed the industry. Laundry companies that offer on-demand services provide a high level of convenience to their customers. They follow an efficient full-cycle approach. It starts from booking an appointment for a laundry pickup, leaving a special cleaning instruction when needed, paying online, choosing multiple payment options, and waiting for your washed clothes to be delivered at the scheduled timeframe.
Several laundry companies such as Liox have been recognized for their immense growth and potential in providing on-demand services. If these companies continue to make significant investments, they will strengthen their position in the market amidst the pandemic.
The commercial laundry service is predicted to have a significant demand for dry cleaning and laundry services in the coming years. The rapid expansion of the hospitality industry continuously seeks professional partnerships with these services to clean their duvets, linens, and clothes.
Today, several hotels and restaurants have halted their operations because of the pandemic. However, they are expected to resume their business operation this year. The flexibility of the services and convenience is a great catch for the working community.
If you are one of the laundry businesses that's still open during the pandemic, you must remind your staff and customers to practice the standard health protocols. Laundromat employees should sanitize the surfaces and machines to ensure a safe and virus-free environment. Moreover, customers and staff should observe social distancing, wear masks, and sanitize their hands frequently.
A united community will help eradicate the pandemic efficiently. Laundry business owners should have their employees vaccinated as they are deemed, essential workers.
Have Your Employees Vaccinated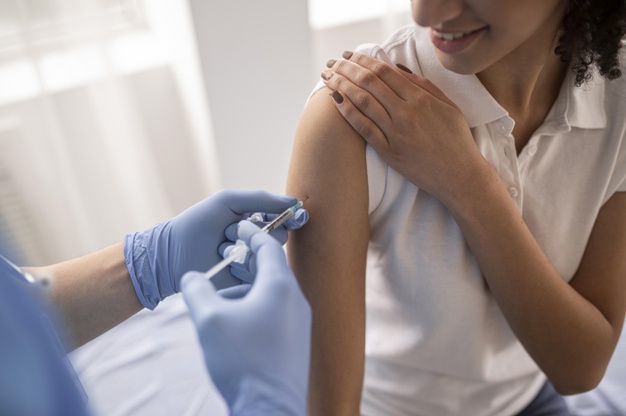 Laundromats have become an essential service to the community. Thus, their employees are deemed essential to the community.
Laundry service business owners should keep their employees safe and healthy to perform their duties in providing excellent laundry services to their customers. Governments have prioritized essential workers for the COVID-19 vaccine. It is the duty of the business owners to request access to vaccinations for their employees.
If you haven't made a request yet, write a letter to your state government.
New Normal Trend vin Laundry Business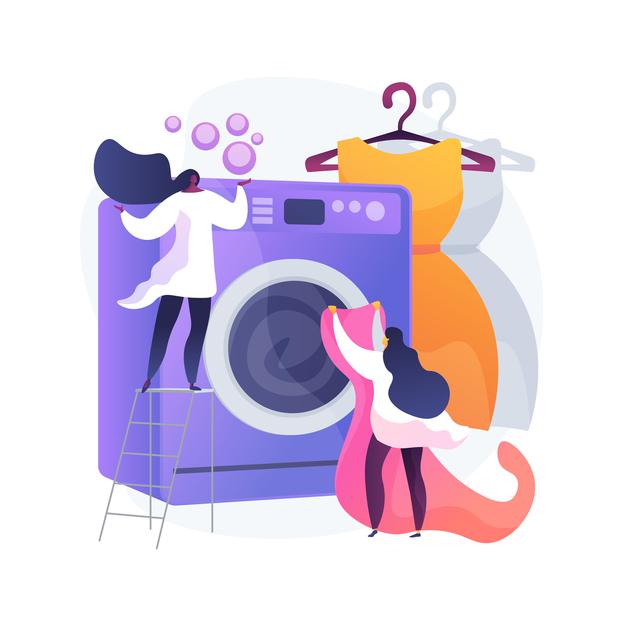 As the COVID-19 has built a bubble where people became conscious of their health and hygiene protocols. Customers take sanitation seriously more than ever. They want to know whether the personnel sanitized the laundry machines, tables, seats, and other surfaces of the laundry shop.
Moreover, customers have become more dependent on technology. Most laundry services during the pandemic have set up a laundry business app or website and offered more services such as laundry pickup and delivery and multiple payment options. Laundry businesses step up in their digital approach to meet their customer's needs and demands.
Let's set aside the negativity. The current pandemic has shone a light on laundry businesses to improve their services.