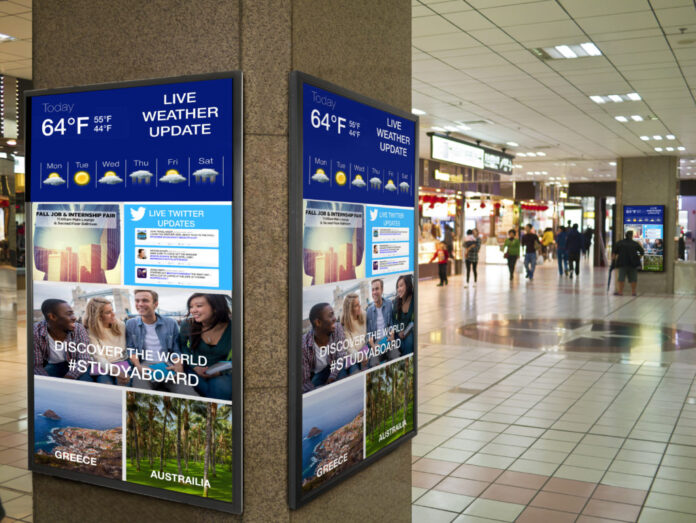 Most businesses are preferring digital signages since they can serve as a supplement for your marketing efforts. More than helping you establish your brand, digital signage immensely helps you reach out to more customers since it guides them to learn more about the products and get information about your company.
With its complex way of advertising and aesthetics, you can make your business stand out. This can lead to more sales and income while creating a positive experience for your customers. Thus, it helps them to remember more about your brand.
What Is Digital Signage?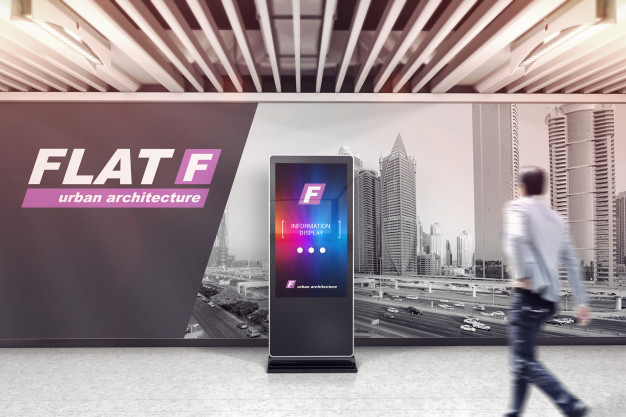 While digital signage is often referred to as projections to display digital content like videos or images, there's more to it than advertised. To understand deeper, you have to become familiarized with its technical aspects and capabilities.
Here are three components you need to consider when learning about digital signage:
The content is what provides your customer details or information about your brand. Your content may vary depending on how you want it to appear. It may consist of texts, images, or videos.
This component is much concrete and easy to identify as the equipment you use to create digital signage. Examples of these are camera, screen, and all other devices to help you produce the signage.
This serves as a platform for you to reveal your digital signage. The software can also help you evaluate if your digital signage can be effective for your target market.
Of course, these are all important when you're trying to develop effective digital signage to ensure an excellent customer experience. However, depending on how you use these components, the result may vary as well.
Tips To Create Digital Signage
If you want to ensure your digital signage will establish an excellent customer experience, you could hire professionals like Mandoe Media and other reputable companies in the industry.
Also, you could consider the following tips when creating digital signage to ensure customers enjoy a satisfactory customer experience:
1. Relate With Customers Through High-Quality Content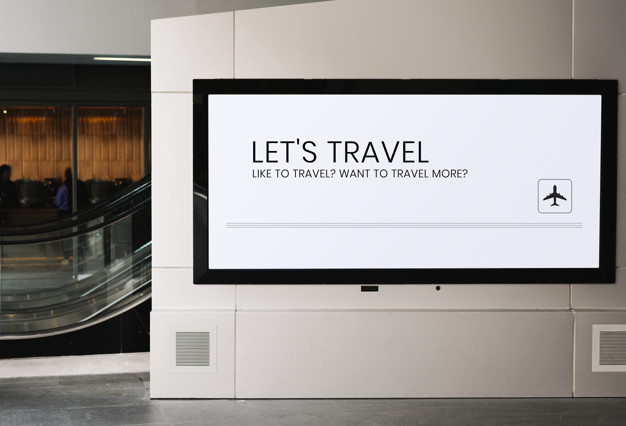 You may think digital marketing is solely about using equipment for your customers to see. However, the effectiveness of your digital signage lies in what content you put on the screen because this is what helps you to communicate directly with your customers. It also serves as a sales agent, so your customers would want to buy your items.
However, if your customers are having difficulty reading the content, it'll be ineffective if the design makes your potential customer confused. It may leave them with an unpleasant experience because how people view what they see or hear is based on the stories coming along with it.
In connection, when you use digital signage, it must give your customers an idea of how your products will help them. By looking at your digital signage, they should be able to relate to it. With such, you may want to add content emotionally touching your target audience.
One famous example of good digital signage content is from a shampoo company's ad in a train station. The digital signage content will start to play upon a train's arrival, and the model's hair will fly as the train whooshes past it. Thanks to her shampoo, she won't worry about her hair getting frizzy and untidy. Instead, she easily smoothens her hair by running her fingers through it.
Not only is it creative, but most women can relate to the scenario or content.
2. Mind Your Design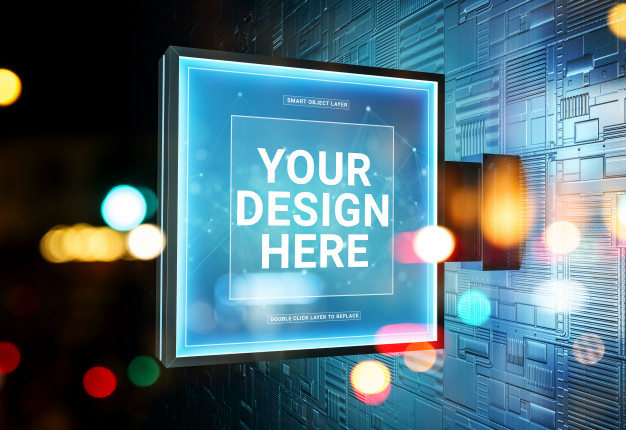 Likewise, part of your digital signage is your design. As mentioned, if it makes your customers confused, it's negatively affecting their customer experience. To avoid this, you have to keep your design simple yet creative. Here are some guidelines you could follow:
Creating a balance between color and design is necessary, so you'll not overwhelm your customers. You can do this by limiting them to two or three primary colors.
The number of words you use will also dictate how effective your digital signage is. Thus, it may be better to use five compelling words than dozens with no meaning at all.
How you put together images and colors also contribute to making your digital signage stand out. When making the colors pop, you can place dark colors at the bottom. On the other hand, placing light colors on top will give you an idea of working on your design.
Using a call-to-action message on top of your digital signage will emphasize your content.
3. Make Wayfinding Easier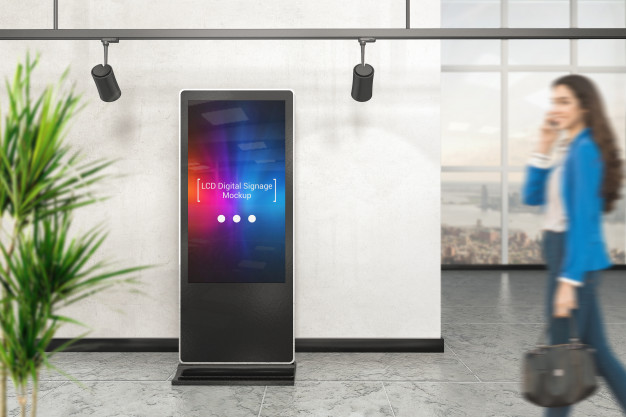 Digital signages are helpful to speed up the transaction of your customers. Usually, the faster the transaction is, the more satisfied a customer is.
Here's how you can use digital signage as wayfinding:
Use digital signages to help customers quickly navigate your establishment. For instance, digital signage can guide your customers where to go and line up. In this way, it won't take much of their time finding their way around your business establishment.
Assist your customers by giving them instructions depending on the kind of service they need through digital signage.
Use digital signage to help customers go from one aisle to another. When digital signage includes finding products in each aisle, it makes their shopping experience more convenient.
4. Excite Customers With Projection Mapping Technology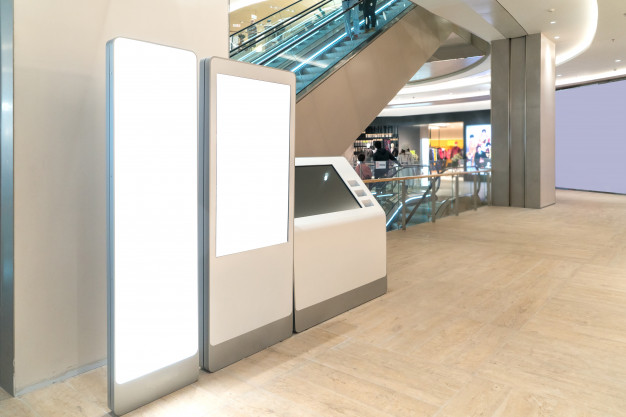 Digital signage is not only for wayfinding purposes as you can also use projection-mapping technology to help customers find the information they need about a particular product. This may include the colors available for a particular item or the kind of material used for it. Moreover, it entices your customers when they continuously see products appear on the screen.
5. Promote An Enticing Opt-In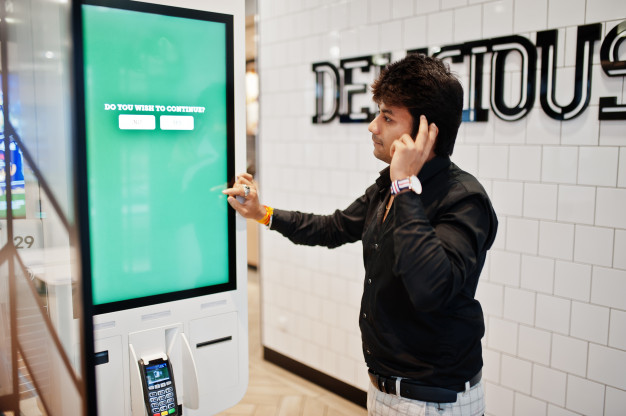 Most importantly, use digital signage to provide opt-ins for your first-time customers as this may increase the likelihood of them coming back to your store. You can use digital signage to let them sign or provide their contact details in exchange for vouchers or discount coupons.
By doing this, you're not only providing them with a chance to do more business with you, but you're also collecting their details for marketing purposes.
Conclusion
While there are different ways to create an excellent customer experience, digital signage is one of the best options. From catching the attention of your customers to providing convenience, digital signage can provide this. Since you make their buying experience efficient, they'll leave your establishment satisfied and happy, wanting to do business with you again.
Thus, you need to properly produce digital signage that's centered on keeping your customers fulfilled. Try the tips above and see the difference they can give to your business.