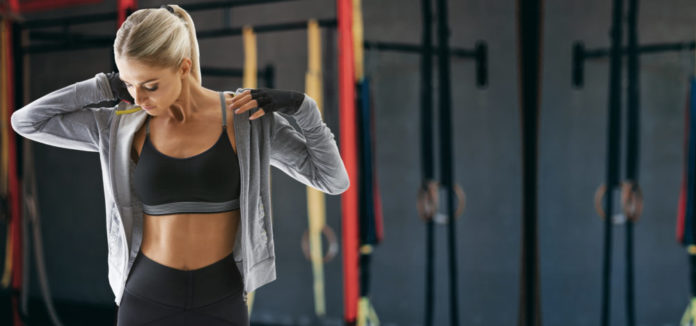 Getting fit and in shape may seem like a pretty easy task until you start trying. At first, it might seem easy, but once you get into harder techniques and exercises, getting in shape may seem quite complicated.
However, some people already know this, and if you are one of them you are probably looking for something more to help you progress even more with your physical strength and agility. Just putting an expensive pair of running shoes, tight shorts and a shirt for the gym or for a run is not enough anymore.
If you want to take your training a bit more serious then you will need to prepare to spend a bit more on advanced gadgets that will help you get faster, stronger and better.
Every single day we see brand new fitness-related technology which becomes successful in a very short time, so now it is definitely time to buy such devices. The competition between the manufacturers is high which means you will get the best prices possible.
You do not want to let other people surpass your fitness level just because they have better gear than you right? Well, here is a list of the coolest fitness-related devices we could find to help you get into much better shape than ever.
Smartrope by Tangran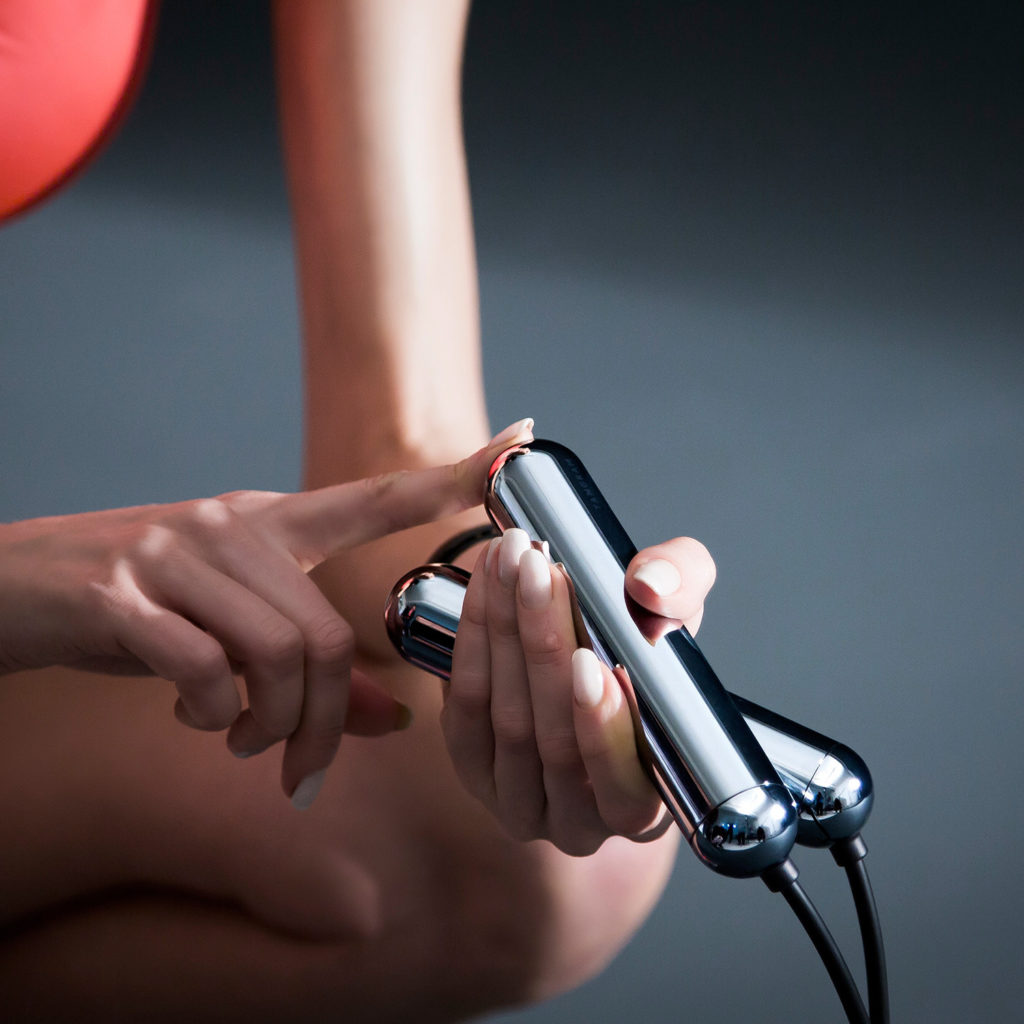 You probably had tons of fun jumping a rope as a kid, but you probably know that jumping a rope is definitely the most intense cardio exercise ever. You can see people jumping rope in every single movie workout montage such as Rocky.
However, jumping over the requires a lot of focus which can be a bit hard when you need to count and think about the rope at the same time. Fortunately for you, smart ropes exist and they can do the counting for you. This one has an LED display that can show you how much time you have been working out, how many calories you have spent and how many times you have jumped.
Collapsible Water Bottle by TEMEAYE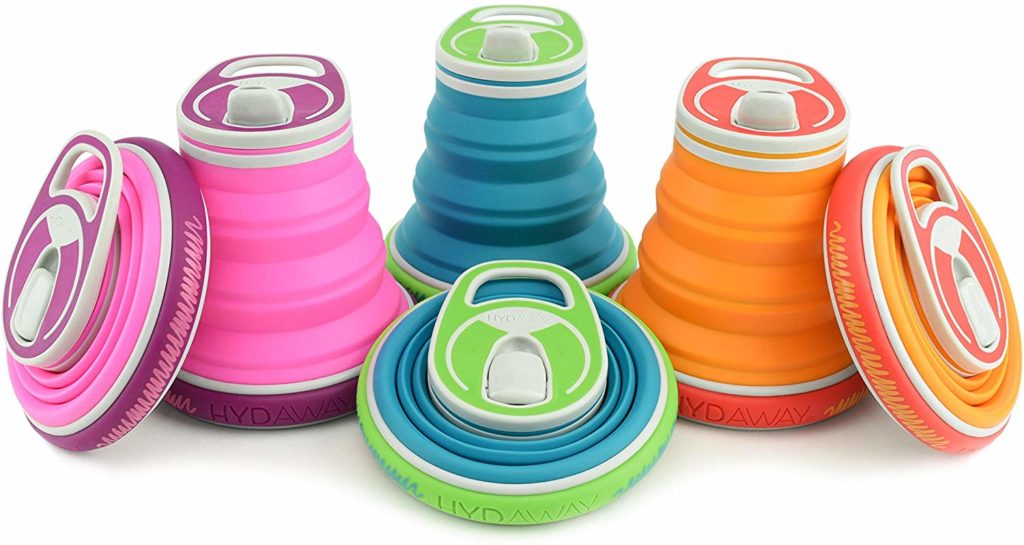 Forgetting to buy a regular plastic bottle water every single time you go to visit the gym can be quite annoying. Getting a reusable and insulated water bottle can also be quite annoying because of their sizes and you simply cannot bother packing one in your tiny backpack.
With this collapsible water bottle by TEMEAYE, which you can find at coolthingschicago.com, you can easily collapse it and pack it anywhere you want. It fits 550ml of water and can be collapsed to less than 5 inches. You will never have to worry about your flask banging inside of your bag again because it will fit anywhere you want, no matter where you go.
Suunto Spartan Sport Wrist HR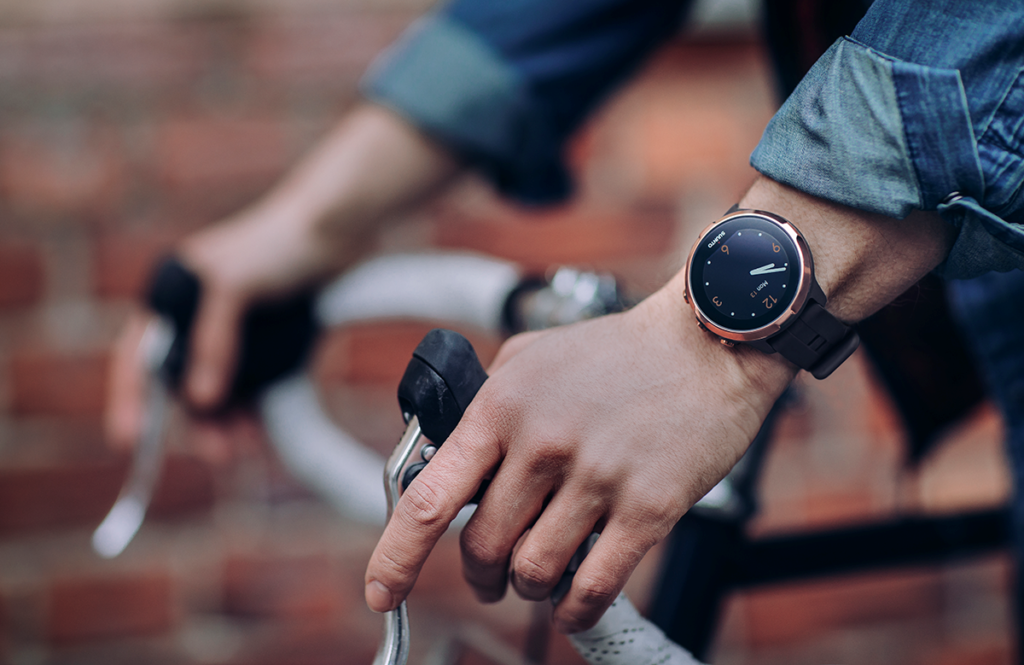 Finding a smartwatch that will be able to track every information you want accurately can be quite difficult. Sadly, most companies will market their features, but in reality, not all of them work and you simply cannot afford spending several hundred dollars just to find out that it does not meet your requirements.
The Spartan Sport Wrist HR is for those who want to work out every single day. IT is equipped with a very accurate heart-rate sensor with a few more features such as GPS, tracking all kinds of different sports and connectivity with your smartphone. It might not be very fashionable, but that is not really important when you go out to sweat in the gym.
Fitbit Aria 2 Smart Scale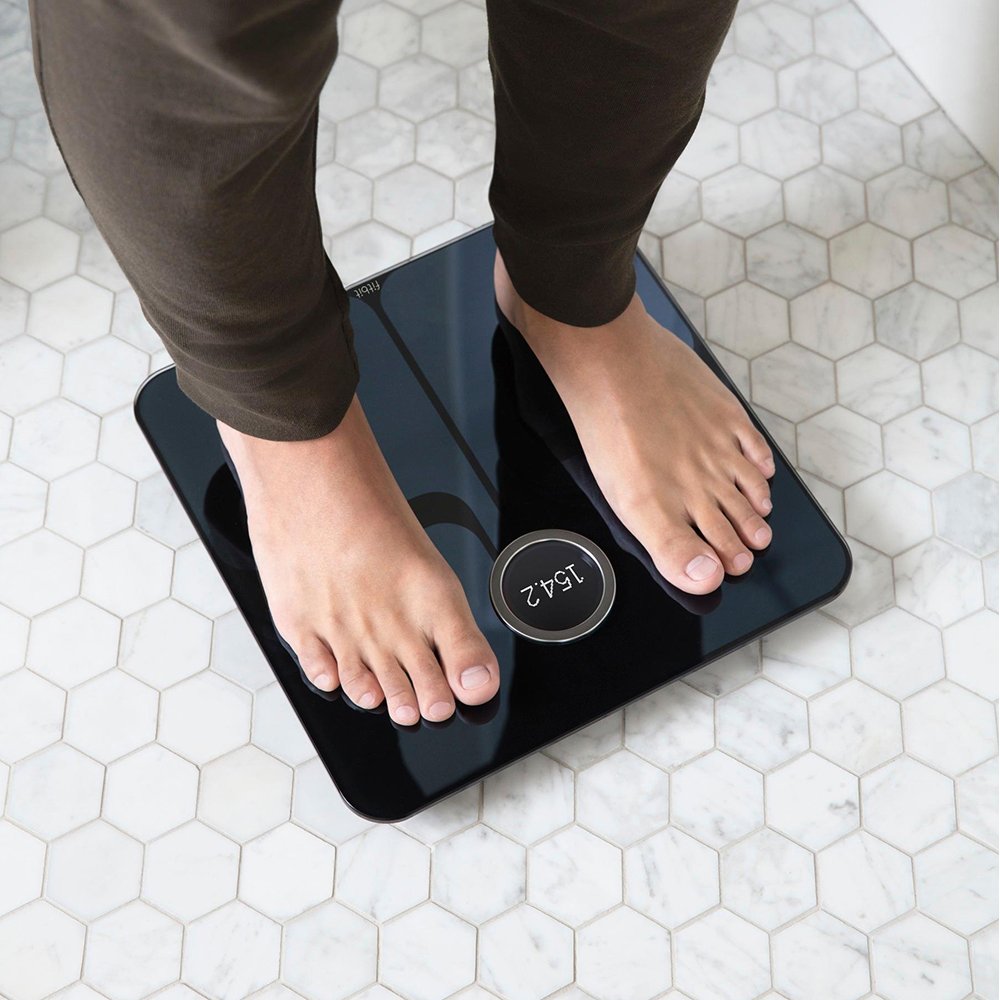 Every athlete worries about three main things in their life. The most important thing is the workout, next is whether they have consumed enough nutrients in their meals and finally the weight gain or loss. If you are the type of person who has trouble remembering details about your weight such as how much you have gained or lost in the last couple of weeks, then you will need a smart scale.
The Fitbit Aria 2 is able to measure your weight, track your body fat percentage and calculate your BMI. It also offers several different profiles, so if you have other workout freaks in your home, they won't have to mess with the information you have already stored. All of the data that is stored in the scale can be easily sent to your smartphone once you connect it to your Wi-Fi in your home.
Theragun G2Pro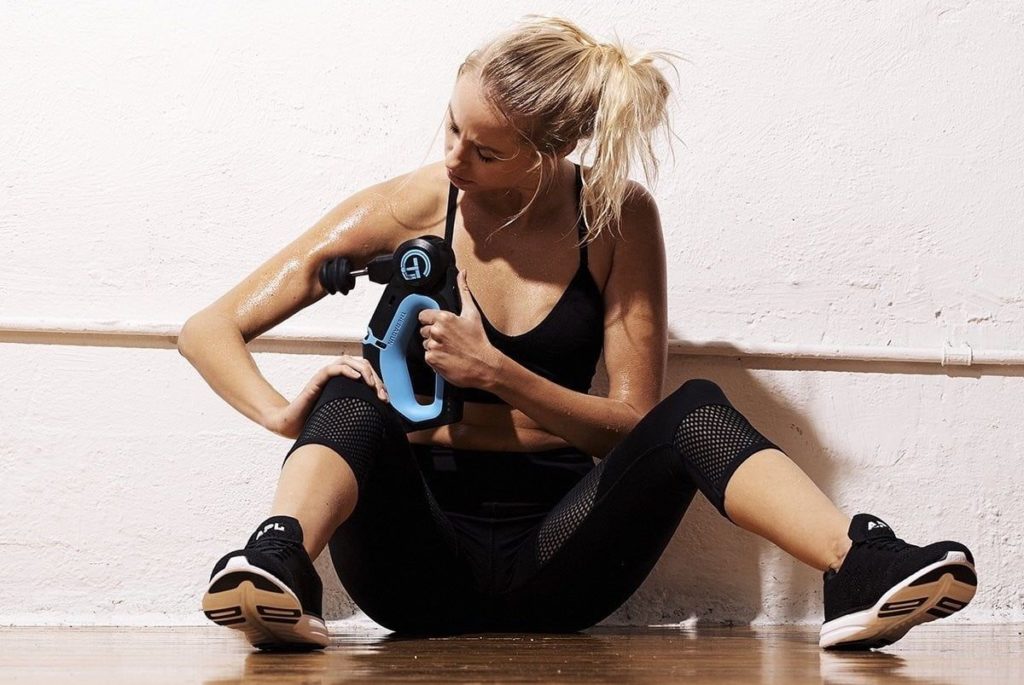 Do you ever feel sore from a certain training that was two or three days ago? Sometimes your body or your muscles can have a burnout which makes it harder for them to regenerate during your rest days.
Fortunately, the Theragun G2Pro can be used as a way to boost the rejuvenation process of your muscles with its advanced massage features. It offers high-frequency vibration that can be quite intense at first but it will definitely help with sore joints and muscles. So, if you want to train as much as possible, you will probably need this massager to reduce your rest days as much as possible.
Bose Soundsport Wireless headphones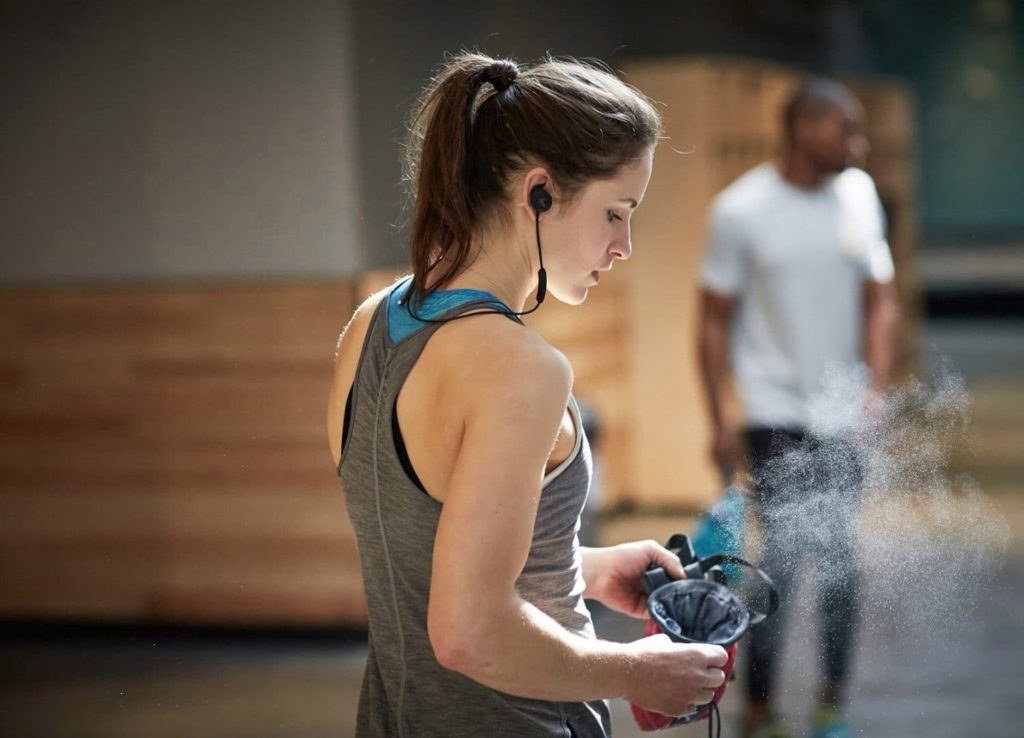 Last but not least is a pair of headphones. While this might not be essential for athletes and they might not help you heal or boost the progress of your body, but it does provide you with the proper motivation to always keep going.
A lot of professional sports athletes have admitted that they always listen to music when working out. For them to reach their maximum potential they need to zone out of the "real world" for a few minutes. Many experts believe that the only way to reach this level of motivation to activate your full potential is by listening to your favorite tracks.
With the Bose SoundSport Free wireless headphones, you give up the annoying wires that can get in the way while you are training and their batteries will last a lot longer than you need. They provide you with deep bass, clear sound and enough isolation from all the other sounds you might hear outside or in your gym.