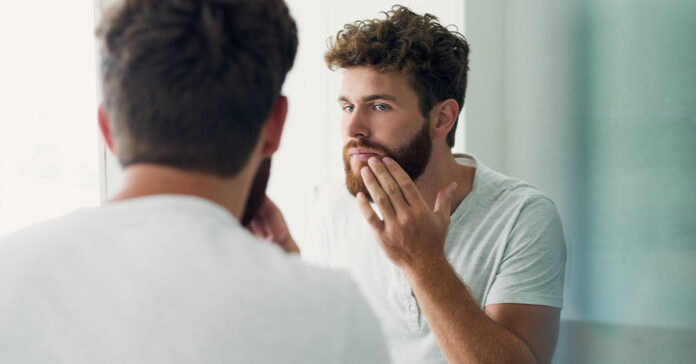 Wearing a beard comes back in fashion every couple of decades. And it seems we are at that time again because judging by what you see around you and on TV, it has become popular in the past couple of years. Beard or mustache is a unique decoration of each man's face, and the best thing about it is that it fits almost anyone. It adds character, attitude, and style to the face, in a way that men who wear it can seem more manly. It's not a coincidence that nature gave you this special ornament to wear on your face. However, it requires careful care, if you want it to grow healthy and good-looking, even though most men decide to grow a beard to avoid shaving every day. To read more about useful tips for maintaining a healthy beard and general beauty tips for men, go to menglowup.com.
So, there are certain routines one needs to develop to have a healthy, good looking beard, which can require patience and time. With the growing number of men wearing beard ad mustache, the availability of different care products on the market also grew. And by now, there are plenty that can help you in making your beard manly and gorgeous. This is one of the reasons we decided to dedicate this article to present you with the best products that every man who wears a beard needs to have.
1. A beard balm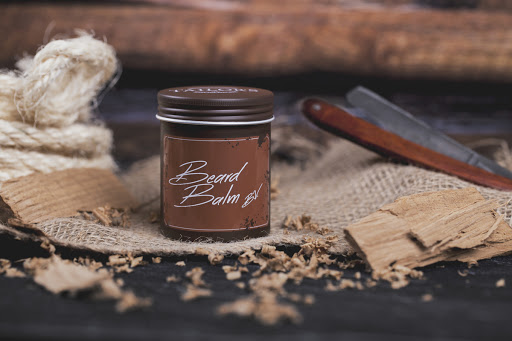 Keeping the skin below the beard well hydrated is important. Bear balms offer enough moisture not only to the skin but also to the facial hair, needed to grow a healthy beard, while at the same time it prevents the possible skin complications that occur when the hair develops. You have surely experienced pimples and ingrown.
By applying the balm, you will contribute to maintaining the softness of your hair, while, as mentioned, at the same time decreasing the chance of ingrown and itching conditions. Redness, itching, and skin flaking can appear if you don't hydrate. Especially in the winter.
The maximum result or the benefit of the balm will be achieved if you carefully apply balm on each lock of beard.
2. A good comb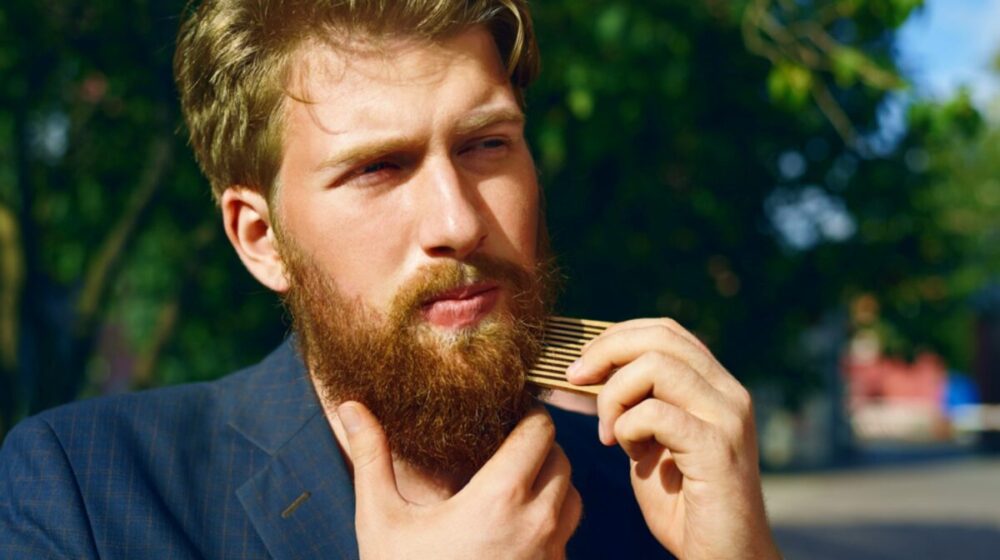 When you ask for advice from experience, older, beard wearing men, they will probably tell you that combing the beard is by far the most important routine in its maintenance. Why? We've already mentioned hair ingrown that can be very painful and can cause a pimple, and at times a serious inflammation on your face, that's not nice to see. Men who have sensitive skin are quite aware of what we're writing about. By regular combing, you will prevent the hair from curling and growing in.
Just as most combs, beard combs can be made of different materials, such as plastic, wood, even metal. Believe it or not, there are even those made of bones, which tend to have quite a price. Depending on the length of your beard you will decide which comb to use.
For shorter ones, logically, combs with short teeth are recommended. For those with a long beard and thicker hair, it is advised to buy more quality combs with a long tooth. It's important that it reaches the skin, while your combing.
Regardless of what kind of comb you're using, be aware that this ritual contributes to more than just shaping the beard.
3. Shampoo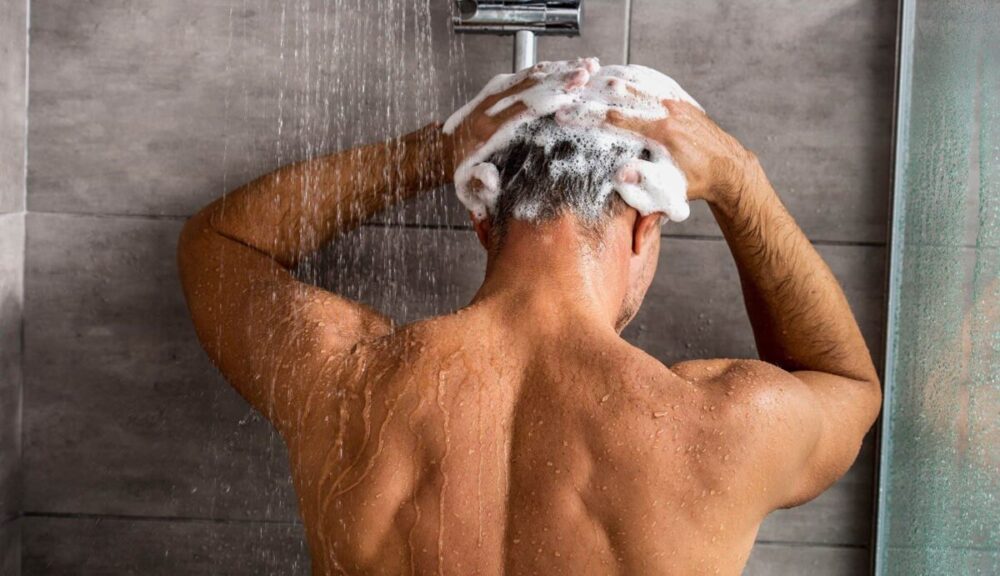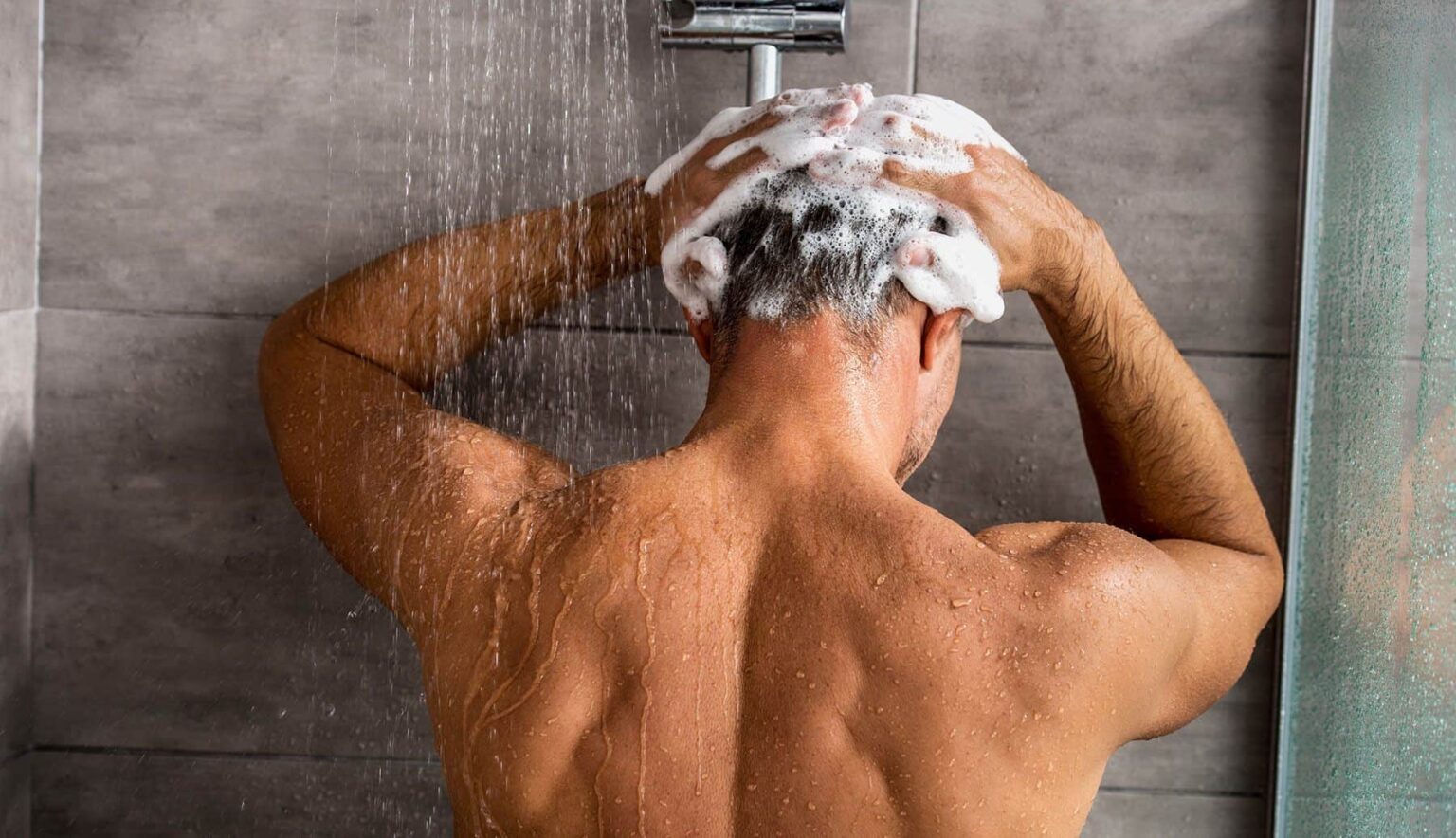 Shampoos are important because they are specially designed to cure the rough hair on the surface as well as underneath. They can even have an effect on the hair that's about to grow, making it softer. This is also why shampoos are becoming a quite popular beauty asset among men.
Many are thinking about what's the difference between a regular hair shampoo and this one. The one intended for the beard is produced differently and for a good reason, too. Comparing to normal hair, beard hair is much more sensitive, so these shampoos contain many organic materials that prevent skin irritation and also help to relieve the already existing irritations underneath the hair.
If the hair is too thick and rough, the growing process can be very unpleasant for most men. The main reason behind it is because most men shave after two months.
Shampoo cleans the facial hair and removes all the dirt accumulated below the hair, on your face. The result is a softer beard and much better looking, without those dandruff flakes sticking around it.
Your first impression may be that these products have a higher price, but you also don't spend them too much. You only need a small amount to clean the hair and facial skin.
High-quality shampoos will especially come in handy to those with longer beards. In any case, preventing dandruff from appearing on your face, is reason enough to spend a bit more on this product.
4. Oil
The essential product for growing healthy hair. It maintains and stimulates hair growth. Many are completely naturally produced and mixed with essential oils, giving you a beard a wonderful scent. Moreover, the essential oils are better than those with alcohol or other industrial additions, that can further irritate the skin beneath.
We have mentioned a couple of times in this article how facial hair tends to be rougher than normal hair, which is why the oils are being used in the first place. Another important thing is that the hair will look shinier and neater, it will be easier to style it.
Just as shampoo, oils are an important element n keeping the skin beneath your beard hydrated and free of irritations. When the oil is applied evenly on all parts of the beard, using a comb will lower it to reach the skin and the root of the hair and its follicles.
Maintaining a healthy beard and mustache can be time-consuming, and require more equipment than we mentioned here (hair trimmer, soap, etc.). However, if you're new to wearing a beard, starting with these essentials products we suggested will be just enough.