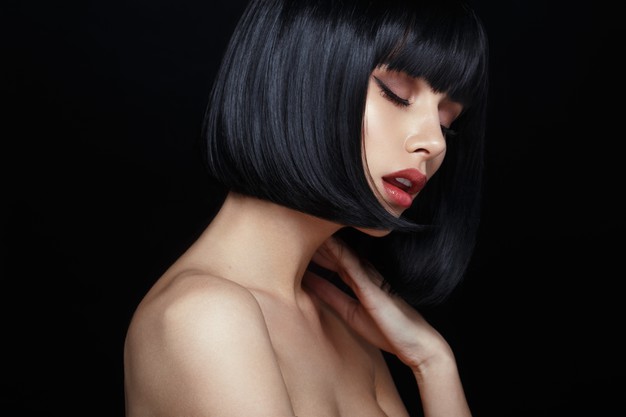 Wearing a wig extension can be the perfect way to provide yourself with a whole new look. If you're tired of your natural hair, or you have short hair, and you prefer longer, or you just think a change would be good for you, why not try wearing wigs.
You can find the many different ones on the market and choose the one that suits you perfectly.
When buying a wig, it is certainly most crucial to choose one that will look completely natural, so no one will even be able to notice that it is not your natural hair. And with a few helpful tips, you can achieve this very easily. If you want to learn how to look completely natural in your wig extension, keep reading.
1. Choose rooted wig colors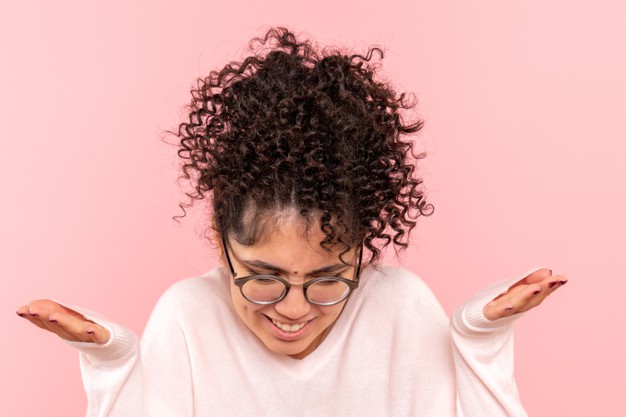 If you want your wig extensions to look as natural as possible, we recommend that you choose rooted colors wig colors. This can be a very good option because these colors look very subtle. The thing is that wigs like this leave the impression that the hair grows from the roots since the color in that region looks darker. Besides, they give the hair a dimension, and everything looks much more natural compared to one-color wigs.
Depending on what your natural hair color is, we advise you to choose a root color that is as similar as possible. That way, everything will look more homogeneous and beautiful. If you are not able to find the wig color that suits you, you can achieve the same effect in other ways. For example, highlights in the hair or a combination of several different colors on one wig can also provide a natural look and make you look your best.
2. Find the right size of wig for you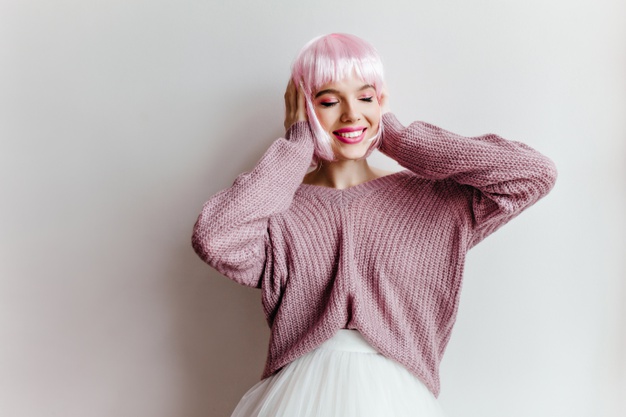 One of the main things that can make a wig look unnatural on your head is choosing the wrong size. Before you buy a wig, try to find the one that suits you perfectly. If you feel that your wig is too tight and itches you, or it falls too loose from your head, we suggest you skip the purchase and continue searching.
The wig should be close enough to your head to be able to stand still, but not be uncomfortable while wearing it. A great idea is to get a mesh cap and place it under the wig so that your natural hair does not fall out and spoil the hairstyle. Also, make sure that you position the wig exactly right. It should rest on your natural hairline, in order to achieve the most natural effect possible.
3. The style of wig extensions is very important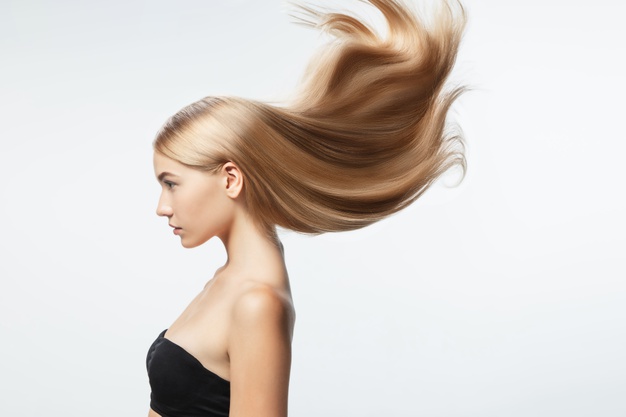 Keep in mind that the style of wig you choose is one of the most important things if you want your hair to look natural. When we say this, we mean that you need to adjust the wig to your style. Consider how often and on what occasions you want to wear wig extensions. If you want the wig to become a regular part of your every day, we suggest that you choose a color and hairstyle that fits your style and what you feel good about.
In case you choose an overly dramatic wig, it will stand out from your overall styling and will not look natural. We know that buying a wig can be very challenging and that you can feel the need to choose something that is not so simple. But we suggest that you think carefully before making a final decision and consider how you want to look on a daily basis.
4. Consider the hair origin and from whom you buy wig extensions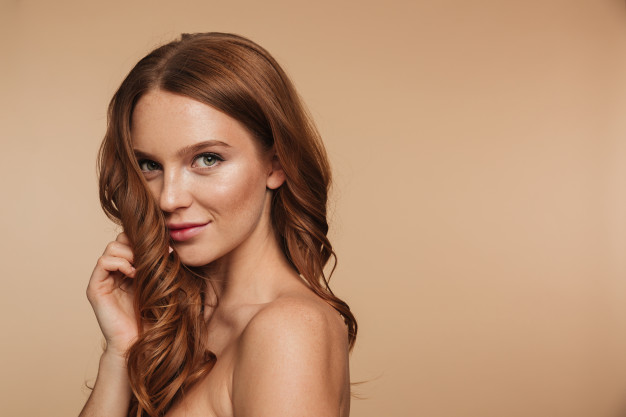 If you want the wig you are wearing to look natural, then you should choose hair of natural origin. It sounds simple and logical, but in practice, people often choose synthetic hair because it is cheaper, and then they end up making their hair look unnatural, cheap, and of poor quality. We advise you to always buy wigs that are made of human hair.
They look more beautiful and natural, and they have a much higher quality. Investing in wigs like this is a smart move, because the result will be great, and you will be able to use the wig for a very long time, which is not the case with synthetic hair.
Also, always take care of from whom you buy wigs, especially when you do it online. Make sure that you buy wings only from companies that you know for sure that sell hair of the appropriate quality.
On https://www.blackshowhair.com/, you can find more details about different wigs.
5. Maintain and change the wig regularly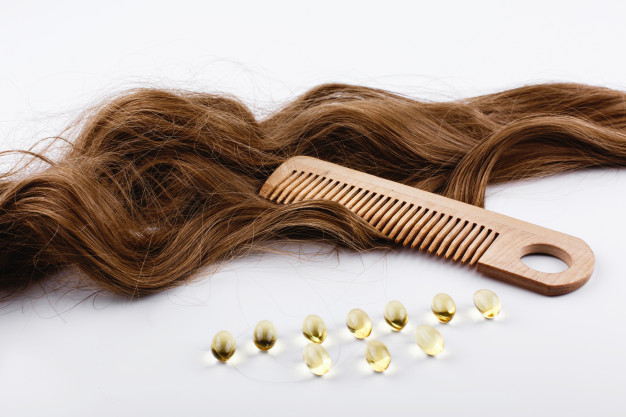 If you want your wig to look natural and beautiful for as long as possible, then it is important to take proper care of it. Wash it as often as recommended and use washing and care products that are intended for that purpose. Try to avoid aggressive products that will damage the wig and reduce its quality.
Regular maintenance of wig extensions will allow you to enjoy beautiful hair for a very long time. However, all wigs have a shelf life and you should be aware of that. You can't wear the same wig forever, because it wears out over time and when that happens, it is necessary to replace it with a new one. Only a clean and well-groomed wig can look beautiful and natural on your head. Be responsible and change your wig when necessary.
Conclusion
Wearing a wig can be a great way to freshen up your look and change your hairstyle from time to time. All wigs are beautiful when they look natural on the head. While this may seem like a serious challenge, it doesn't have to be that way. Try to choose a wig that suits the style, the size of the head, and has rooted colors, because then it will provide you with a much more natural look.
A human hair wig has the best quality and you should choose that one every time you have the chance.
Lastly, keep an eye on the wig maintenance as much as you can and change it regularly so that it always looks beautiful and provides you with the most natural look possible.