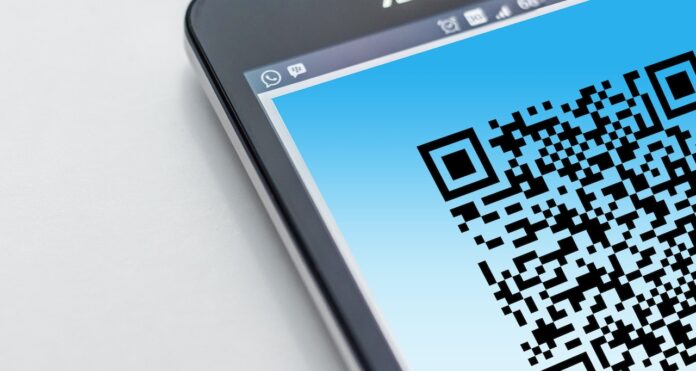 Halloween is just around the corner, and some of you are undoubtedly busy preparing or planning your annual Halloween party.
If you want a unique event that's one for the books, you can opt to use a QR code generator software for a fun, smooth, and hassle-free party.
Many events have used QR codes, such as weddings, proms, and birthday parties. How exactly can you use QR codes at your Halloween party? Here are nine ways to do so:
1. Event teasers
Most party hosts and organizers use concept videos to give attendees a sneak peek. This will excite them, convincing them to go. You can create one for your party, too.
But instead of simply uploading your video on social media platforms, you can use a QR code for events and parties to add more thrill and excitement.
It will make people curious, driving them to scan the QR code with their smartphones to view your video teaser.
2. Invitations
Did you know you can create an invitation using QR codes? This is a more sustainable and convenient option compared to printed invites.
Upon scanning the code, guests will find the date and venue of the party. The QR code invite can also lead attendees to an RSVP form.
3. More party details
To avoid inappropriate get-ups, you can also use QR codes to provide guests with event details, such as the costume guidelines.
Moreover, you can inform them of your menu so that they can avoid food items or drinks that contain ingredients they're allergic to.
4. WiFi access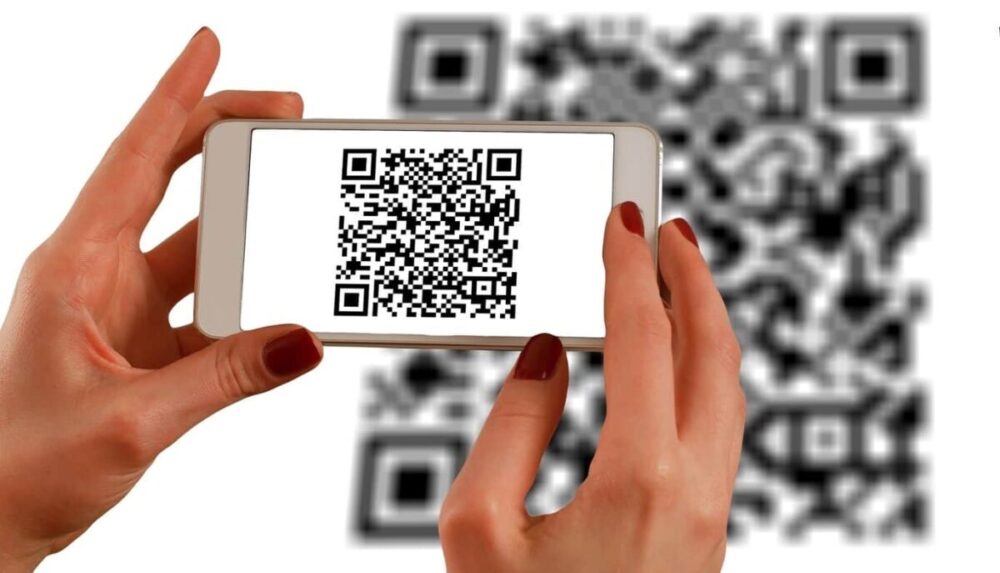 If your party venue has WiFi access, you can easily share it with your attendees using QR codes. Yes, it's possible.
With one scan of the WiFi QR code, guests can instantly have WiFi access. This removes the inconvenient process of sharing passwords and letting guests type them onto their devices.
5. Promote food businesses
What's a Halloween party without treats? This trick can work for guests of all ages. After all, no one can say no to a chocolate chip cookie or some candy.
Add QR codes to the packaging of these treats to promote the bakeshops or stores that produce them. This can help increase their customers and sales.
6. Digital costumes
A good Halloween party host also dons terrifying costumes to match the eerie wardrobe of the guests. To give your ensemble a twist, you can add a QR code to it.
The QR code can show scanners a video of how your costume came to life or your preparation for the night. You can also include the backstory of your character in it.
If you're looking for something unique, why not dress up as a QR code for the party? You can then embed a digital version of your costume within the code.
7. Social media buzz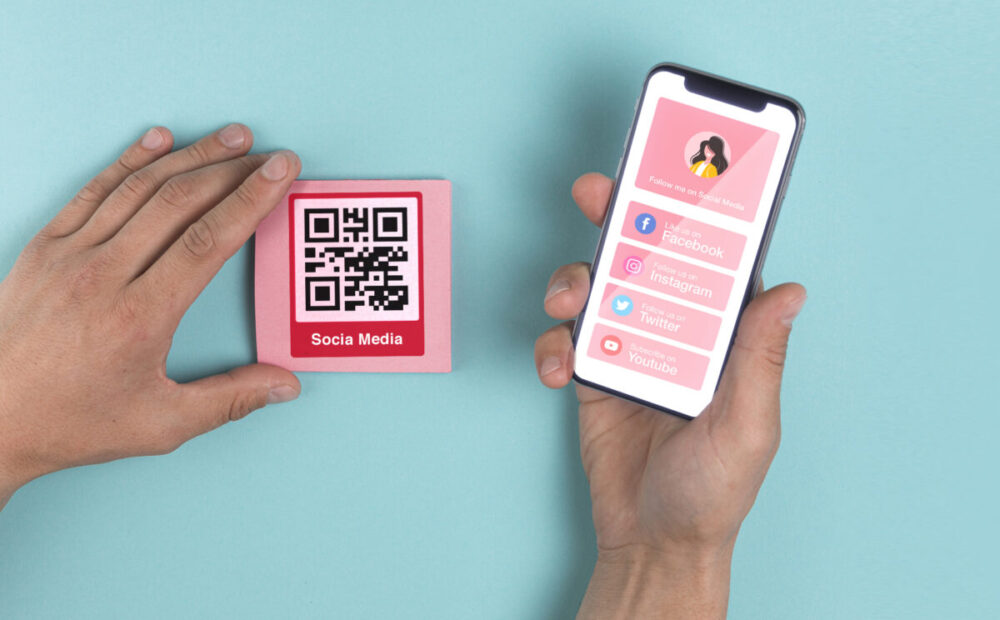 People would often post snaps of their costumes on their social media accounts, and you can use this to promote your party.
Create a social media QR code for all your social pages. Once guests scan it, they can easily follow your page and tag you in their posts or tweets.
8. Voting polls
Using form-creating tools such as Google Forms or Microsoft Forms, you can create a poll where guests can vote for the attendee with the best costume of the night.
Generate a QR code and embed the form link in it. Print the QR code on banners, posters, or table tents. Tell guests to scan the QR codes to cast their votes.
This method promotes a faster voting method and a more convenient way to tally votes and determine winners.
9. For fundraisers
Some organizers host Halloween parties to raise funds for charities or a particular cause. If you plan on doing so for your party, you can use a QR code for donations.
You can use the QR code to redirect guests to your GoFundMe page, where they can donate through mobile banking or e-wallet apps.
Digitalize your Halloween party now using QR codes
QR codes can bring a digital upgrade to your Halloween party, making it one that guests will surely remember for a long time.
Looking for a QR code generator that lets you produce high-quality QR codes? Choose QRTIGER. It offers customization options and advanced QR code solutions.
Go to the best QR code generator today to create your free QR code.