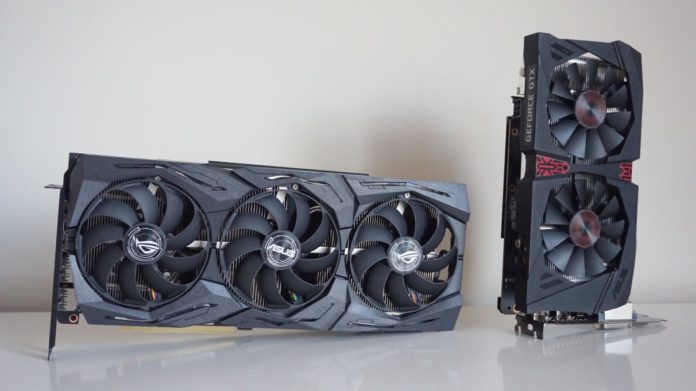 Anyone who has any knowledge of the assembly of computers and what components are inside the case knows that a graphics card is one of the necessary parts that are responsible for displaying an image on your monitor. This component is especially important for gamers, designers, and similar people who need a good graphics card.
Of course, there are components of different prices, so it is possible to find a video card of several thousand rupees and even hundreds of thousands of these Indian banknotes. However, today we have decided to present you the top 4 best graphics cards under 20,000 rupees that are sufficient to support gaming at medium or even higher graphics settings because gaming is currently on the rise and we believe gamers are interested in these components. So, if you're ready, let's get started.
1. MSI Gaming GeForce GTX 1050 Ti 4GB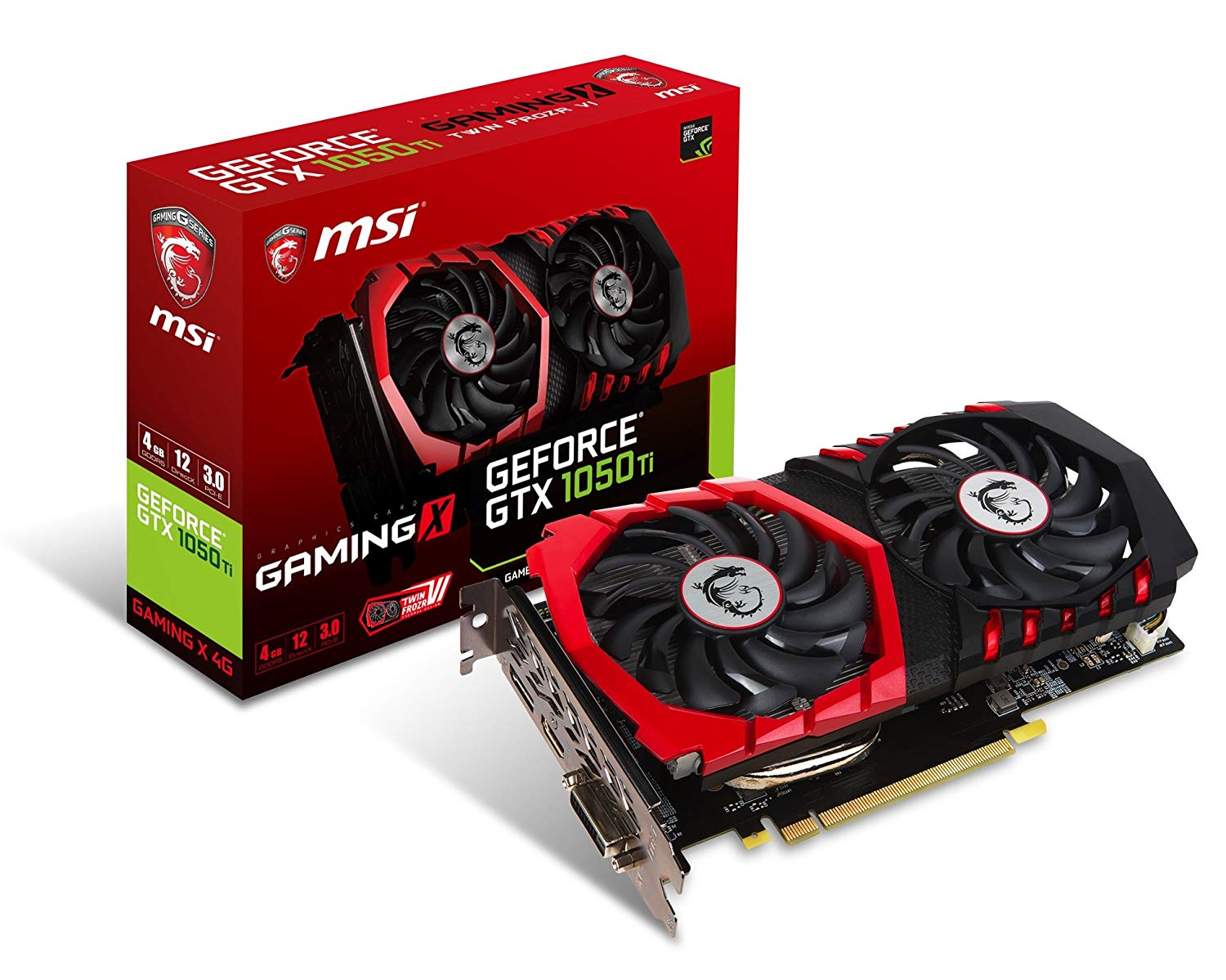 One of the well-known brands in the PC component industry is MSI, and this manufacturer also produces high-quality parts for gamers. While some of their products are very expensive, there are also quite affordable budget variants such as the MSI Gaming GeForce GTX 1050 Ti 4GB.
As you can see, this one has 4GB of memory, a DDR5 type. Also, there are two fans for better cooling. However, despite these two cooling units, the graphics card is fairly quiet. As for performance, we believe that you will be able to run your favorite games in high settings. You can order it on Amazon for about 20000 Rupees.
2. Asus Expedition GeForce GTX 1050TI 4GB GDDR5 OC Edition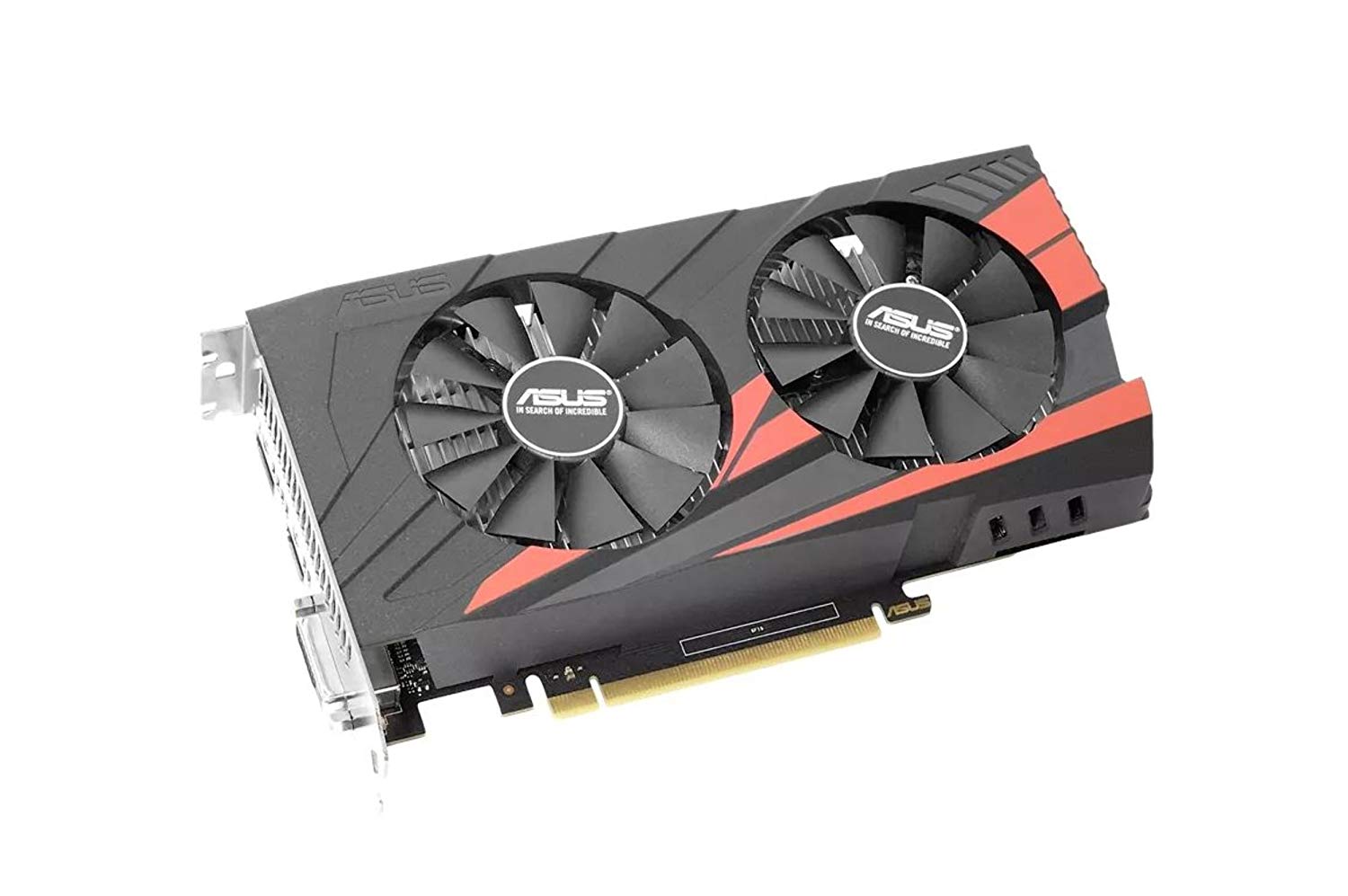 Beside MSI, Asus is another brand that has taken the growth of the gaming industry seriously and has several sub-brands (e.g. ROG) dedicated solely to gamers. However, although the Expedition GeForce GTX 1050TI doesn't belong to the ROG family, this graphics card is of high-quality and will provide smooth operation on your PC, whether you work in gaming or some design software.
This one has 4GB of GDDR5 memory which is quite enough. We should also mention that according to benchmarks, the Expedition GeForce GTX 1050TI is one of the best components of this type currently, under Rs 20000. Like the previous product, this one has two fans for efficient cooling. The current price on Amazon is about 15000 Indian Rupees.
3. Gigabyte GeForce GTX 1050Ti G1 Gaming 4GB Graphic Card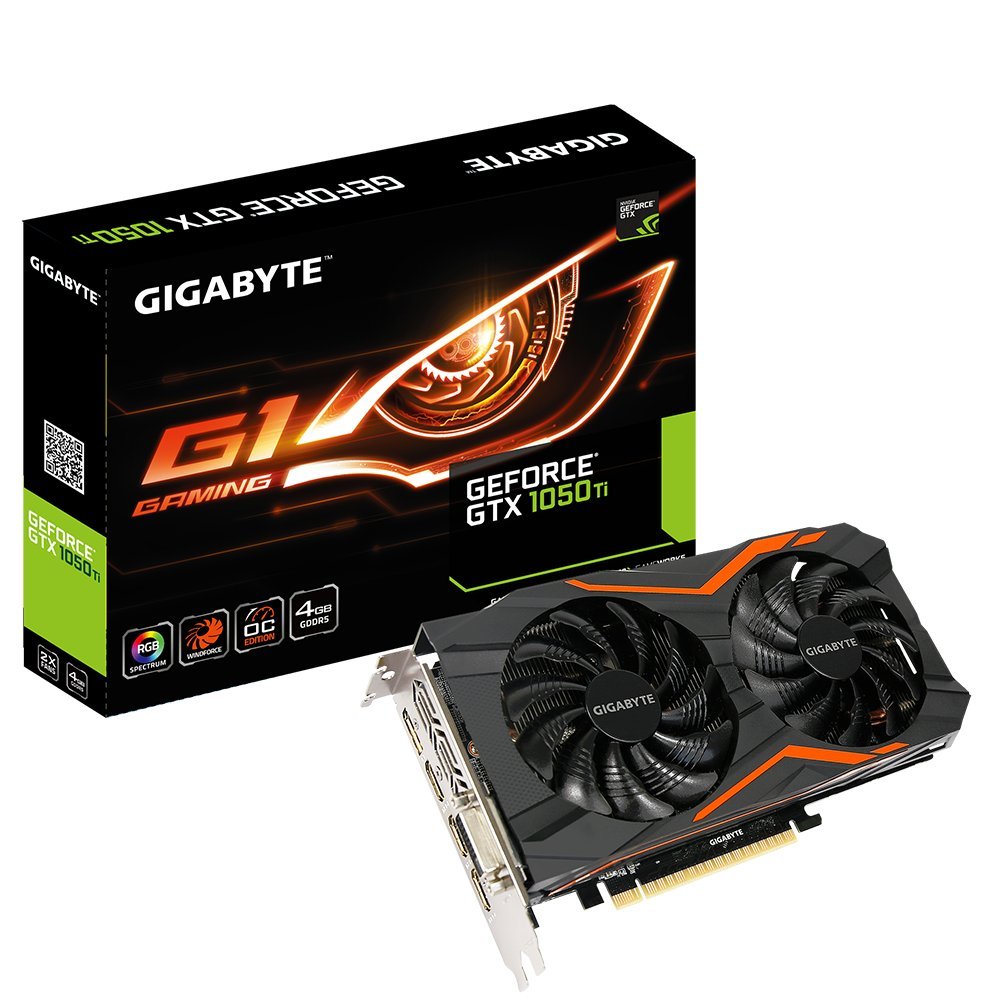 Another graphics card with 4GB DDR5 memory is the Gigabyte GeForce GTX 1050Ti G1. This component comes with NVIDIA graphics chip and has a Boost Clock of 1506 MHz.
Also, there is the NVIDIA Pascal architecture, which guarantees great performance in any software. If you are particularly interested in gaming performance, this one will be able to easily run most modern video games at 60 FPS. We have to add that it supports DirectX 12. As far as pricing is concerned, it is available on Amazon for about 19500 Indian Rupees.
4. Asus GeForce GTX1050Ti – 4GB DDR5 Cerberus OC Edition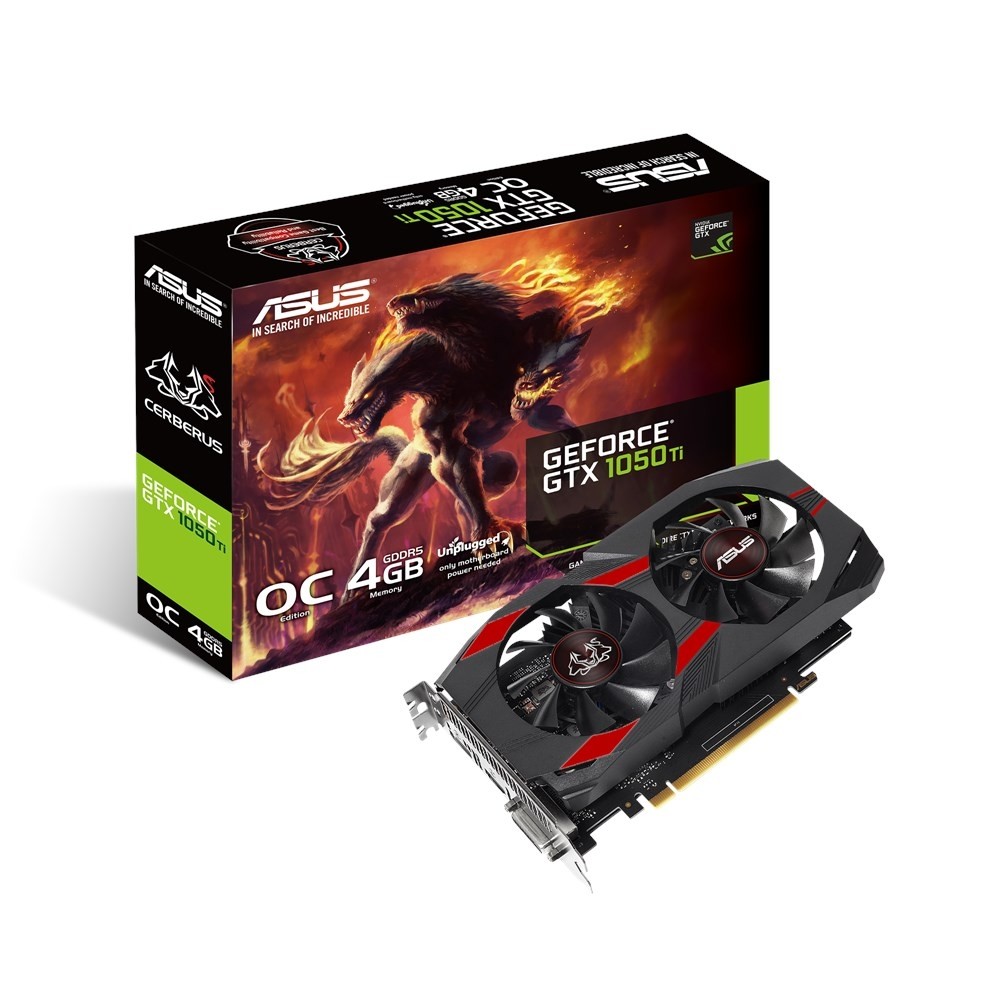 Another great graphic card which is clocked at the 1455 MHz. It is called OC Edition because it is the OverClocked edition, which means that it has better performance and more power consumption. It is a 4 GB DDR 5 Graphics Card and it can handle many games, both the classic ones and the newer ones. The price of this one is under 20000 Rupees.
5. Zotac GeForce GTX 1050 Ti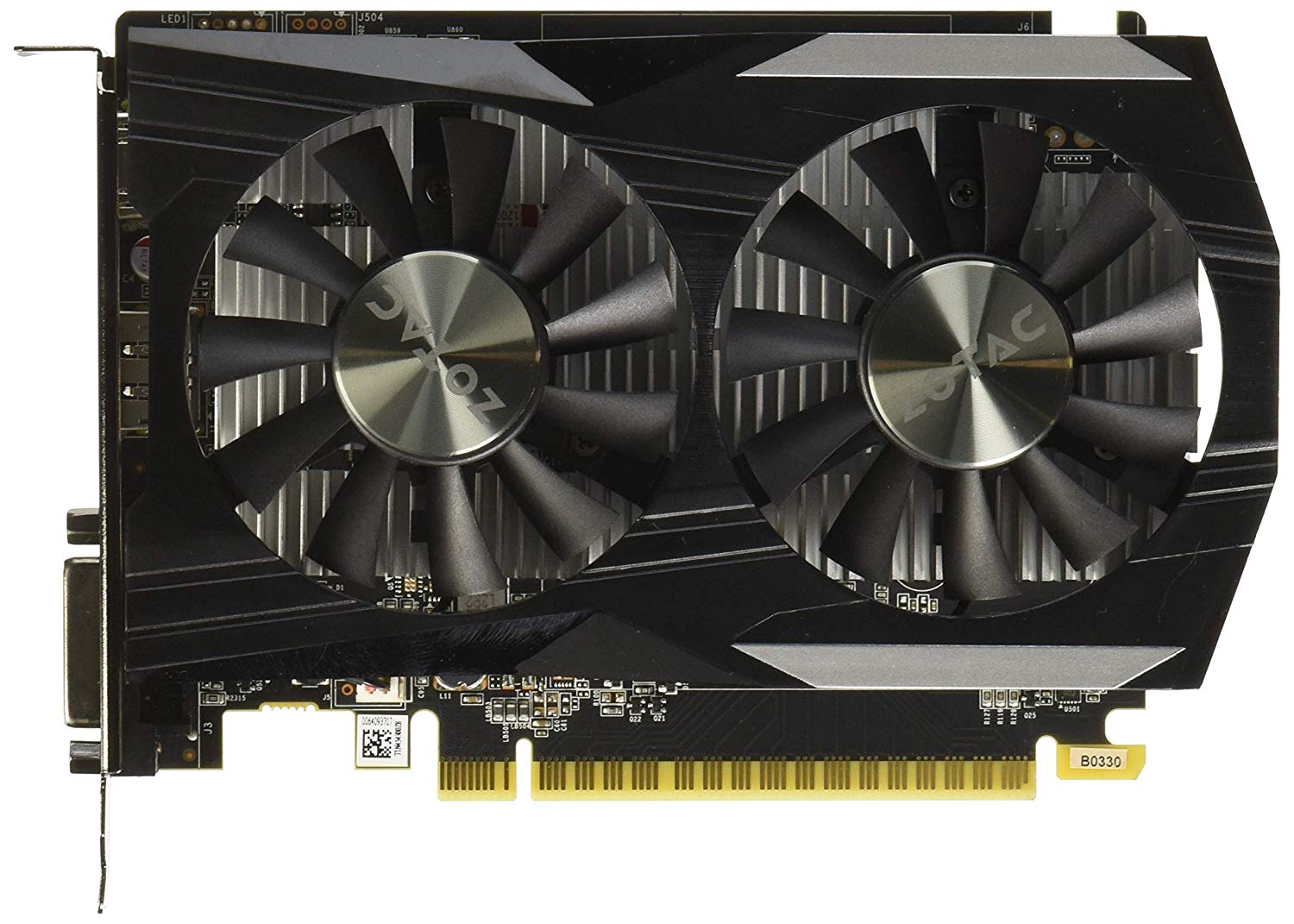 You can choose the configurations of this card, you can choose from the 1050 Mini 2GB, 1050 Ti Mini 4GB, and the 1050 Ti OC Edition 4GB. This card is a very good choice, but the only downside to it is that it doesn't support VR. So if you plan on playing a lot of VR games, skip this one. But if VR isn't something for you, then you should try this card because you can play all the newest games that are available on the market today. It comes with 4GB GDDR5 memory, with 128-bit bandwidth. It also comes with a triple display option that includes DisplayPort 1.4, HDMI, and DL-DVI.
6. ASUS Computer INTEL PH-GTX 1050 Ti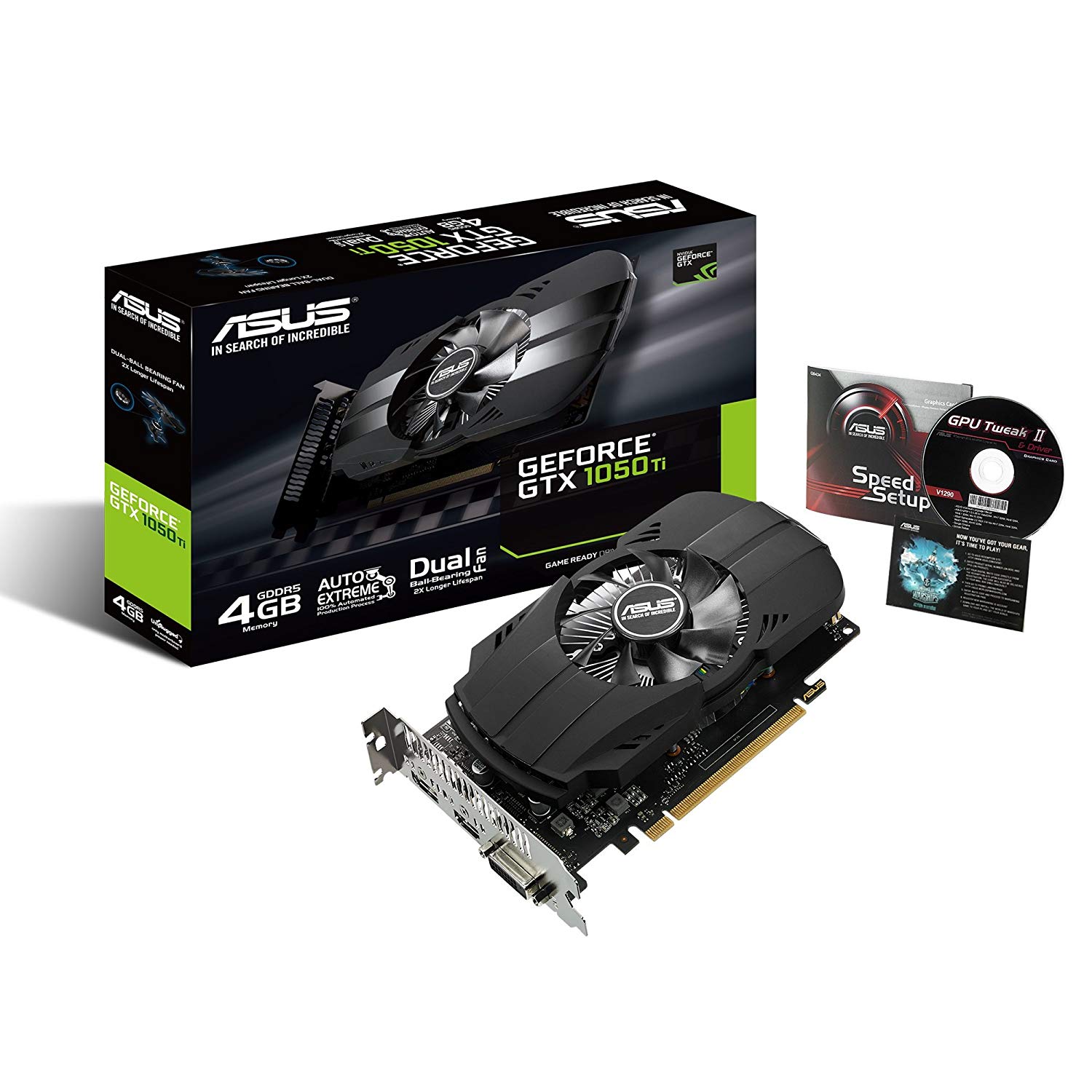 This card is one of the cheapest ones, but that doesn't matter, because it's a very powerful card. It has a memory capacity of 4GB, so you can play a lot of popular and new games. It has three display port options DVI-D, HDMI 2.0, and DisplayPort 1.4. It has the dual ball bearing fans and they reduce spinning friction twice, which results in increasing the lifespan and enhancing the cooling performance.
7. MSI Geforce GTX 1060 3GB GDDR5 OC Gaming Graphic Card
This card is based on the NVIDIA Geforce GTX 1060 3GB GPU technology with the NVIDIA chipset. It is powered by the NVIDIA Pascal architecture. With it, you can play games on Ultra and High settings with more than 60 FPS. It has a dual-fan design which will keep your card cool and quiet. With it, you will get 1154 CUDA cores, a Base clock rate of 1759MHz, a Boost clock rate 1544MHz, a Memory clock speed of 8008MHz, and a 192-bit memory bus with Gaming Ram of 3GB DDR5. You will be able to play your favorite games smoothly without the screen tear and display shutter.
8. ZOTAC GeForce GTX 1060 3GB GDDR5 Gaming Graphic Card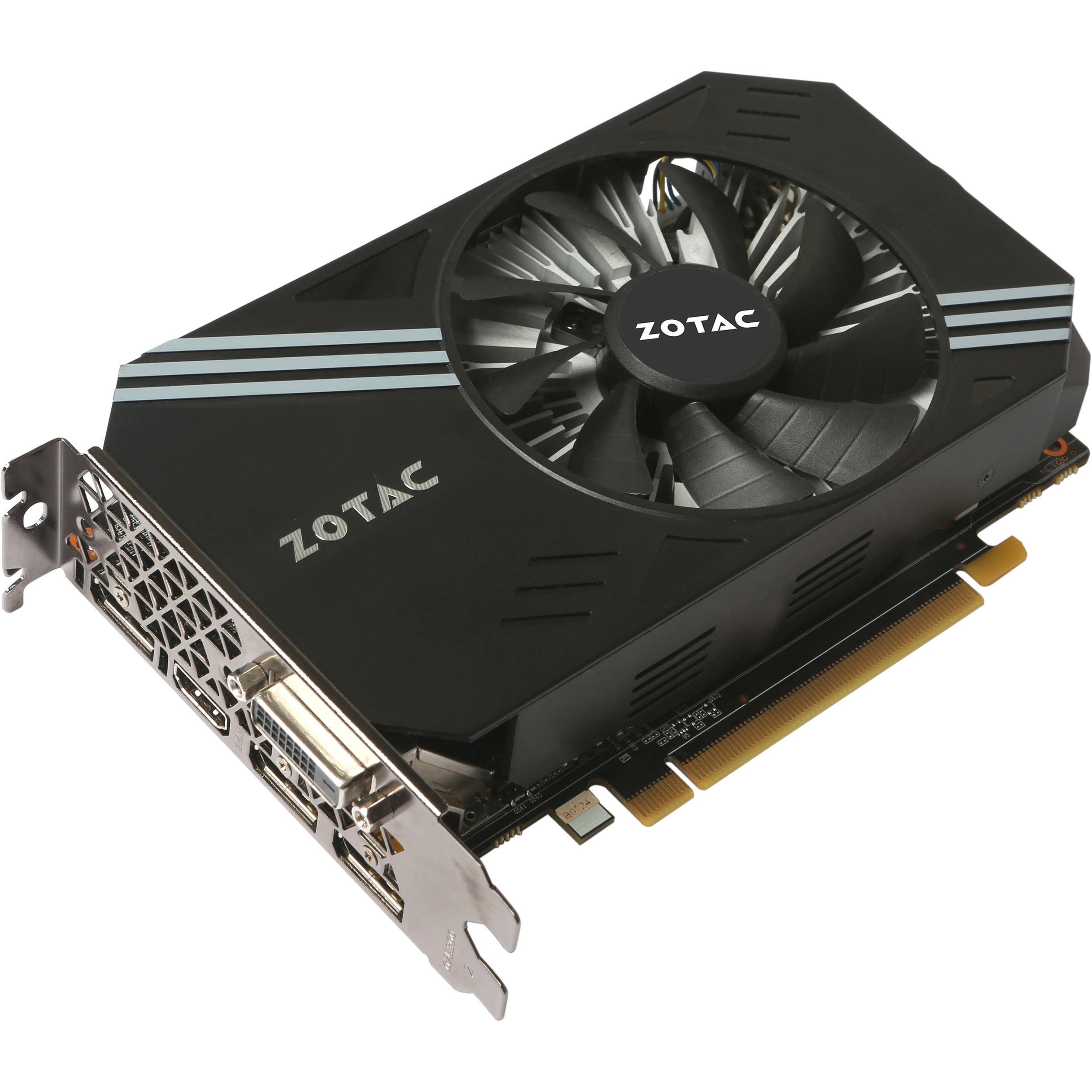 This card is also powered by NVIDIA Pascal architecture, and with it, you can also play games on Ultra and High settings with 60 FPS. One thing that is different from the previous card is that it is a little bit noisy because it only has one cooling fan. This card features 1152 CUDA cores, a base clock rate of 1708MHz, a Boost clock rate 1506MHz, a Memory clock speed 8008MHz, and a 192-bit memory bus with Gaming Ram of 3GB DDR5. The smooth gaming experience is guaranteed with NVIDIA G-Sync feature, without screen tear and display shutter.