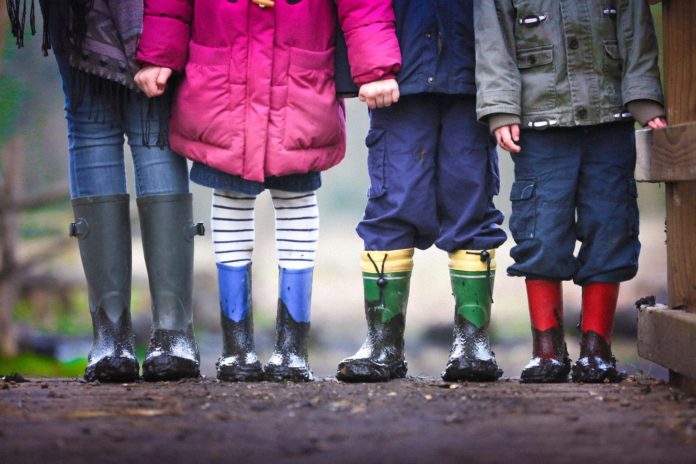 VTech Kidizoom Smartwatch DX is a smartwatch for children that is ideal for young photographers, has a small amount of internal memory and offers a variety of entertainment options, providing small users with multifunctional technologies.
Appearance and specifications
The watch comes in several colors: pink, blue, white, green and purple. The device has a bright 1.4-inch color touch screen, which includes more than 50 dial designs and the ability to choose between 3D digital and analog displays.
Adjusting the time will not cause problems for children since the touch screen allows you to change data by scrolling your finger across the display to easily change the month, year, day, hours and minutes. Thanks to this, children will learn to read time both by arrows and by numbers. The silicone strap in the watch is adjustable for a comfortable fit on the wrist between 137 mm to 197 mm.
On the durable watch case, there is a USB port with a tight plug, which indicates the protection of the device from water splashes and sweat (not suitable for swimming in the pool or sea, as well as for the shower). Nearby is a small camera shutter button. On the other side of the case, there is a Home button that allows you to return to the main screen or the previous menu. Holding this button turns off the display, and to turn it on, you need to press it again.
Features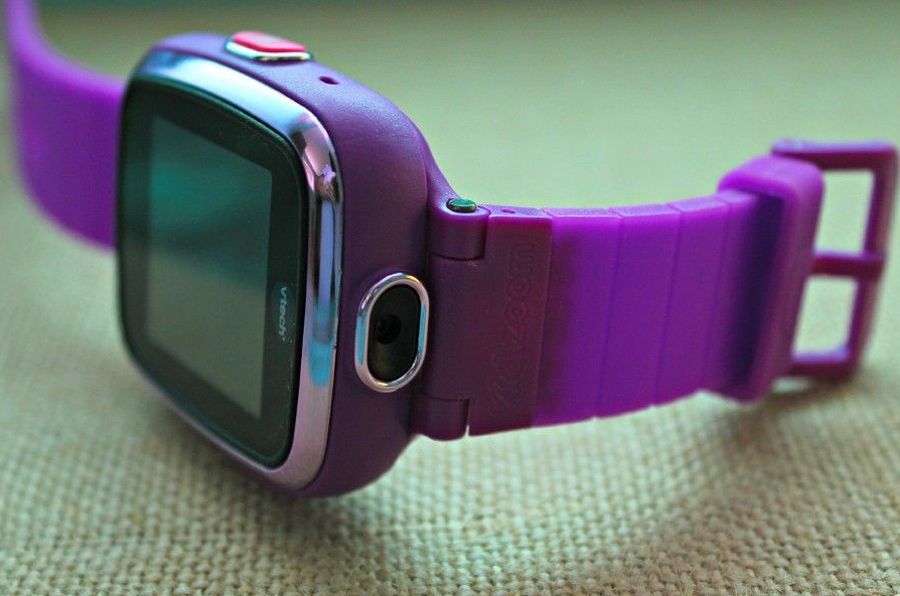 After reading a lot of stuff on the internet we would say and totally agree that VTech Kidizoom is not just a watch and not just a toy. This is a multi-purpose portable device designed for children aged 4 to 9 years, with the ability to take photos and videos on the go. A lot of various effects, frames, and filters allow you to play out children's imagination and develop their creative abilities.
In addition to an alarm clock, timer, and stopwatch, children can use a calendar and calculator to help them with easy calculations of addition, subtraction, multiplication, and division.
Built-in memory
VTech Kidizoom Smartwatch DX has a built-in 128 MB memory that can be used to store up to 800 photos and six one-minute video clips. Also, the child can upload their photos and movies to a computer, and then share them with their friends on social networks.
Special effects camera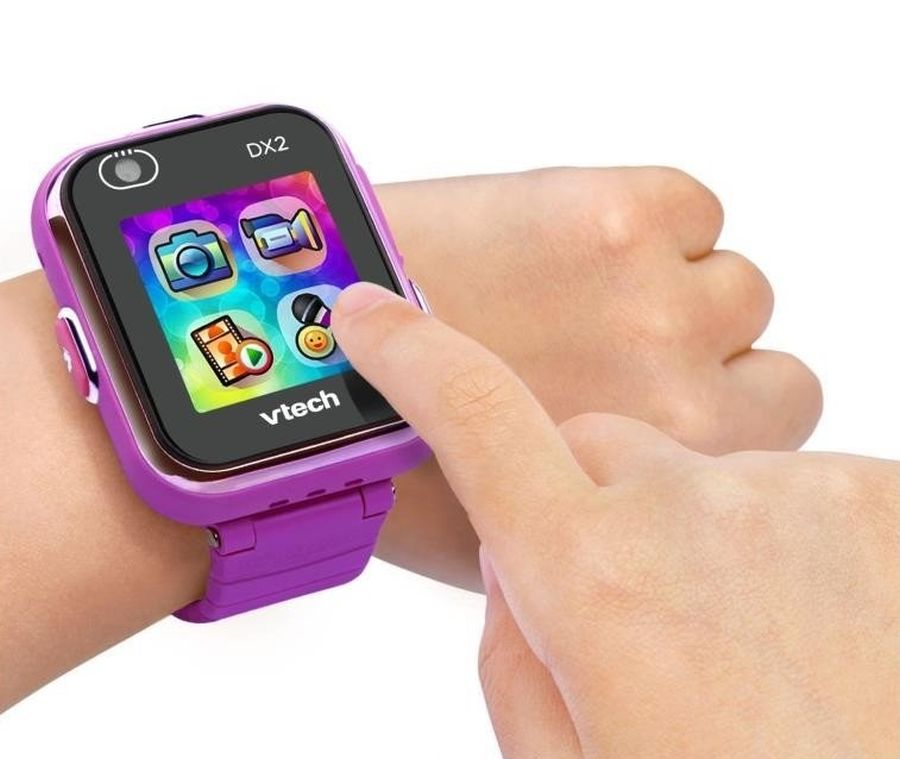 The watch does not have the functionality of a locator or phone but is mainly intended for shooting photos and videos, offering its own 0.3-megapixel camera. Having a watch that can capture important moments with ease, children can use them on excursions or on trips to later bring back memories from different places and events.
Despite the fact that JPEG photos are 640×480, and AVI video can only be shot with a resolution of 320×320, for small owners of VTech Kidizoom smartwatches this is enough to master the skills of working with image and video. The device offers fun photo effects to develop the creativity of a young user, making it possible to use filters and create custom frames for saved photos.
Voice recorder
The recorder is a fun addition, especially when it is used to change your own voice thanks to five voice effects. This, perhaps, will give an impetus to begin a directorial or camera career from a very young age.
Battery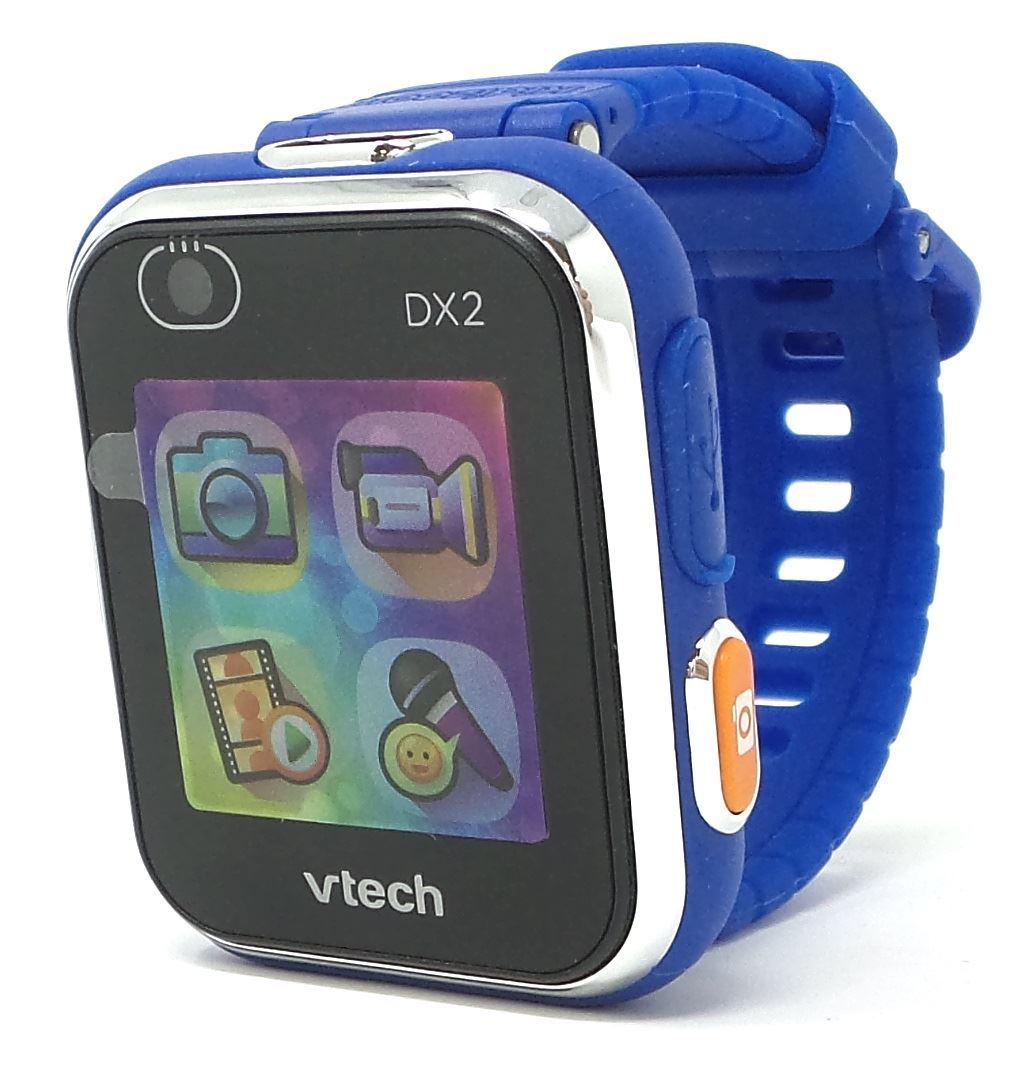 As with all electronic devices, the battery life of these smartwatches depends on the intensity of their use. Games and the use of a voice recorder, for example, are more demanding on the battery than photo and video shooting.
If the VTech Kidizoom DX is operated only as a watch, the charge will last up to 2 weeks (given that the display will be turned off when unnecessary). During standard use of the watch, the battery life reaches up to 2-3 days. However, for obvious reasons, you can discharge the device in one day.
What is missing
Given that the VTech Kidizoom Smartwatch DX can upload or transfer photos and videos to a computer via a USB cable, it would be better if the watch had the ability to connect to other mobile devices for fast transfer. There is also no Internet connection, which is another feature that most people consider when choosing gadgets.
Since this watch is a children's watch, it would not hurt to include a GPS tracker in them, as, for example, in the Smart Baby Watch Q50, or the phone function, so that the child can contact his parents at any time.
In general, these smartwatches for kids stand out in the market of electronic toys, such as tablets and robots. By the way, if you are looking for more gadgets like this, try an article by findthedecision.com, this is a trusted resource with a lot of kids smartwatches available. Their intuitive interface allows children to get carried away for a long time, developing their imagination, talent, and desire for learning. We look forward to your comments and feedback on the VTech Kidizoom Smartwatch DX.