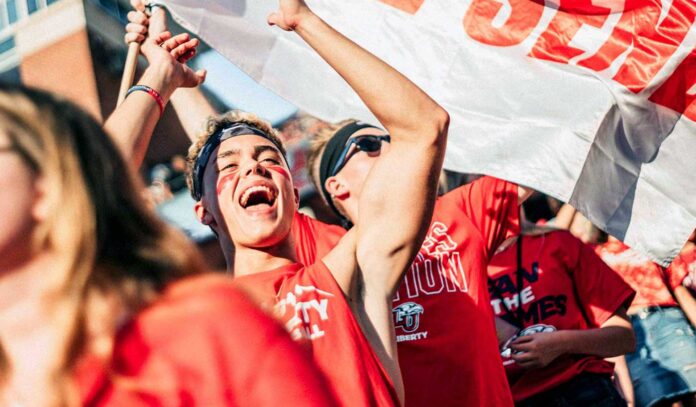 The world of sports is a competitive one in which fans play a major role. Teams spend millions of dollars to ensure that they can attract and maintain a large fan base, but there are some things that the team can do to enhance their outreach efforts.
To commit to a team, fans need to feel like they are part of the team's success. This blog discusses the five pillars for fostering fan engagement.
Fan engagement is a measure of your relationship with your fans that reflects how much they like the way you are connecting with them. It simply means it's YOU they're listening to most, or they are interested in what you have to say.
Without engagement, your fans might as well be spectators. And that's why the most successful sports teams don't leave fan engagement to chance. They recognize that engaging them is key to building a winning organization.
The more you can make it easy for them to connect with you and share their passion for your team, the more likely they are to stick with you.
Five pillars for fostering fan engagement in Sports
1. Fan persona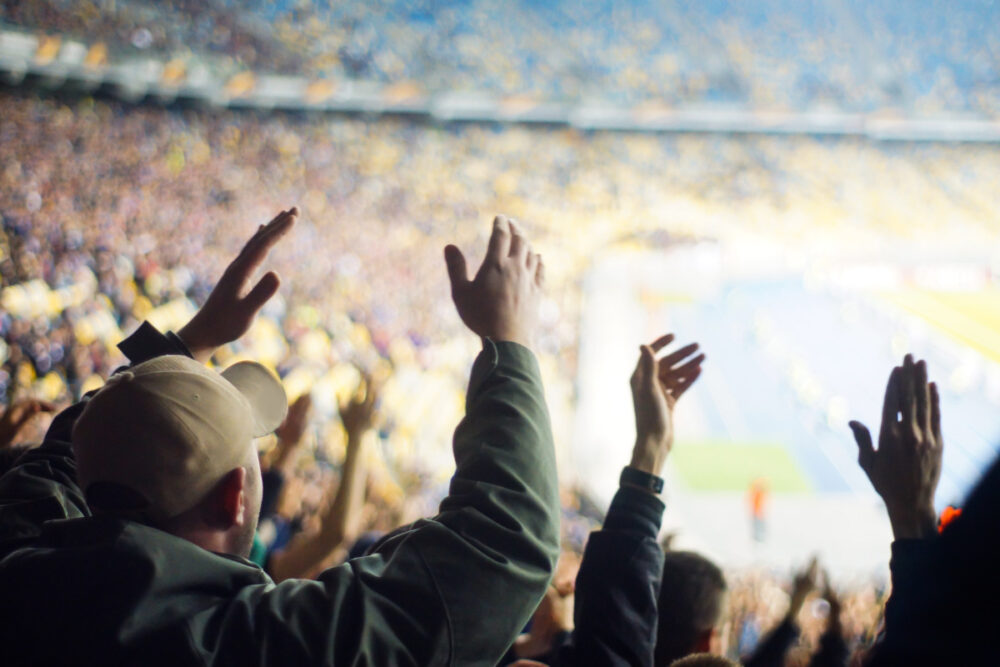 "Persona" – A representation of a type of user or customer
When developing marketing plans, organizations need to consider the different types of people that make up their customer base.
It is especially important to consider the different types of fans that make up the audience in the sports world.
Some people are deeply involved in the sport and may only follow a few games throughout the season. For example, a fanatic football fan will follow the sport all year round, know the players' stats and likely have a favorite team. They are also likely to attend games and purchase merchandise.
On the other end of the spectrum, a casual fan will follow their favorite team and know who the big players are and what they do on the field, but they may not follow their stats and other players. Fan persona allows teams to identify the fans that make up their market and speak to them more effectively.
So, who is your ideal fan?  A fan engagement plan or strategy should answer three questions:
Who are you trying to reach?
What do you want to say?
How do you want to reach this audience?
It's easy to think about those three questions in a vacuum, but it's much easier if you understand your audience first. Knowing what type of fan you're trying to reach allows you to focus on the right content at the right time and ensure that your message is targeted at the right people.
It's important to remember that teams are not in the business of delivering content but rather in the business of delivering experiences. And the best way to create an experience is first to understand your audience and then to use that information as a guide to creating the perfect experience for them. Only then can sports teams truly think about engaging fans effectively. For detailed information on Fan engagement check this blog.
2. Create relevant and fun experiences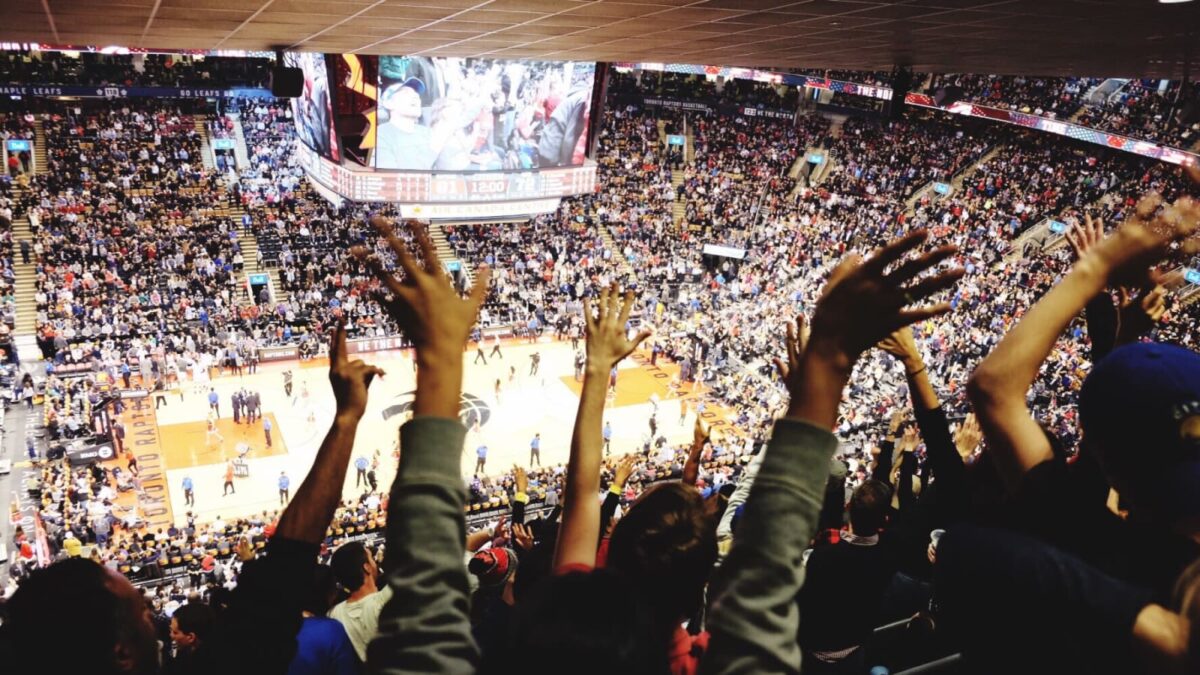 The fan experience is everything that happens before, during, and after the game. It's more than just what takes place on-field during the game. It's what the fans do before kickoff to get ready, cheering on their favorite team in the parking lot or tailgating. It's also their interactions with other fans, the team, and the stadium.
Creating a relevant experience starts with understanding what your fans want. From there, it's about creating an engaging and exciting environment. This could mean having more activities for them before and after the game or giving them more opportunities to interact with the team. It also means making sure that the experience is easy to access and that the information is easy to find.
Some strategies that can help you up your in-stadium experience:
Accurate and up-to-date information
Accurate and up-to-date information is key for keeping fans in the loop. Information can be passed through social media, the team mobile app, website, and other forms of communication. Teams should make sure that they provide clear and concise information to their fans.
Use Technologies to enhance fans' experience
Technology can be used to enhance the fan experience in several ways. For example, teams can use technology to help fans get tickets, locate their seat, or set up food and beverage deliveries. They can even use fan-facing technology such as apps, digital messaging boards, and concession screens to provide information and unique content. The possibilities are endless, and there's no better time than now to get started.
Make it social
Social media has become an important part of the fan experience. Fans expect their favorite teams to provide an engaging social media conversation more than ever. This expectation is especially true for Gen Y and Z, who want to interact and engage with the team and other fans on social media.
The good news is that more and more sports teams are developing a strong social media presence. The key is to make sure that the social media platforms create a conversation, not just to broadcast information. They want to feel like they are a part of the team, and social media provides the perfect opportunity for this.
3. Be accessible and authentic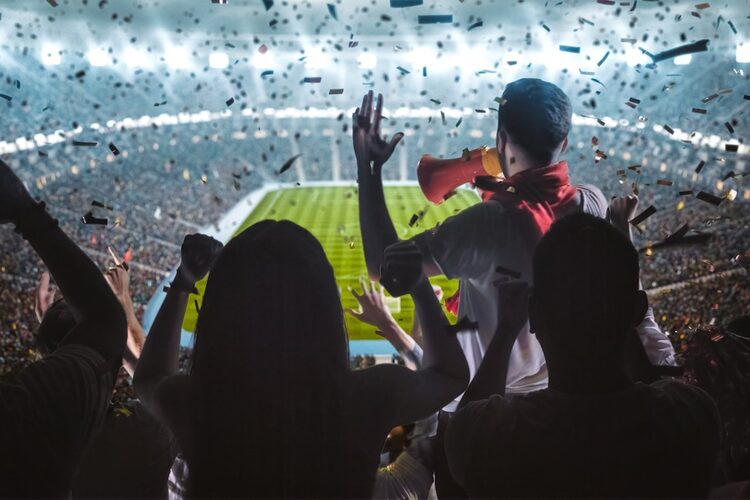 One of the biggest limitations of sports teams is that they are not always accessible to fans. This is especially true for players, who are often inaccessible to the public. Teams need to find better ways to be accessible to their fans.
At the same time, teams need to be authentic and genuine in their interactions with fans. We have all seen examples of teams that try to fake it. In time, these efforts always fail.
There are a number of ways to go about this:
One-on-one interactions
One-on-one interactions are essential for fan engagement that not enough teams take advantage of. For example, by inviting them to come onto the field or court, they can get a firsthand look at what goes into a team's success, fostering a sense of fan appreciation and inspiring them to engage with the team more often.
Continuous two-way conversations
It can take different forms such as fan forums, live chat sessions, social media, and e-mails. These conversations should be two-way in nature, so they feel like they are a part of the team and not just being talked to. Additionally, sports franchises should consider fans' feedback to improve future interactions.
Inspire your fans with compelling stories
Teams can also use stories to inspire their fans. These could be stories about the players, the team, or the fans themselves. Stories are a great way to connect with fans and show them that they are a part of something larger.
Make it personal
One of the best ways to make the fan experience more personal is to use first names. It can be done on social media, at the game or in other communications with fans.
When fans are called by their name, they feel more personal and relevant, especially from an authority figure such as the team itself.
4. Encourage participation and sharing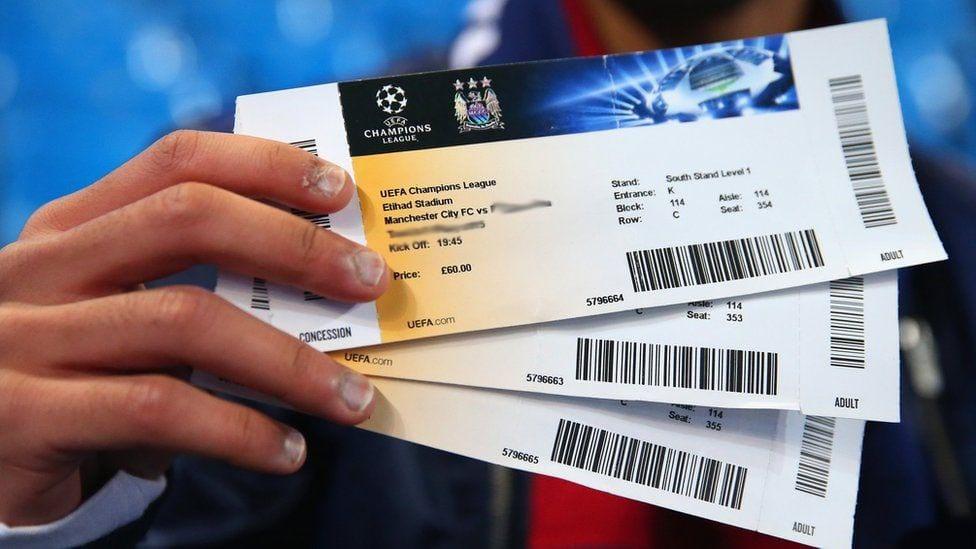 They love to share their experiences with others. It could be through pictures, videos, tweets, or posts. Teams can encourage this type of participation by:
Offering exclusive giveaways and merchandise that can only be won or attained through social media. It will encourage fans to share the team's content with their networks.
Using hashtags to track conversations across social media platforms and encourage participation.
Encouraging fans to create their content about the team, using team-approved hashtags, of course.
Empowerment – Giving back to the fans
One of the best ways to show fans that they are appreciated is by giving back to them. It could be in the form of exclusive team content, opportunities to participate in the team's decision-making, or other ways that will give back to fans, thus creating a sense of ownership within them, leading to stronger fan engagement.
It should also include team-sanctioned discounts or deals at local businesses on and off the field/court, which will give fans an added incentive to attend, share and engage with the team.
Create a sense of community
Sports teams are a part of the communities they represent. And fans feel the same way. By inviting them to participate in charity events and local community activities, teams can help to create a sense of community.
It helps the team connect with their fans, but it also helps make the community a better place. After all, what is sports if it doesn't give back to the community?
Ticket offers
Teams can offer discounted tickets or better seats for people who have been loyal fans. It will show the team's appreciation for their fan base, and it will encourage others to become more engaged as well.
5. Amplify and measure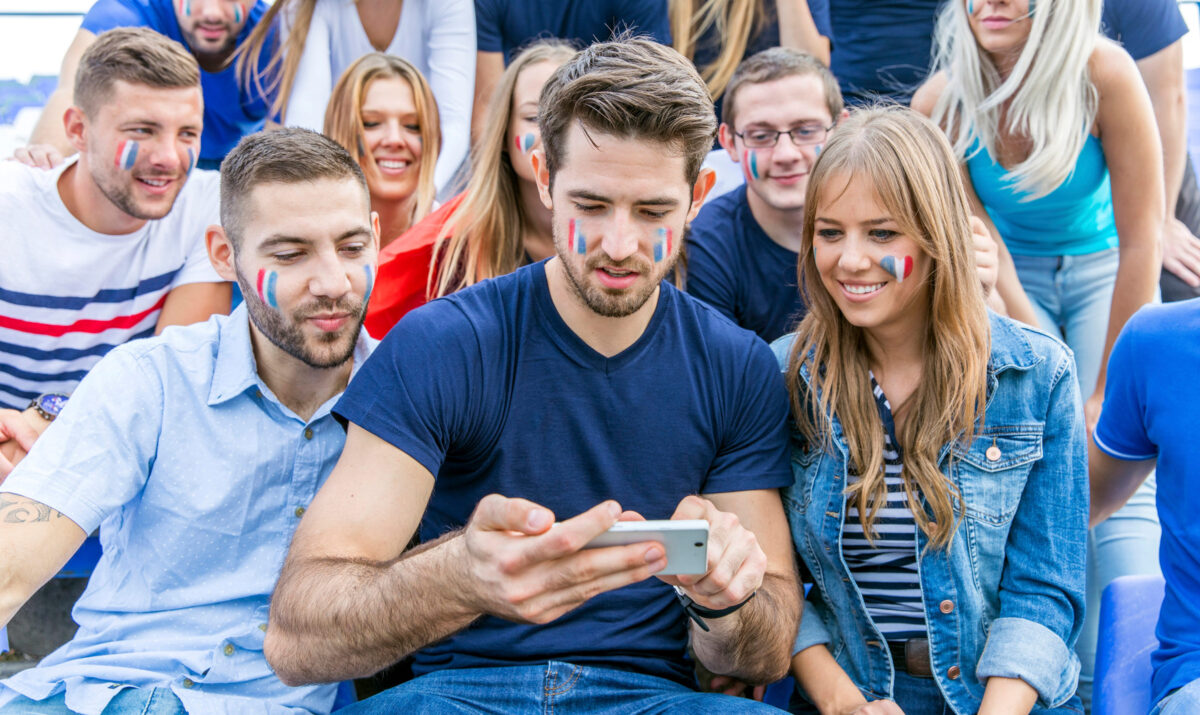 As with other investment areas, it's important to track and measure the results of fan engagement initiatives. It will help teams understand what is working and what isn't so that they can make necessary adjustments.
What works for one team might not work for another. As such, it's important for teams to constantly experiment with different tactics and see which ones resonate with their fans.
You can only be confident you're on the right track when you put your strategy into practice and see what works best for your particular audience. So, monitor, track, measure, and adjust as needed.
Take action
There are no hard-and-fast rules for fan engagement, but the five pillars listed above should give you a good place to start. Keep in mind that the most important thing is to be responsive and to take action based on the feedback you receive from your fans.