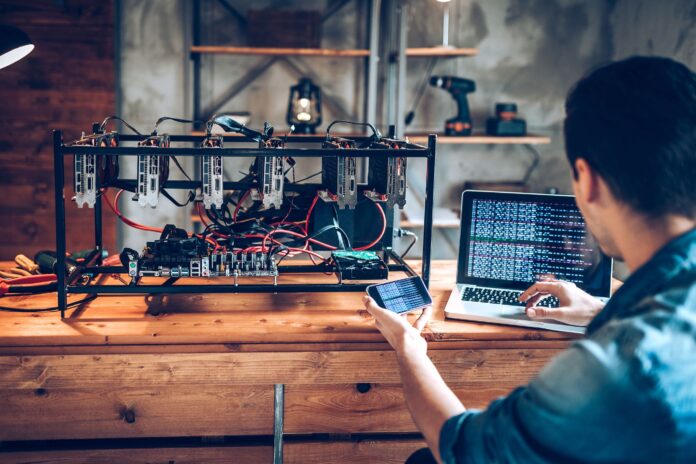 Well, there are no many things to say about Bitcoin that you already don't know. It is no longer a taboo subject among people. After many years, BTC and other digital currencies have become one of the most attractive investment options. That is the reason why you will see a bunch of people trying to understand how the entire cryptosystem function.
We need to say one essential thing here. You can't control the price of Bitcoin at all. However, something you can control is the way how you invest and trade the most popular digital currency in the world. If you count luck will be on your side, then starting this type of journey is unnecessary. You will only face some major losses. That even counts when the price of BTC is drastically improving.
Anyway, improving your knowledge and experience is the best way to do that. You can, for instance, read e-books, blogs, check out vlogs of some successful investors, etc. Despite that, different crypto apps can also provide you with some useful insights and alerts that can improve your performances. If that seems like a legit way to improve your financial stability, you can visit this site. There you will see how technology can be quite beneficial for investors of all types.
Yet, is investing and trading the only way to make a profit? If you are a beginner, probably not! More and more people are deciding on mining. It is a complex job that requires a high level of skills and knowledge. You primarily need to determine how exactly you plan to mine Bitcoin. Two options are the most popular ones – mining on Mac and PC. To make the right decision, you should know all the differences between these two mining methods. That is something we will analyze in this article. You would get surprised when hearing some pieces of information. Let's start!
Mining Bitcoin on Mac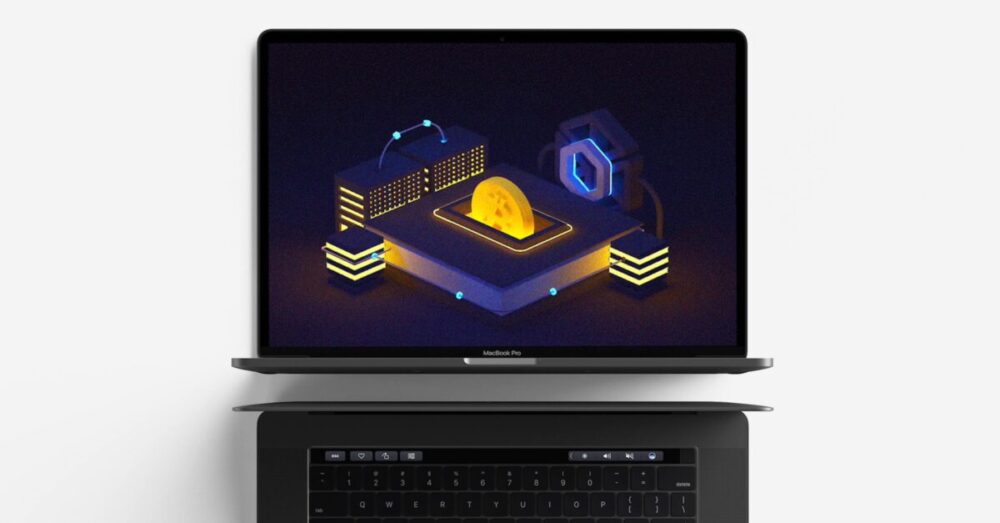 In theory, you will manage to mine Bitcoin on Mac. However, you will need to accept that doing that is not quite profitable. Without any doubt, Mac is a powerful device that can literally run 99% of the apps that exist. Yet, you need to understand the electricity bills are going to be too high. Because of that, there is a big chance you will spend more money on electricity than you could earn on mining.
That is the reason why you should look for alternatives. There are many altcoins there that are still not competitive. Despite that, they do not require too strong graphic cards, and the electricity bills are not going to be high compared to ones you will have with Mac. You can mine, for instance, litecoin, monero, ethereum, etc. All these coins have the potential to grow in the future. Of course, you will have to get familiar with the system that they are using before starting the journey.
Still, everything we just said counts only for the beginners. Professional miners will manage to make a profit. However, gaining the necessary experience requires time, hard work, and patience. If you don't invest these three things in your mining career, success will never be too close.
Mining Bitcoin on PC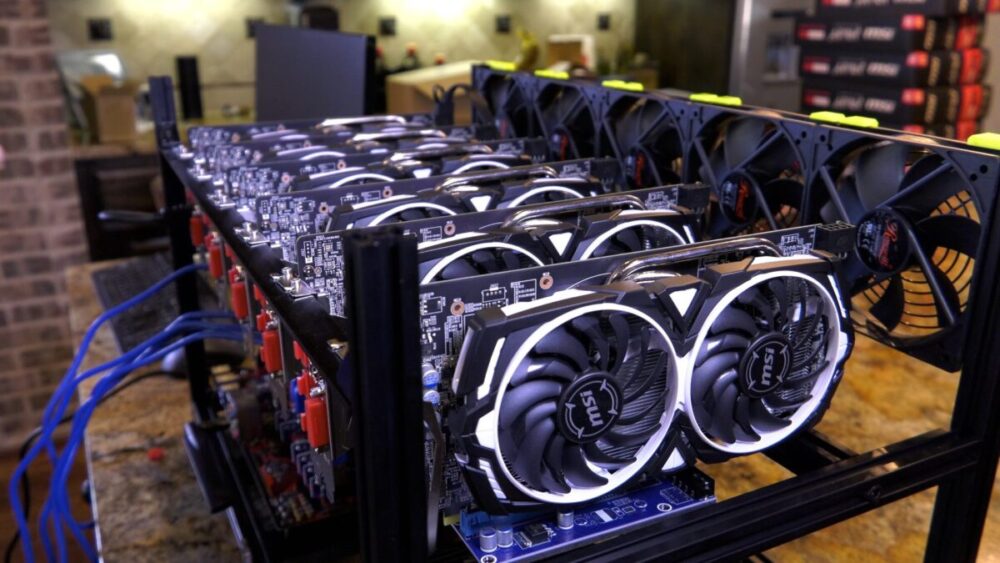 As previously mentioned, mining Bitcoin on Mac is possible, even when the electricity bills are high. However, things with private computers are different. Believe it or not, mining Bitcoin on PC is no longer possible. Most computers simply do not have the necessary features that will support Bitcoin mining.
Of course, in one moment, doing something like this was possible. However, the improvement of so-called ASIC (Application Specific Integrated Circuit) hardware made things a lot more difficult. There are 0% chances that you could make even a small profit because the electricity bills would be too high.
You should look for those alternatives that don't require building a massive mining rig. That is the reason why, once again, you should look for alternatives. We would like to highlight a couple of them that you can use. Mining them may not be as profitable as mining Bitcoin, but it will definitely help you get some experience and learn how it looks.
Ethereum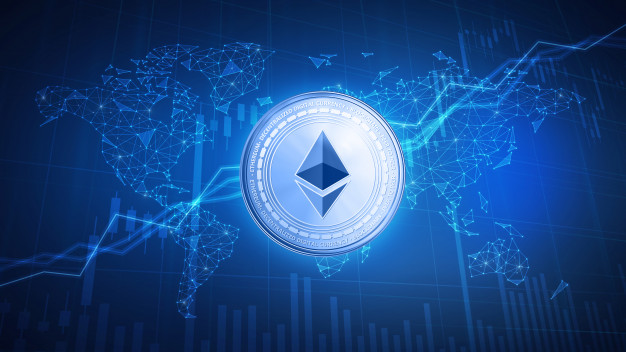 More precisely Ether! It is the biggest and most popular cryptocurrency after Bitcoin. You can mine it from your PC, but you need to be sure it has a strong enough GPU. That will allow you to make a decent profit. Another thing you should do to make everything more profitable is to join a mining pool.
The process of mining is actually quite simple. You just need to get the blockchain from the official website. In that way, you will set up a wallet that meets your requirements and expectations. After you do that, you will have to change a couple of settings on your node. However, this move will be done with a couple of clicks, and everything will be clear to you.
When you make a profit, you just need to exchange your coins for real money. For something like that, you will have to use exchanges such as Bitfinex, BTSE, and Binance.
Ravencoin
Many beginners have probably never heard about this digital currency. The good news is that algorithm that Ravecoin uses (KAWPOW) is suitable with ASIC you are using. That is the reason why you can mind it by using a consume grade GPU.
Monero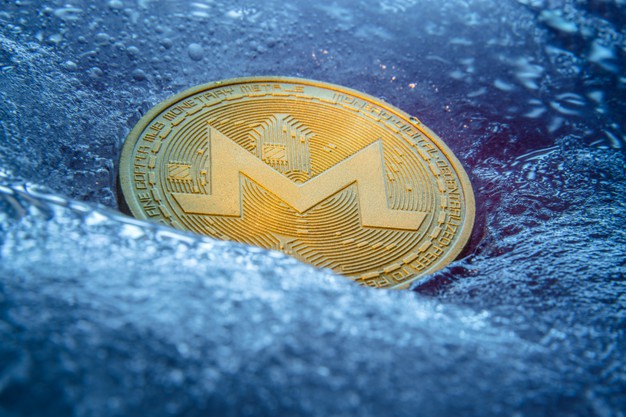 This digital currency has a platform that is specially designed for specific Monero ASICs. That is the reason why you will manage to mine it with your PC. Of course, the first thing you have to do is to download the wallet where you will store your coins later. After you do that, you will have to download the suitable software that will allow you to mine. One of them that you can potentially use is MultiMiner, but it is not the only one. Binance and Bitfinex are, once again, options that you can use to exchange your crypto-based earnings.
Final Thought
Generally, there is no big difference when we talk about the process of mining. Yet, Mac comes with a lot stronger features compared to the PC. You will manage to mine Bitcoin, but if you are a beginner, there is a big chance you won't manage to make a profit. On the other hand, mining PC with Bitcoin is impossible. Even if you upgrade it, there is also not a big chance you will manage to make a profit. Because of that, we can conclude that both options are probably better for mining some other altcoins.