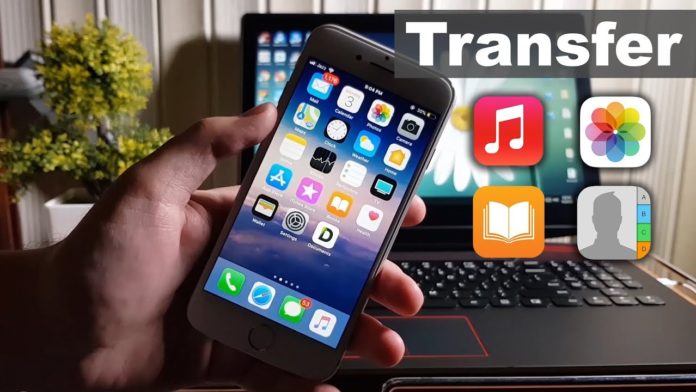 IOTransfer is a device backup and management software, specifically designed for iOS-powered devices. Hence, if you want to transfer videos, photos, documents, and contacts from iOS devices, such as iPhone and iPad, you need to learn more about this software. This free program also features video downloader you can use to download content from more than 100 websites to your device.
It automatically syncs or updates its systems and content immediately after a transfer. Hence, you can access your content right away. The software is considered to be the best iTunes alternative on the market. So, here is a detailed review of the 4th version of this professional iPhone software.
IOTransfer 4: Software Review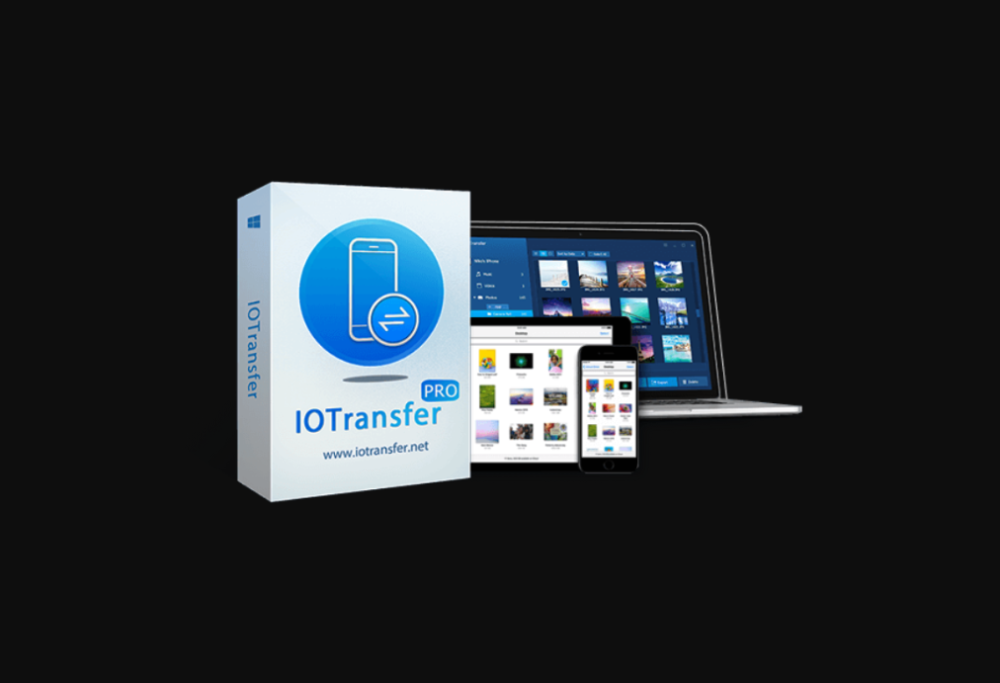 This iOS device management tool allows you to transfer, manage, download or convert your iPhone/iPad/iPod files. With only one click, you can simply and effectively manage content, including photos, contacts, music, and videos. What's more, this tool helps you import, export, and delete other content, such as Voice Memos, Apps, Podcasts, and iBooks.
IOTransfer 4 comes with a set of exceptional features. You can optimize videos and watch them offline. Users love the enhanced clean feature which frees up more space than ever. You can wirelessly transfer content between iOS device and PC on the same local network thanks to the newly developed air-trans feature.
This tool helps you eliminate your worries about unsupported video file formats. So, you can easily convert any file format and transfer them to your device. You'll love the multiple useful tools it comes with, such as Similar Photo Cleaner, GIF Maker, Instagram Photo Downloader and iCloud Photo Manager.
What sets this software aside from other iPhone managers for PC is its pricing, which is more on the affordable end. You can get the software for $26.99/year alongside a lifetime license. For lifetime subscription, be prepared to pay just $19.49 for 3 computers.
Key Features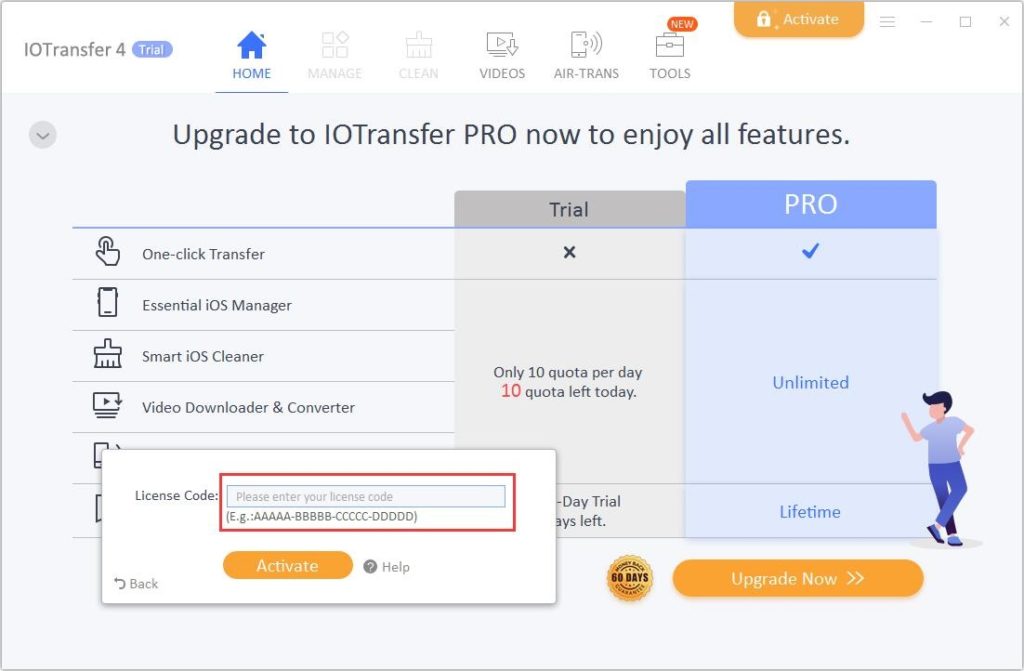 Here are several well optimized key features of IOTransfer 4 you have to know about.
One Place for Managing All Your iPhone Photos
This tool will help you easily manage all the photos on your device. It makes all photos in the albums of the iOS devices visible. Hence, you can easily and more efficiently organize them. This means that you can edit, delete, create, and view photos easily. You have an opportunity to view them in a big way, on average or as thumbnails, as well as get their data and size details.
One-Solution for Transferring Content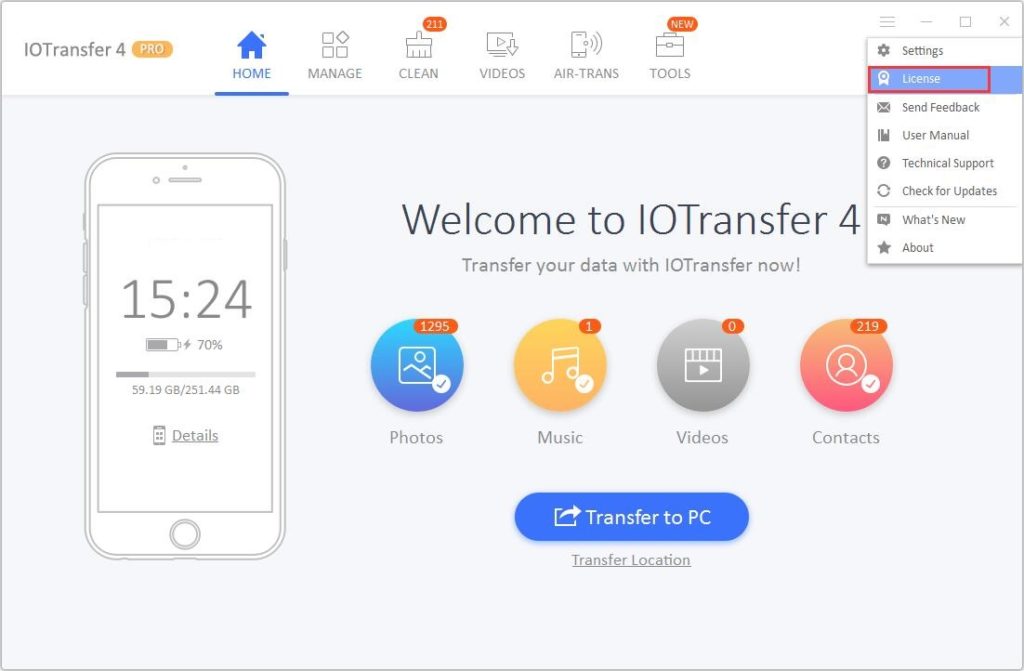 You can easily transfer data from your iOS devices to your computer and vice versa with just one click. This might sound surprising, but this transfer and management software supports all kinds of content, including music, photos, videos, books, and contacts. Thanks to the wireless transfer feature it comes with, this tool will help you easily synchronize data between your device and PC. This means that you can forget about using a USB cable ever again.
An Unblocked Video Downloader and Converter
The latest version of this software comes with an outstanding new feature. It allows you to download and convert videos from over 100 websites, including Instagram and Facebook. What makes this feature so exciting is the fact that you can now download videos from YouTube and convert them to MP3, MP4 and other formats. Thus, you can save videos you like in the format that suits your needs. You can download this YouTube video downloader directly from iotransfer.net.
Deep Cleaner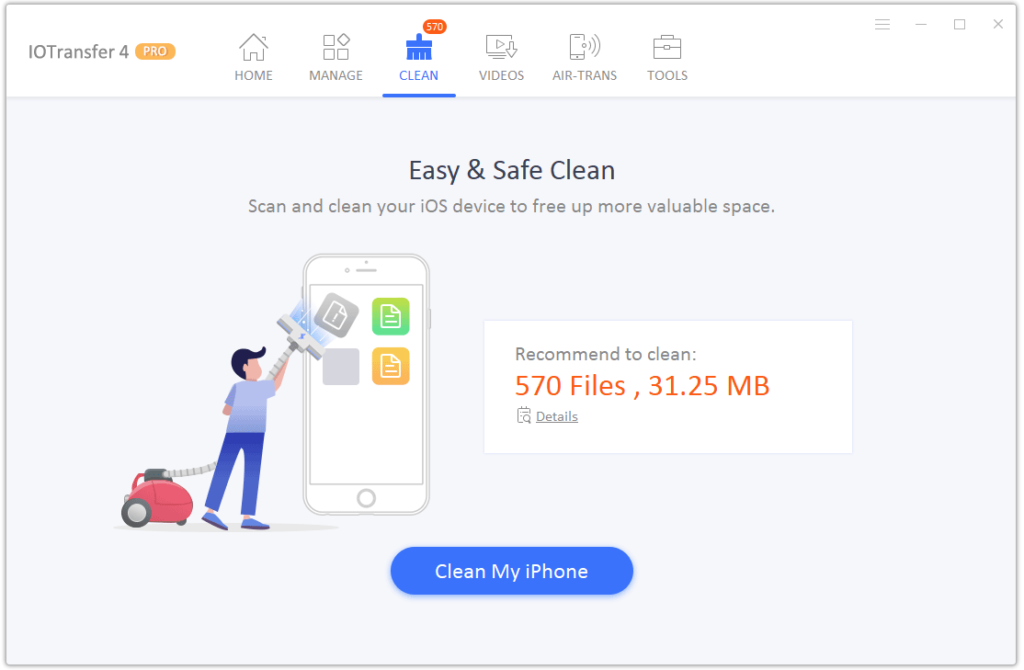 This iPhone transfer software is an exceptional cleaner for your device as it will eliminate all accumulated junk files that only cause issues to your smartphone. Hence, it easily deletes files which are usually stored on places you don't know exist. By cleaning these useless files, you can more free space than ever and the performance of your device is enhanced. Your iPhone will run like new all the time and you'll love the clear iPhone system storage.
Interface
When it comes to the interface of the latest version of this software, we have just one word: GREAT! It's one of the sleekest, cleanest and simplest interfaces you've ever seen. Thanks to the simple UI, everyone can use the software with confidence. Even newbies in this kind of programs can easily navigate through the different options. Most of the features you need are located on the home screen. The natural interface and the informative details it offers is what users especially love about this tool. It also comes in 15 different languages.
Performance
The performance of this iPhone manager is significantly enhanced than its previous versions. The speed of the file transfers is outstanding and all features work perfectly. You won't face any connection issues thanks to the newly developed wireless feature. The overall performance of this software is excellent and your iPhone will be very fast when you use this tool.
What We Didn't Like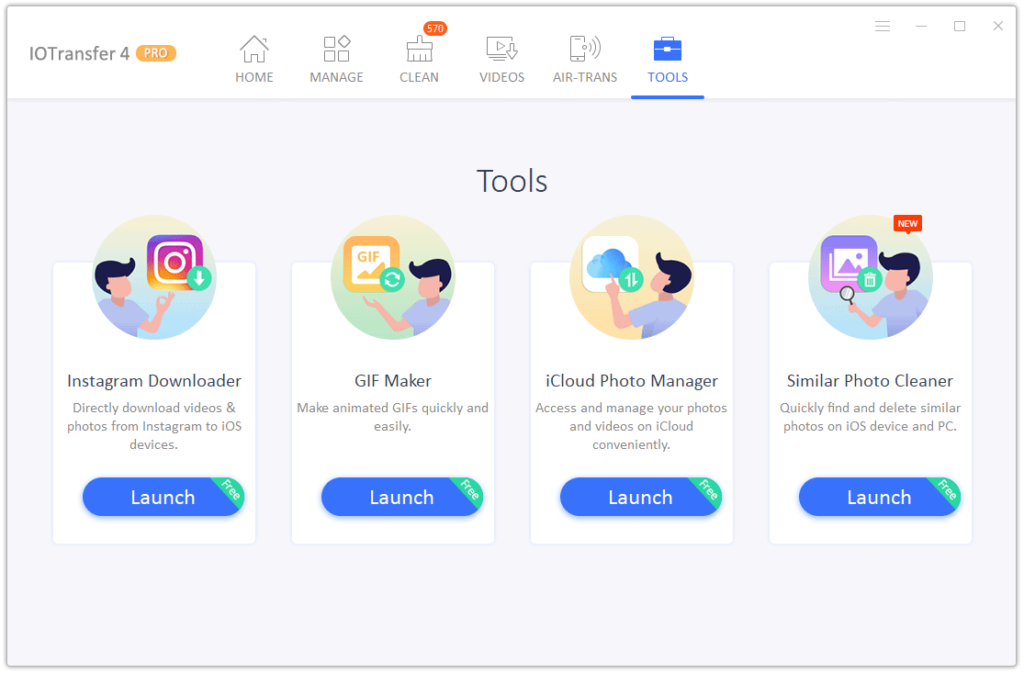 However, it's also very important to note certain setback of the software we review. Even though that overall, the IOTransfer 4 is excellent software, there are some flaws you should be aware of. The software comes with an iCloud photo manager, but lacks an iCloud explorer.
The reason why this is a big setback is that you can only access photos and videos on the iCloud drive. Hence, you won't be able to get access to other contents like contacts, reminders, and contents. Likewise, the software lacks some additional features, such as ringtone manager and schedule air backup. Nevertheless, if you consider how affordable it is, you won't pay attention to its drawbacks.
The IOTransfer 4 is an easy to use software which was designed for managing iOS devices from your computer. It is estimated to be a better iOS transfer software than the true iPhone/iPad manager. Hence, you can get this tool and use to transfer a different kind of content between your iOS device and computer.
The software is compatible with Windows 10, Windows 8 / 8.1, and Windows 7. This all-in-one tool is so useful that you can easily use it for Apple devices that have iOS 8 and higher versions installed. We promise you, you'll love its convenience, performance speed, outstanding features and sleek interface.