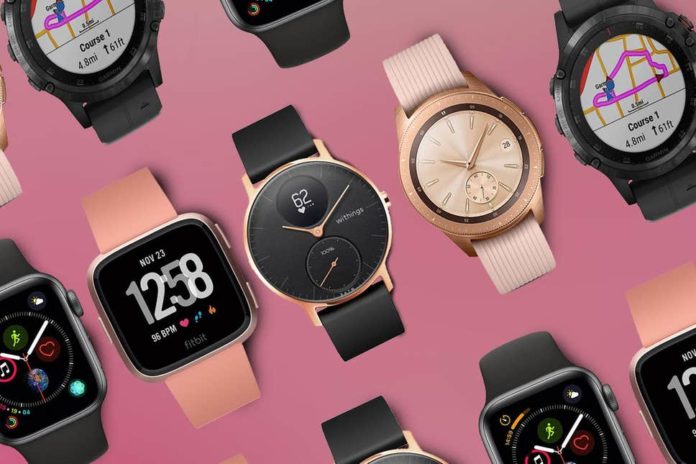 Smartwatches have quickly become one of the most sought after and desired pieces of modern technology. These handy gadgets utilize the timeless and classic feature of wearing something around your wrist. However, except simply telling you the time, these small computers have an OS, and you can use them for calls, messages, internet, and music. They connect to your smartphone, and their batteries are rechargeable. In this article, we will check out the best ones available in India, for the price under 1000 rs. All of them are stylish, durable, and will make your life easier every step of the way. What is more, most are also perfect for your workout routines and exercise.
ALONZO Dz09 New phone Black Smartwatch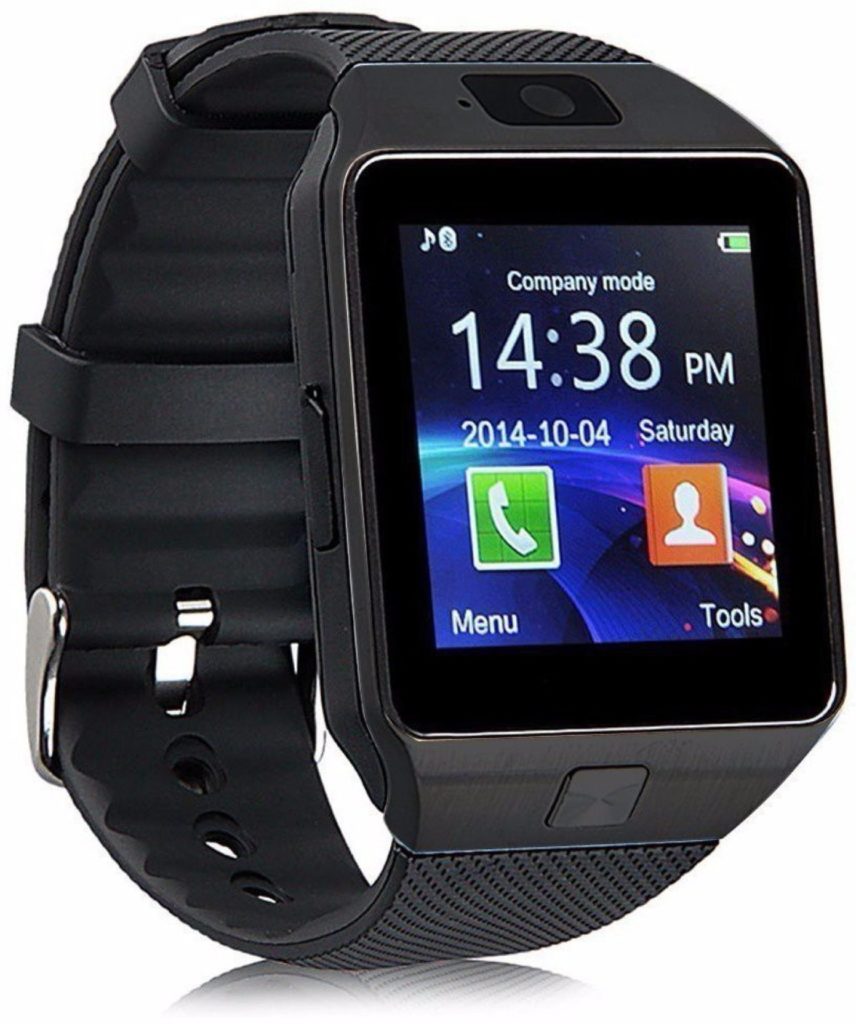 This smartwatch has an LCD display size of 1.53 inches. The battery life is 10 days, which is more than enough between two charges. It is equipped with a touchscreen, Bluetooth and an alarm clock, a calendar, an altimeter, and it is great for calling and talking. The expandable memory is 16 GB. It is completely black and quite modern looking, while the material is silicone.
HEALTHIN HIN02-GD phone Golden Smartwatch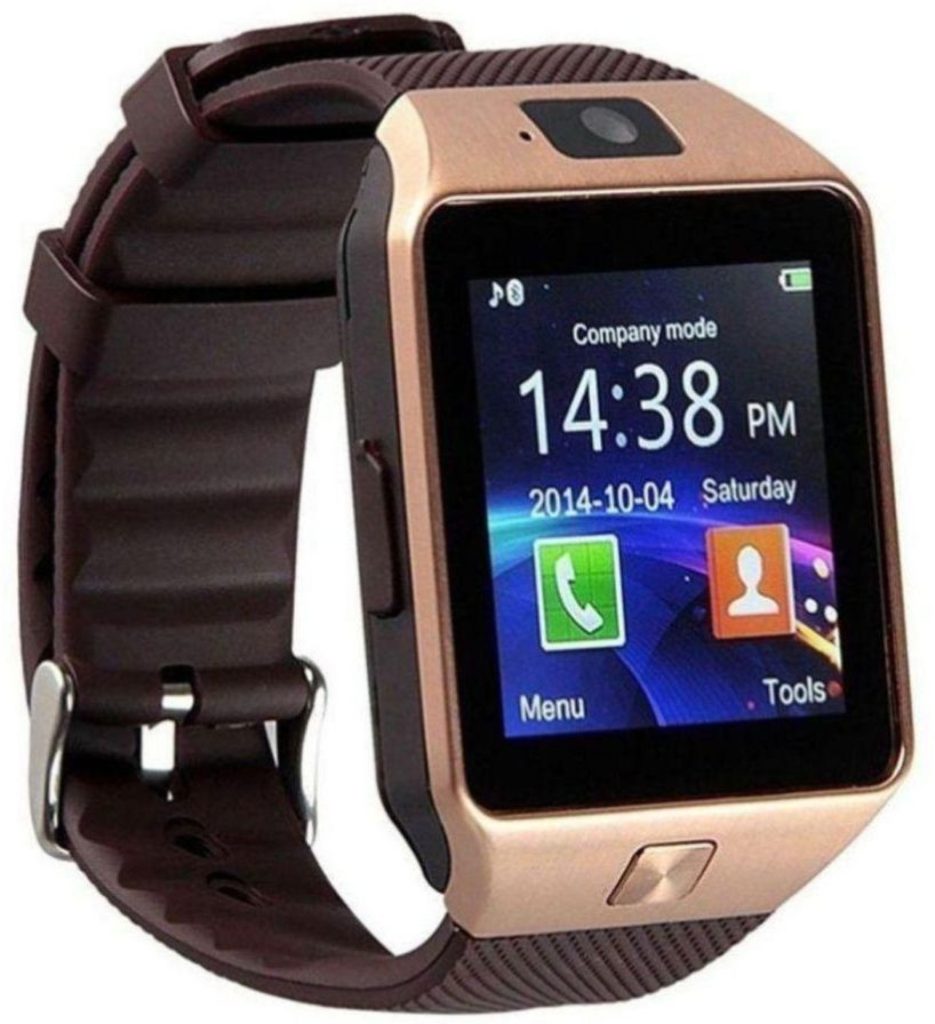 The second smartwatch on the list has an Ultra HD 1.63 inch display. What is awesome about this one is the 2 MP camera with zoom and several photo effects. The display is also scratch-resistant. Battery life is 6 hours, and other features include the calculator, anti-lost mechanic, audio player, sound recording, 512 MB of RAM, 32 GB of memory, Bluetooth, and fitness functions. The color is cool and stylish rose gold. It is made of stainless steel.
Enew DZ09-BLACK UTT-7 phone BLACK Smartwatch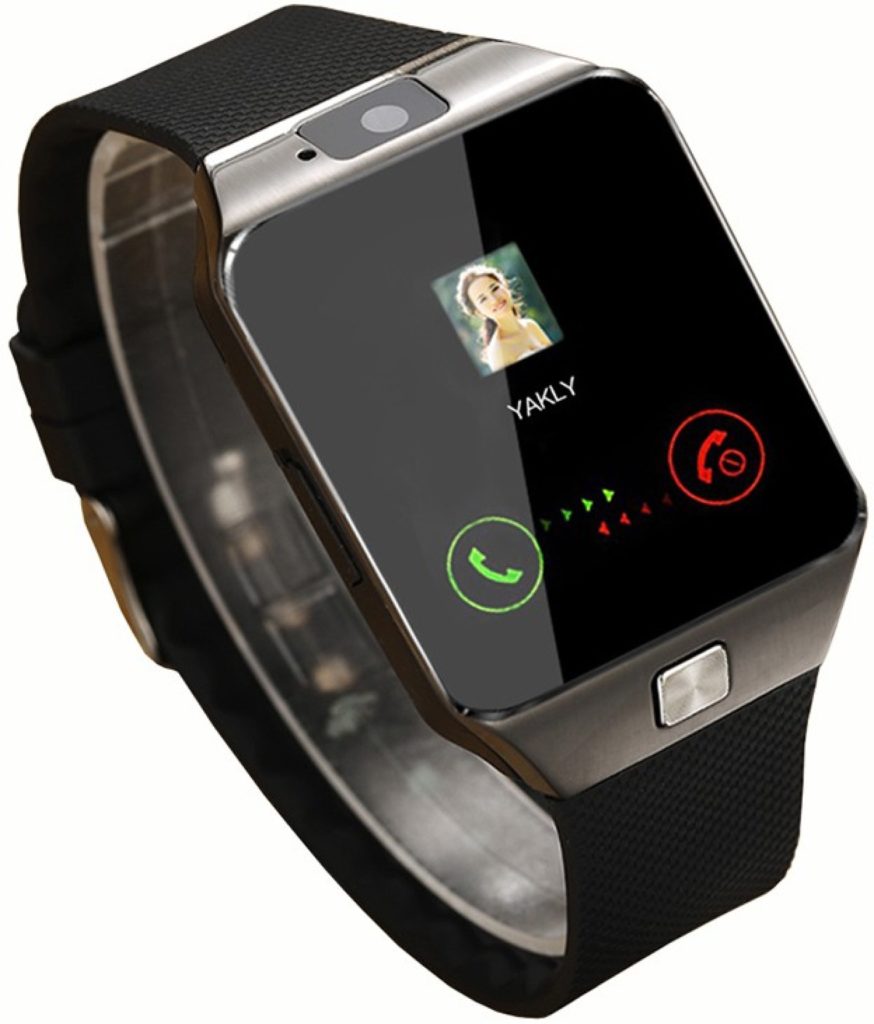 The next smartwatch is even bigger and has a 1.7 inch TFT LED display, with a 320×320 resolution. It is scratch resistant. Features of this smartwatch include a barometer, pedometer, alarm clock, phonebook, call functions, anti-lost feature, Bluetooth, and a calculator. It will also help you with fitness. More importantly, the smartwatch has 1 GB of RAM and 32 GB expendable memory. The material is stainless steel and rubber, and the color is black and silver. The battery lasts for 2 days, or 48 hours of talking. Lastly, the watch has a 2 MP camera.
CELESTECH CS009 phone Black Smartwatch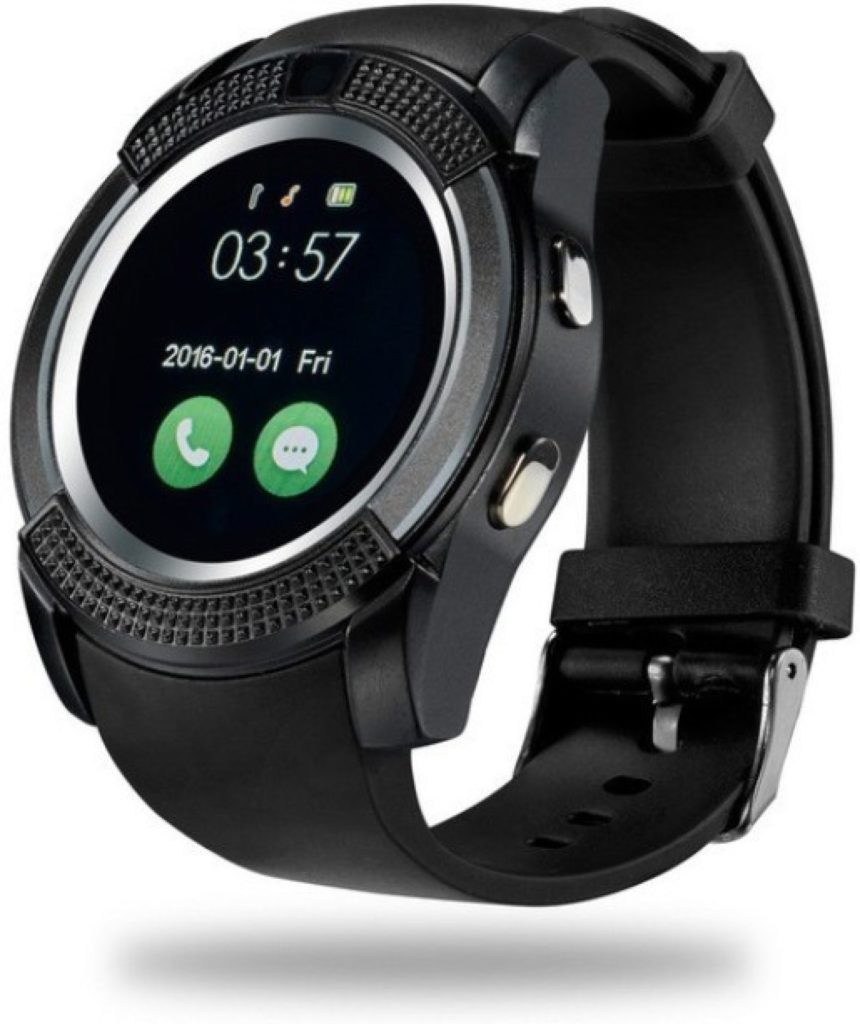 This is the first round watch on our list and features a 1.5 inch TFT LED display with a 240×240 resolution. It is black in color and made from stainless steel and silicone. Talk time is 120 hours, and charge time is 90 minutes. Standby time is 240 hours. The OS of this watch is either iOS or Android, it has 512 MB of RAM and 32 GB of storage. There is a 0.3 MP camera with a remote option, music player controls, Bluetooth, calculator, stopwatch, pedometer, and sleep monitoring.
Oxhox A9 phone Beige Smartwatch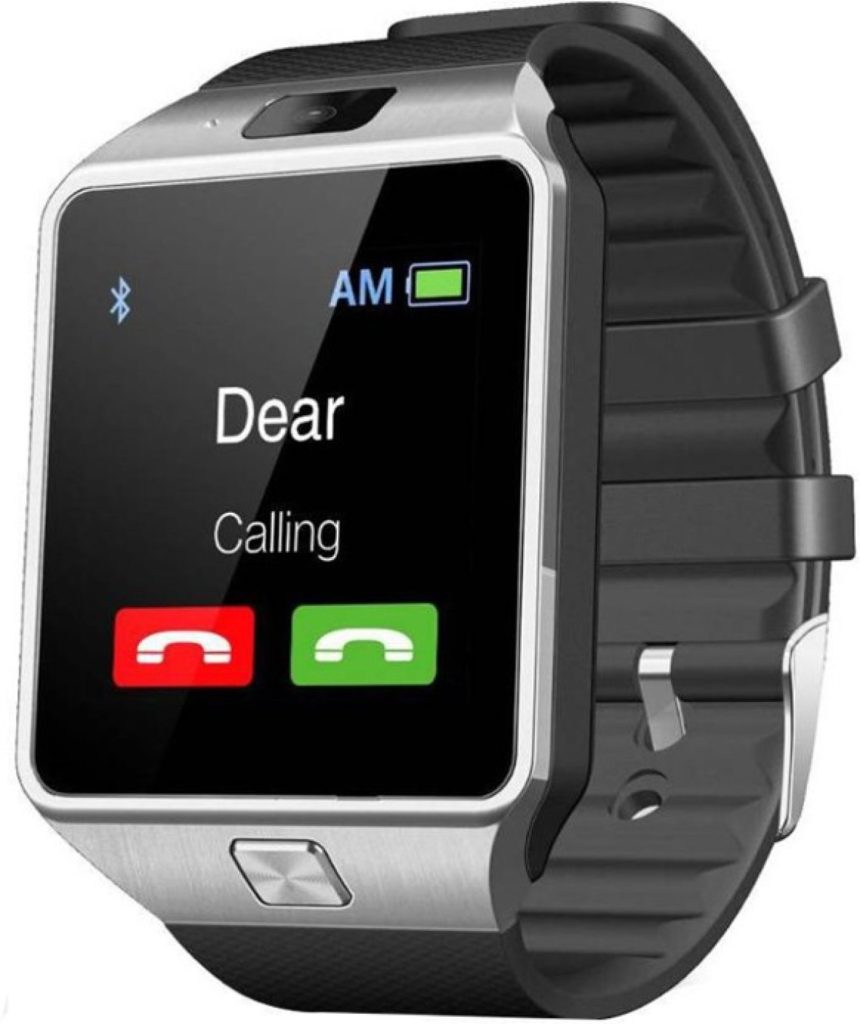 Here is another rectangular smartwatch. Its display is 1.54 inch, Ultra HD, 240×240 pixel display. It has a 1.9 MP camera with sound and shoot and autofocus options. This watch is perfect for fitness, as it has a calorie counter and step counter features, as well as an altimeter, sleep tracking, compass, calendar, and alarm clock options. There is 32 GB of storage inside, and 512 MB of RAM. OS is Android or iOS. Standby time of this watch is 90 hours, while talk time is 6 hours. Materials used are silicone and stainless steel, and three colors are available, black, brown, and grey.
There you have it, 5 best smartwatches that cost less than 1000 rs in India. Which one is your favorite? If you want to learn more about watches or straps, check out Watch Shopping.