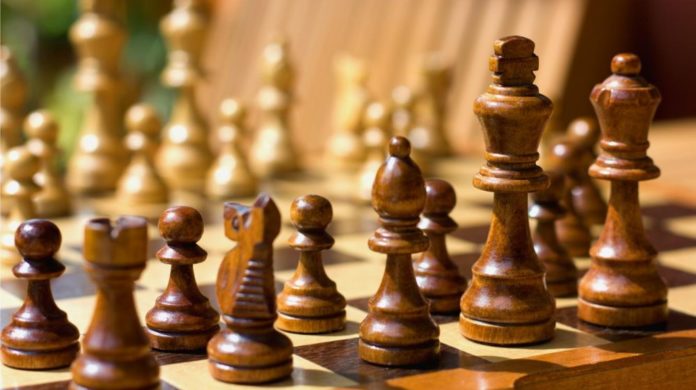 Chess is one of the oldest games that requires great concentration and excellent tactics. This board game has also got its virtual version in the past decades through various video games that can be played on your computer, tablet or your smartphone.
This virtual way has its advantages because, for example, you don't have to carry a chessboard and chess pieces to play the game with your friends. Also, there are chess communities and some great players who are ready to show their tactics and knowledge.
However, do you know what are the best chess apps for your Android smartphone? If you don't know, don't worry, we have a solution for you. We have prepared the following text in which you will be able to find out which are the top 5 chess apps for Android. Well, if you're ready, let's start.
1. Chess
Simple name, just Chess. Still, it's enough to understand what is it about. This app by AI Factory Limited is currently one of the most popular chess games for Android and has more than 50 million downloads. Also, developers have been awarded the Top Developer Award in 2011, 2012, 2013 and 2015.
As for the game, players can test their strategy on 12 levels (Novice to Expert) as well as use a large number of chessboards (8) and chess pieces sets (7). We need to say that Chess is a completely free app.
2. Chess-Play and Learn
Another very popular chess app is Chess-Play and Learn downloaded by more than 10 million users from the Google Play Store. It is interesting that you can significantly upgrade your strategy and skills when it comes to chess through 50,000 chess puzzles and difficulties.
In addition, over 20 chessboards and pieces, as well as backgrounds, are available for players. There is also the possibility of challenging other players online. Chess-Play and Learn is also free to download.
3. Chess Tactics Pro
Similar to the previous apps on our list, Chess Tactics Pro brings its users a bunch of puzzles. For example, you will be able to solve offline puzzle packs as well as daily puzzles. Chess Tactics Pro is great for all beginners and those who want to improve their skills and strategy. Like all other apps on the list, this one is completely free to install on your Android smartphone.
4. CT-ART
If you are a beginner and need additional training, CT-ART is an ideal app for you. There are over 1,800 auxiliary exercises, 2,200 basic exercises as well as 50 topics that will help you to progress to the real chess master by learning different tactics. So far, this free chess app has been downloaded and installed by more than 100,000 users.
5. Play Magnus Chess
You've probably heard of the Grandmaster Magnus Carlsen. Well, in this chess app, you will be able to play against this grandmaster, with the ability to choose his age, so that the tactic is as Magnus played during that period of his life. However, the app has over 1 million downloads and is completely free.