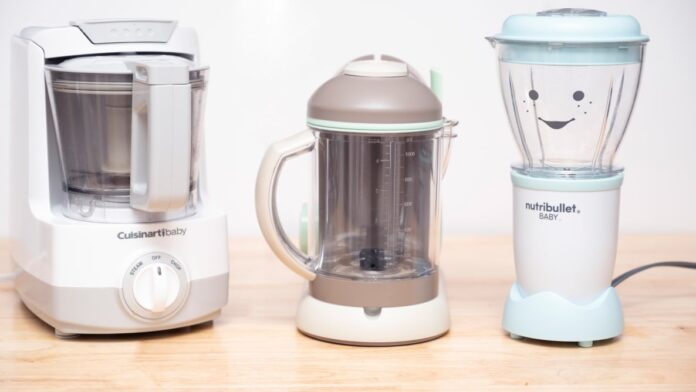 Many mothers will agree that a food maker is not something you must have at home, but it is certainly of great help in preparing food for babies during the period when solid food is introduced to them. While on one side the baby is crying because she is hungry, on the other the older child wants to play right now, you are late with lunch for both you and the baby, in this device, you will find salvation.
Classically preparing food, like cooking in a pot, will take longer, and at the same time, the food will become tasteless and lose all its nutritional values because there are great chances of overcooking.
Using food makers, the food will be thermally processed in just a few minutes, keeping the vitamins in it, and you have absolutely no obligation to check if it is burnt, or if you need to add water and more. These kitchen appliances are made to cook on steam and thus ensure that we get the best out of every food. To explain to you a little better what a food maker can do, we bring you a list of the best.
Phillips Avent 4 in 1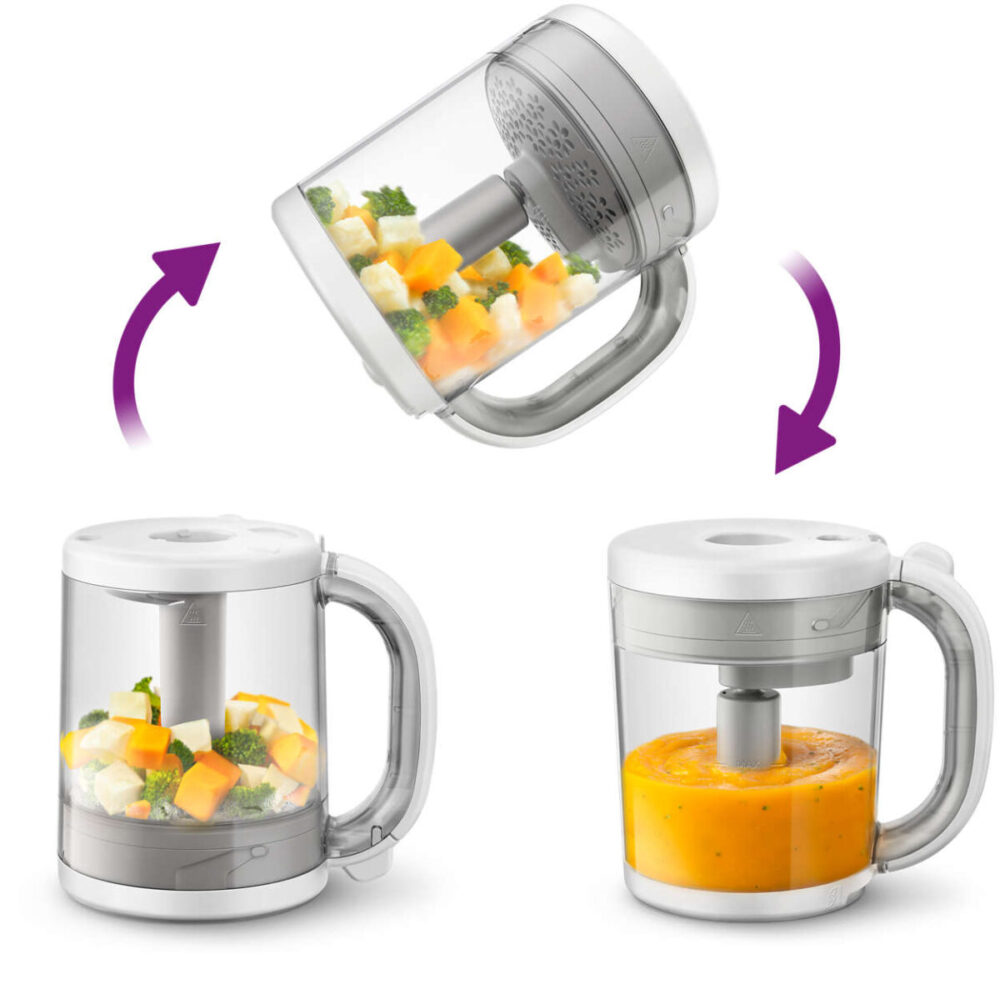 In addition to steam cooking, this appliance has three other useful options, mixing, defrosting, and heating. This can only mean one thing – less dirty dishes! The new technology enables the circulation of steam, which enables even cooking of all added foods, there is no need to mix. Once the meal preparation for the baby is done, all you need to do is mix it to the desired density. Many doctors, as well as parents, have different theories, whether the food should be completely mixed, or whether the baby should still feel the texture of the food under the tongue. And there is a solution to this because you can choose the level to which the food will be mixed. In case more food is prepared than the baby can eat, you can put it in the freezer, and defrosting and heating options will allow you to get your meal ready to serve in just a few minutes.
Cuisinart Baby Food Maker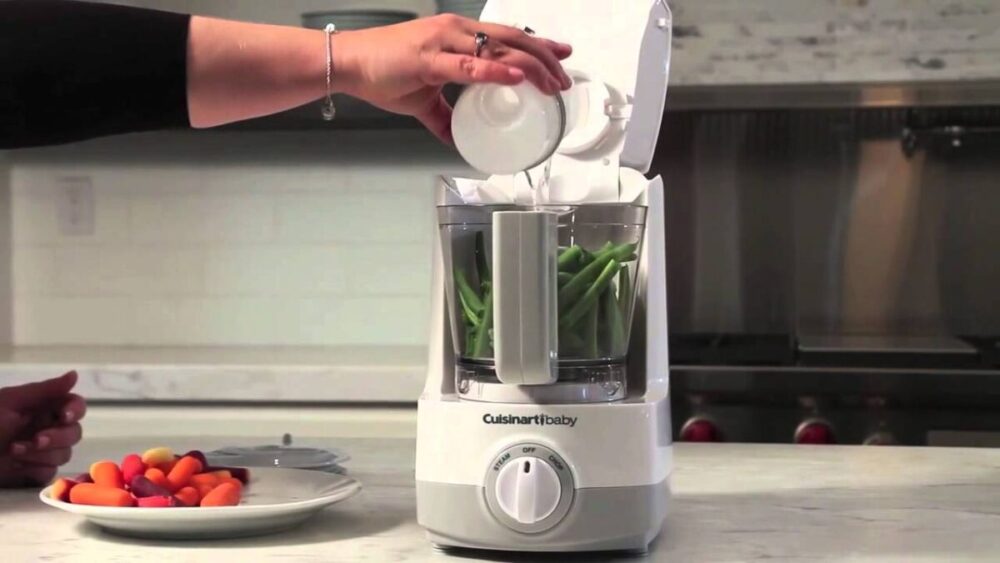 Today's parents manage in all possible ways to make their household chores easier so that they have as much time as possible to dedicate to their family. Whereas a few dozen devices did not even exist or could only be afforded by the wealthier, today it is a lifeline for every young mother. In addition to food makers, a bottle warmer is also a useful thing. The bottle warmer will make your baby get milk before she cries. The good thing is that you will also save a little time, and the preparation is so easy that you will not be able to wake up completely, and the baby will already fall asleep again with warm milk. This device is a 2 in 1, food maker, and the bottle warmer. When we talk about the option of food preparation, we can say that this appliance is safe to use because the system is designed so that the blade is attached and there is no fear of injury when adding food. The indicator light to turn off when the food is ready. Also, there is no risk of overcooking, because the appliance switches itself off when the water evaporates. It is very easy to use because it has three options: turn off, steam and chop. More information about this product you can find if you click here. What will make this product even more tempting for parents is that it is not made of materials harmful to their baby's health (BPA free)?
Beaba Babycook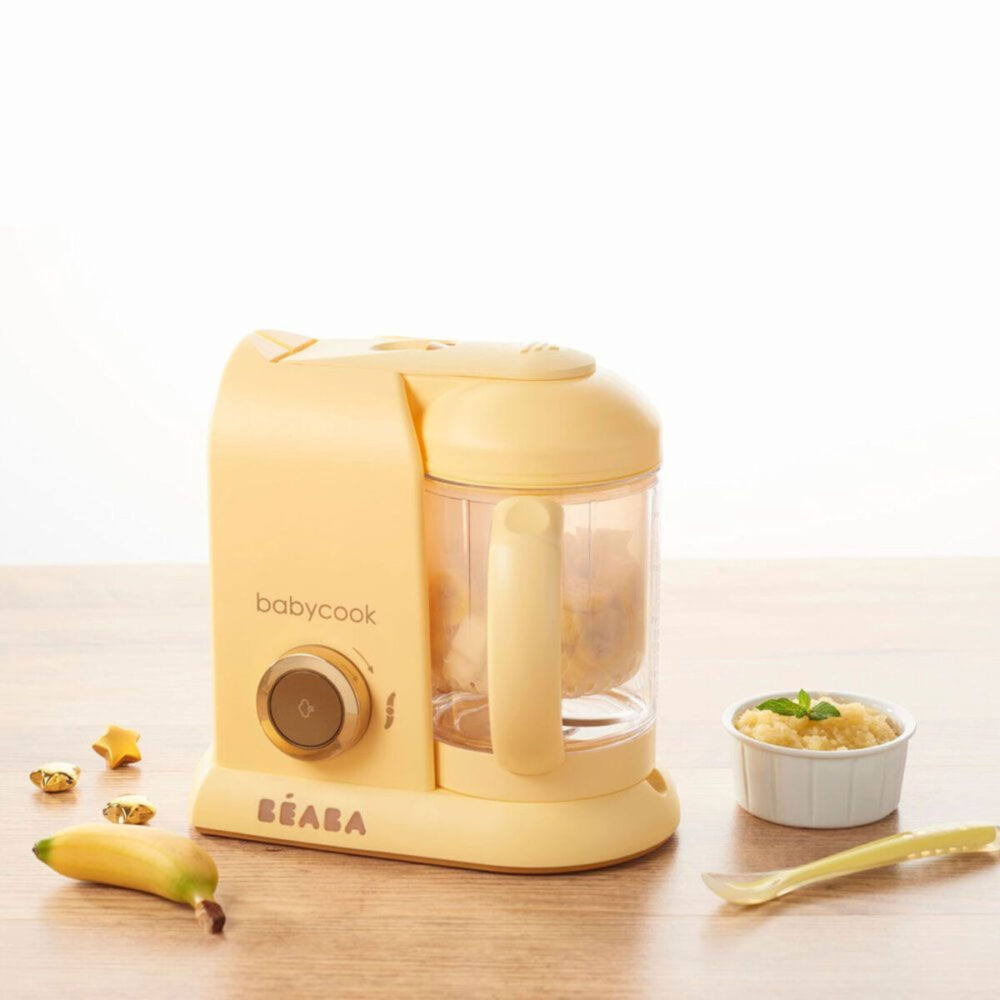 This device is very simple and practical and you can use it while holding the baby in the other hand. It is also very easy to clean, so you will not have any problems even after the most persistent foods such as spinach. This 4 in 1 appliance can cook, mix, defrost and reheat, and all you have to do is press just one button. The food is ready in 15 minutes. Since these appliances prepare food on steam, there is a danger of limescale build-up, which over time can lead to failure if not cleaned. The Babybook has an indicator that will light up and remind yours that it's time to clean up. This product is produced in several colors, so it will be a perfect fashion accessory for your kitchen.
Duo Meal Station FoodMaker 6 in 1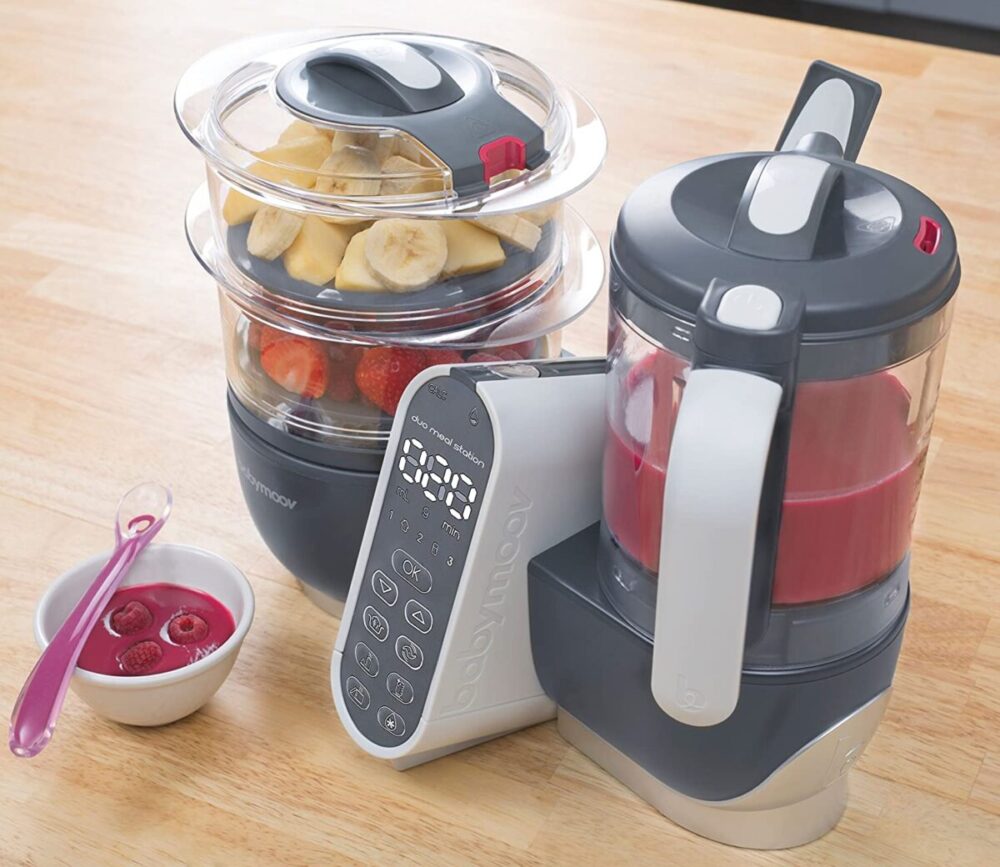 This device is multi-practical. In addition to cooking on steam, defrosting, and heating food, it can also be used as a bottle warmer, but also as a sterilizer, so that with one kitchen appliance you can solve all the tasks related to preparing baby food. It has a modern design and consists of two vessels – one for the heat treatment of food, and the other blending. It will also monitor the development of your child. When you are just starting to introduce solid foods, there is an option that will completely mix the foods, and when the baby grows a little, you will only be able to chop, but still feel the texture of the food under the tongue.
Homia Food Maker 7 in 1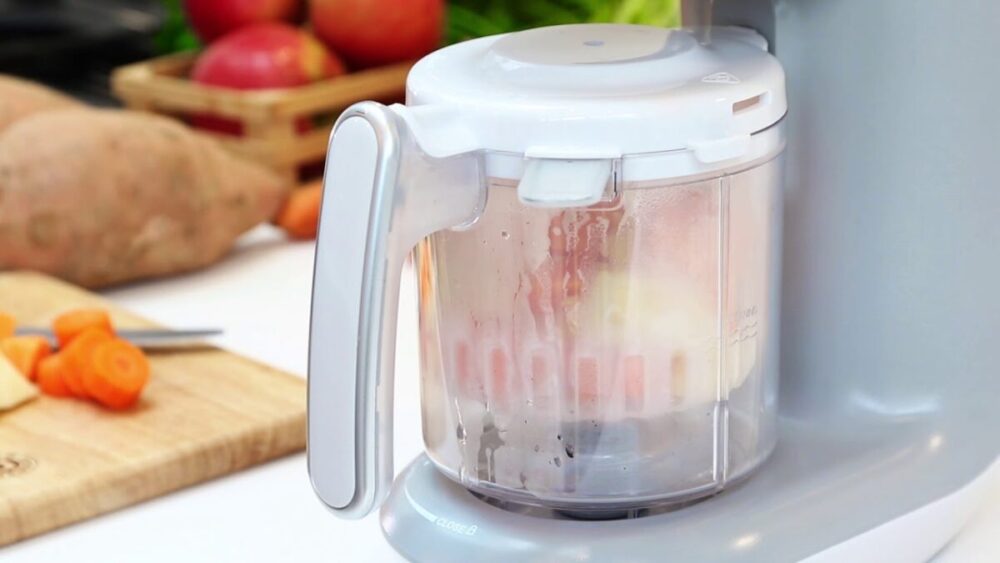 In addition to the option of cooking, mixing, heating, and defrosting, this food maker will delight you with its disinfection and cleaning options. As with other food makers, the average time for which food should be prepared is 15 minutes. It is very easy to use, and it will fit perfectly on any kitchen surface. It is overheating protected and will automatically turn off if the level of the water in the tank is too low.
Therefore, dear parents, do not hesitate to buy any of the appliances that will make it easier for you to raise your child and leave you as much time as possible to enjoy with him.