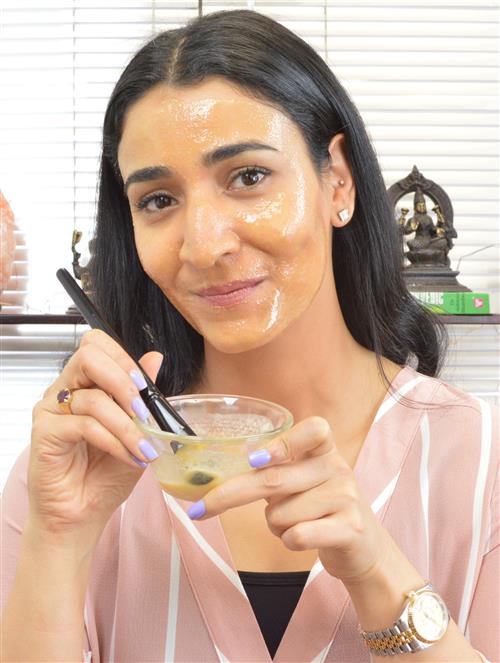 Acne & Pimples is the most common skin condition affecting around 90% of people in their lifetimes. Women can use this home remedies to balance the skin's oil levels, control inflammation, kill harmful bacteria, and prevent breakouts. Here are some Home Remedies tips for Acne & Pimples which has create miracle and has helped in clearing skin from Acne & Pimples. This is specially for those women whose skin is too sensitive and cannot use chemical base product  so here we go.
Home Remedies for Acne & Pimples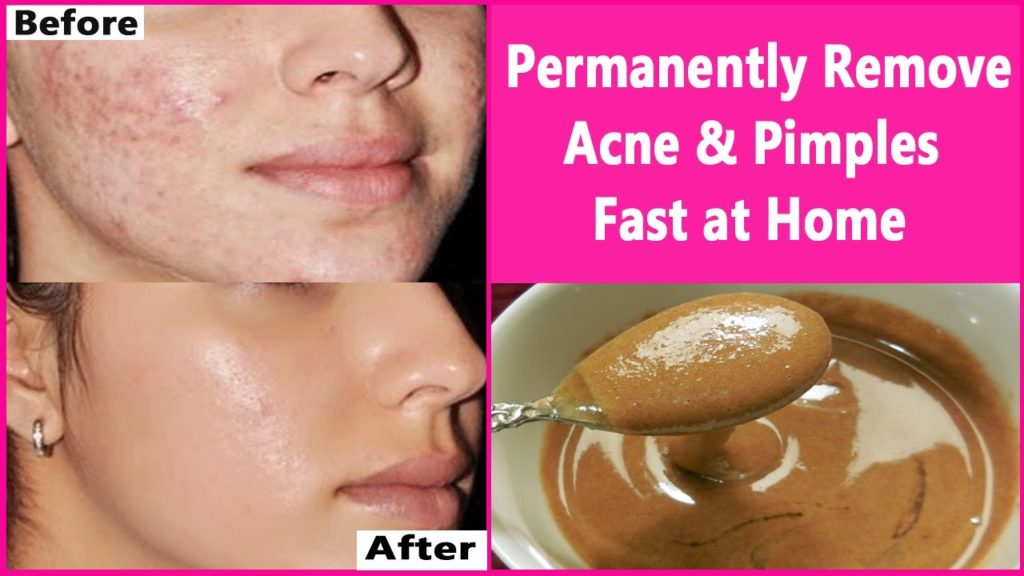 Mostly home remedies for Acne & Pimples has natural herbal extracts, fruits pulp, organic products and more. Below, we discuss the best home remedies for Acne & Pimples prevention and make your skin glow.
Fresh Grapes Cleanses Your Skin Purely
Fresh grapes can make a perfect cleanser for your skin. Just squeeze out the pulp in grapes and massage it onto your skin and then let it dry for about 20 minutes. Then you can wash it off using cold water. The antioxidants and polyphenols found in grapes will help get rid of the ageing factors and pollutants leaving your skin healthy and glowing.
Take Baking Soda From Your Kitchen To Enjoy Its Best Effects
Baking soda is also good at fighting pimples from your skin. Just take some baking soda, mix it with a little water and make a paste that is thick. You can choose to apply it only on the pimples or you can apply it throughout your face. Then leave it until it is dried up and then wash off your face in water that is lukewarm.
Oatmeal Powder Gives Ultimate Results
Mix oatmeal powder with honey, turmeric, lemon juice and curd. Then add some crushed leaves of green tea and make a paste. Apply it evenly on the face and leave it for 30 min. Now you can wash it off and you will be amazed by the way your skin will be rejuvenated.
Egg White Is A Gorgeous Trick
Break an egg and separate the white part from the yellow part. Apply the white part on your face and leave it to dry. For best results apply this at night. You can opt to sleep with the egg on your face if you don't mind. Then wash it off and the results will be amazing. However do not use eggs if you are allergic to them in any way.
Turmeric Is An Outstanding Traditional Ingredient In Every Mix
Turmeric is known to reduce the production of melanin in the skin. It can work on any skin type and it is also an antibacterial. Turmeric can be added to any type of homemade facial pack and it will work.
Lemon Slices And Lemon Juice
If you do not have sensitive skin then you can apply lemon on your face. Just slice a lemon and use it to massage your face. Lemon helps your pores tighten, gets rid of excess oil and lightens black sports. If you have skin that is sensitive then you can dilute the lemon with water and apply it only for a short period of time. You will definitely notice that your skin's complexion has changed.
Carrot Mask Lessens Pigmentation And Brightens Your Skin Complexion
Carrot works well on skin that is affected with Acne & Pimples. A carrot mask is full of essential oils, vitamins and carotenoids. These are factors that are very good for your skin and will help fight Acne & Pimples. Drinking carrot juice also has great advantages to your skin.
Tomato Pulp Is An Exclusive Item For Clearing Out Acne & Pimples
Did you know that ripe tomatoes can go a long way in treating Acne & Pimples? Well, pulp from ripe tomatoes when applied onto the face absorbs any excess oil from the skin and helps fight Acne & Pimples. If you mix the tomato pulp and cucumber juice then the result will be a well toned skin and unclogged pores which prevents bacteria accumulation and hence fights Acne & Pimples formation.
Cucumber Is Very Best Soothing Agent For Pimples
Cucumber works for all skin types. It helps soothe the skin and fight Acne & Pimples formation as well. You can make your own cucumber facial mask using: yogurt, oat meal powder and cucumber pulp mixed together to make a paste. Apply it on the face and leave for about 30 minutes then wash it with cold water.
Toothpaste Will Be A Better Option To Enjoy Quicker Results
Toothpaste is not only for your teeth but can also play a great role in fighting Acne & Pimples. Just apply some tooth paste on a pimple at night and sleep. Repeat this regularly and you will see the change in 3 days.
You May like to read :
Best Acne & Pimples Gel In India – Cause, Symptoms Treatment & Precaution
Best Acne & Pimples Spot Remover Cream In India