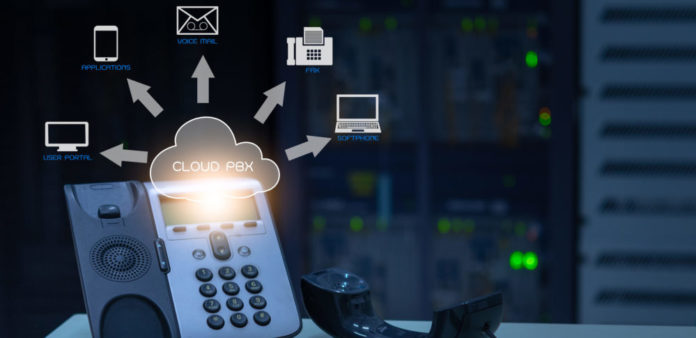 Companies need phones to make business calls such as setting up meetings, scheduling appointments, or booking venues on the itinerary. So it's easy to pay hundreds or thousands of dollars on phone usage alone.
If a business is looking for a less costly way to make phone calls, consider cloud PBX.
To define Cloud PBX in one sentence, it is an internet-based phone system managed by a third-party that offers numerous benefits. It is one of two main types of PBX systems to make and receive calls.
The other type is Onsite PBX, which is the traditional way to make phone calls. Hardware such as wires attaches to the company's server and switchboard phones throughout the office before making a call. View the PBX comparison below.
Advantages And Disadvantages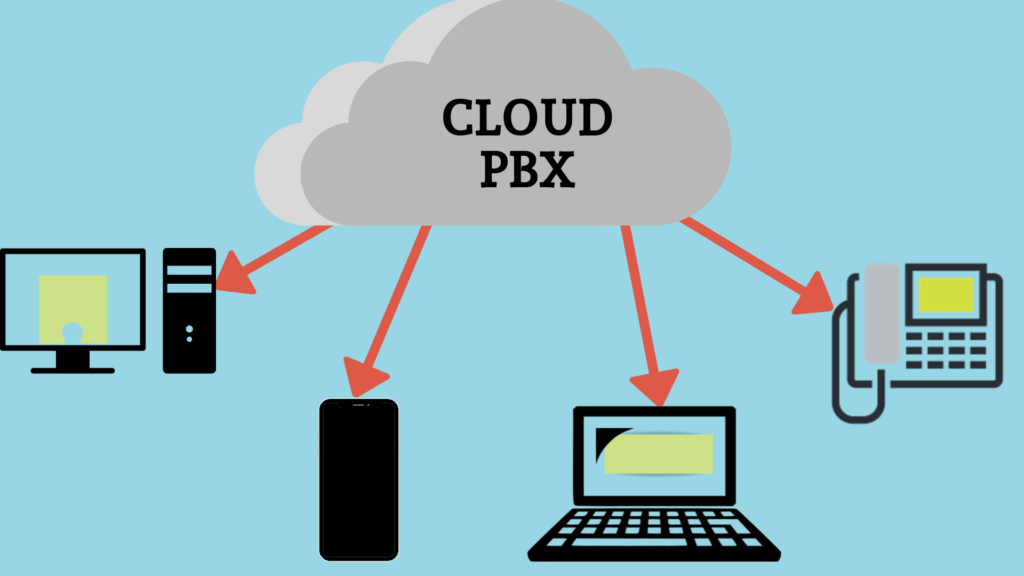 Positives of Cloud PBX in the company are a low monthly cost and no hardware installation. This allows room for growth in both scalability and virtual office presence to become a global business without the brick-and-mortar cost.
However, the internet can be disadvantageous. This has security issues due to internet threats. It has call quality issues due to weak signals or slow internet connection too. Overall, Cloud PBX is beneficial for businesses looking for flexibility and low cost.
Advantages And Disadvantages Of Onsite PBX
Positives of Onsite PBX in the company are personalization and PSIN security features.
It offers access to every facet of the PBX system so it can match business priorities, including tough security provisions.
The costly repairs and updates to maintain the system is a disadvantage because it will drain the IT department's resources. The other disadvantage is inflexibility. It's difficult fo change the system as the company grows. Overall, Onsite PBX is beneficial for businesses that want total control over the system. The companies can pay pricey maintenance and start-up costs without going broke.
To learn more about this, visit Nextiva.
Cloud PBX Overview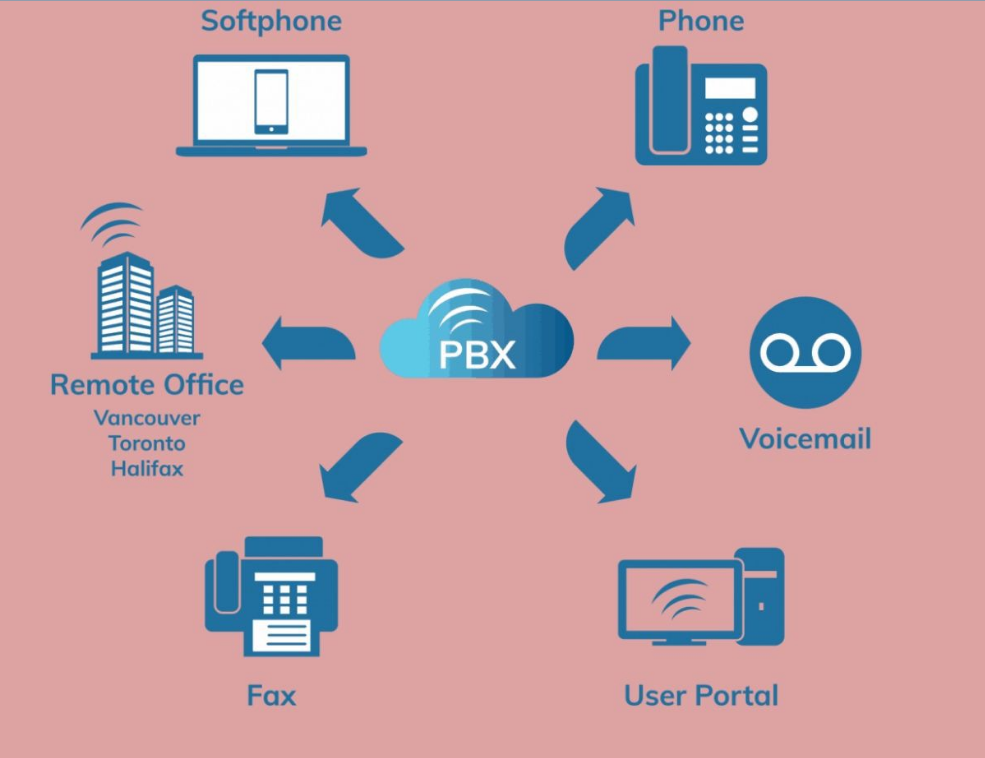 The advantages of it outweigh the disadvantages, and the same isn't possible for Onsite PBX. Furthermore, the features, set-up, and cost will prove Cloud PBX is superior.
Features are too many to count. Examples are call whisper, call barge, call recording, call groups, call queues, call distribution, and call monitoring. Additional examples are IVR, voicemail transcription, online user interface, and recording/analysis.
Cloud PBX installation is quick and simplistic. While set-up takes one business day to complete, most companies that partner with us will make calls within a few hours. Companies spend the rest of the time setting up phone numbers, extensions, and users.
As long as there are an internet connection and a supported computer operating system, Cloud PBX is available anywhere in the world.
The cost to pay for Cloud PBX is less than Onsite PBX. The average is $15 monthly per user, and the price increases as companies add more features and capabilities.
In closing, Cloud is flexible and forgiving. It can adapt to new technologies, company growth, company cutbacks, and company changes all while keeping costs low. This is the future of telecommunication.
How Cloud PBX Can Help Companies
This is a service that has a lot of potentials if it is used correctly. For a company that deals a lot with calling their clients regularly needs a service that they can count on at all times. That's where this excels in because it does not depend on common phone lines to transmit calls between clients. Cloud PBX uses the internet to connect to its clients that's why it is very consistent in keeping a strong connection and even if the internet fails at some point there are multiple backups to that system so you can enjoy constant connection without any issues.
Another great benefit of it is that it does not depend on a single telephone to stay connected, you can easily connect the Cloud PBX with your phone, tablet, computer, or any other smart device, which makes it extremely easy for you to connect on the go and anywhere in the world.
Wireless Interface With Cloud PBX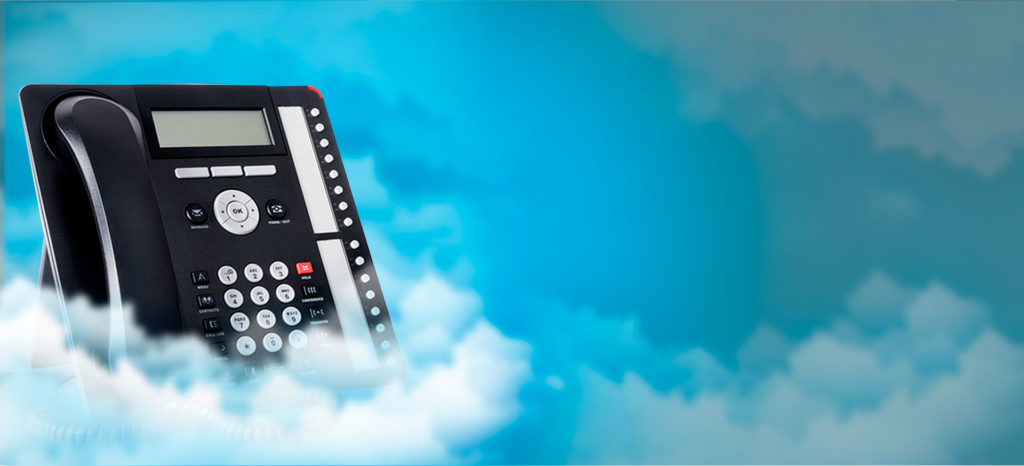 Cloud PBX is not connected with any wired interface so it is extremely portable in the terms of connectivity and since it does not have any wired limitations and it runs over the internet it does not need to be connected to a single server, but you can easily connect it to any other internet connection and resume your work how it was left.
Cloud PBX is also capable of knowing your current connected device and automatically redirect your calls to that device, which makes it easy to stay connected to the office while being on the go. This is essential for small businesses because they need to keep in contact with their clients to improve their relations and grow a community together.
Seamless Interactions And Transactions
One of the main benefits of using this is that it provides its users all the controls all their fingertips that you cannot simply get with a traditional setup. You can record your calls connect other people and do multiple other things simply by using the apps or the dedicated telephones that are connected with the setup. This makes it easy to understand and grasp for the new users so that can efficiently do their work without any issues whatsoever. And since the setup is independent of wires or telephone lines. It is extremely easy for companies to shift to newer locations without the need to go through the installation process of those traditional setups.
Cheaper Than The Traditional Setups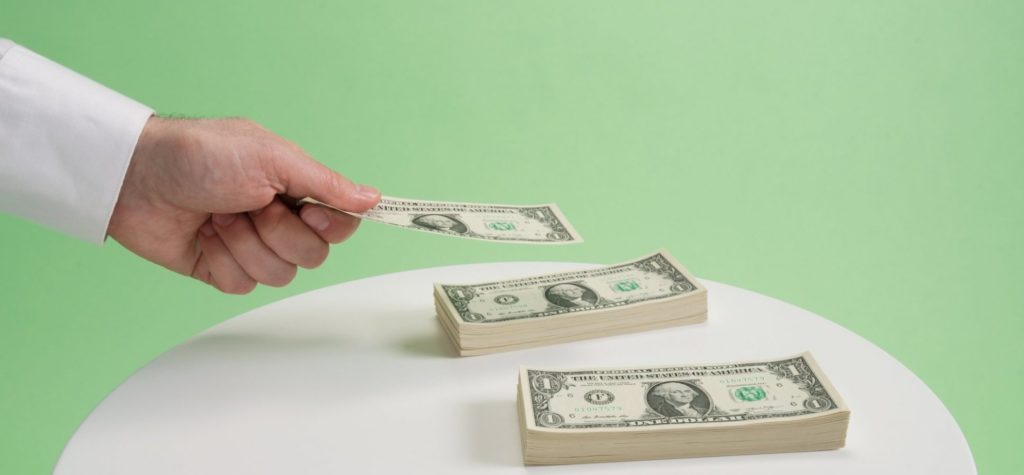 If we compare the cost of running traditional setups as compared to cloud PBX, you will find that the newer systems are a lot cheaper than your traditional setups and if you plan to upgrade or downgrade your company it is very easy to adapt your plans as well. One other benefit of this setup is that it provides you with the ability to make unlimited calls all over the world while only charging a standard amount for the entire duration, whereas the older setup is going to charge depending on the number of calls that you are going to make on that network.