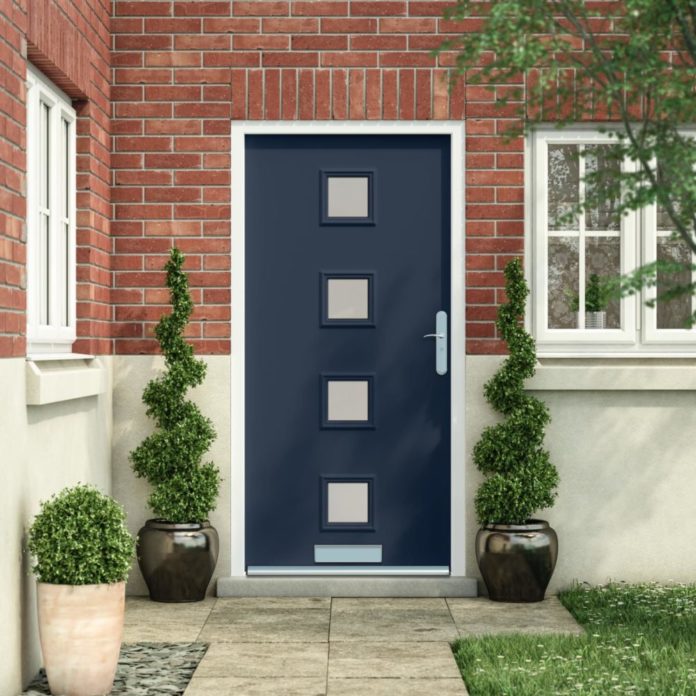 A home is a space that is supposed to exude warmth, security, and love. And that is why we all strive to arrange our living space in the best possible way. Unfortunately, it is not uncommon for homes to be the target of robbers. Such unpleasant events can not only lead us to the loss of valuable things, but also the emergence of a sense of fear and insecurity for all people in the household. So how do you improve front door security? Fortunately, we live in 2023, when modern technology can help us with all that. Here's how.
Secure Your Front Door
If you want to protect your home from burglary and property theft – it is important to know the key security points that you need to pay attention to. In order not to get in an awkward situation, stay one step ahead of experienced burglars! Secure your home in the most up-to-date way. Many modern security systems give you various ways to secure your front door, which is always first on the hit of a burglar.
Today, you can do it with the help of modern technology. It even allows you to use your mobile phone to have information about your home. For this reason, we will present below the modern home security systems that have proven to be the best allies in the fight against burglars.
1. Security Locks And Doors For Complete Home Security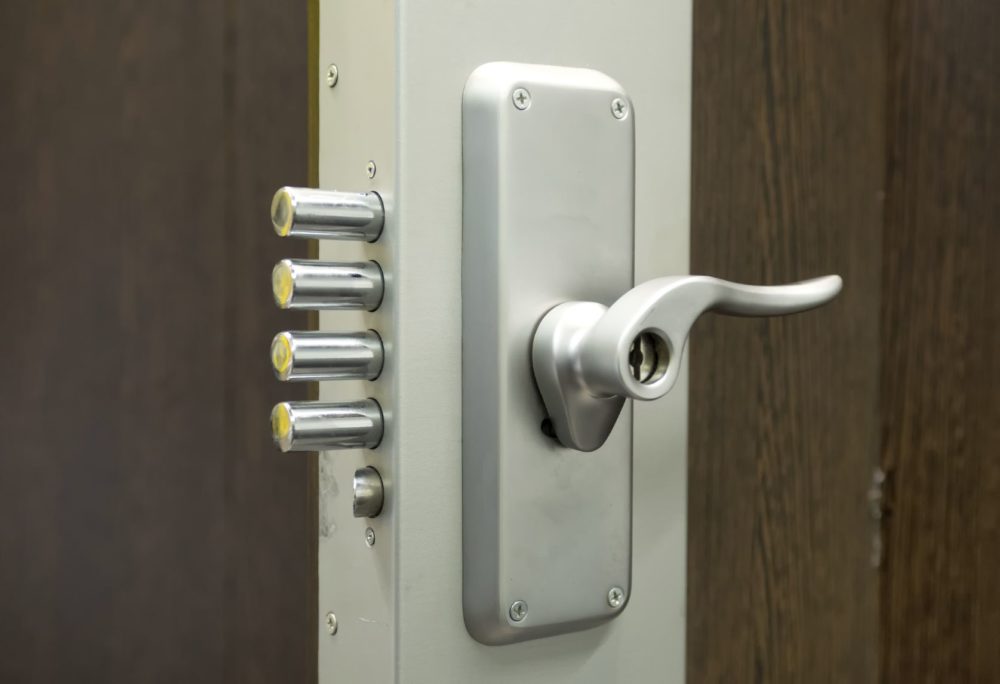 Doors
In addition to the modern aspects of security systems that have the role of indirectly deterring a burglar from your home, quality security doors and locks play an important role in physically preventing burglary. Namely, high-quality security doors are sufficiently resistant to mechanical damage or applying physical force to open the door. Unlike classic wooden doors, these models are usually made of a combination of several different materials. So, for example, if you like wood and wood elements, the outer layer of the door can be made of wood. However, such a massive door could have interior elements made of steel and iron. It is these materials that are responsible for the resistance to mechanical damage. Of course, it should be borne in mind that such doors are much more expensive than ordinary wooden ones. However, given the security they provide, as well as thermal and sound insulation as well as longevity, then the price is acceptable.
Locks
Locks are an indispensable part of every door. However, door locks should be much more reliable and resistant than those on the interior door. Therefore, if you want more security for your space, choose locks that will give more trouble to burglars. Modern technology has made it possible to modernize lock systems as well. So today you can unlock homes with fingerprints, special cameras that recognize your pupils – but also with your phones. Such modern systems minimize door unlocking without your approval. Specifically, digital locks can be unlocked by entering an application code on a mobile phone. For this reason, this type of modern lock is ideal for both business and residential areas.
2. Video Surveillance – Be Informed Who Is Near Your Home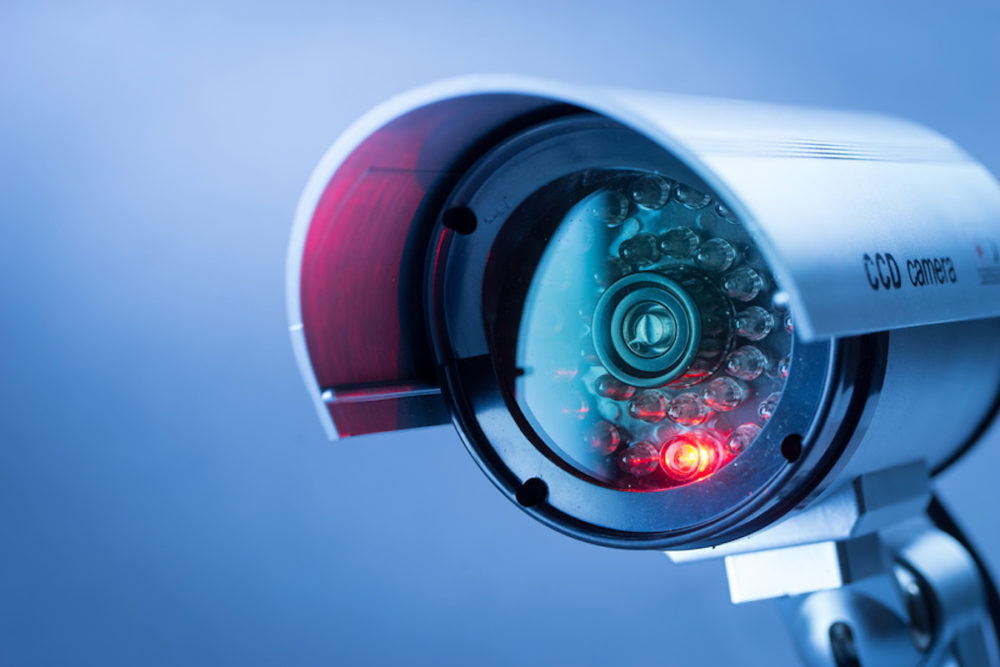 CCTV is one of the most common types of security systems for both residential and commercial premises. Specifically, according to police reports, the rate of occupied apartments with CCTV is almost double that of apartments that do not have this security system in place. The installation of CCTV has multiple roles in protecting your space.
First of all, when burglars notice that the apartment is under video surveillance – there is a good chance that they will not even attempt the burglary. The goal of every experienced burglar is to enter the space unobtrusively and to go with your valuables even more seamlessly. However, video surveillance will capture the moment, and the recording itself can serve to identify the burglar. Therefore, burglars are likely to look for an "easier target" that is not provided in this way.
Installation Of CCTV System
In recent years, security systems have become increasingly important and widely used. The times we live in and the jobs we do – require us to take care of our safety. Therefore, make sure you find a reliable company that will perform professional installation and maintenance of these systems. Today's modern video surveillance systems can be controlled using satellite aerials, mobile phones, etc. Companies such as Aerialandsatelliteexpress meet these requirements by offering, installing and servicing such equipment as TV aerial installation in Liverpool. With the full service of professional companies, you can have a guarantee that the security system works in the best possible way.
3. Alarm Systems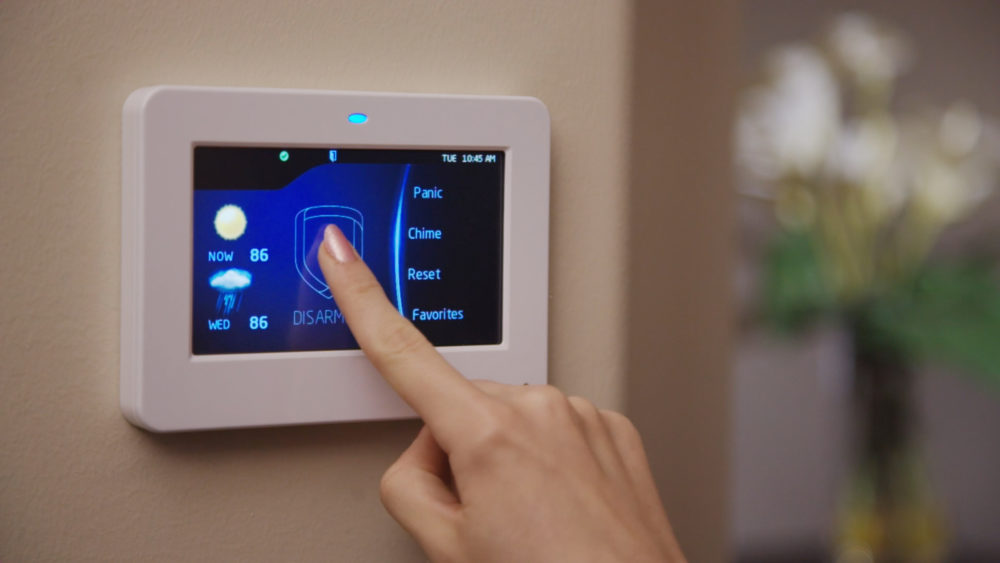 Besides video surveillance, installing alarm systems is another must-have for securing your home. The alarms consist of a control panel and a sensor. Sensors play an important role in detecting changes – such as upholstery or any physical damage to doors, windows, etc. After detection, the sensors send a signal to the control panel – and after receiving this signal, an acoustic signal is activated. These security systems have proven to be very effective in fighting burglars.
Namely, the sound of an alarm can frighten a burglar and therefore prevent a burglar. Alarms, on the other hand, can also be heard by neighbors, so the burglar can be caught in the work. According to alarm-cctv.co.uk, for this reason, the installation of alarm systems can prevent burglary. Most importantly, alarm systems can be connected to police stations. Therefore, as soon as the alarm is triggered – the signal will reach the police station, and the patrol will arrive on the spot as soon as possible. If a burglary occurs, the police can catch the burglar before leaving your home.
Installation of Alarm Systems
When it comes to installing alarm systems, there is a large selection of models that can be installed in different ways. However, the basic division of alarm systems is digital and wired. Wire alarms require that the sensors and control panel should be wired – which requires drilling the walls and damaging the appearance of the walls.
However, more modern, digital alarms, do not require this kind of installation but are more expensive than wired ones. When it comes to installing sensors, experts recommend installing them wherever there is a possibility of burglars entering your home. That means front doors, windows, basements, etc. It is also recommended that you install the sensors on some important and valuable items such as, for example, safes, valuables, etc.