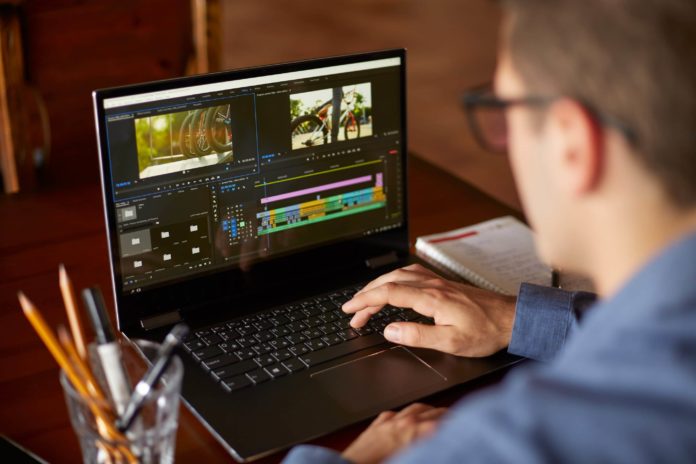 If you love movies like me, love to see all those visual effects or are looking to learn more about video editing, in this post we will give you a little help of what college or course you can take and the ways to start. So keep reading till the end!
Well, guys, a few years ago, we saw the significant growth of the internet and of course, YouTube! Thousands of content creators have sprung up, and that's why the profession of Audiovisual Editor has grown a lot in recent years. We also know that it is much cheaper today to produce a video with reasonable quality, and do it from the comfort of home, which further leverages this scenario.
Today, more than 450 million people watch more than 60 billion videos every month, just on YouTube. That shows that the consumption of video has entered the uses of the highest number. Broadcast media (TV, Web, Web mobile) have multiplied. Video content has become a crucial element in the communication of a company, product, or service.
The corporate/corporate film is now a must. Adding the video to your site will increase the number of visits, the time spent on it, and the number of incoming contacts. Indeed, it also allows us to improve the time spent by its visitors and to retain them. It is estimated that 60% of viewers who have viewed a video surf the company's website.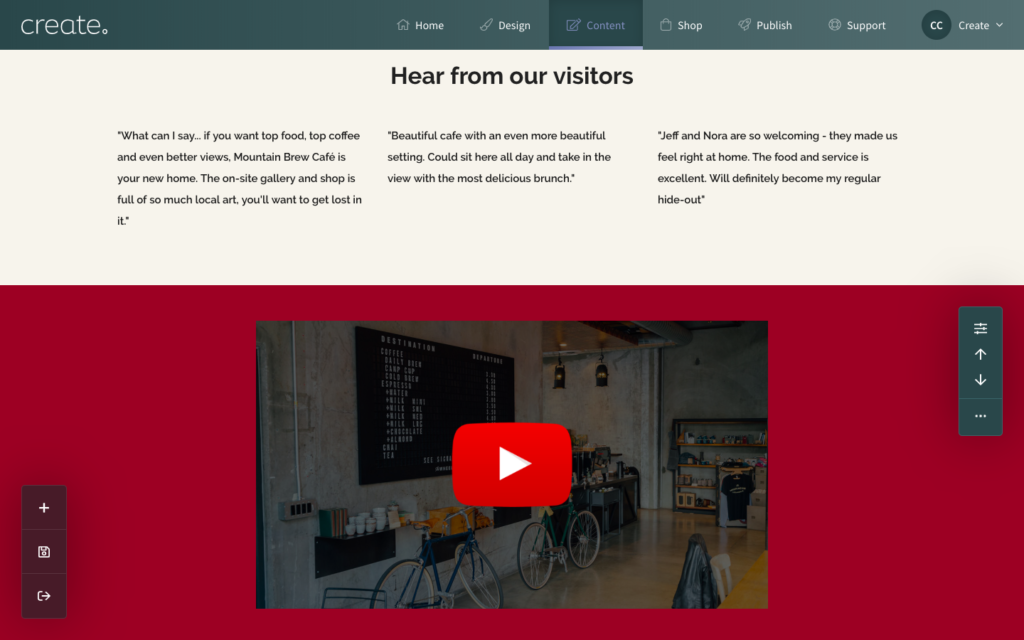 On the other hand, the video improves your SEO thanks to the tools set up by Google. It turns out that a page containing video would have 50x more chance to appear at the top of search engine rankings, than a site that does not include video (according to a Forrester Research study).
Video is a powerful communication tool, modern and accessible to all types of structures. In the absence of direct human contact, you can share your values, your news, your products, or events with your target and capture it effectively, primarily via your website.
The new means of communication via video are linked to the growing importance of the latest methods of dissemination offered by the internet and mobile internet: live web streaming for events, seminars, conventions, WebTV, viral videos, newsletter, mail, vlog. Video cannot be separated from modern human activities because something that moves looks more attractive than something which is silent. That is a natural law.
But for skeptics on duty, we have separated some data that proves what we are saying:
– Approximately 86% of young people in the US spend 15 hours a week watching online videos;
– YouTube is the second-largest search engine in the world. Only loses to Google, which owns the company;
And if you also want to enter this world of audiovisual content production and guarantee your place in the sun, join this post!
What does a video editor do?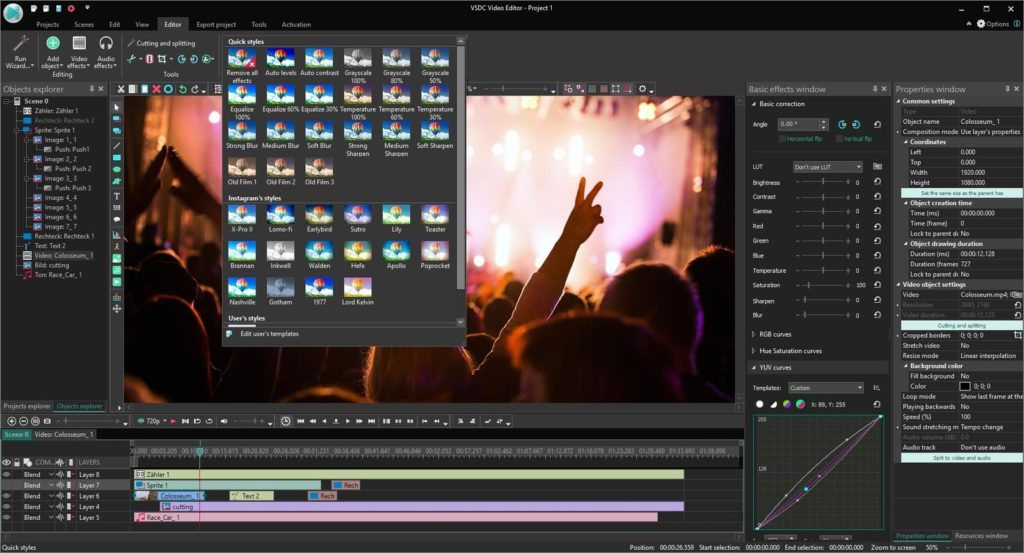 The editor is responsible for editing, color and audio processing, and correcting errors during recording, telling the whole story.
This means that a video editing app like fixthephoto can be a crucial asset for your business organization. You can help it to create videos that can then be shared on your brand website and social media pages. Creating video content for your brand can help you attract audiences, and contribute to branding exercises.
Video editing what you do
In addition to giving the meaning of the narrative, it can completely alter the original context of a work. One has complete control of how he can guide a video, whether or not it gives him the emotion he needs. He also has necessary skills such as converting, from MP4 to MOV, AVI to MP4, etc. If you are interested in more about converting, check this site videoconverter.wondershare.com
What college to do to work with video editing?

Many people who want to work with audiovisual end up in "video editing colleges," such as film, journalism, and advertising. That is a familiar doubt because, unfortunately, there is no college course aimed at editing. What we have are courses that end up encompassing this competence.
These three courses cited do involve a little editing, but not necessary.
– In cinema, for example, you will learn techniques and concepts involved, but not with the editing itself, only the basics will be introduced in the course.
– Already in advertising, you will learn techniques focused on advertising itself, such as art direction and photography.
– The same happens in journalism; each course will only have its introduction in the editions, not being necessary to be a great editor.
That is a big mistake (or maybe not), although it seems that these courses will make you a great video editor and expert, you're wrong. What happens most often is that you have one or two chairs (stories) about audiovisual production, which will give you a basic notion.
How to learn how to edit videos?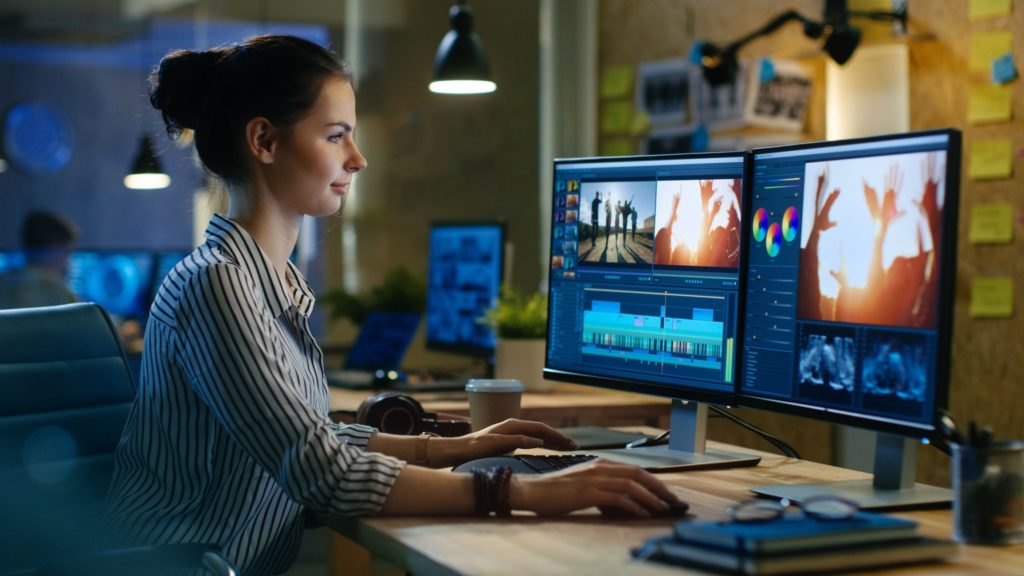 Well, for you to start editing and producing a good video, you need to have knowledge of editing programs. I will mention the most famous and used by the guys.
– Adobe Premiere – is the most used by editors because it has several functions and practicality when editing videos.
– Unit converter – used to convert video format.
– Adobe After Effects – also from adobe After is an excellent program for making animations and even more elaborate post-editing, and it has complete interaction with all Adobe programs. Works great together with Premiere
– Sony Vegas – widely used today, especially by beginners in editing, but has some flaws, especially in synchronization.
It is tough to master all programs or even one; the practice makes perfect. Don't try to master or learn all at the same time; focus on just one application and learn all about it. Once you have some knowledge of these programs, consider creating a video editor portfolio.
Also, consider becoming a freelance editor, which will also help build a portfolio. And if you haven't got your first job yet, stick with that friend who has a band, or want to start a channel and offer your work to them. Even if you do not receive it at that time, you will gain experience and practical knowledge. And that has no price!