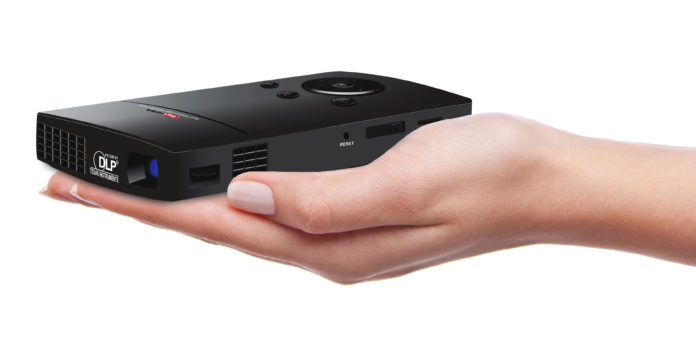 Have you ever heard of Pico projectors also called pocket or mobile projectors? Well, these are very useful devices that are, above all, easily portable, and that is the main reason why they should be purchased. For example, if you are on a business trip, these little gadgets are ideal because they do not require a lot of space and some can literally fit in the palm of your hand. That's why they are called Pico. Some of them have some unique features that will make your experience more pleasant and unique. Plus, some Pico projectors are better than regular ones.
They are good for watching movies, videos, presentations, etc. You can use them for a wide array of needs. However, choosing the best one is not an easy task as you might think. Some manufacturers are claiming that they have the best product on the market. Sadly, we know that this usually isn't true. It is recommended that you do some research before making a buy. Do you want to find out what are the top 5 best Pico projectors currently available in the market? If so, read the following article we have prepared for you. If you're ready, let's get started.
1. Anker Nebula Capsule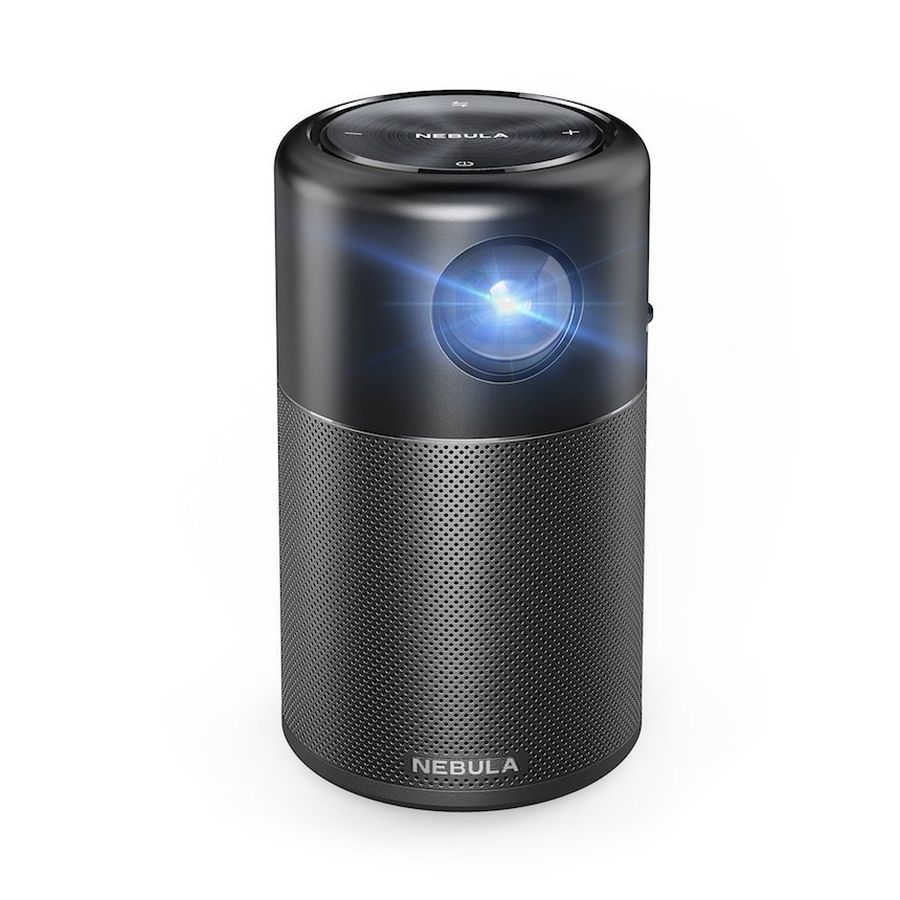 If you need a small and compact Pico projector that you can literally take with you, the Anker Nebula Capsule is the right solution. This pocket projector is powered by Android 7.1 OS which allows you to access the Internet via Wi-Fi so you can access popular platforms such as Netflix or YouTube. Of course, smartphone connectivity is also available so you can display your videos or other files.
A 360-degree audio speaker will give you better user experience, and you can also use this projector as a wireless speaker due to Bluetooth technology. Of course, we should also not forget USB and HDMI connectivity, which means that you can attach any device from flash drive to laptop on it. As for the battery, Anker Nebula Capsule can last for 4 hours in video mode, while you can listen to music for about 30 hours with a single charging. Its current price on Amazon is around $300.
2. AAXA Technologies P300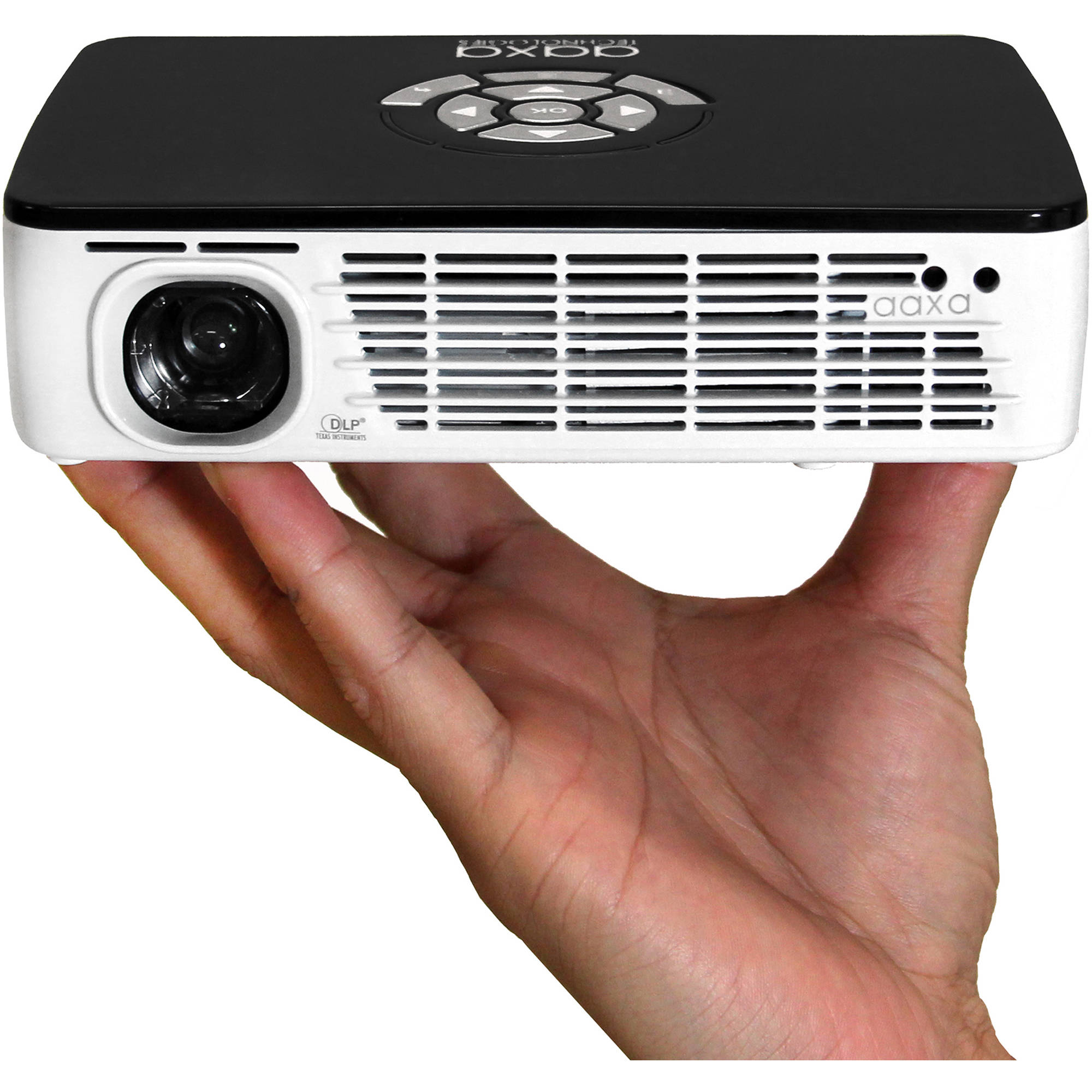 Now, we are going to talk about AAXA P300, which is a Pico projector featured on many lists made by experts. So, you see that this one is highly critically acclaimed. It is based on its native 1280×800 resolution, which is pretty impressive if you ask us. You can rest assured that this resolution will assist you in having the best possible visual quality. Also, this device will allow you to the experience of playing 1080p content with the utmost ease.
It doesn't matter if you are trying to play it indoor or outdoor, you will not have to worry about the possible vividness damage. The reason for this is that it features 500 ANSI Lumens which was proclaimed as the best one in its generation. Plus, it features a 16:10 aspect ratio. However, it is lacking options when you are finding yourself in tricky situations. You will not have to worry about the distance and projection size because it has an image range of ten to one-hundred and twenty. Its throw ratio is 1.38:1. That means you can put it almost anywhere and you will have the same result.
3. LG PH550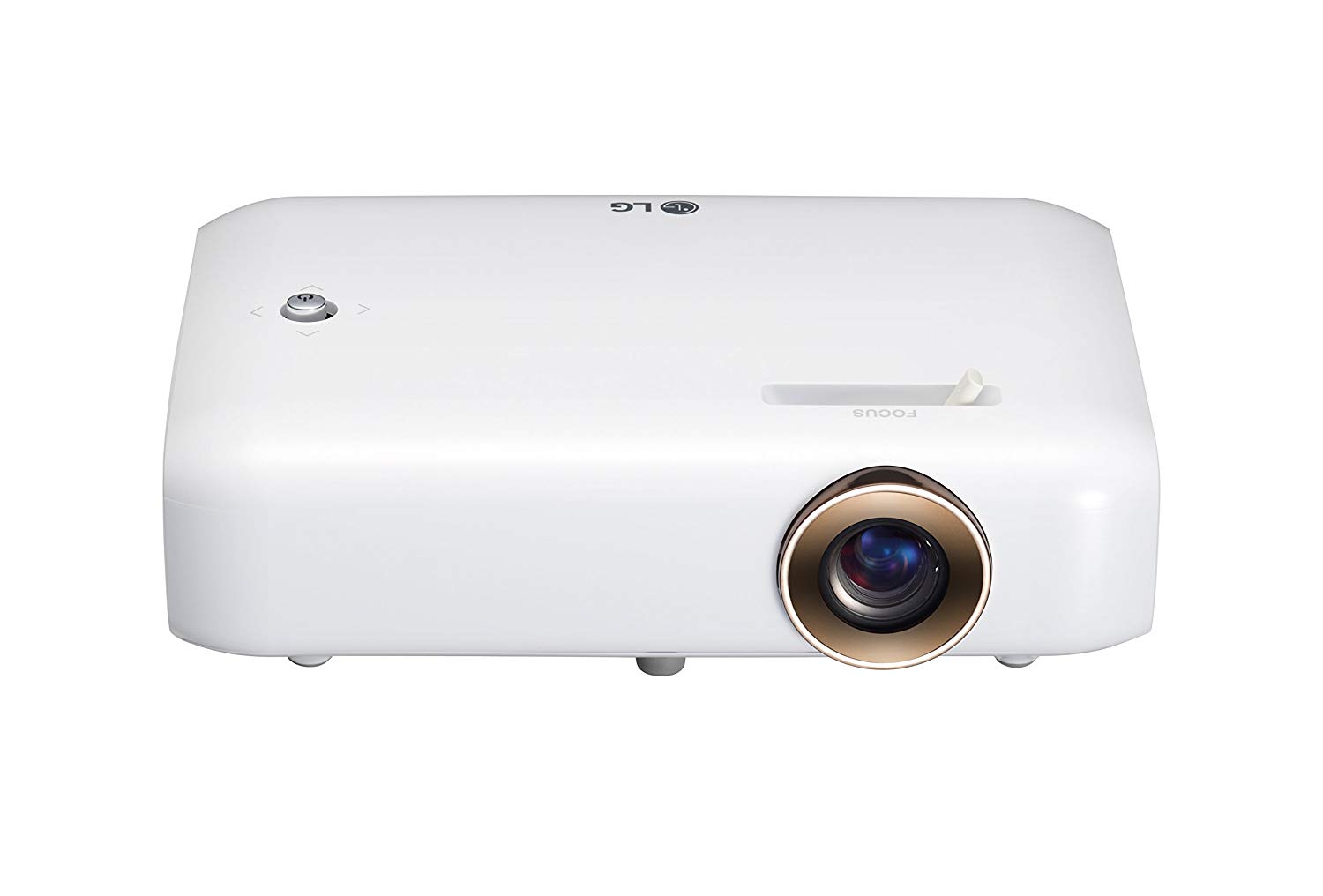 Next on our list is the LG PH550, probably the best wireless Pico projector currently available. Although you can't actually put it in your pocket, it will fit perfectly in your backpack or bag. Also, the weight is very small (only 1.43lb) but the quality is great. As for connectivity, we said that wireless and Bluetooth connectivity and many ports such as AV, HDMI, and even a TV tuner are available. This means that you will be able to enjoy TV channels anywhere at any time.
When it comes to image quality, the LG PH550 has a 100,000:1 contrast ratio that will provide you with just enough image quality (HD resolution) in 25 to 100 inches of size. We almost forget about a battery that can last 2.5 hours in video mode. If this pocket projector looks like it was made for you, then you can order it on Amazon for about $380.
4. Sony MP-CD1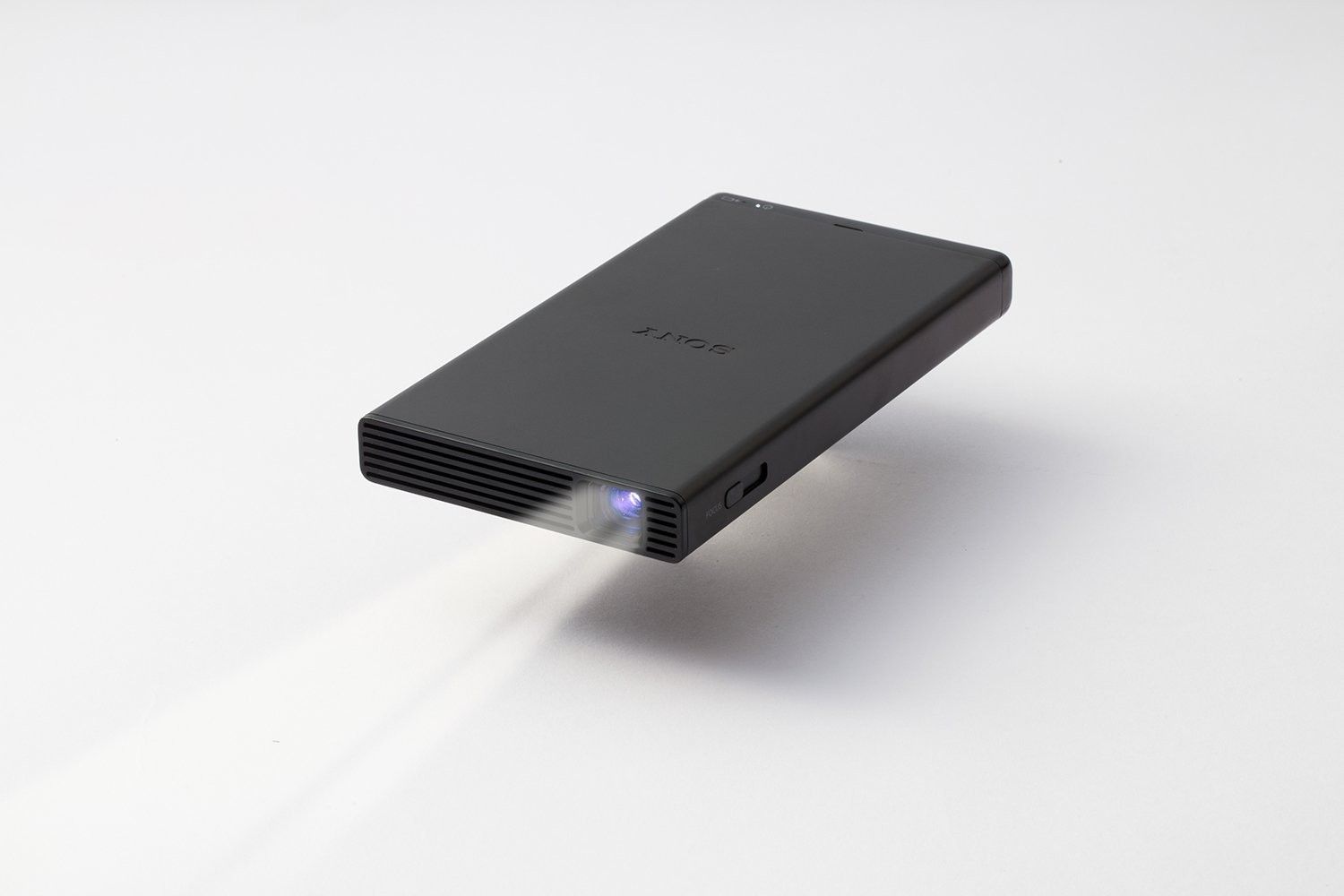 MP-CD1 from Sony is another top Pico projector who is more famous because of its features, which are pretty unique. Probably the most notable one is a power bank. It has the capacity of 6000mAh, which is more than enough for anybody. The dimensions of this Pico projector are 4.3x4x1.2 inch. Plus, its weight is only 0.75 Ibs. The design is also very impressive. It is small, compact, and it comes in icicle gold color. Sadly, this is the only color you can get it in. Nonetheless, the design is pretty impressive, as we said, and it is pretty unique if you ask us.
Plus, CD1 comes with a rechargeable battery which can last up to three hours. And, hear this. You can set up the projector in your house for three hours without a power socket. Just think how good this is. This device comes with a DLP screen. It features a short-throw ratio of 1:1. The quality of the image is exceptional. It comes with a two hundred lumens LED bulb. The best thing about the bulb is that it can last for more than 30,000 hours. Impressive, right? The calculations are saying that it would need to work for eight hours a day and in ten years it will need to be replaced.
5. RIF6 CUBE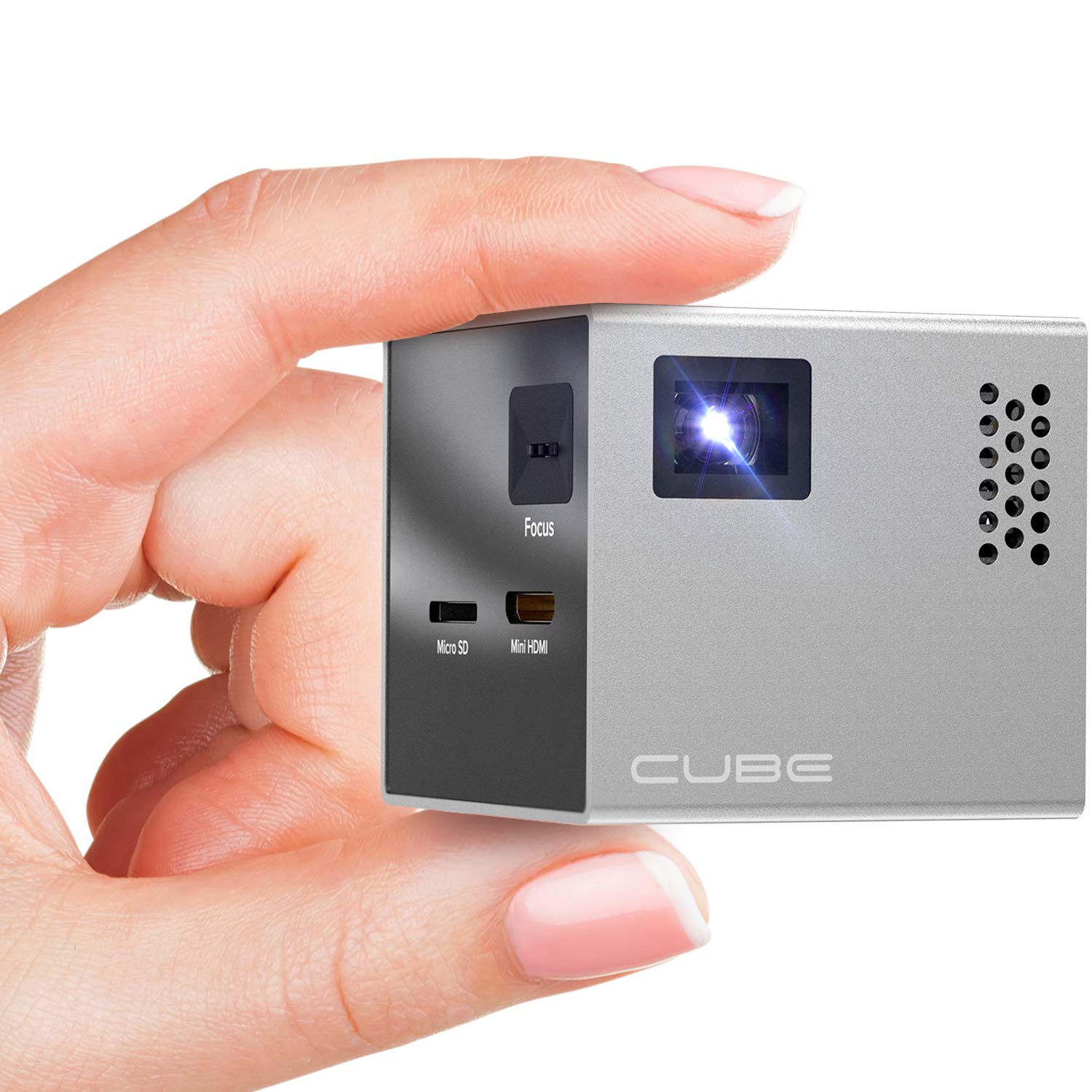 The RIF6 CUBE is definitely the smallest Pico projector on our list. First of all, we would emphasize that its price on Amazon is only $190 so this is a budget device. Consistent with its price, the quality of the projected image is lower but still acceptable. We also have very small dimensions and this unit can literally fit in the palm of your hand.
As for connectivity, unlike some more expensive devices, the RIF6 CUBE does not have Wi-Fi or Bluetooth connectivity, but USB and microSD card ports. Another problem may be a battery that isn't too durable, just 90 minutes with a single charge. Still, as we said, this is a budget Pico projector, so don't expect too much.