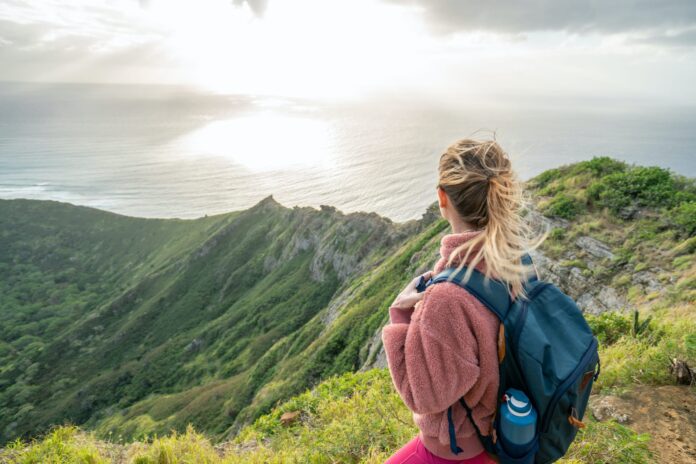 There is Maui, Kauai, Nihoa, and more! But with so many islands and so much to do, finding the best things to do in Hawaii can be challenging.
There are many fun things to do in Hawaii, but choosing the top 5 can be challenging, especially if you've never been. Here's our guide to the top 5 things to do in Hawaii next time.
But before we begin, check out our article about tech tools that you could find useful while traveling.
1. National Park of the Volcanoes of Hawaii
Exploring the Hawaii Volcanoes National Park is a must-do experience for anyone visiting the islands. This UNESCO World Heritage Site is home to two of the world's most active volcanoes, Kilauea and Mauna Loa, both of which have created a unique landscape full of geological wonders.
At the park, visitors can hike along well-maintained trails that pass through diverse ecosystems, ranging from lush rainforests to barren volcanic deserts. The Chain of Craters Road, a scenic 18.8-mile drive, offers breathtaking views of volcanic landscapes and coastal cliffs. You can also venture through the Thurston Lava Tube, a massive cave formed by a lava flow, and witness the power of nature up close at the Jaggar Museum, which overlooks the active Halema'uma'u Crater.
2. Take a tour of Pearl Harbor
You can see the ships that took part in the battle of Pearl Harbor during World War II at Pearl Harbor if you're looking for a bit of history in Hawaii.
You can visit the Battleship Missouri Memorial, the USS Bowfin Submarine Museum & Park, and other parts of Pearl Harbor, so get your Pearl Harbor tickets today.
3. The Napali Coast is another great place to visit
The Napali Coast is another beautiful spot in Hawaii. It is located on Kauai and offers views of gorgeous cliffs. You can also hike the Kalalau Trail, an 11-mile trail that is sure to be a pleasant experience.
4. Take a trip to Waimea Canyon
Although it's a 20-mile hike, it's one of the most beautiful hikes where you can see the Puu o Kila lookout and the forest of Kokee.
5. Hawaii Cruise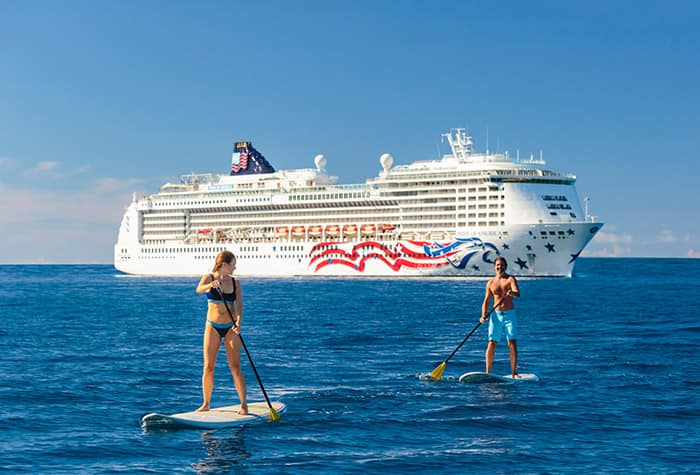 A Hawaii cruise offers an unforgettable journey through the breathtaking islands, providing a luxurious and convenient way to experience some of the best sights Hawaii has to offer. With a variety of cruise lines and itineraries available, you can customize your trip to suit your interests and preferences.
Island Hopping Made Easy
One of the biggest advantages of a Hawaii cruise is the ease of island hopping. With multiple islands to explore, each with its unique charm and attractions, a cruise allows you to visit several destinations without the hassle of booking flights and accommodations. Wake up to a new island every day, giving you ample opportunity to explore Oahu, Maui, Kauai, and the Big Island, among others.
Shore Excursions and Activities
Hawaii cruises offer a wide range of shore excursions and activities, allowing you to make the most of your time on each island. From hiking through lush rainforests and exploring volcanic landscapes to relaxing on pristine beaches and snorkeling in crystal-clear waters, there is no shortage of adventures to be had.
Cultural Experiences
Cruise lines often provide onboard cultural experiences and entertainment, giving passengers a taste of Hawaiian culture, history, and traditions. Enjoy authentic Hawaiian cuisine, watch traditional Polynesian dance performances, and learn about the islands' rich history through storytelling and cultural demonstrations.
All-Inclusive Packages
Hawaii cruises often offer all-inclusive packages, which can provide great value for your vacation. With accommodations, meals, and various onboard activities included in the price, you can enjoy a stress-free, budget-friendly trip. Some cruise lines even offer drink packages and shore excursion bundles for added convenience and savings.
Unparalleled Scenery and Wildlife
A Hawaii cruise offers stunning views of the island's dramatic landscapes and unique wildlife. Witness the majestic humpback whales during their annual migration (typically between December and April), or catch a glimpse of spinner dolphins, sea turtles, and tropical fish as you sail through the warm waters. Enjoy the picturesque views of towering sea cliffs, lush valleys, and cascading waterfalls as you navigate the islands' stunning coastlines.
6. Road to Hana, Maui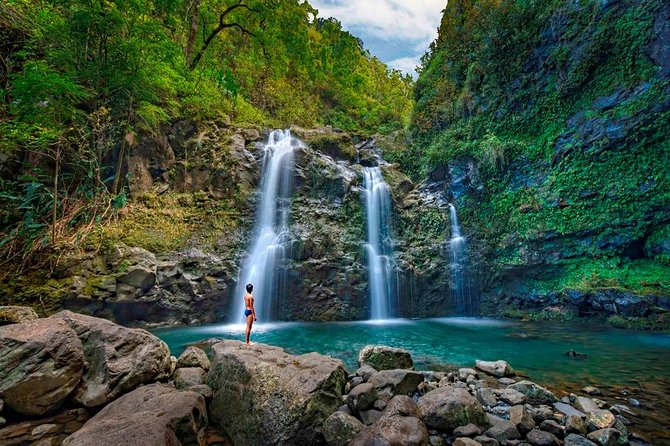 Embark on a scenic journey along the winding Road to Hana, a 64.4-mile stretch that offers a unique insight into Maui's lush rainforests, cascading waterfalls, and dramatic seascapes. With more than 600 curves and 59 bridges, this drive is not for the faint of heart but is well worth the effort.
Make sure to stop by the various lookout points, such as Waianapanapa State Park, home to a black sand beach and ancient lava tubes, and the mesmerizing Seven Sacred Pools at Ohe'o Gulch. Allow ample time for exploring the numerous hiking trails, waterfalls, and botanical gardens that are sprinkled along the route.
Words of wisdom
The best things to do in Hawaii are to take a cruise around multiple islands or to visit an island that has a lot to see.
In order to maximize your Hawaii experience, you should consider visiting all 5 places and taking a cruise to see more.