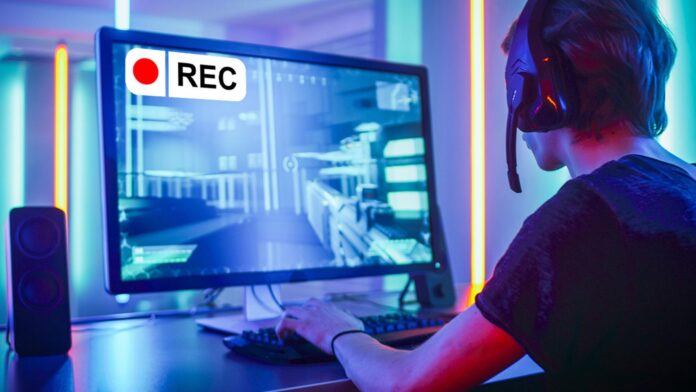 The discussion regarding the best screen recording software is endless, not because no person can decide which is the best one but because of the availability of enormous competitive options that make it a hard time to decide. Fortunately, the story does not end here.
The entry of promising ones like flashbackrecorder.com with screen recording and video editing skills further puts the potential audience in a pool of advantages to gain amazing benefits and gestures.
5 Most Reliable Pc Screen Recording Software In 2023
Search engines have an overwhelming response towards the screen recording software's. Not to forget their excellent use when everything shifted to the online mode amid the outbreak of the coronavirus pandemic in 2023-2021.
So, to avoid any future contingencies and cater to the sudden use, here are 5 trustworthy screen recording software for the PCs.
1. ShareX For Windows At No Costs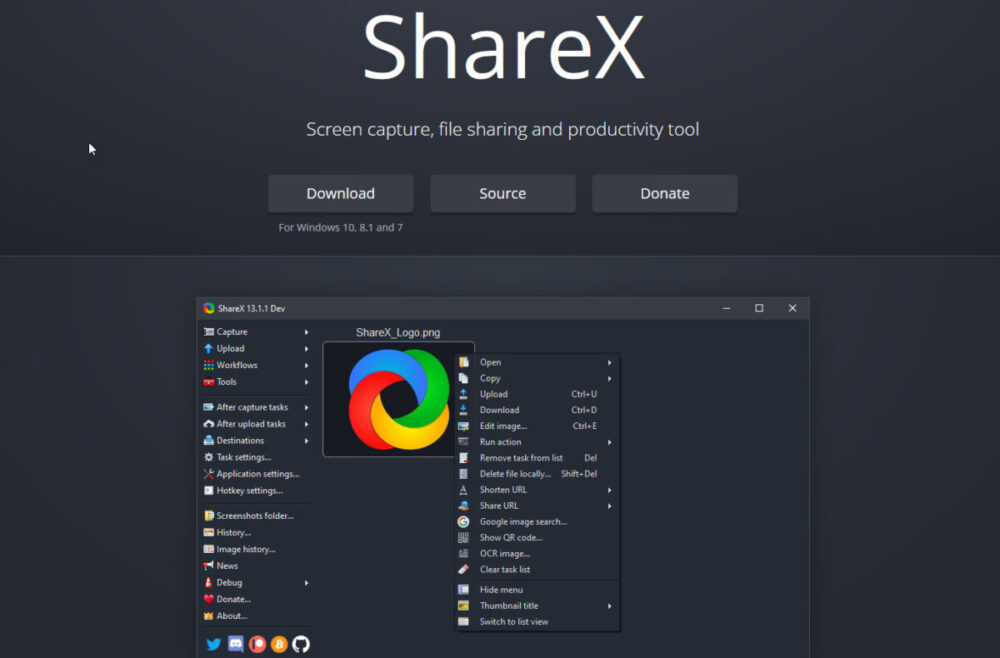 Talking about all the windows users, ShareX seems to have created a niche for itself in the last 13 years. It functions as an open-source program and helps the users with the .NET framework limited to windows only and C# programming language.
Features
It is open source and allows users to keep videos in different formats and upload them on social media platforms like Twitter, Flickr, and others like Google Photos.
It can spot texts in screenshots further, allowing the user the option of copying and pasting.
It is a boon for developers, but they must watch out for its overburdened reliance on shortcuts and drop menus.
Market Costing
Pros
It is lightweight.
The users are entitled to the ability to make creative GIFs apart from just screenshots and recordings.
There are no procurement costs.
Cons
It is not available for any platform other than Windows and does not support a user-friendly experience or interface.
2. CloudApp For iOS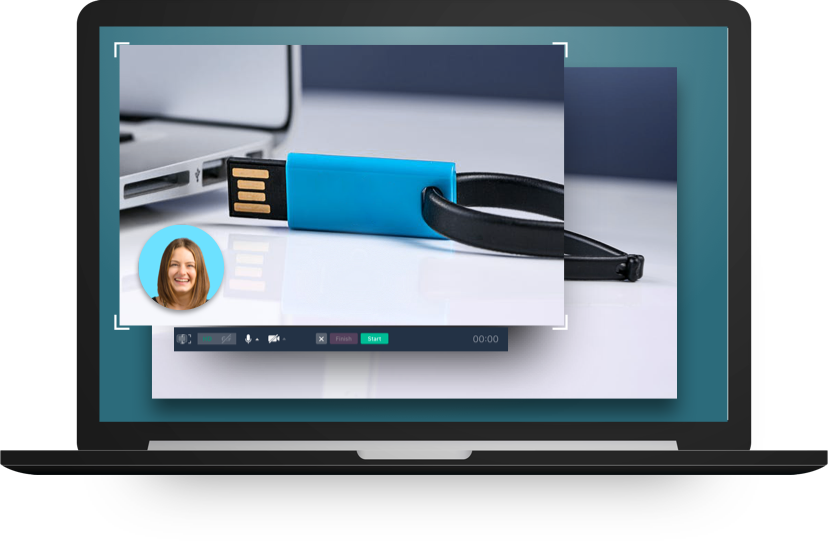 Can software for iOS platforms and Apple devices be far behind when there have been talks related to Windows?
If anyone of you is up for capturing screens, and screenshots, followed by its unquestionably easy process of sharing the links by simply copying them, CloudApp is the one you need. It offers excellent collaboration between teams in offices and different locations.
Features
The tool allows different viewers to view and add anything from the shared collection.
SOC2 integrations ensure password protection, work on the link's expiry dates, template utilization, and the possibility of recordings in the presence and absence of webcams.
It enhances productivity by initiating fast recordings.
Market Costing
The pricing begins at $9.95 monthly.
Pros
It offers compatibility with Windows.
The premium plans are affordable with excellent advantages like generating shareable links automatically.
It offers the advantage of uploading videos instantly.
Cons
The absence of a single-time payment can be problematic for some.
3. OBS Studio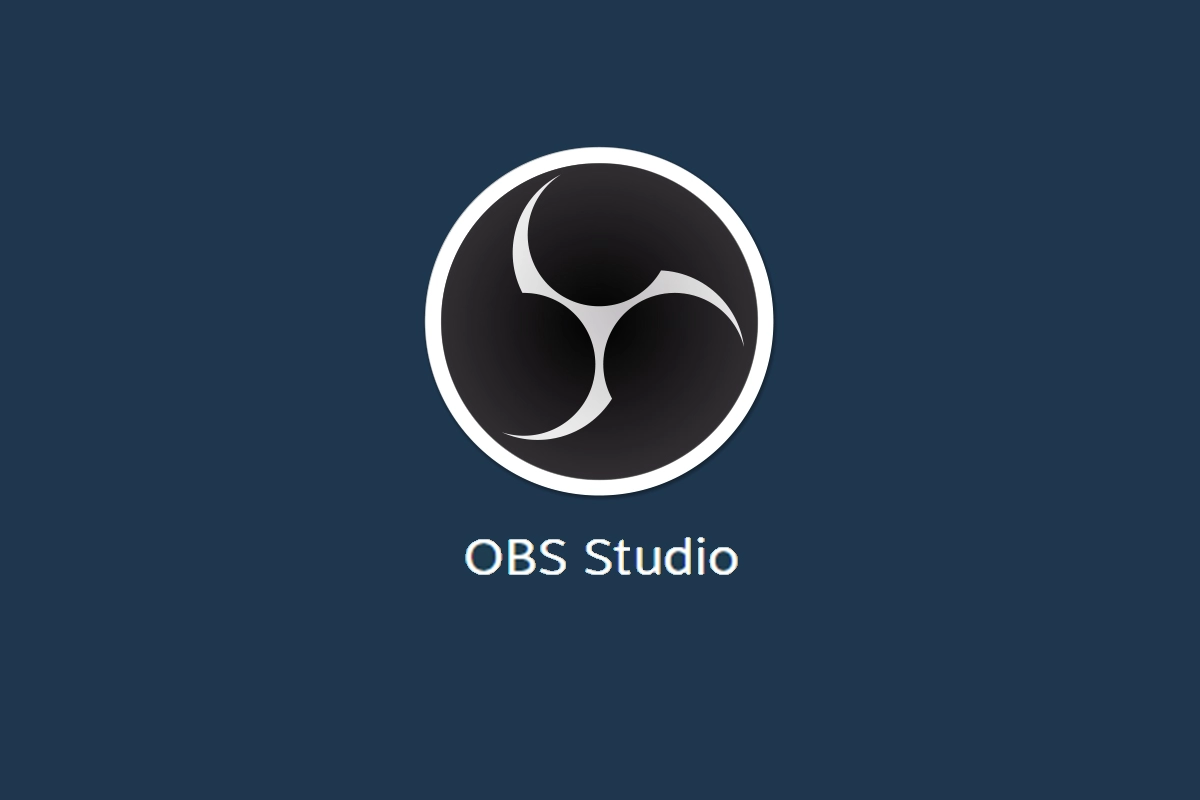 The next one is indeed capable enough to compete for the position of the best recording software. It is a trusted tool by many content creators for live-streaming their content with the help of different devices. Meanwhile, they can do whatever they feel like on different tabs.
Features
From customization for watermarks to framing for webcams, there are many options for the users.
The setup is excellent for dual-monitorship.
The gameplay that allows recording and streaming is an asset for many gamers.
Market Costing
It is free and can be used on different platforms like Linux, followed by Windows, and Mac.
Pros
It is a trusted source for many online content creators on platforms like YouTube.
It offers an amazing degree of customization from different perspectives.
It offers a professional level of expertise for recording, sharing, and streaming.
Cons
It belongs to a comparatively complex process and hence, requires learning beforehand for anyone who wishes to use it.
4. Movavi Recorder For Screen Recording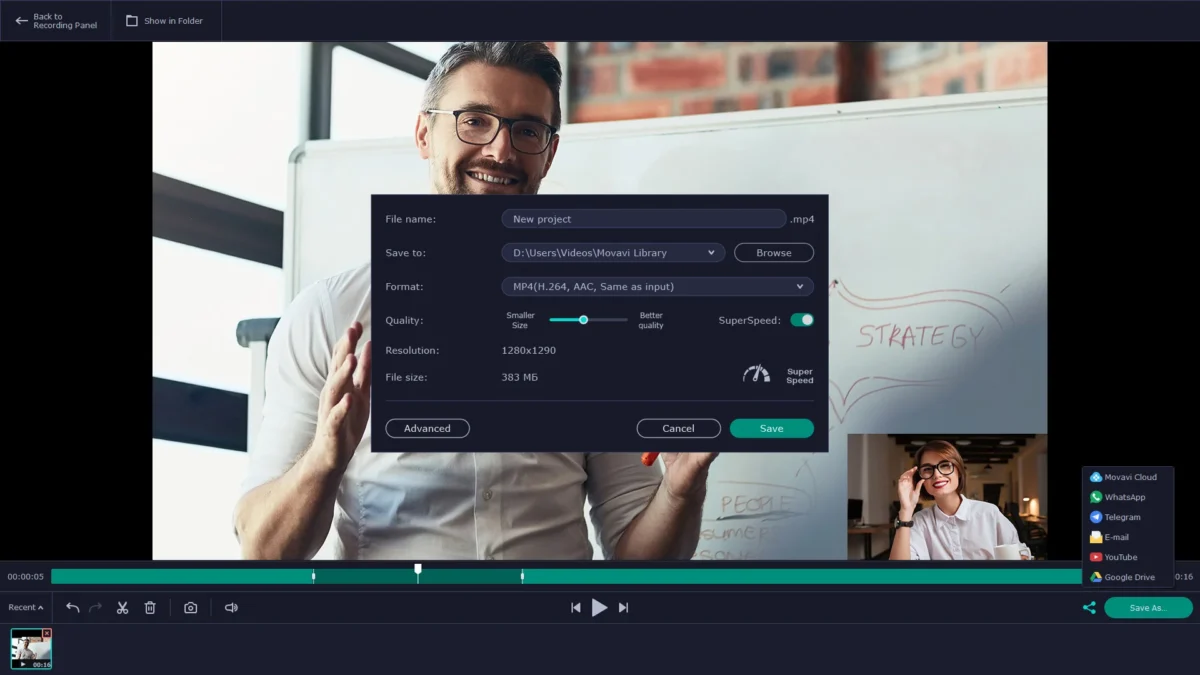 The next viable option is the one that offers an excellent choice for many users for recording various things like webinars, meetings, speeches, motivational videos, do-it-yourself (DIY) tutorials, classes, and many more things. So, anyone can use and draw the benefits from this screen recording software, from students to corporate employees.
Features
Most users can use this tool for recording anything that runs on different screens and platforms with the help of webcams. In some cases, it can be a mixture of both, and users can witness the available advantages.
Amongst the features, there is a very special one that helps record split screens. Hence, separate streams can be recorded with this software's help.
It is a hub of editing options that different users, like professors, students, teachers, employers, and employees, can use at their discretion.
Market Costing
Users can opt for a one-week trial for free on both platforms, Windows, and Mac. The zero-cost trial includes the experience of editing tools and watermarking different kinds of output videos. The yearly premium is available at $44.95, and the lifetime price is available at $64.95.
Pros
It offers easy to use for various users.
The interface is simple and beneficial for different categories of users.
Editing tools offer great customization.
Cons
Movavi does not help in gameplay recording. Hence, gamers cannot find much use in it.
5. Apowersoft For Screen Recording At Zero Cost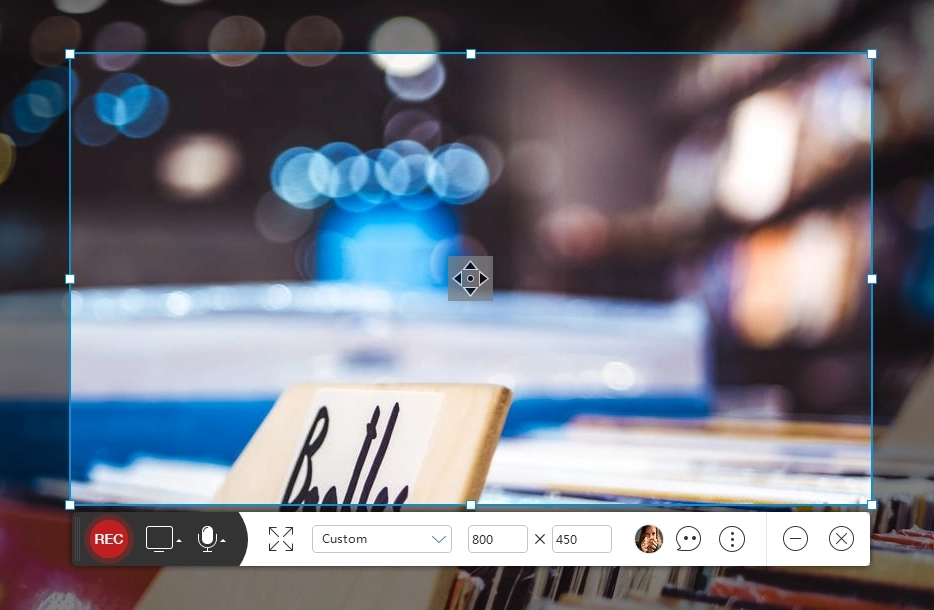 The last one on the list is an easy-to-use tool that lets different users create tutorials and DIY videos, followed by tutorials related to software use. The best part about using this one is that it is a web-based software, unlike the rest of the competition.
Therefore, using it is simple: users can visit the website, move forward with some basic steps, and hence, record the screen as and when they like.
Features
It is available at zero costs, which does not limit the users' benefits. Instead, they have the option of screen recording any number of videos that they like. Also, there is no need for users to download this tool.
The features of real-time recording and others like callouts add to the creativity and engagement degree of these videos.
It is possible to save videos in different formats and upload them to mediums like YouTube, Drive, and Dropbox. It is possible to save on the website, too.
Market Costing
Users need not pay anything for using this recording software.
Pros
Downloads don't have watermarks, so comfort and ease of use are the maxima.
The users can go for live annotations.
It is a website-based tool that adds to the user experience.
Cons
Mac users do not get access to all features.
Conclusion
The software pool has many options; at least one will work out based on the needs of different users.
Many offer free trials, so don't wait anymore!
Try them out and know how well they work and the benefits they have in store for you.