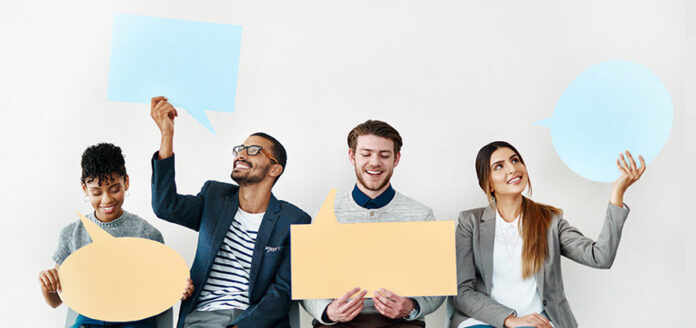 Whether you have good communication at work and want to improve it or you just have to fix it, it must have certain elements. The goal of the presence of the following elements is effective communication, and it consists of: the person sending the message, the context, the person receiving the message, the way the message is conveyed, and the content. These are the basic components of any real communication.
However, when we talk about communication in the workplace, the person who sends the message has a very important task. That message must be extremely clear in order to be able to be interpreted in the right way. On the other hand, the recipient should have the ability to interpret clearly. He must also listen carefully, read the context, etc.
So, you can notice how difficult it is to convey certain information considering the components of communication and the characteristics of the participants. However, technology can greatly facilitate this process and contribute to better functioning at work. To experience this for yourself, read and apply some of our tips on using technologies in workplace communication.
1. Use of social networks
Communication at work has long since changed for the better. The use of various devices such as smartphones, chat applications, etc. has contributed to this. In this way, conversations between employees, superiors, and companies take place at a much more efficient and productive level. Of course, that is one of the main goals of every company. In order to achieve this in your workplace, you need to take advantage of all the technological opportunities that will bring you a more thoughtful, cooperative, and unified atmosphere at work.
For example, take full advantage of email even though most companies use it. However, find out about all its additional functions, upgrade it, etc. Also, introduce text or video communication, and video conferencing and webinars are an equally good idea that is a complete hit in the world today. For this, you need some simple applications to use like Skype, WhatsApp …
You can conduct all-important meetings or conversations this way and thus leave enough time for other important business tasks. Therefore, maintaining face-to-face contact is possible even without encounters. All you need is a few minutes to download all the necessary applications and try them out as soon as possible.
2. Use project management software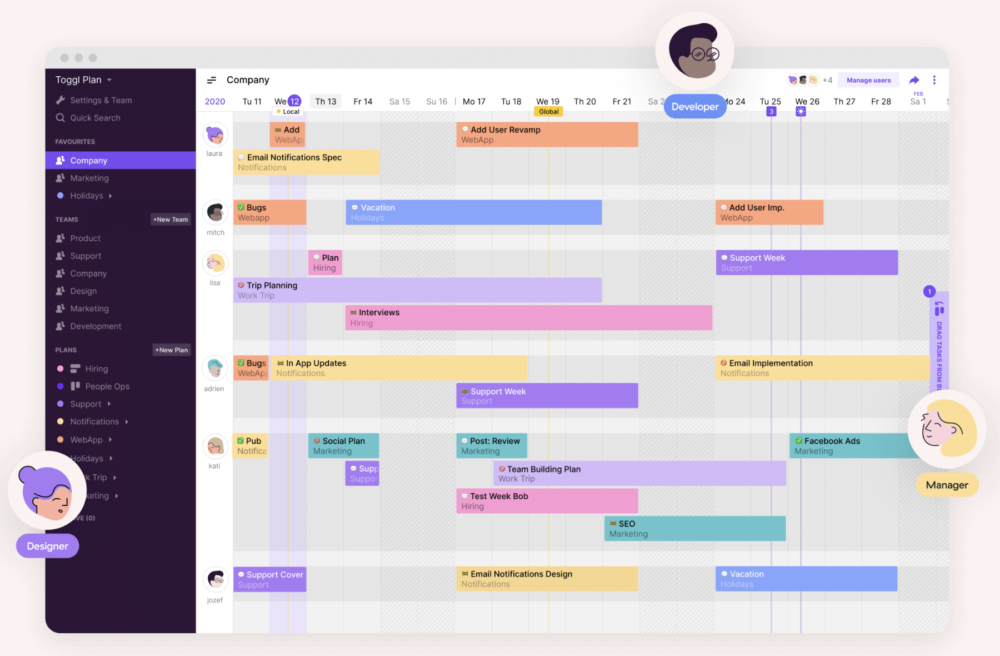 We present you a great way to stay fully organized, but also more than you would with a personal assistant. This software will help you have a constant insight into the whole project, business, or some other target area. At  www.indigoworkplace.com you can see everything that software of that kind can offer you. All this in one place while managing with the goal of building, delegating, reviewing … For example, managers or leaders will spend a lot less energy in this way and direct it to other important things. They will have time to communicate more with each other and exchange some ideas that are important for the business. All this is possible with easier monitoring of certain activities.
You will meet deadlines, increase efficiency, and accuracy in performing tasks. Today you can find software with very innovative features. Each of them affects individual segments of work when it comes to achievements and quality of work. Keep in mind how important the assessment of the supervisor is. Responsibility creates a lot of pressure, and the risk of failure is even greater. However, with this kind of software on your side, you don't have to worry.
3. Install SaaS cost management tools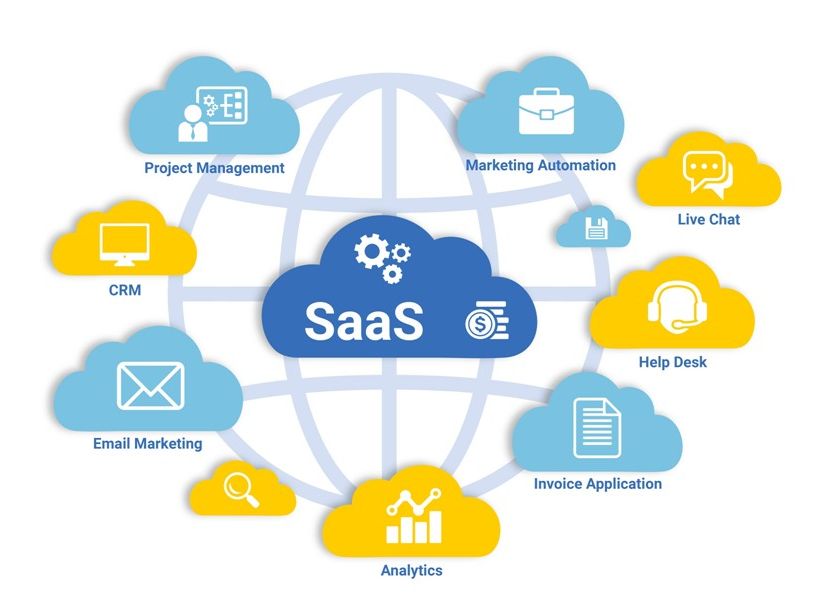 Monitoring the whole process and managing tasks requires great concentration and taking responsibility, but all this also applies to cost management. Money is a priority of every company as a resource and a goal. Therefore, managing this item is also monitoring profitability as the ultimate goal of the company. With SaaS tools, you can check fiscal status, cost-effectiveness, etc. Every small task can be done thanks to this innovative technology.
In order not to incur additional costs and employ a large number of people for these small tasks, you have the option of installing this tool. With it, you can immediately eliminate manual task handling and thus welcome automation to any business location if possible. When you achieve task integration you achieve great results in every field of work.
4. Take advantage of an innovative security system

Investing in a company should also mean investing in its security. No matter how much you provide everything else, a bad security system can bring everything down for you in an instant. So, in order for your business to continue in the right direction, we recommend that you use technology for that purpose. What might help you is security software and hardware that includes a person identification feature. In this way, all important data will be accessible only to a person who has the authority to do so.
All this is possible thanks to the option of recognizing fingerprints and faces. That way, your workplace has a better atmosphere, because all employees can be safe with superior data protection. They will be sure that not all valuable information can reach people who should not have it.
5. Cloud technologies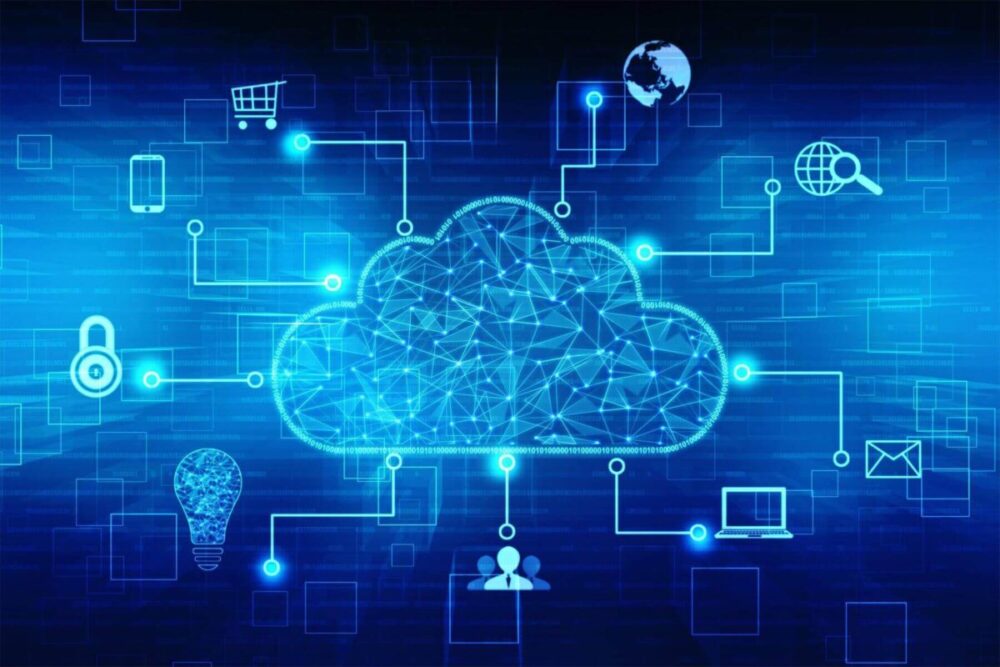 Using this technology breaks down the boundaries that stand between different business sectors within one company or more. With this community, you achieve a much better form of communication that will take place on a different level. Another of the many benefits is the elimination of inequalities between employees and generally divisions that are not desirable for effective collaboration.
This also provides them with the possibility of portability. It is far easier for employees to have this option as part of their workplace, so they will be able to work on their projects whenever they have the time. However, this technology is also welcome to leaders who can more easily keep up with the pace of employees and their overall work. Thus, the productivity of leaders becomes even higher and their communication with employees better.
Conclusion
As you see, there are a number of ways to use technology to better communicate. Since a lot of people work from home and the company has a lot of workspaces, communication simply has to take place remotely. This is definitely more of a reason to keep the teams connected and take advantage of some amazing platforms and the chance to connect with colleagues in a fantastic way.