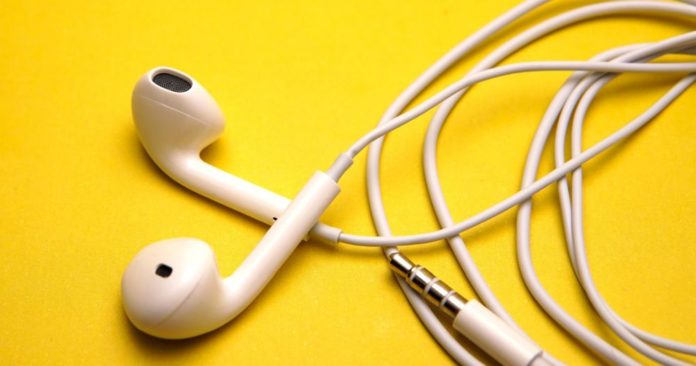 Earphones are an essential part of gadgets and electronics for anyone who has any kind of phone, which in today's world, is almost everyone. They help us isolate ourselves from the rest of the world while we listen to our favorite music, or while we watch something on our devices. It is both respectful to others and useful to yourself. What is more, many of them look stylish and go well with your outfit and phone. They are also great for workouts. In this article, we will see the four best pairs of earphones currently on the Indian market, with price tags under 500 Rs. Enjoy!
JBL C50HI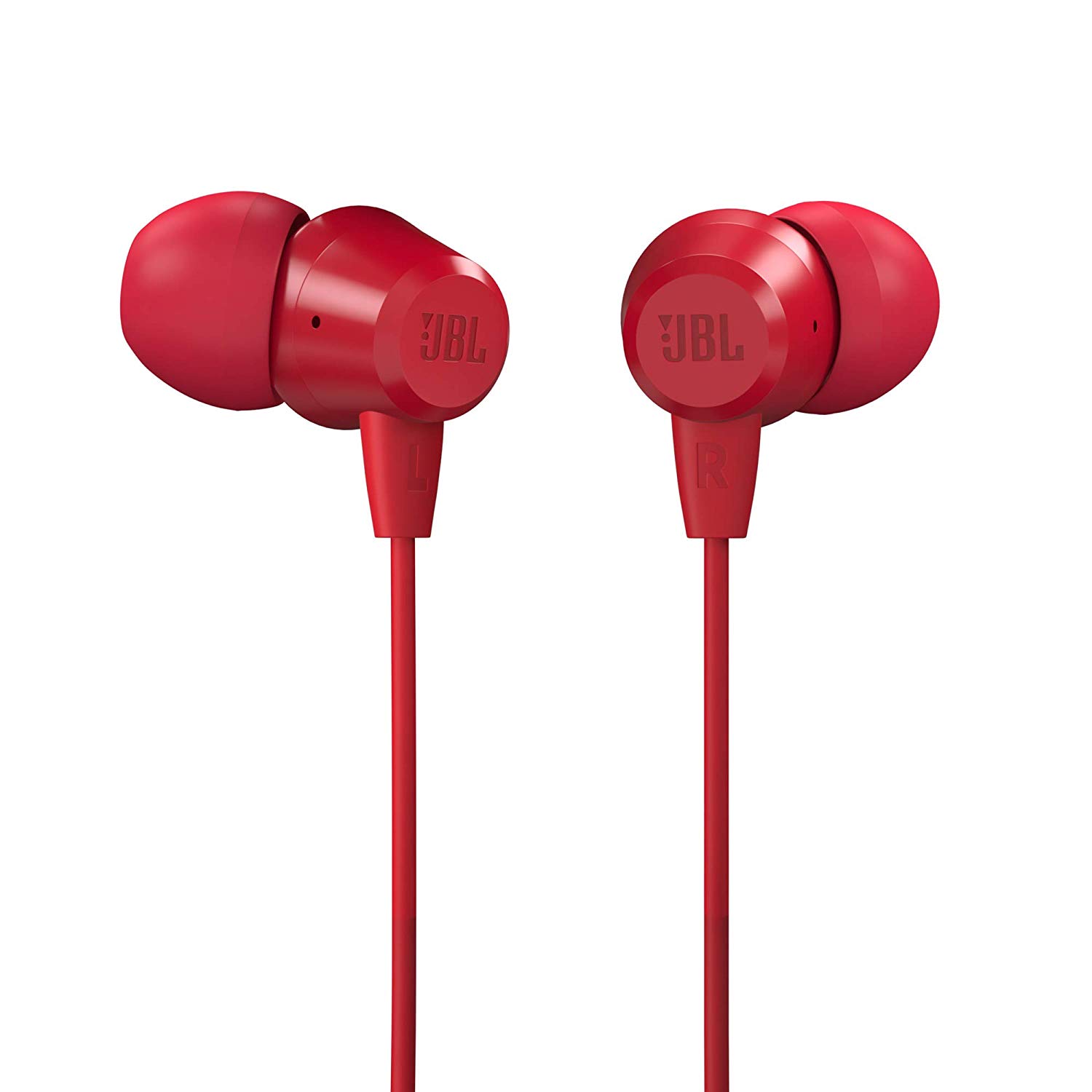 JLB is one of the leading brands in music in the industry. They mostly deal with speakers, but they also have amazing earphones and headphones. The ones in question come in four colors, blue, black, red, and white. They are equipped with a microphone for calls, and the cable is 1.2 meters long. Its frequency range is from 20 to 20000 Hz. JBL equipped them with 8.6 mm drivers and 30 30±4.5 ohms of impedance. The controls on the remote include answer/hang-up button and music controls. Warranty is 1 year. The best things about these earphones are the decent look, comfortable and lightweight wear, and balanced audio with a clear and deep base. One bad side is very thin wires. Value for your money is amazing.
boAt BassHeads 220 & 225 with Mic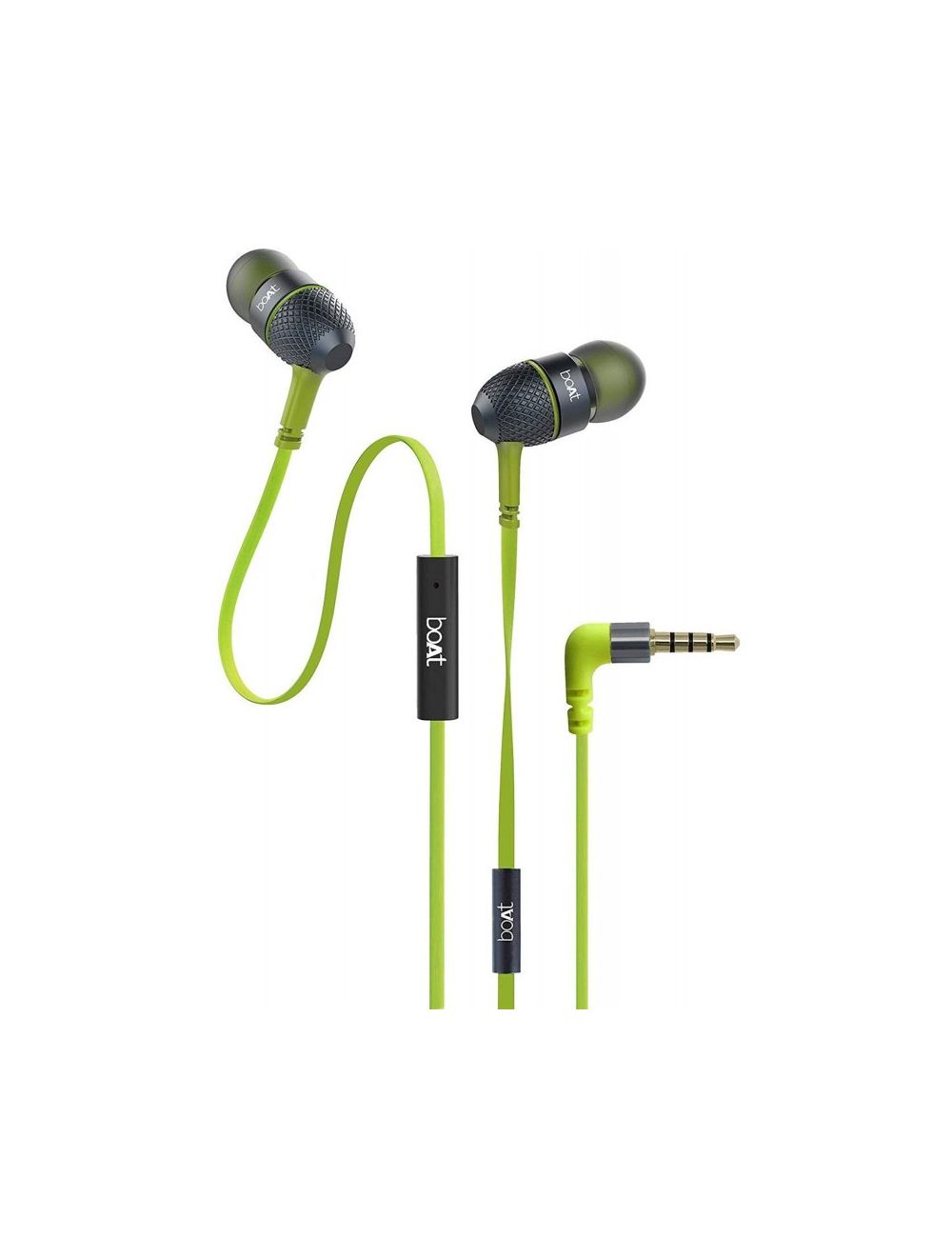 The second entry on our list is by boAT. These earphones are available in six colors, lime, red, blue, white, black, and green. Their cable is 1.2 meters long, and it is flat and tangle free. Drivers are 10 mm, impedance is 16 ohm, and the frequency is 20 – 20000 Hz. They have a microphone and controls remote, which includes answer and hang up buttons. Warranty you get with the purchase is 12 months. Thanks to the metal look, they are both strong and stylish. Their bass is heavy, and overall, they are a good purchase. They could be tinny bit more comfortable to wear for long periods.
Mi Earphones Basic with Mic (2018)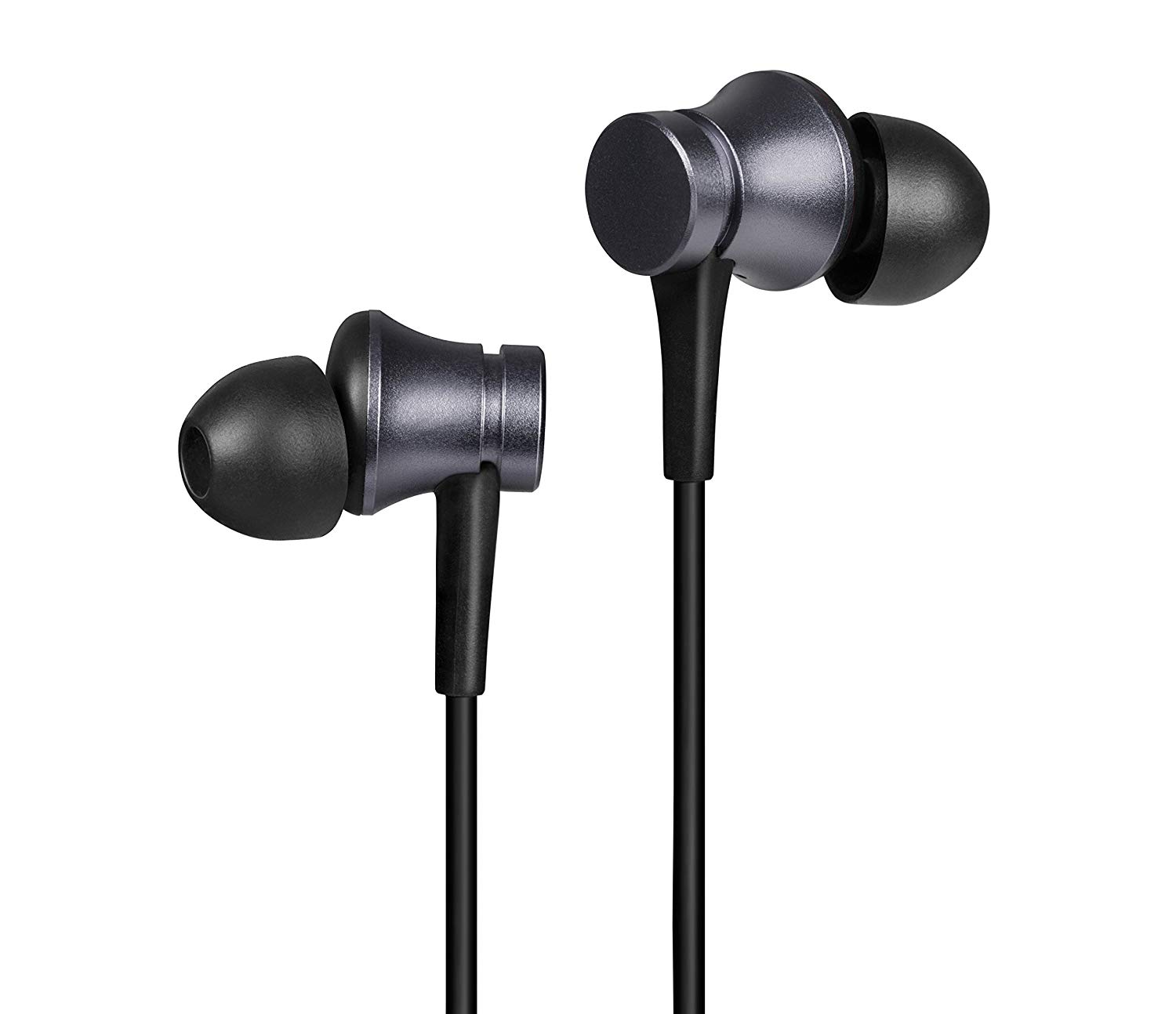 Here is a lesser known brand that still makes good quality products. These earphones come in two colors, red and black. Their cable is 120 cm long, and it is rubber coated for more safety and comfort. They have a microphone, and you can control the music and calls from the remote. Impedance is 32 ohms, and frequency they have is the standard 20 – 20000 Hz. They come with a 6month warranty. The design of these earphones is truly premium because of the metal body, and they are comfortable to wear. The sound is clear and balanced, and you will not be disappointed after getting these.
Realme Buds with Mic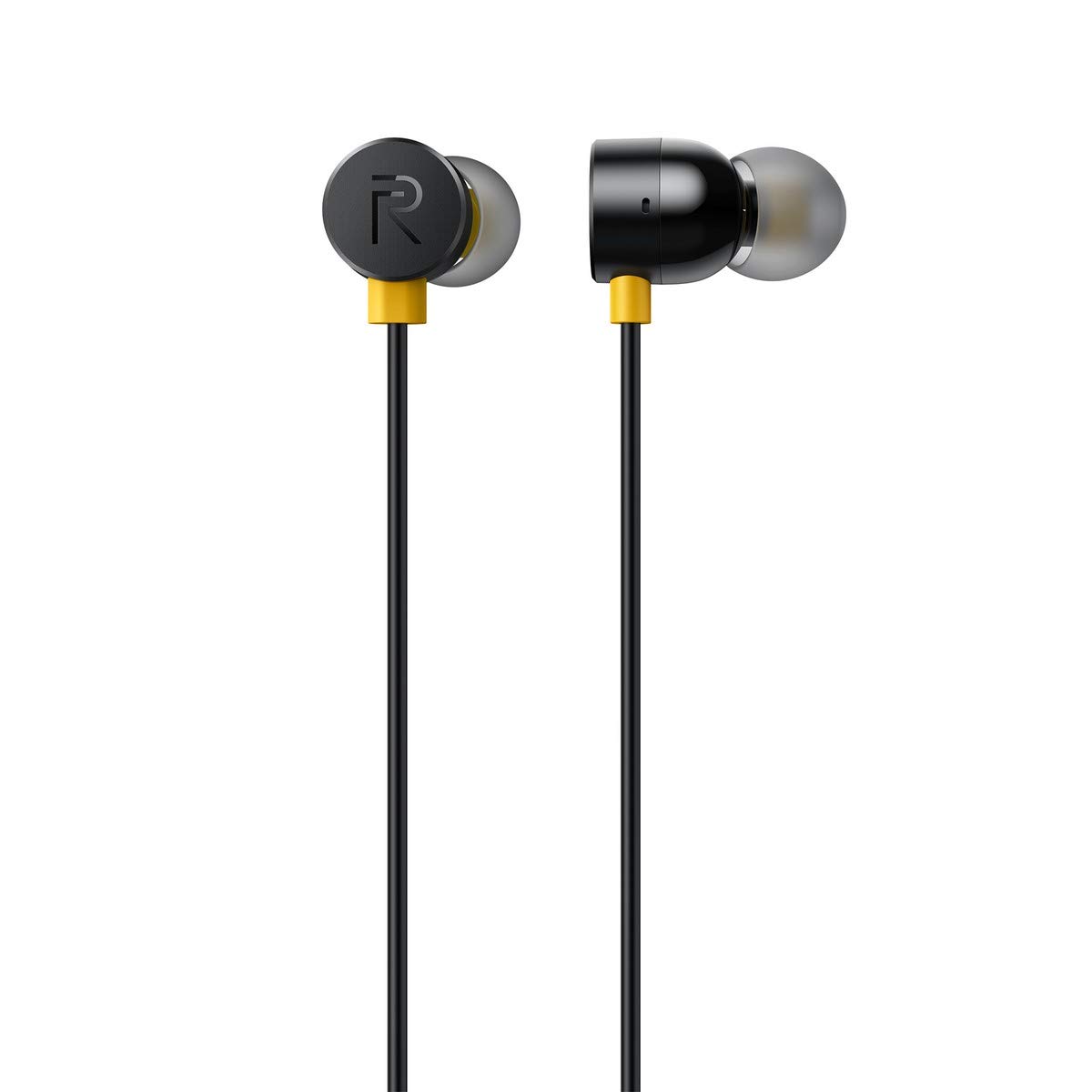 Realme is a good brand of earphones and headphones. This affordable brand has a lot of different price ranges, and these minimalistic earphones are a mid-tier purchase. They are black, with small yellow detailing at the very end of the cables. Speaking of the cable, it is rubber coated and 1.2 meters long. They also have a total of three buttons to control your music and calls. Warranty is 6 months. These earphones have a unique feature, as the ear tips are magnetic, and therefore always stick together. Also, they are stylish and comfortable to wear. Sound-wise, it is clear and balanced, with a nice bass. You get a total of three ear tip pairs in the package.
Boult Audio Bassbuds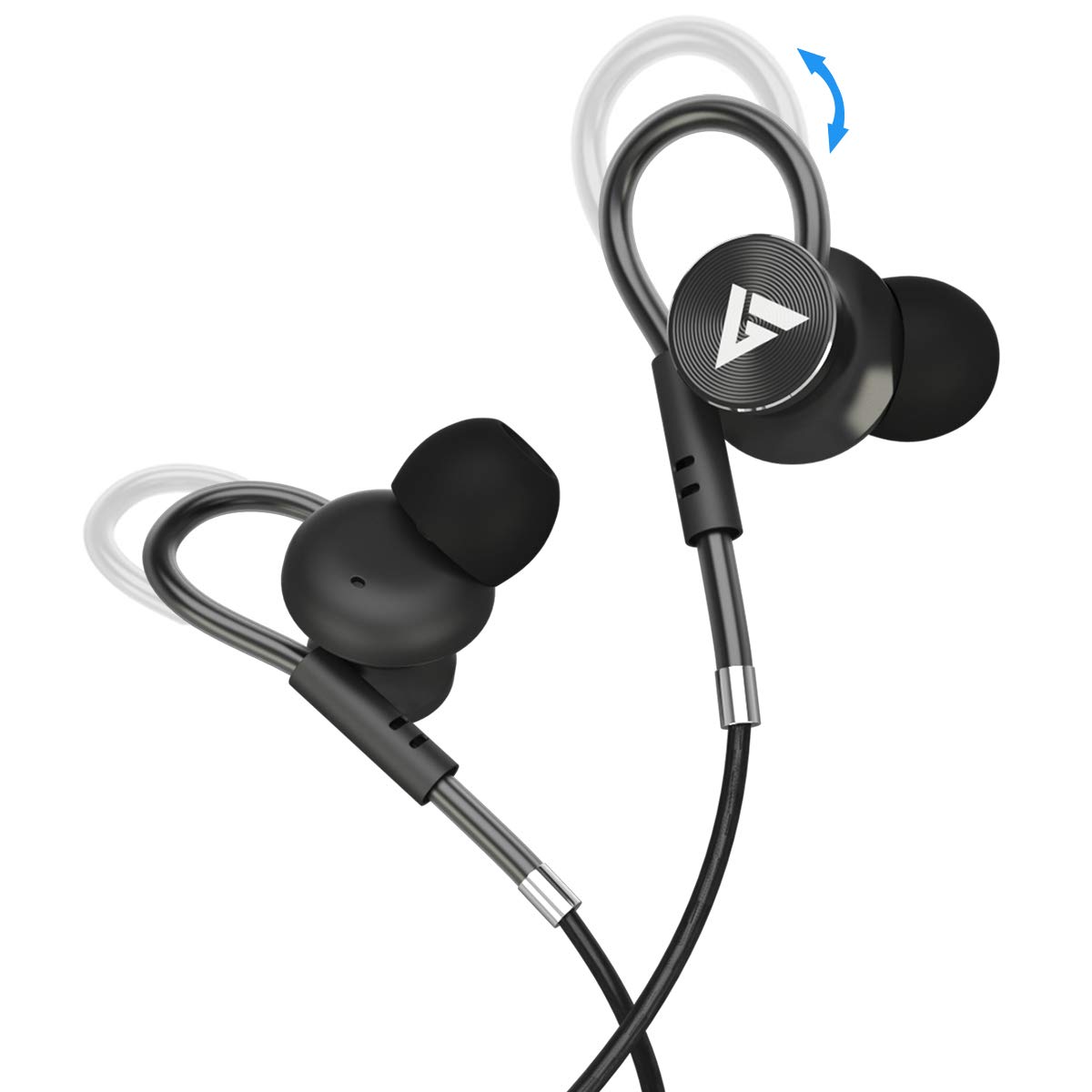 Another company that recently started to offer budget audio products in the Indian market, so let's check these out. As far as the design goes they come with a two tone colour scheme that looks pretty modern and eye catching. The build is mostly plastic but still feels high quality and pretty durable. The cable is 1.2m long but isn't braded which is one of its flaws.
As far as the quality of the sound goes, which is the most important thing here, they feature 10mm aluminum drivers with almost no impedance which give you high quality audio. These earphones give off a deep and rich bass sound.
It has buttons on the cable that enable you to change tracks answer and end calls.
Envent Beatz 307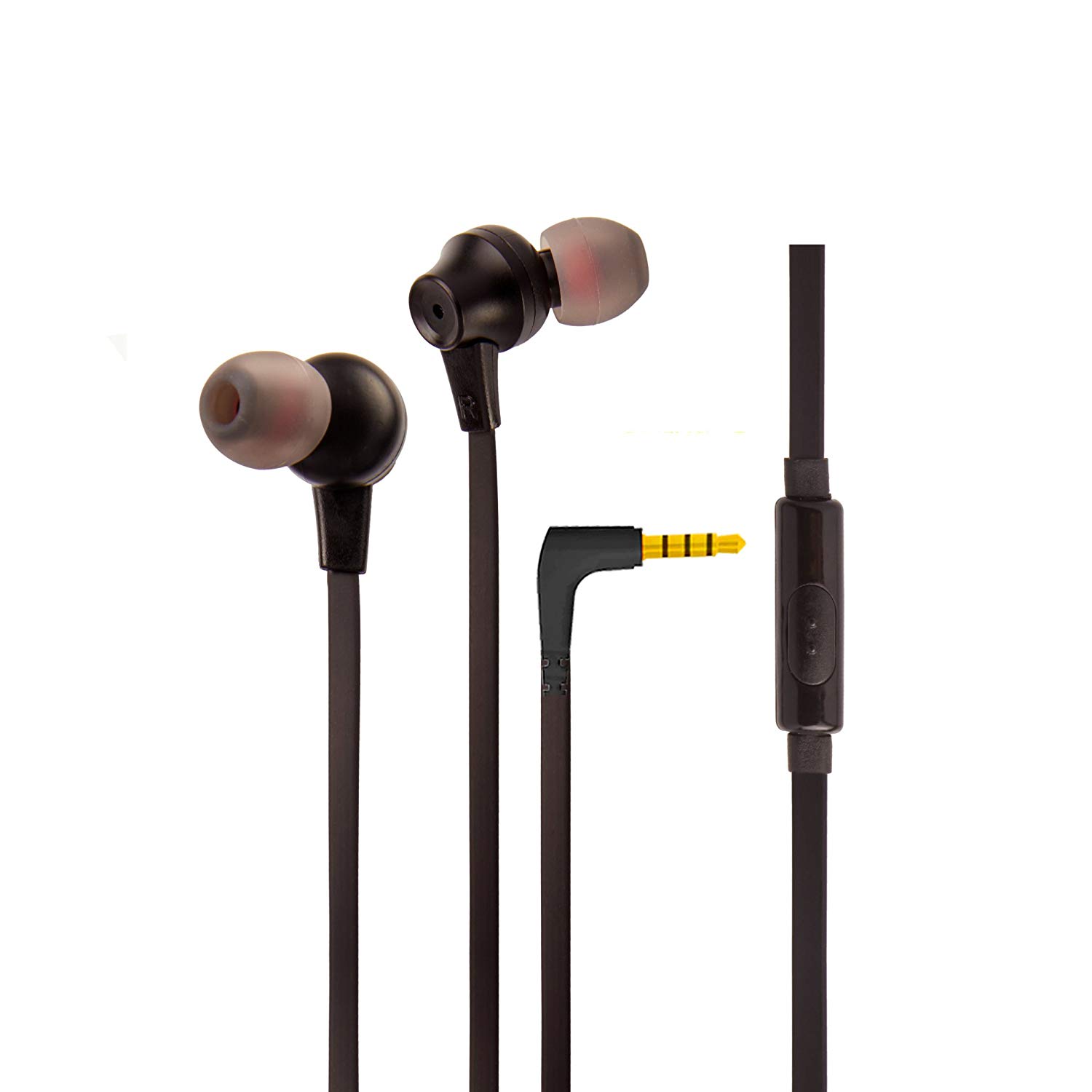 The design of these earphones is pretty straight forward, they have a black and red-tinted color scheme which makes the earphones give off a refreshing look. The earpiece of made from aluminum which definitely feels higher quality than plastic. They fit very easily in your ear and are comfortable to wear.
Just like the last one these also have 10mm speaker drivers which cover the standard frequency response range of 20-20000 Hz. The sound they give out is very clear and has minimal distortion.
It also has a remote which you can use for hands-free talking on the phone and to stop and skip music tracks. The microphone is pretty good at this price point and picks up your voice pretty well.
Artis E400M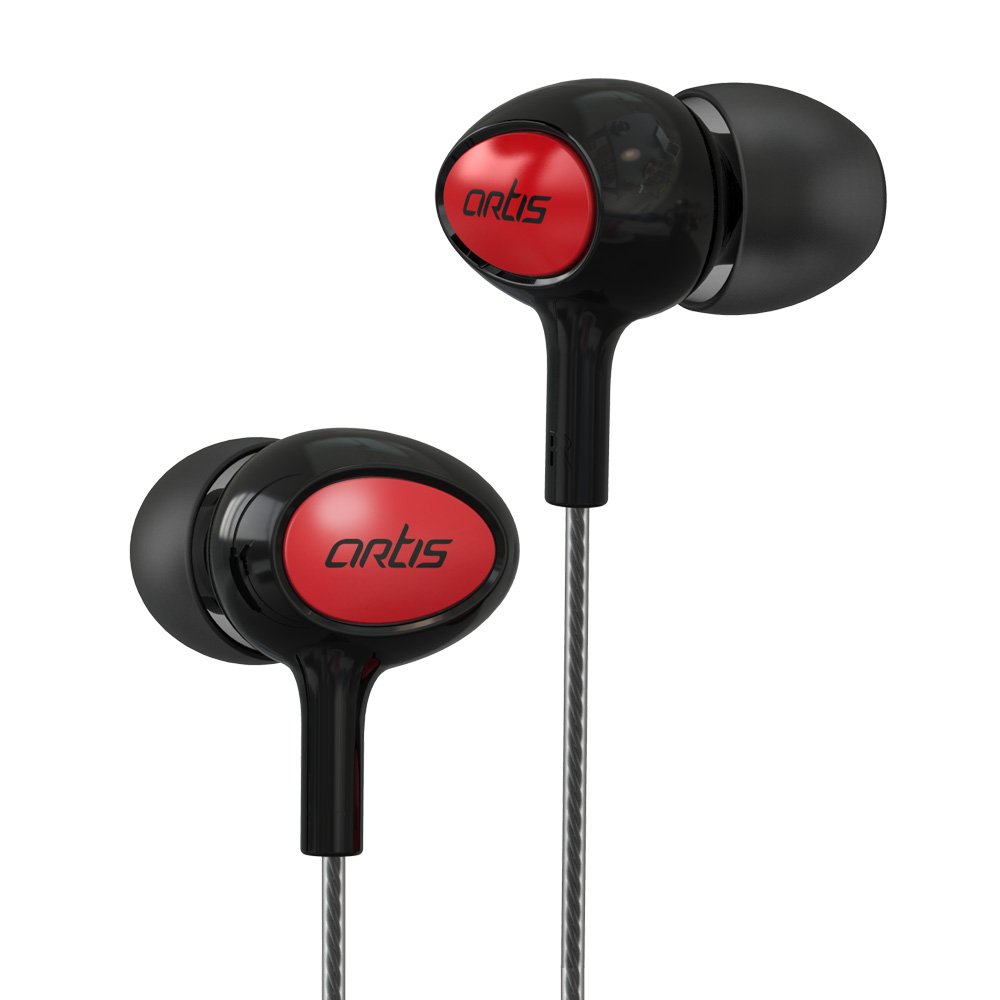 Unlike the last ones these are not made from aluminum but are made from high-quality ABS plastic, the earpiece has a glossy finish to it which makes these earphones stand out. It comes in one color scheme, it being rea and a two-tone black color scheme, which would probably last even with a lot of use over the years. The soft silicone makes them very comfortable and easy to fit in your ears.
Even though this brand is not well-known as some other earphones on this list it definitely manages to keep up with them. Unlike the last ones, these earphones have large 15mm speakers drivers which give you amazing sound clarity and give you a great listening experience for all music genres. Thanks to its large speaker drivers the bass output is amazing, so bass lovers would adore these earphones.
The in-line remote and microphone are of solid quality and enable you to make hands-free calls or change music tracks without effort.
Portronics Conch 204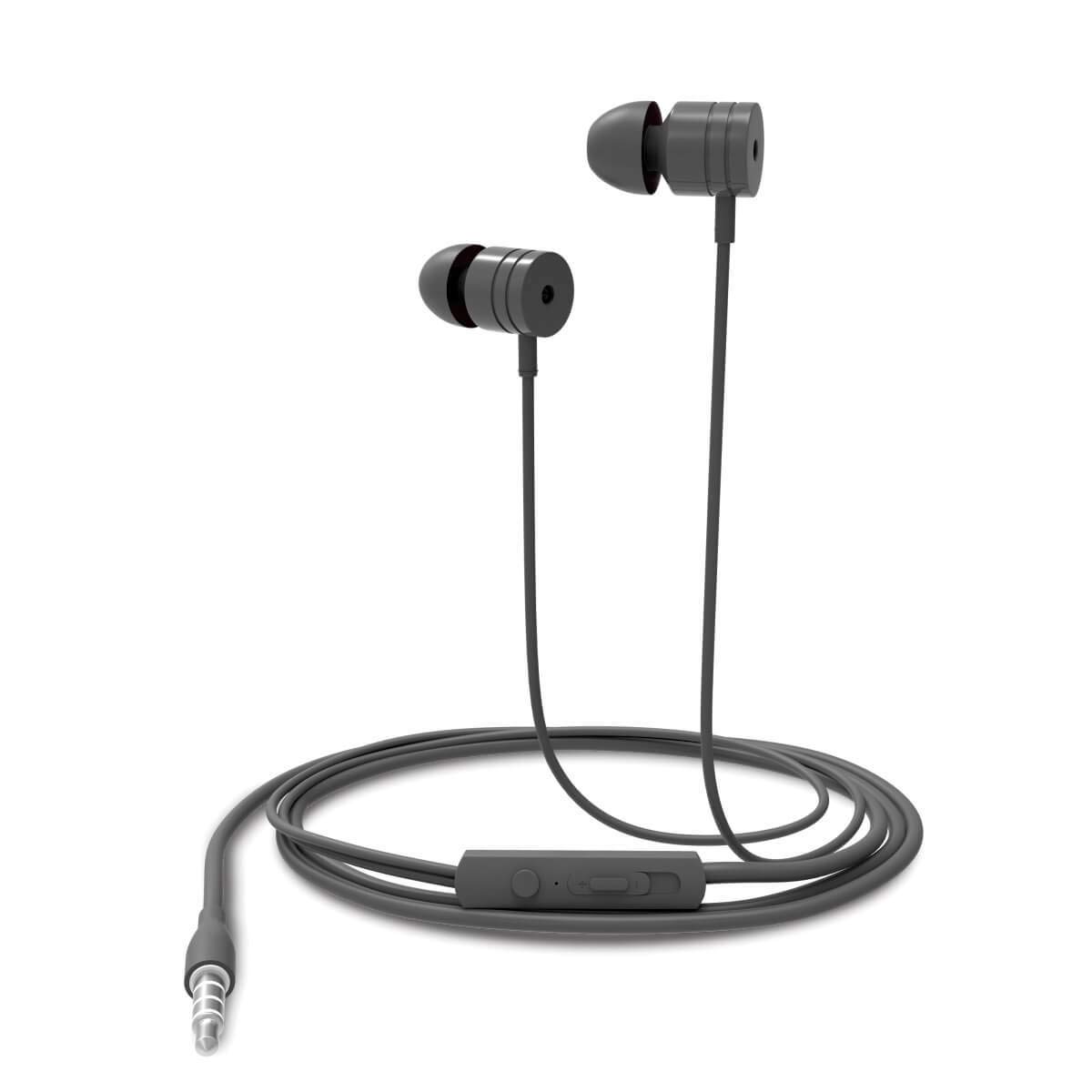 As far as the design goes these earphones have an edge over the others ones on this list thanks to its minimalistic contemporary design which gives you a feeling of premium quality at first glance. The cable is not branded but has a flat style to it, which is better than the regular one in our opinion.
The speaker drivers are not up to par, at least not to earphone on this list, which is mostly 10mm and the last ones being 15mm speaker drivers. These earphones have 8mm drivers which give out pretty clear audio and decent bass. So people who love bass in their earphone might want to skip these ones.
The in-line remote and microphone are of passable quality. The remote has the ability to turn the volume up or down and answer calls but not to skip music tracks. The microphone is okay and can be useful for those quick phone calls when you just can't be bothered to get your phone out.