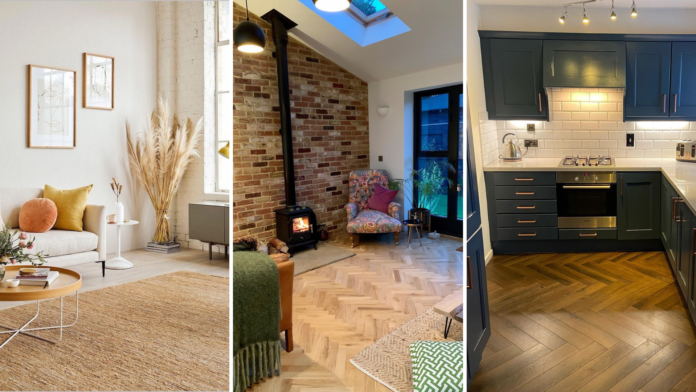 As homeowners' tastes change and technology continues to advance, new trends in flooring emerge each year. While some remain consistent for years to come, others are fleeting and quickly go out of style. Laminate flooring is no exception — it's becoming increasingly popular thanks to its durability, affordability, and variety of design options.
Textured Laminate Flooring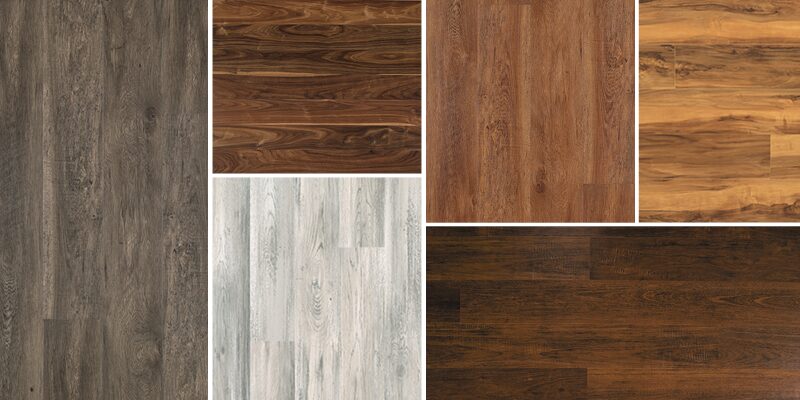 Textured laminate flooring is gaining popularity due to the vast amount of options that homeowners have at their fingertips. It offers a varied range of colors and patterns that can be used to achieve a modern, comfortable design in any room. Furthermore, some textured laminates are even resistant to damage from scratching and other environmental factors, making them an ideal choice for high-traffic areas in your home.
The main benefit of textured laminate flooring is that it gives the impression of depth and texture when installed correctly. Textures can range from delicate ripples to bold swirls – both variations can help cover up imperfections in your flooring so it looks more polished than traditional smooth laminate. Additionally, simply changing the direction or orientation of the planks can create an entirely different look within the same space!
Be sure to opt for options with thick wear layers, as this will provide added protection against scratches and everyday wear and tear. For optimal durability, choose brands with a long warranty period and low VOC (Volatile Organic Compounds) rating – this will help keep your home healthy and safe over time!
Waterproof Laminate Flooring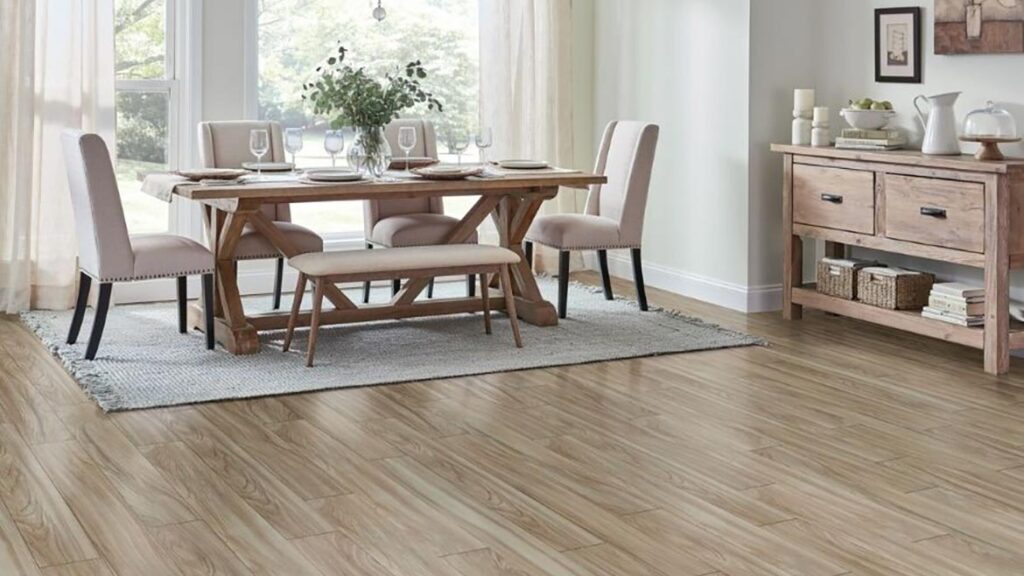 This type of flooring is completely water-resistant, making it very easy to clean and maintain. The waterproof laminate floors are durable, scratch resistant, and require minimal maintenance. In addition, they provide an attractive aesthetic value to any home's interior design.
Waterproof laminate flooring comes in a variety of colors, patterns, surfaces, and finishes. Many companies offer a wide range of options for customers wishing to customize their floorings with different looks and textures. Some popular choices include wood grains, tile effects, stone effects, and even metallic finishes. Some styles come with a lifetime warranty which guarantees against any defects or wear over time.
In addition to providing superior waterproof protection, these floors also offer excellent heat retention which makes them perfect for rooms that receive lots of direct sunshine or areas that have excess moisture. They are also resistant to fire and generally easier to install than hardwood or vinyl tiles as they tend not to require additional adhesive underneath the planks during installation.
Waterproof laminate floors will continue to find their way into many households this year so if you're looking for something new and stylish be sure to look into this option!
Wide Plank Laminate Flooring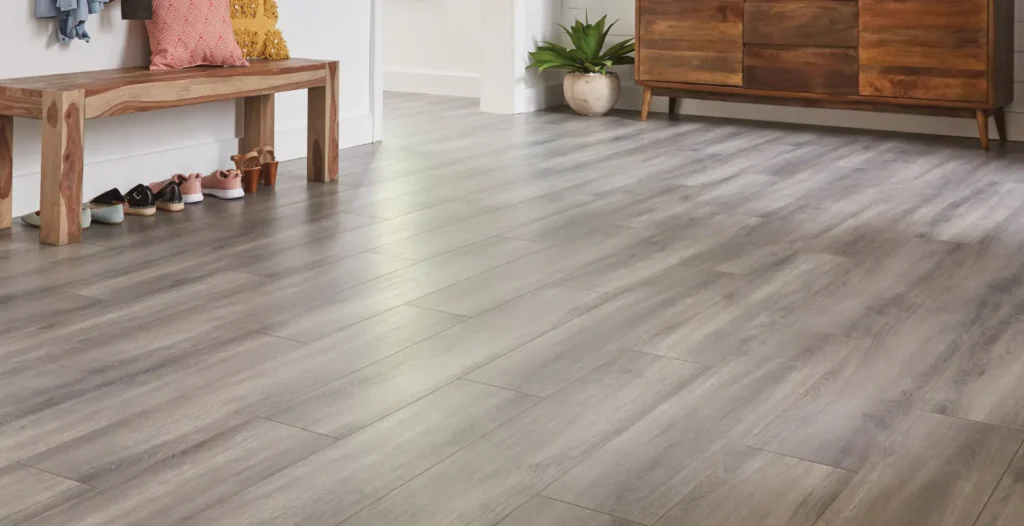 With an increasingly diverse array of styles, sizes, and colors to choose from, it is possible to bring a chic and sophisticated look to any interior space. Wide plank flooring is also easy to install and maintain — making it an ideal solution for those seeking durability and low-maintenance solutions.
Wide planks are several inches longer than normal-width planks, providing greater coverage across larger areas with fewer pieces required. This reduces labor time during installation and ensures that the floor looks uniform in all directions when complete. Wide plank laminate floors are available in a variety of shades, ranging from light grays to deep browns — allowing homeowners the opportunity to tailor their design aesthetic while still meeting their practical needs.
Additionally, wider planks help create an illusion of larger spaces due to fewer seams between boards. This is especially great for smaller living spaces or rooms that are prone to feeling cramped or crowded. Many wide-planked laminates also feature realistic finishes — imitating stone or hardwood — adding further depth and character to any setup.
When considering wide-planked lamination floors for your home, be sure to take into account the cost and durability ratings before making a final selection. In addition, consider requesting samples beforehand so you can get a feel for how each piece will look before installation begins!
Reclaimed Wood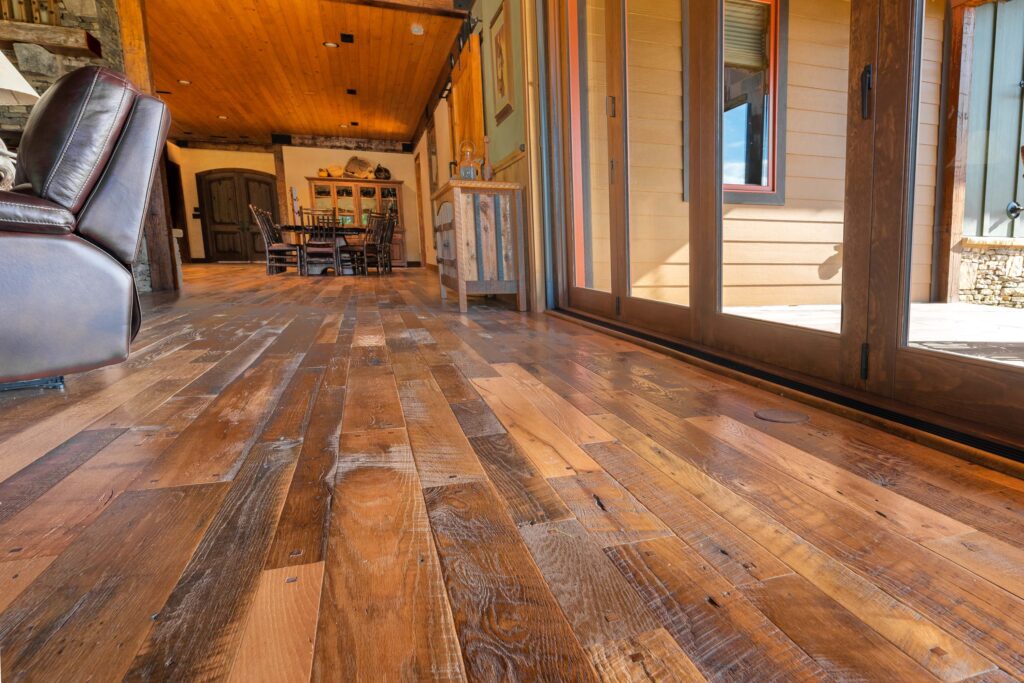 One of the hottest trends in home remodeling for 2023 is laminate flooring with a reclaimed wood look. Reclaimed wood is generally either antique or recycled wood that has been salvaged and given a new purpose, often as a building material. Not only does it offer rustic charm and character to a space, but it also provides great sustainability benefits as well.
This type of flooring is usually made up of several plywood layers that feature an additional layer of printed 3D image film to give it the natural look and feel of genuine reclaimed wood. The surface layer is then finished with a wear-resistant resistant overlay material so you don't have to worry about scratches, scuffs, or fading as you do with real reclaimed woods over time.
Reclaimed Wood Laminate Flooring also provides versatility in styles as it can be found in planks or tiles, various widths from traditional face-nailed hardwood floor look to wider widths for modern floating floors depending on your style preference, finishes such as distressed smooth finishes for rustic makes, or hand-scraped for more traditional looks —the options are plenty. Not only this but there are even some tile and plank manufacturers that create tiles and planks specific to continental regions such as European styles they may carry which further adds to the variety this type of product can give homeowners wanting their homes design dreams to come true!
Conclusion
In conclusion, laminate flooring trends in 2023 will embrace classic styles, natural materials, and bold colors. Lighter color tones are likely to be most popular, followed by grey and beige hues. Natural wood grains, distressed styles, and subtle unique patterns will all remain in high demand. Finally, those looking to make a statement can achieve this with dark-colored floors that stand out from the rest.
These trends reflect a combination of practical considerations as well as preferences for home decor aesthetics. Laminate flooring remains an excellent option for both cost savings and durability. Choose the style that best fits your space and lifestyle — you'll be sure to find something that works for you among the diverse options available today!