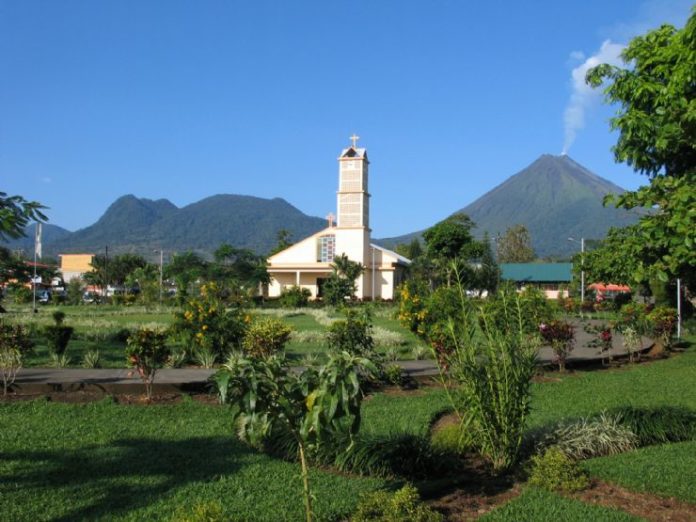 La Fortuna is a small charming town in the Alajuela Province in the beautiful country of Costa Rica. It is officially known as La Fortuna de San Carlos. The city is best known as the home of the famous Arenal Volcano, one of the world's most active volcanoes. Over the years, La Fortuna has become a bustling town frequented by scientists and tourists who want to see the volcano erupt on an average of 41 times in a day. La Fortuna's interesting attractions, stunning countryside, beautiful resorts, and excellent spas make it a favorite destination visited by millions every year.
Tourist Spots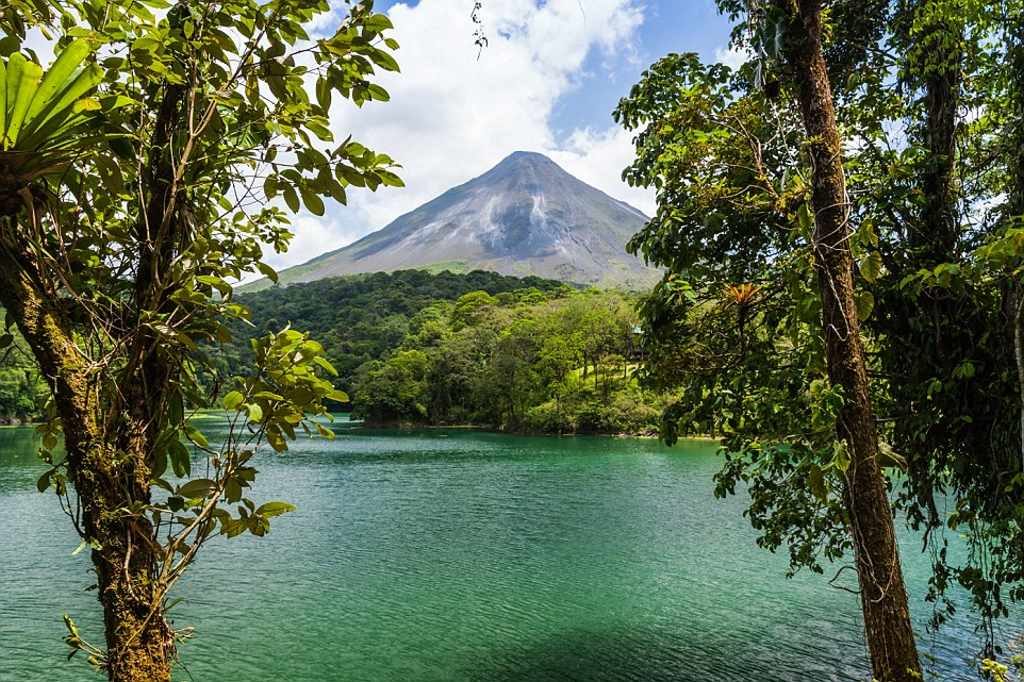 La Fortuna's claim to fame is the Arenal Volcano, Costa Rica's top-rated tourist attraction. Although the volcano has been relatively inactive for awhile, the area surrounding it offers other attractions like Lake Arenal and the Monteverde Cloud Forest. The lake and the volcano are best viewed atop the hills of El Castillo Village. Another stunning attraction in town is the waterfall called La Catarata de la Fortuna which drops from a dizzying elevation of 70 meters. There is a beautiful pool at the bottom that is fit for swimming. Hot springs like the Baldi, Ecothermales and Tabacon abound in the area and are frequented by tourists who just want to relax amid lush greenery and breathtaking views.
Best Hotel Accommodations
Being a popular tourist destination, La Fortuna offers plenty of accommodation options for its visitors. You may choose from a number of hotels and bed & breakfasts that offer comfortable rooms and winning amenities. The Leaves and Lizards Arenal Volcano Cabin Retreat is a popular choice of accommodations for tourists who want a quiet getaway. It is a secluded resort that has eight cabins offering stunning views of the volcano. The Arenal Nayara Hotel & Gardens is another perfect place to spend your vacation. It is a 4.5-star property that offers luxury and comfort in the midst of a natural setting. Book your La Fortuna Hotels with Reservations.com.
Things to Do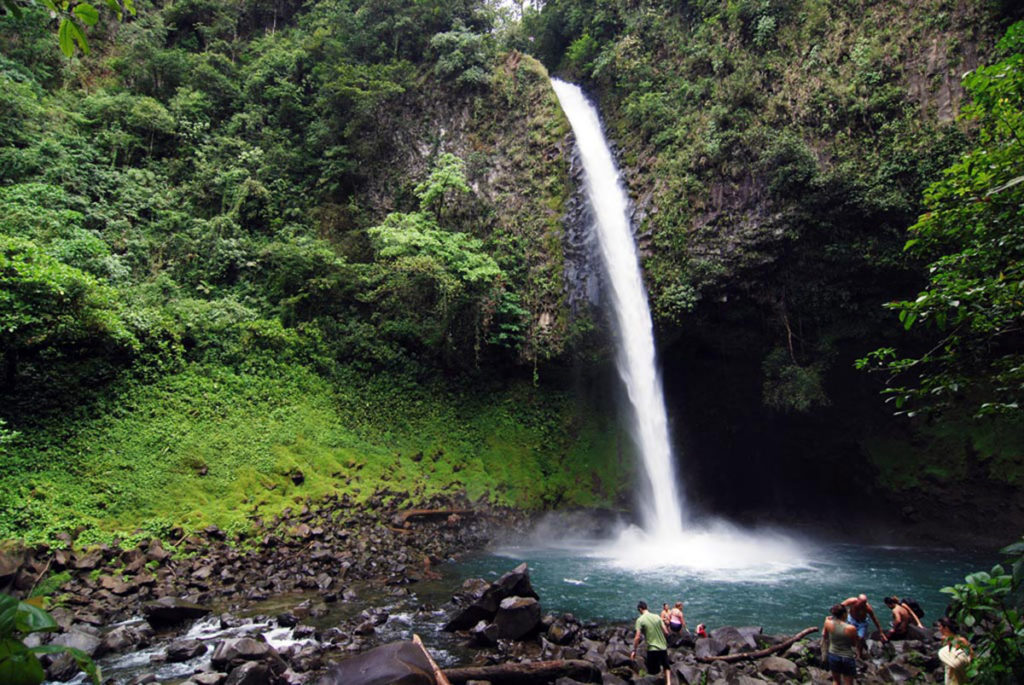 The town's location at the foot of a volcano and abundance of natural playgrounds make it a melting pot of outdoor activities. You can take your pick from hiking, mountain biking, horseback riding, zip line riding, white water rafting, fishing, and kayaking. Canyoneering is also a popular activity which involves rappelling up and down a waterfall. Adrenaline junkies can have their dose of thrills by bungee jumping, another popular activity in La Fortuna. Those who seek less active things to do can head to the butterfly conservatory to see butterflies and other flora and fauna thrive in their natural environment. When you get tired of all the action, you can spend a few hours lounging in the hot springs in resorts that abound in the area.
Restaurants and Dining
After a day of outdoor adventures in La Fortuna, one is sure to have a hungry stomach. The restaurants in town have a wide array of offerings that are sure to satisfy your hunger. Most restaurants offer Costa Rican delicacies along with steaks, seafood, and other Central American delights. Benedictus is a popular restaurant that offers what patrons claim as the best steaks in La Fortuna. If the tables at Benedictus are full (they are, most of the time), you can head to Don Rufino or Red Rock Steakhouse. You may also sample local cuisine at Soda Vasquez, Restaurante La Prada and Soda El Rio.