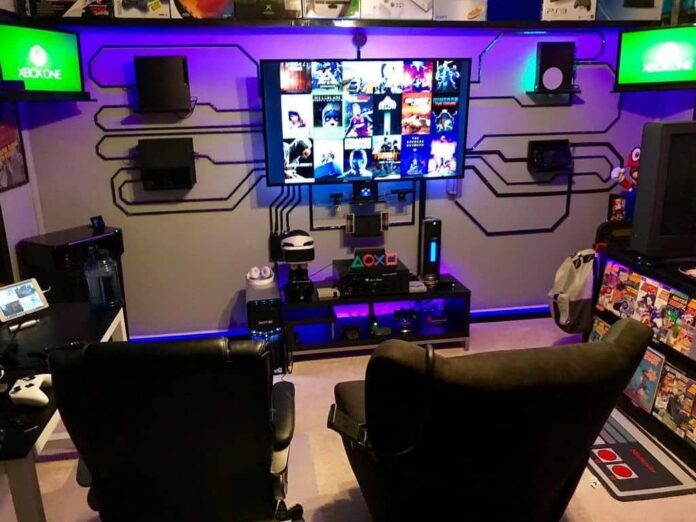 If you have a decent garage with enough space, there are many ways to redecorate it into a completely new and more useful space than just for parking the vehicle and keeping random tools. Renovating the garage would be perfect for people with less space in their living room, and the garage could become a new saloon-like space for entertainment.
There are many ways and different stiles for decoration, and it should be related to your preferences. You can use a garage space to create a new living room, a bar, or something much more entertaining, a gaming room. Making a gaming room in your garage will provide you with a chance to have a great free time without bothering your family.
Also, most of the ways for redesign are quite simple, and you will not have to invest higher amounts of money and effort into building a gaming space. You can see many models online, read this review to see one perfect example of what you could use to create a gamin room in your garage. Furthermore, we are going to introduce you to some of the best ways for converting your garage into a more entertaining space.
Old Fashioned Gaming Room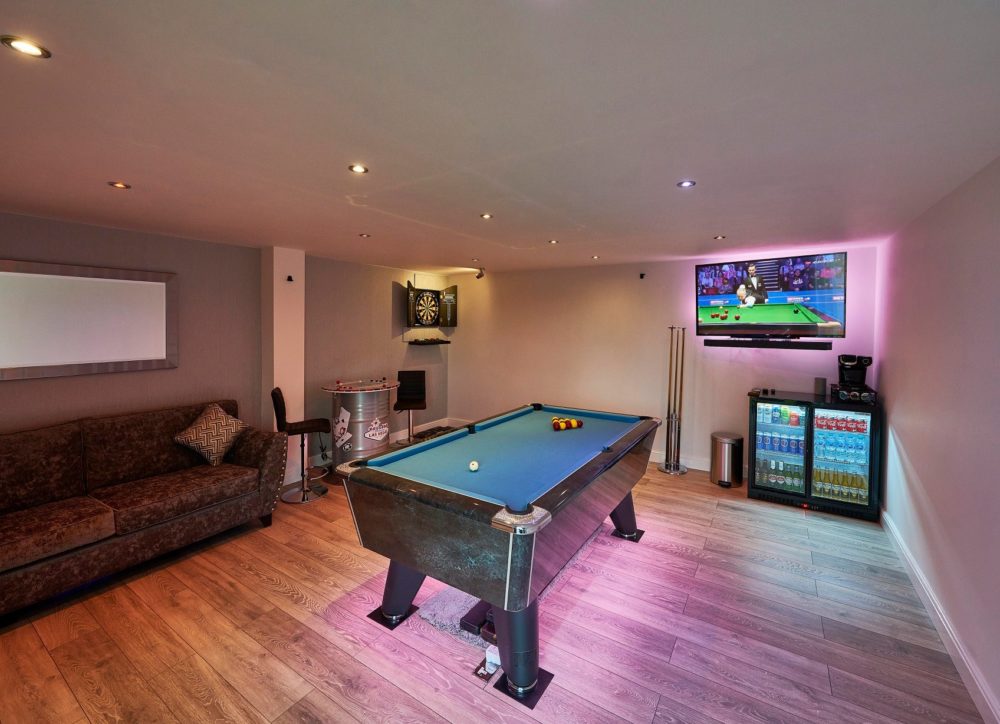 One of the most attractive ways to redecorate this area of your home, which would be especially engaging to older generations, is to place some billiard pool, table football, and some other arcade game if you have enough space. For example, you can find some old pinball machines on eBay and create a nostalgic ambient for people who grew up during the 80s and 90s.
Furthermore, you can go a step further and make a minibar with bar chairs next to the billiard pool. Some wide TV and good surround system will make this space even more impressive. If you are not ready to invest much money in this space, you can search for used accessories and stuff on online platforms and ads.
Additionally, you can add some arcade games that were popular during the 90s, like Smash TV, Gun blade, Virtual Cop, Daytona, and many more. All of these machines can be found in some stores that are reeling nostalgic games from the last century. Nevertheless, adding darts or table tennis would give you even more chances to have a lot of fun with your friends.
For Fans of Formula and Racing Games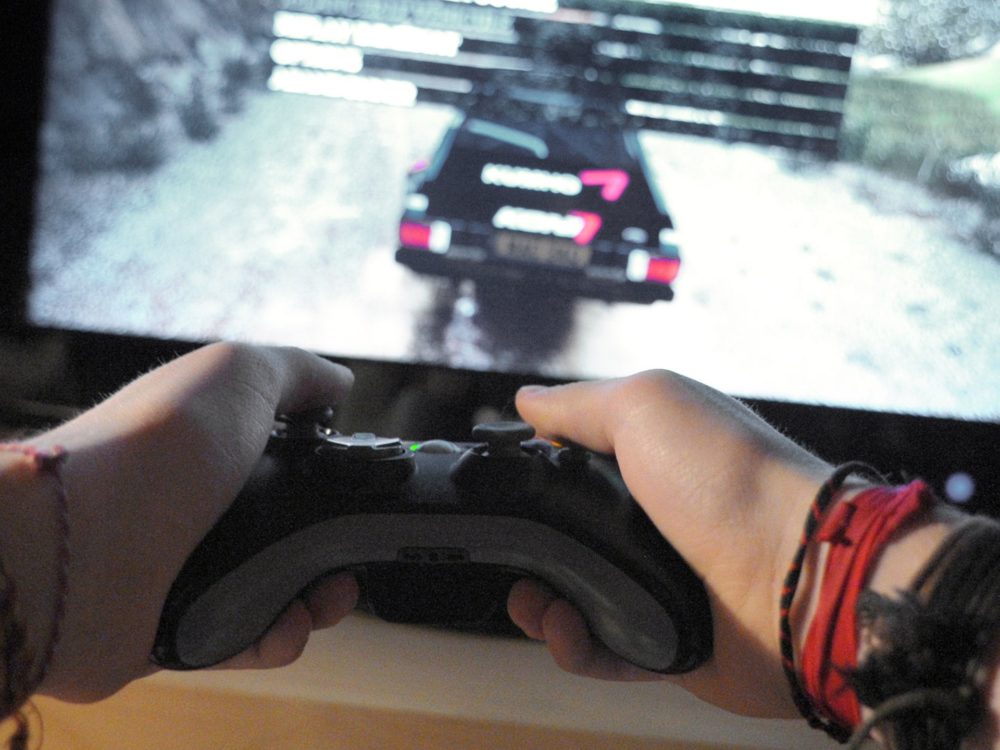 There are many simple ways to recreate the garage for playing racing games there. We are going to present to you a sample of the room that would be perfect for extreme enthusiasts of racing sports and video games. For example, you can add a lot of shelves around the room, and fill them with models of various racing vehicles.
If you are a fan of old games, we advise you to look for some arcade machines from the 80s and 90s, such as Bike Rally, Batman Arcade, Crazy Speed, Arctic Thunder, and many more. Also, you can combine them with the ability to play some of the new titles like Need for Speed, Midnight City, Dirt, Formula, and other popular video games. You will need a PC or a console for new games. Also, there is a special gadget that represents a steering wheel, and it is perfect for providing you with a better experience while playing racing video games. If you want to go even further, you could get a projector plate instead of TV, and make an impressive and unique racing ambient in your garage.
Modern Video Gaming Space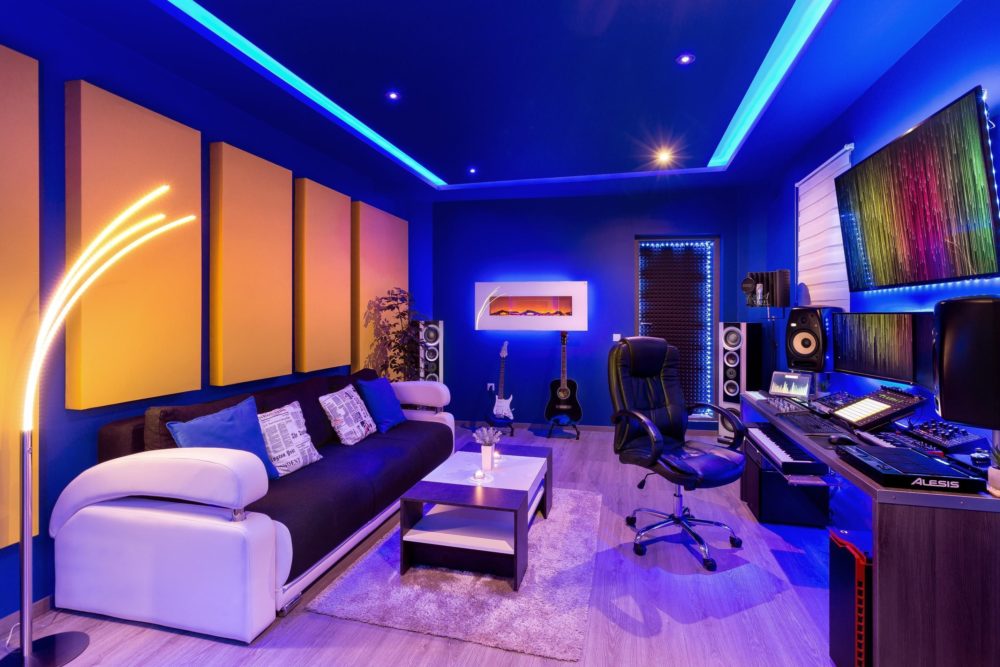 When it comes to some modern ways of designing the garage to resemble a perfect spot for video gaming, we can select some of the numerous options, since the advancements in technology brought to us modern devices that raised video games on a higher level of entertainment and experience. The basic model of design would be to just add a desk with a PC in your garage, which is a quite simple method.
However, most gamers that are playing most recent titles, basic PC. mouse and a keyboard are not enough for a decent experience. There are many examples and reviews of various gaming rooms online, and you will see that most of them have much more equipment that just one monitor and PC. For example, i7 or i9 processors are capable of running all games, and the standard RAM is now at least 16 GB. Moreover, you will need a good graphics card, which is essential for video gems that require high-quality specifications of PC. Some of the best graphics cards on the market are NVidia GeForce and Asus ROG.
Furthermore, you can add many additional types of equipment, like a Sony PlayStation or an Xbox. The VR headset is also very popular, and there are many recent titles with support for virtual reality ambient. Besides that, you will need a proper headset and surround system.
If many people in your family would be interested to use the new garage space for entertainment, but they belong to different generations, you could combine some nostalgic games with recent ones. For example, place a billiard pool and table tennis in the middle of the room, and select some corner for your PC configuration. Adding a minibar and dinner table here would improve the effectiveness of this place, even more, when it comes to entertainment.
Conclusion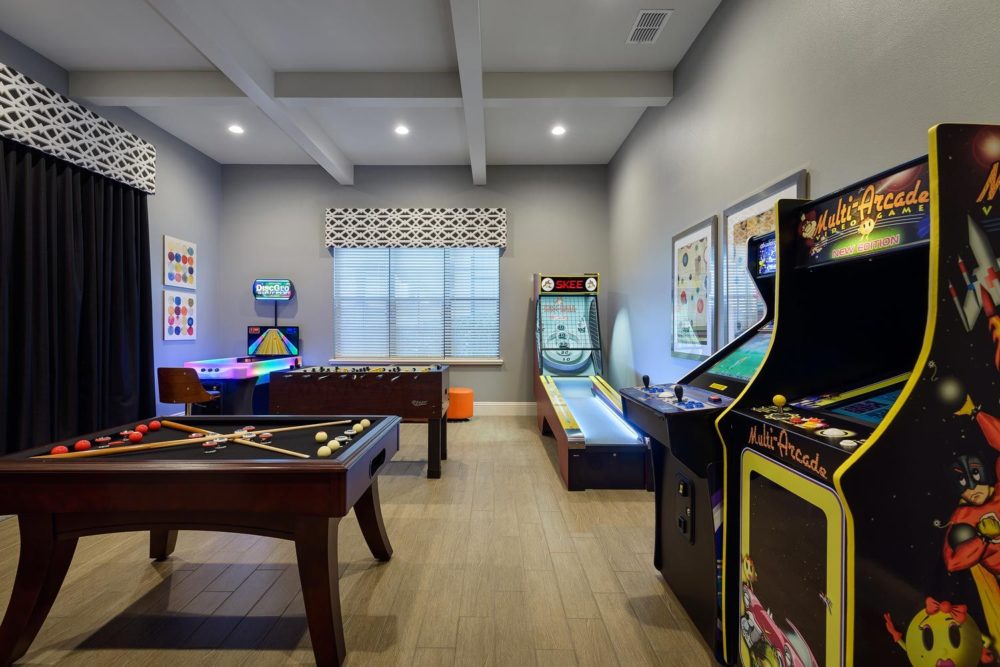 As you can see, the options for converting the garage into a gaming room are numerous, and you only have to find a way to design it according to your preferences. Even if you have a small garage, this place could become a favorite part of the house for the entire family.
While new equipment can be really expensive, you can always find some used stuff online, especially when it comes to arcade and table games. Our advice is to determine the amount of money you are willing to invest before you start redesigning, which will help you in creating the best possible plan.