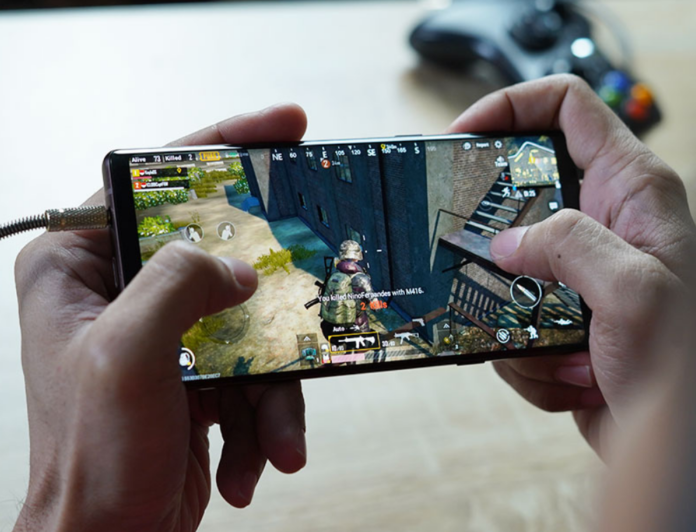 Smartphones became unskippable part of our everyday routine. You will find a 3-year old kid using his smartphone usually for playing games. Of course, we all use different brands of mobiles. Each one is good in some unique way. Despite that, the two most common Operating Systems that our smartphones have are Android and iOS. The features of the mobile are those that convince us to get it for us or the person that we love.
Yet, how active and in which way we use smartphones are different. We already mentioned that kids usually play games on their devices. Well, this is not completely the truth. You can find grownups as well that are spending hours playing games on their phone. Well, we are here to provide some tips to gamers that use Android devices.
The online gaming industry is experiencing popularity growth. This growth is especially visible now when the entire world is facing pandemic. People are at home and they are looking for ways to make their time more entertaining. One of the common choices is surely online gaming.
Well, this article will help Android users that are passionate about action. Shooting games are usually their primary choice. Because of that, let's find out together the best shooting games for Android in 2023.
1. PUBG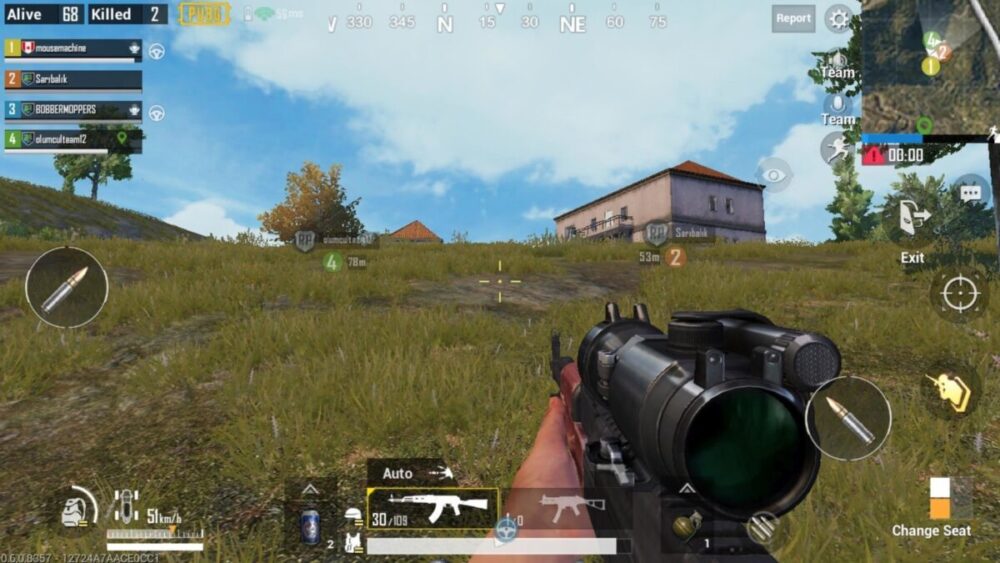 One of the games that impressed most of the shooting game enthusiasts is surely PUBG. You get a character that starts his "journey" by dropping onto an island from a plane. However, the biggest problem of all that you do not get any special equipment. The only tool that you have is an ax. After you land to the island, your task is to find equipment, weapons, and vehicles. The faster you find them, the chances to be the best are growing.
The map of the game is huge. However, over time, the map becomes smaller. Believe it or not, the regular version is a freemium type of the game. The game can welcome 100 players that are usually from different parts of the globe. There is also a Lite version of the game where 50 players can play at once. This is a good version for people that have lower-end devices.
Still, playing PUBG on a smartphone can sometimes be tough. This is one of the common complaints that players have. The small screen sometimes does not allow them to be maximally effective. Fortunately, this sort of problem recently became solvable.
Have you ever heard about Android emulators? It is a program that allows Android users to play mobile games on their PC. By installing this program, you get the chance to play PUBG with mouse and keyboard. If this seems like a good opportunity, we recommend you visit ldplayer. You will finally get the chance to play this game on the large-screen computers.
2. Fortnite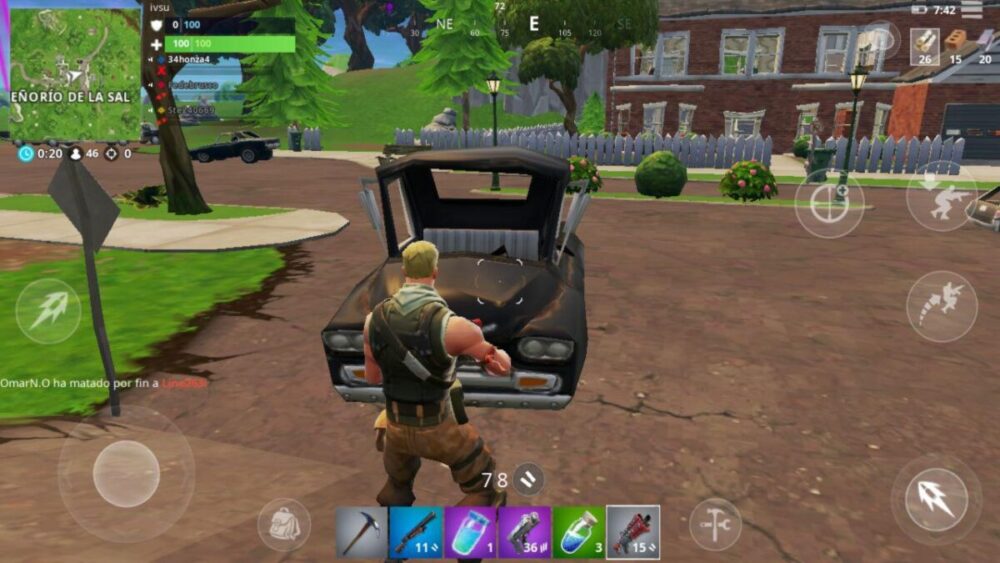 Fortnite is another freemium game that got the attention of many games. We are sure that you have previously heard about this game in different places. However, it is the right time to find out more about it here.
The first thing that you will have to do is to drop from the sky. After you land to a certain location, your task is to craft and find various items. The gear you collect will help you defeat your opponents. Each player has the goal to remain the last one standing. In that way, you will find the round.
You might hear some players saying that game mechanics are a bit clunky on mobile. Yet, the main reason why they say this is a huge number of controls. However, this is something that will probably get better over time.
There is one important thing you should know. You will probably start looking for this game in Play Store. Unfortunately, you won't find it there because its developers decided not to add it there. The users will have to visit the Epic Games website and directly download it from there.
3. Dead Effect 2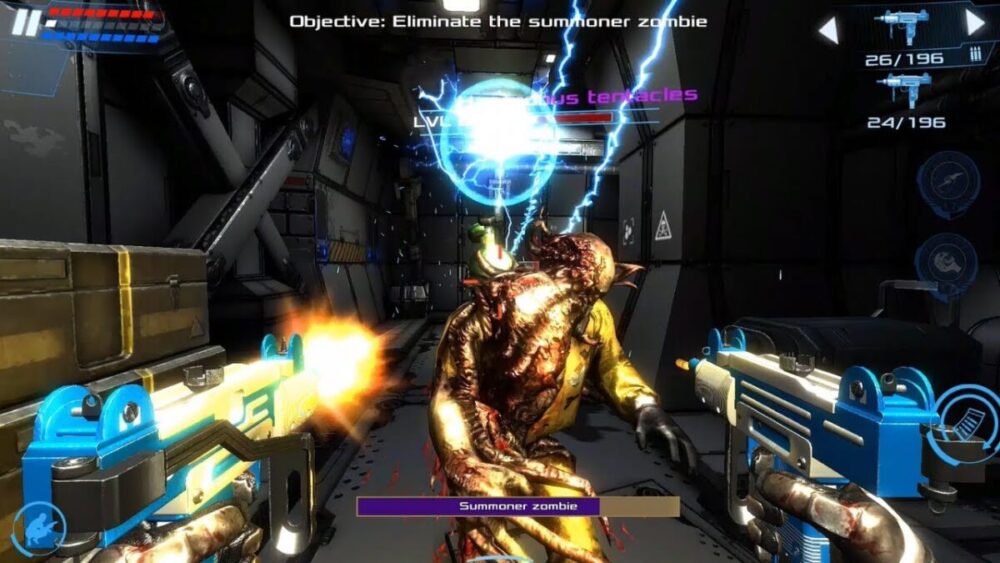 If you are a huge fan of sci-fi shooting games, then this game is the right one. You have probably heard about Dead Effect before. That version was one of the first shooting games for smartphones. Well, we finally got the advanced version.
One of the main features of this game is high-quality graphics. Despite that, the character development has an RPG-style which makes things even more interesting. Despite that, you will have the chance to experience a 20-hour single-player campaign.
P.S. The game is completely free and you can easily find it in Play Store.
4. Hitman: Sniper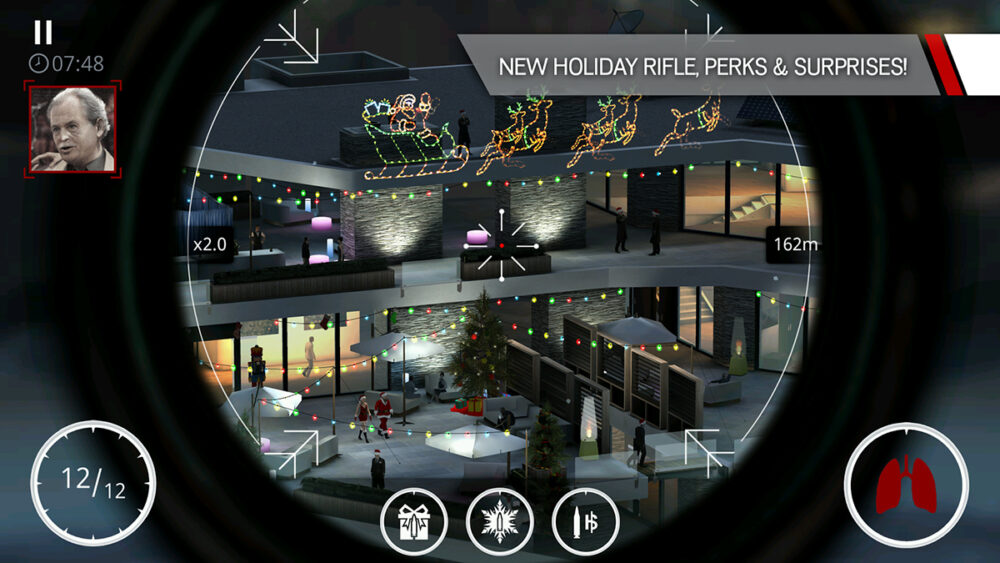 Well, this game is not for those that are expecting a high level of excitement. It would be a much better choice for patient people. The main goal of the game is to eliminate the targets without raising the alarm. This might seem easy at first glance. However, if the different ways of accomplishing the missions are making this game complex. Also, there are 150 missions that you need to pass in total.
Unfortunately, this is not a freemium game and you will have to spend a small amount of money to play it. The price is $0.99, but there are also some in-app purchases. Yet, you won't regret each penny that you spend.
5. Into the Dead 2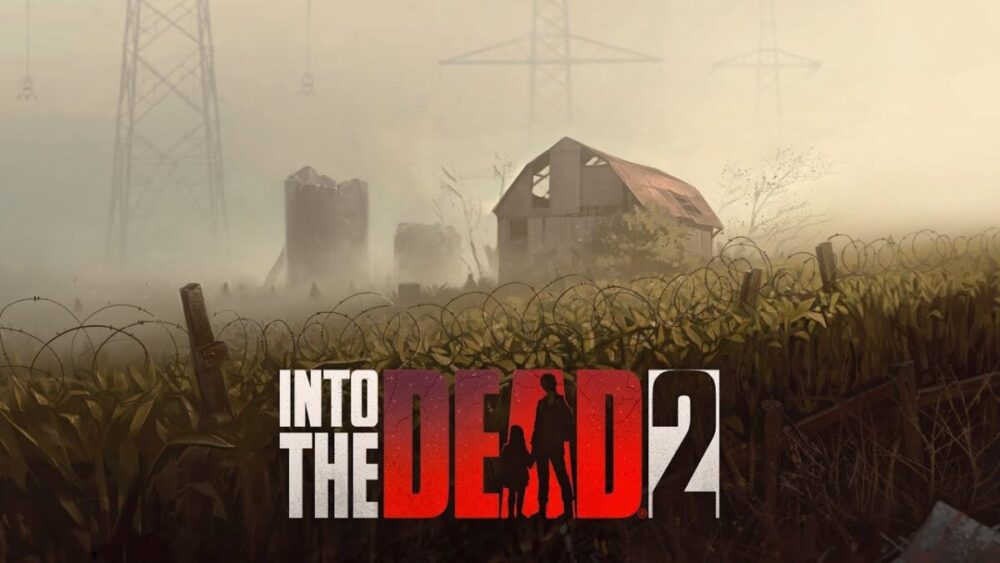 Well, this game is primarily a fun shooter hybrid. The entire game mechanics are based on an infinite runner style. The point is to run through a huge number of zombies. Sometimes it will seem that you will have to run forever. Logically, the main point of the game is to survive.
Certain features are making this shooting game even more interesting. For instance, the graphic of the game is decent. The weapons that you can find there are different and there are also some tower defense mechanics. We can conclude this game is something different from the mass of the games you can find in the shooter space.
This game is also completely free and you can download it from the Play Store.
Conclusion
All these shooting games are interesting in some unique way. Pick the one that matches your requirements and expectations the most. Yet, you should not end your research with this article. You can find a lot of them online and we recommend you read reviews before start playing them. We highlighted only the most popular ones of today.
References: