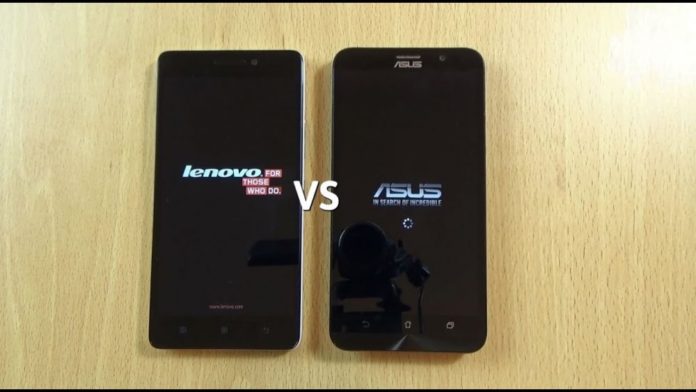 Design
Zenfone 2 Laser is beautifully designed and that will please many customers. Red, black and white colors are available, and the circle design of the key panels complete the gorgeous look. Ergonomics wise, the back panel is curved and most of the weight is in the middle, which gives you a better grip. The back is also matte, and the volume controls are under the camera. Dimensions are 152.5 x 77.2 x 3.9 ~ 10.8mm, and it weighs 170 grams.
Lenovo K3 Note has an average front side, and the large screen dominates it. Bezels are of average size, and the overall build quality is good. Black and white colors are available. Lenovo K3 Note has a nice back panel that handles fingerprints and scratches well. The camera lens in one corner, while the top middle holds the Lenovo logo. Measurements are 152.6 x 76.2 x 8mm, and 150 grams. Asus takes the cake with the design.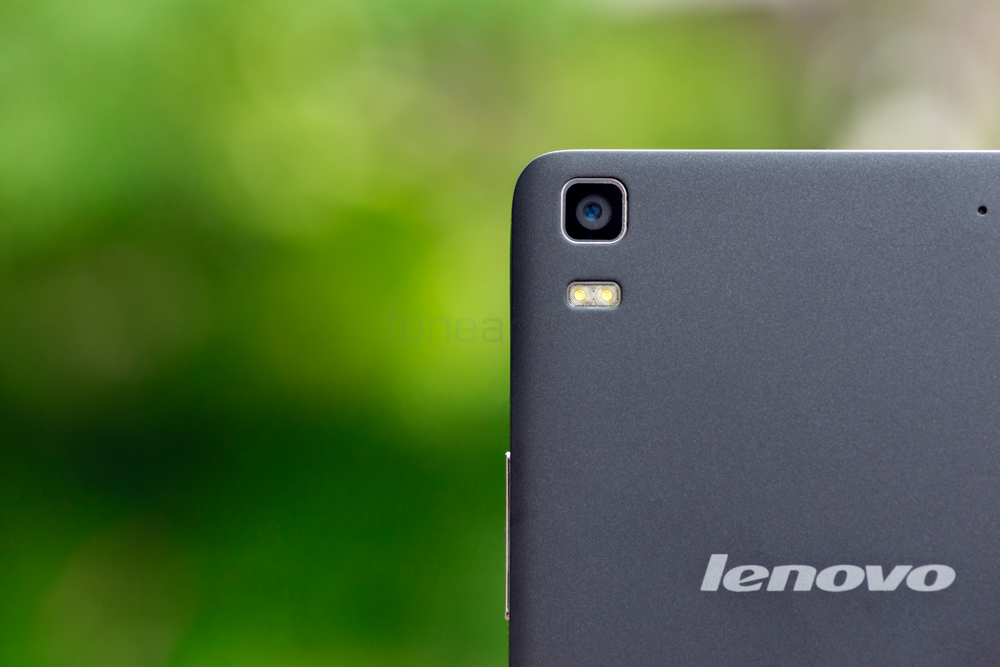 Display
Both have a 5.5 inch IPS display. However, the Zenfone 2 Laser offers a high definition resolution, while the K3 has a full HD display resolution, and because of this, it is the clear winner.
OS, Processor, Memory
Asus Zenfone 2 Laser is equipped with the Snapdragon 410 quad-core processor at 1.2 GHz, and 2 GB of RAM. Storage is 16 GB, expandable to 128 GB with a microSD card.
Lenovo K3 Note has a MediaTek MT6752 octa-core processor at 1.7 GHz, and 2 GB of RAM. Storage is 16 GB as well, but is only expandable by 32 GB through a microSD card.
Lenovo K3 Note wins here despite the limited storage, thanks to the powerful octa-core processor.
When it comes to the operating system, both phones use Android Lollipop.
Battery
Lenovo K3 Note has 2900 mAh, while Asus Zenfone 2 Laser has 3000 mAh. Asus wins here by a small margin, but remember that the K3 by Lenovo also has a higher resolution and a better processor, so the battery will deplete somewhat quicker as well.
Camera
Both of these phones have a 13 megapixel rear and a 5-megapixel front camera. Regarding the features, Asus Zenfone 2 Laser is the champ thanks to options like Manual, Selfie, GIF, Time Rewind, Smart Remove, Time Lapse, Miniature, and a few other modes. When just the camera is in question, as well as the picture quality, K3 produces much better pictures.
Connectivity
We have a clear tie here, as both phones have the same features, inducing: SIM, 4G, GPS with A-GPS and GLONASS, Bluetooth 4.0, and Wi-Fi.
Wrapping up
Although both of these phones have many similarities, the K3 Note by Lenovo is a better-equipped phone all around, and if you are deciding between them, go with it.