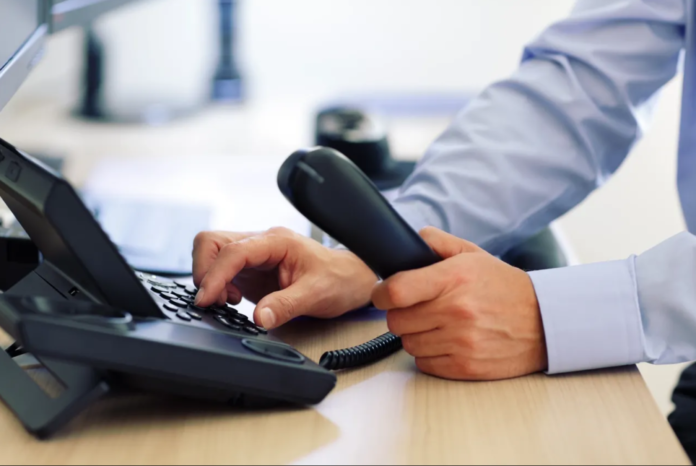 A cordless phone is a telephone where a handset is a portable unit. The communication between the base and the handset is over the radio, instead of the conventional cord method. The station serves as the connection between the line and the handset. The cordless telephone base will also serve as a charger. The type of batteries can differ from model to model, but in this showcase, we will present our top picks for the best cordless phone in India.
We will present you with a buying guide and some features you should be aware of when buying a phone like this. As a start, here are two types of cordless phones, the ones with an answering machine and those without it. These types of phones operate via FM radio, and most are DECT or Digital Enhanced Cordless Telecommunication, which is usually a 1.9GHZ frequency radio band on which the base and the headset communicate.
The things you should keep in mind:
Size and Warranty
Sound Quality
Battery life
Cost
Frequency and Range
Brand
Caller ID
Double Line Support
Scope of the LCD screen
Mailbox support and voicemail
Speakerphone
Size – You want the phone to be the right size and that it blends in with the style of your living space. Luckily, there is a lot of options available.
Display – The LCD can be an essential part of the device, as you will get relevant information from it. The Caller ID presents itself on this screen, and you will probably be able to check the battery, go through the contacts, or browse the calendar. A bigger screen could mean smoother operations on the phone.
Brand – Brands are plentiful, but our suggestion is to stick to well-trusted ones that are on the market for a long time. Panasonic, Motorola, and Gigaset are the giants of the industry, and choosing them is always a smart idea.
Two-line support – Multiple lines can also be of benefit for people who would like to include two connections at the same time. Maybe have their work and home number on the same device. Some models even include different ringtones for different telephone lines.
Battery life – This can be very significant, as you don't want your calls dropping in the middle, so take note of how much standby time and how much talking hours your device will have. Also, one more important note, never switch out the rechargeable batteries for non-rechargeable batteries. Batteries that are not meant to be in a phone like this can overheat and explode, so always take care! Optimal battery durability is around 12 to 16 months.
Caller ID – Today, devices offer multiple options considering this feature. Custom ringtones, custom light signals, some even go as far as announcing the name of the contact when calling.
Speakerphone – Some will also let you have a hands free approach and experience, which in some situations, can be very useful. Some models include a speakerphone in the base, so you don't even need the handset at that moment!
Range – As we mentioned earlier, these phones work via radio waves, and of course, this can play a role in the range of how far away can you take the phone from the base. Some boast from 50 to 300 meters but be always sure to check that out if that could be important to you. Note that physical objects can sometimes be a hindrance, microwaves, or strong radio waves from other sources can also impact this.
1. Panasonic Single Line 2.4GHz KX-TG3711SX
The top Amazon pick, for a reason! With a 1.8 inch LCD, a simple and convenient option with a medium price point, this phone is one of our top choices for users who do not need anything too fancy.
Ni-MH Batteries
10 hours of talking time, 144 hours standby
A big and bright keypad
Possible to use the phone without electricity on the base speaker for 3 hours
2. Beetel X70
This stylish white, lightweight device boasts a 1-year warranty and an orange backlit LCD. It can record the history of 20 calls and has a clear and loud speakerphone.
Has a wall hanging option
Needs a constant power supply to work
Users report good sound quality
3. Panasonic Single Line 2.4 KX-TG3411SX
One more device from Panasonic, that proved itself in the cordless phone market. A 50 phonebook entry with caller ID and a wall mount, should satisfy any standard user.
14 ringer melodies
Amber backlighted keypad
Ni-MH battery and 10 hour talk time
Durable build that should stand the test of time
4. UNIDEN JAPAN AT3100
The Japanese brand Uniden is producing some high-quality phones for a long time. This model comes in a red variant, which we adore and with an ergonomic keypad and a 5 level volume adjustable earphone.
50 spaces in the phonebook
10 Ringtones
Handsfree option
Precise big keypads
5. Gigaset A450
That is one of the fresher looking models. Gigaset is a German company, and with this device, you will get a phonebook with 50 entries and the ability to expand up to four Gigaset handsets.
Alarm Clock option
Redial the last five numbers
180 standby time and 8 hours talk time
300 m outdoor range and a 50 m indoor range
6. Philips D140 Trio 3 Handset Stylist Cordless Phone Black
One of the sleekest options available, Philips has done it again! That device boasts a futuristic design that will fit into every modern living space. This is our top pick if the standard will be the looks and the size. A "slender" body, as the manufacturer puts it, this cordless phone will provide you with 10 hours of talk time.
Modern and sleek design
High-quality sound and acoustics
Two handsets included
A high contrast display
7. Panasonic KX-TG3821SXB
One of the top devices with an answering machine, caller ID, a dual keypad, and base keypad, which will make those conference calls more comfortable. This model can be wall-mounted the has a battery backup if there is no electricity. One of the most feature-packed cordless phones on the market currently.
The handset has a headphone jack and a belt clip
Clear sound and loud speakerphone
Soft and ergonomic keypad
1.8-inch display
So with this, we hope that you're a bit closer to knowing what the most important things to look for when buying a cordless phone in India are. Always think of how will you use it, will it be an office or home scenario, how many people could be using, etc. So, with that, good luck and have a great day!