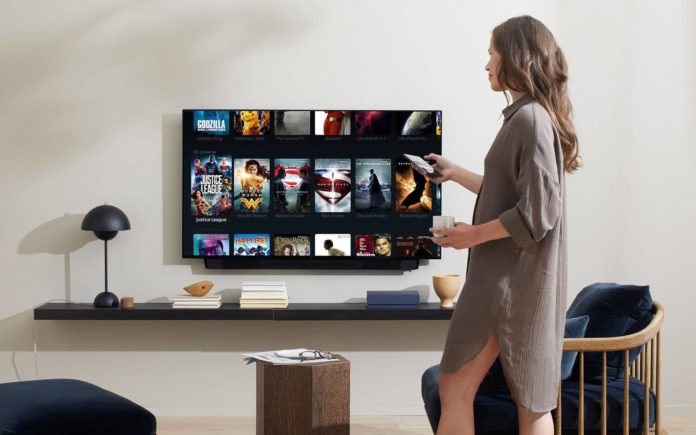 Gone are the days when what you watch is being controlled by television networks. With the introduction of smart TVs, you can now pick what you want to watch and also when to view it. A smart TV has an in-built Wi-Fi, which means it is able to connect to the internet. On top of having all the functionalities of a standard television set, it offers other services like on-demand streaming, internet TV, interactive media on a real-time basis, and other incredible functions. Let's take a look at the best television sets you can get in India.
1. LG 32 Inches HD Ready LED Smart TV – 32LM560BPTC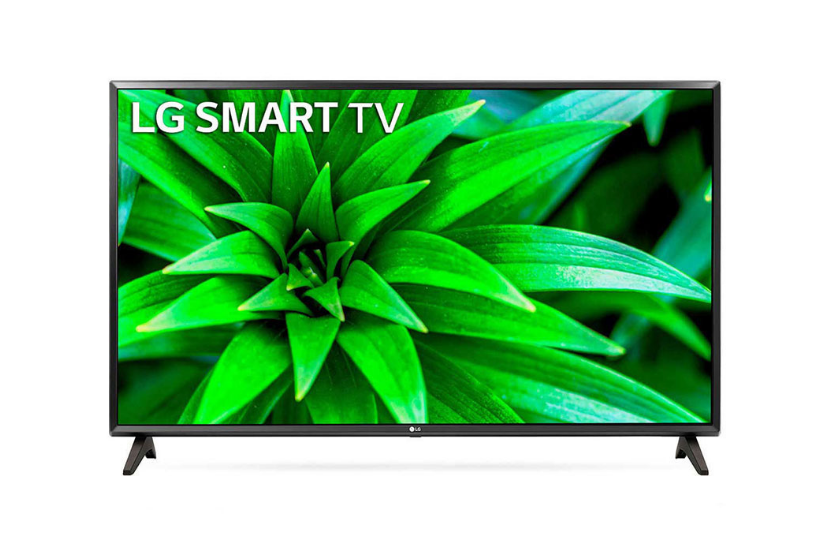 It is a well-known fact that LG always delivers when it comes to machinery. With this 32-inch TV from LG, you will get stunning visuals with an astonishing deal of color liveliness. It comes with Dynamic Color Enhancer features that consist of an advanced image processor with the ability to tweak the colors to provide lively and natural images. You can enjoy entertainment from apps like Netflix, Amazon prime, Hot Star, and many others, thanks to the Web OS feature. This television set features an exceptional dashboard that allows you to connect your smart devices and view them on a bigger screen.
Pros
It has excellent picture quality
It has Web OS features
Cons
It does not have enough connectivity ports
2. Samsung 32-inch Series 4 HD Ready LED Smart TV UA32N4310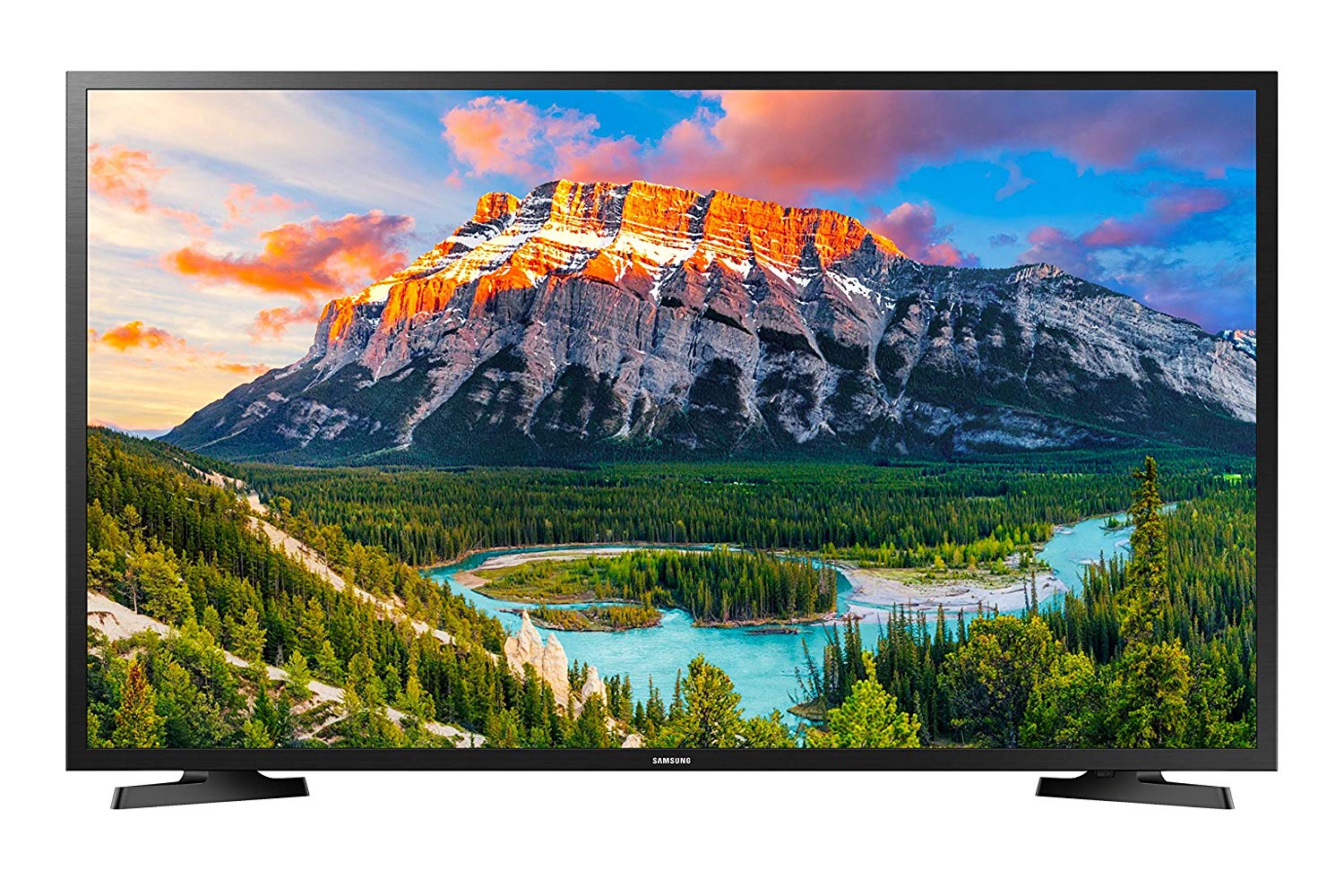 This smart TV from Samsung comes with amazing features that provide you with enough captivating features for your everyday usage. You can also choose to use this smart TV as a computer as you can either mirror your laptop screen on the TV or work on your files from the cloud. It comes with an outstanding Home Cloud feature that allows you to save those important files to the TV without any hassle, hence providing you with more space on your other devices. You can broadcast any event from any location live on your TV thanks to the Live Cast feature. This TV has some other fascinating features such as Micro Dimming Pro, Pur color, and Ultra Clean View, which give you a better TV viewing experience.
Pros
It has a very high picture quality
It comes with outstanding picture enhancing features
Many smart TV features
Cons
The browser is not capable of opening all sites
3. Mi LED TV 41 PRO 32-inches HD Ready Android TV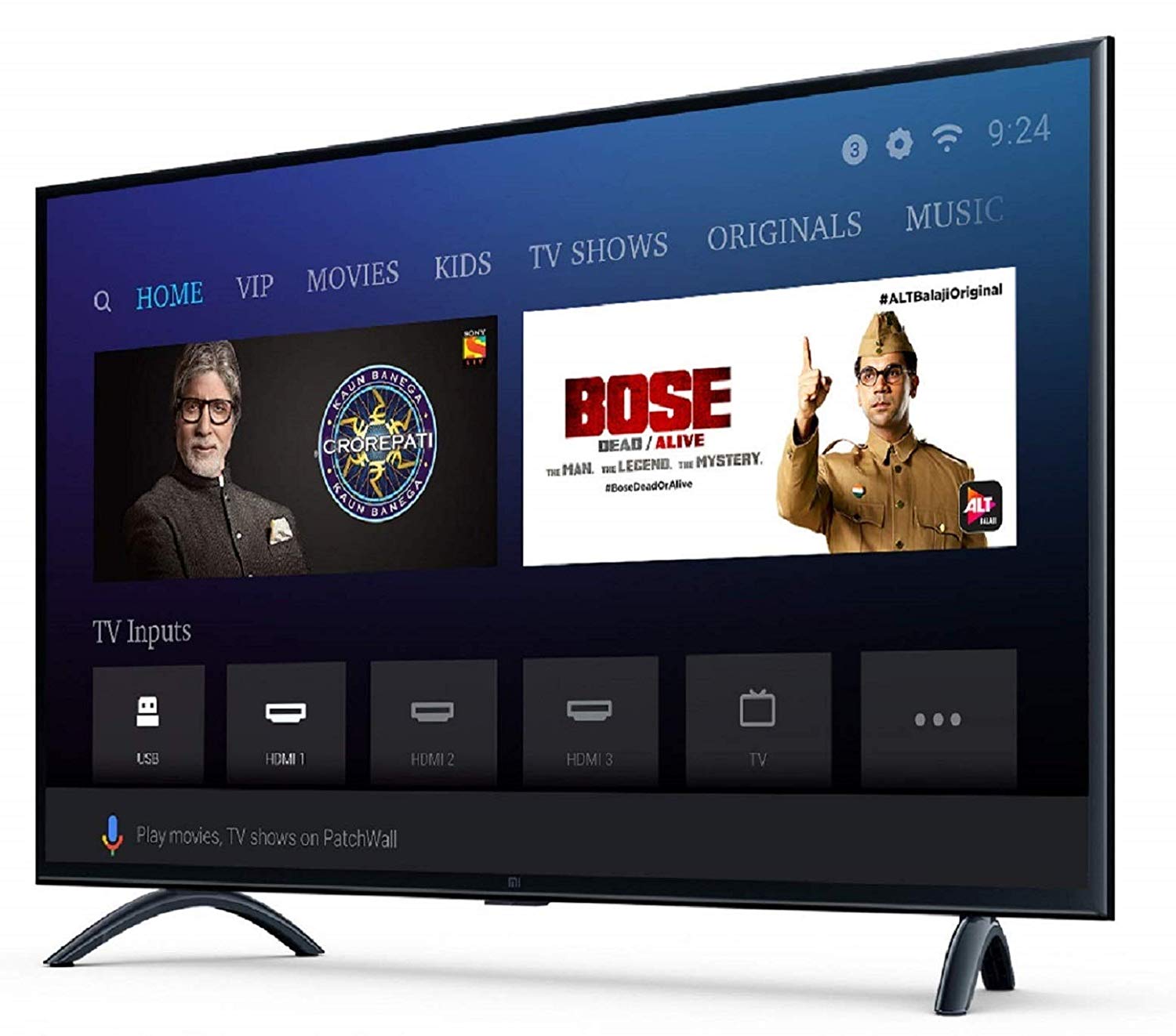 Mi TV is one of the best budget TVs you can get on the market. Don't let its low price fool you as it still offers impressive features like Smart TV, stereo speakers, HD ready display, and Android patch wall. Mi TV's HD ready display features improved brightness and vibrant colors that will allow you to view every detail with no bit of blurriness. The Android Patchwall provides you with a new TV viewing experience, allowing you to view quality content on the home page. It comes with a Google voice search option, which makes finding your desired apps easier. Because it is an Android TV, you can access a lot of TV shows, movies, and apps from YouTube, Google Play, and other apps. The Mi TV comes with an in-built Chromecast, which allows you to view content from your other smart devices with ease.
Pros
It has a great audio system
It gives you access to your favorite channels
Cons
It does not support Amazon and Netflix
Best 40-inch Smart TV
4. Samsung 40 inches Smart 7-in-1 Full HD Smart, LED UA40N5200ARXXL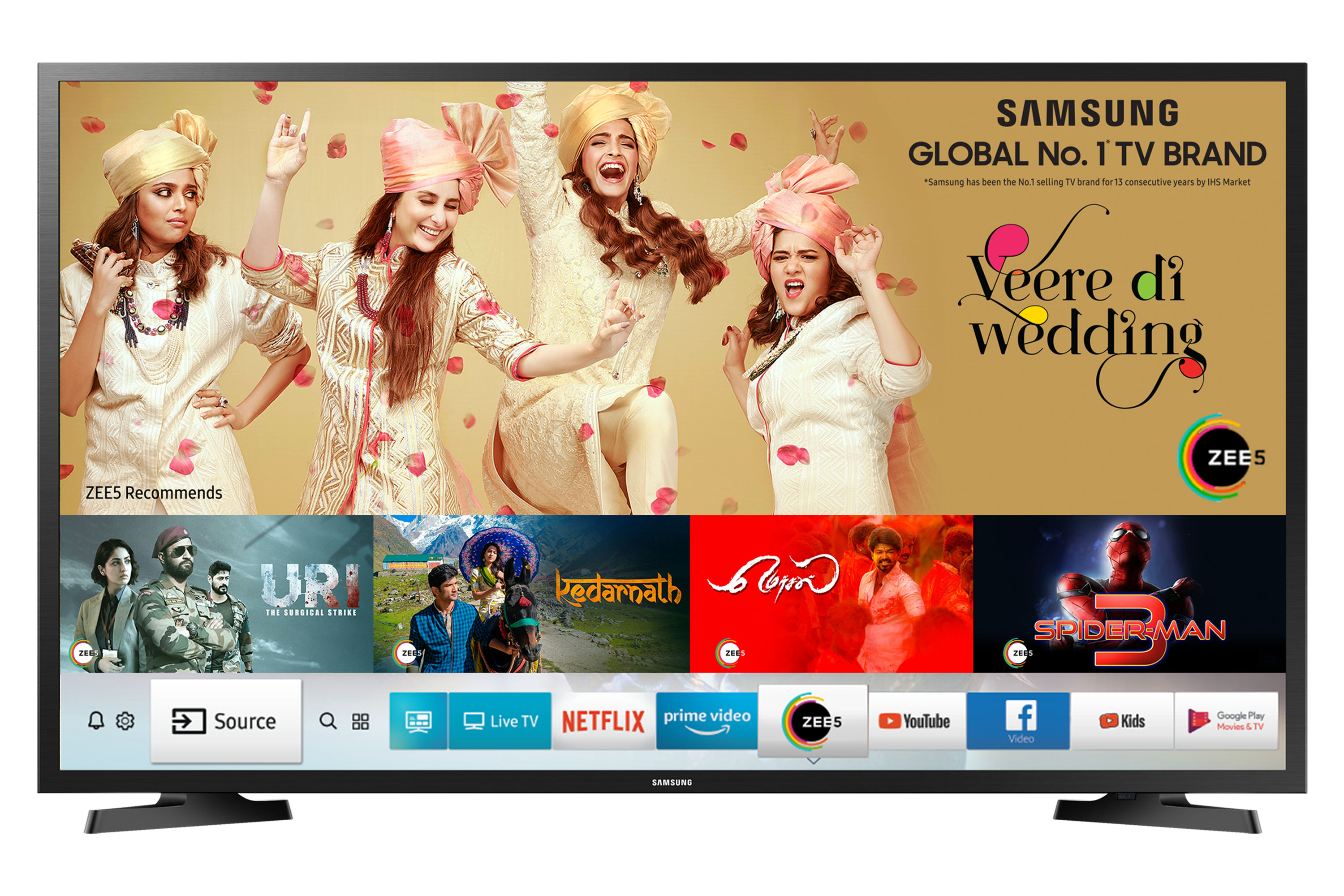 This smart 40-inch TV from Samsung is a Full HD TV that has a great HD resolution. The TV has up to 7 astonishing features, which is why it is a 7-in-1 smart TV. With this TV, you can convert your screen into a virtual music system, which will allow you to have better control over your sound system. You can also broadcast any event from all over the world on your TV using your smartphone. It has a screen mirroring features that enables you to exchange content from your other smart devices to your TV. You can opt to use your TV as a computer by mirroring your laptop screen on it or working on files from the cloud. Other amazing features of this TV include Pur color, HDR, Ultra clean view, and Micro dimming pro.
Pros
It has many great smart TV features
It gives you access to top-quality content
Cons
The audio should be improved
5. LG 43 inches 4K UHD Smart LED TV 43UM7290PTF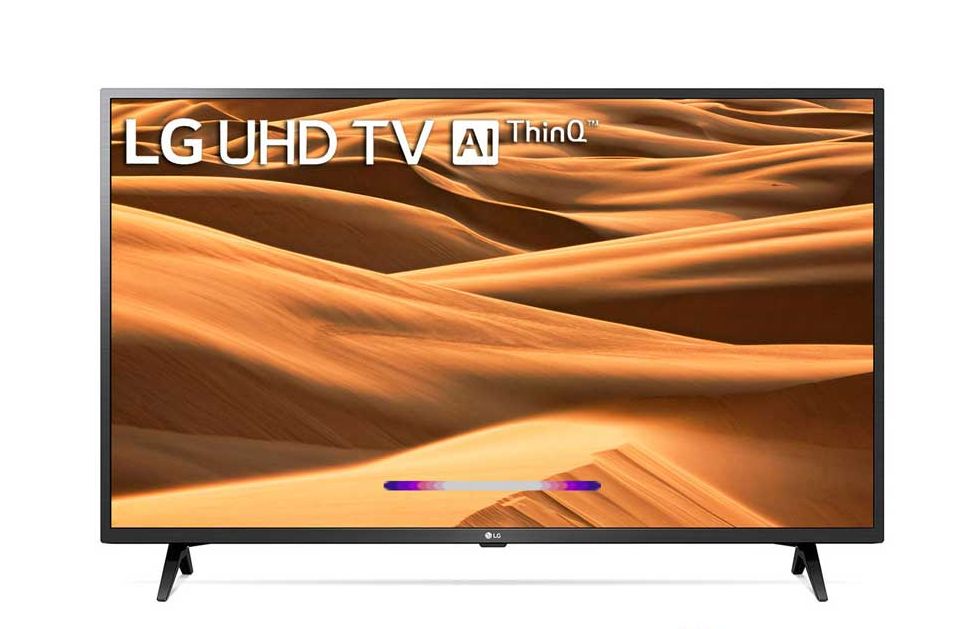 This LG TV allows you to watch HD content four times better because it is a UHD TV. You will be able to experience lifelike 4k images with complete detailing and lively colors. Take your viewing experience to a whole new level with this TV as the IPS panel allows you to view top quality content even from the very acute angles. This TV can differentiate between the brightest of whites and the darkest of blacks in outstanding detail thanks to the 4K HDR. Using the Web OS feature, you can enjoy entertainment from popular apps like Netflix, Hot Star, and Amazon Prime. You can access all connected devices from a single screen, which is the Home dashboard.
Pros
It is a very high-class smart TV
4K UHD TV
It gives you stunning visuals when viewing content
Cons
It doesn't have a top-class design
6. Sony Bravia 49 inches 4K Ultra HD Smart LED TV KD – 49X7002G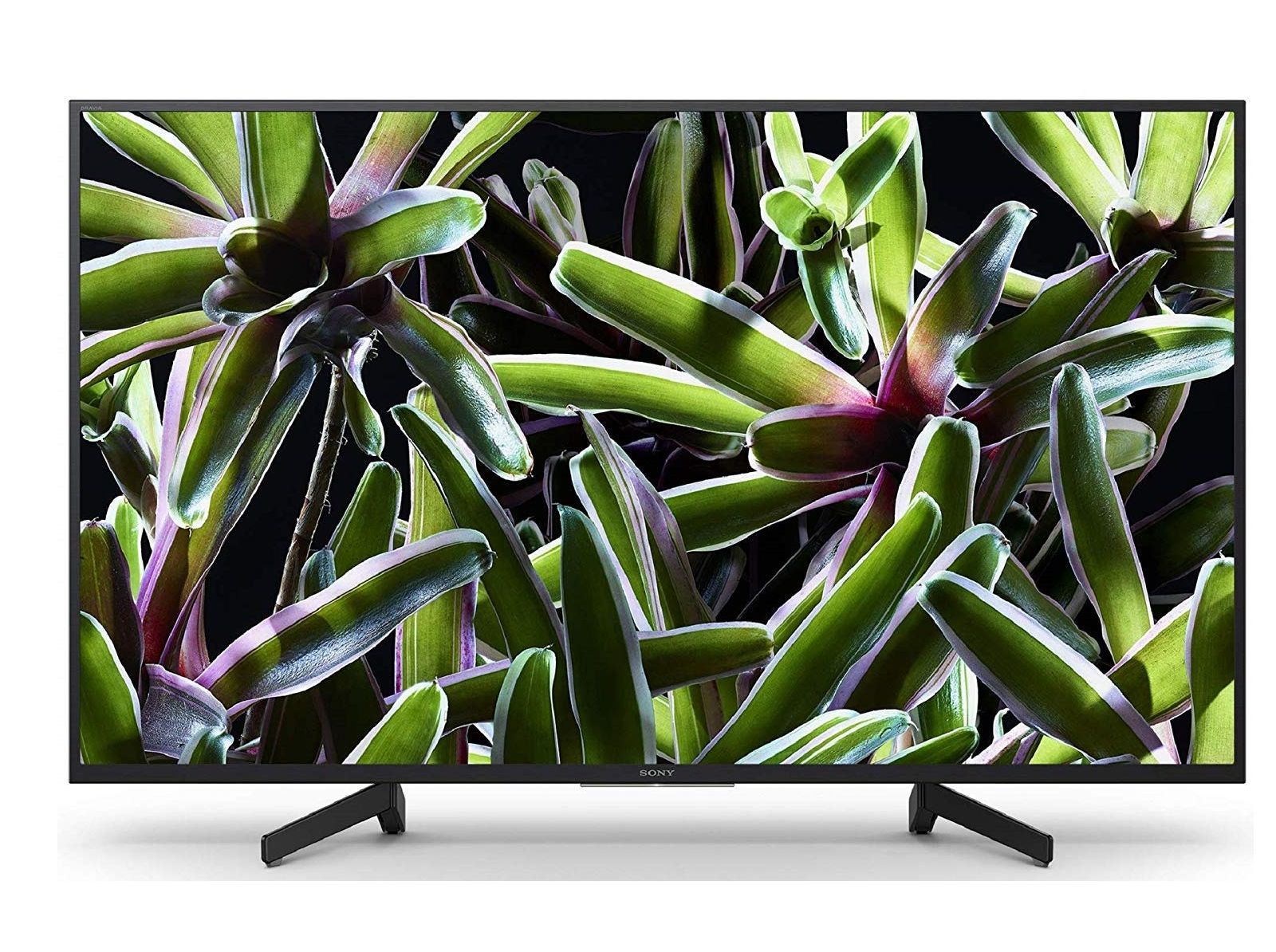 This smart TV is one of the best 49-inch smart TV you can get in India. When you want top-class color, contrast, and clarity, then you should opt for a Sony Bravia TV. This TV comes with a lot of fantastic features such as triluminos display and 4K HDR that give you the best picture quality. Every pixel is enhanced by the 4K X-reality pro features, which provide you with an unmatchable viewing experience. You get a one-button Netflix and YouTube accessing remote with this smart TV, which ensures that top entertainment is not far from you. Some other fantastic features this TV has to offer are, Motionflow XR, super multi-format USB play, and screen mirroring. The TV is also protected from electrical fluctuations and dust by the X-protection pro feature.
Pros
It provides you with the best picture quality and sound
It has a lot of smart TV features
Cons
It cannot be easily upgraded
7. LG 55 inches 4K UHD Smart LED TV 55UM7290PTD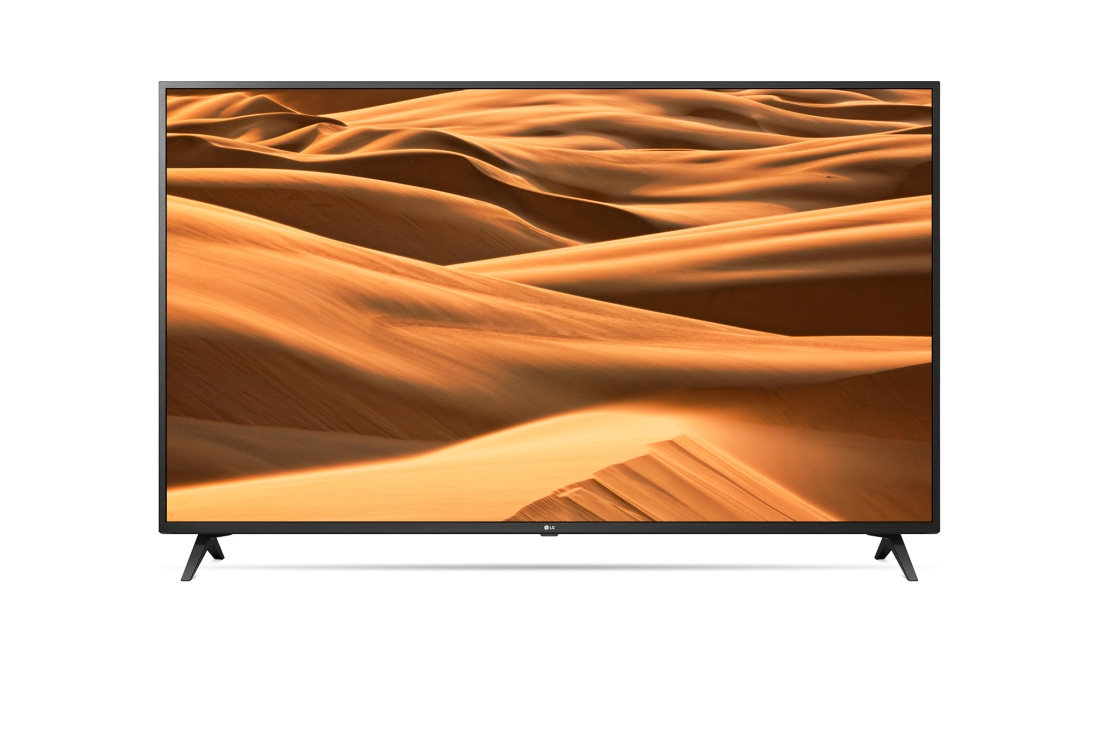 Thanks to the fact that this LG TV is a UHD TV, you can now watch up to four times the resolution of an FHD screen. You can now view more lifelike content with tiny details and lively colors because of the 4K IPS display. With wide viewing angles of up to 178 degrees, everyone in the room can comfortably enjoy the entertainment. It also has a 4K HDR feature that can differentiate between the brightest of whites and the darkest of blacks without any hassle. This LG TV utilizes the Web OS feature to provide you with top-class entertainment by giving you access to thousands of apps, including YouTube, Netflix, Amazon prime, and Hot Star.
Pros
A top class smart TV
It gives you the best quality when viewing content
Cons
No remote for controlling all your other devices.
Main Uses Of A Smart TV
These are the main reasons for getting a smart TV;
Internet Connectivity
A Smart TV can pass for a computer as it is often said that it is a hybrid of a television set and a computer. For your smart TV to provide you with every other feature, it has to be connected to the internet.
Streaming Video Service
You should be able to stream videos from popular apps like Netflix, Amazon Prime, and Hot Star through the internet. This takes your entertainment to a whole new level.
Media Player
With a standard media player, you can get access to videos, pictures, and other files. There are advanced media players available in these smart TVs that allow you to manage and arrange all media files. The smart TV can access all the files that are located on a network, computer, or storage device without any hassle.
4K Ultra HD Streaming Video
Not all smart TVs come with a 4K UHD screen. 4K UHD is a new development, and as such, you won't see any contents that are available in 4K UHD.
Games
Most of these smart TVs come with games that you can enjoy in your free time. You can play games like angry birds and get a much better experience because of the larger screen. You can also enjoy PlayStation on some of the modern smart TVs.
These are some of the best smart TVs you can get in India. Depending on your requirements, you can opt for any of them, and rest assured that they won't disappoint. This information is enough to ensure that you don't end up picking the wrong smart TV.