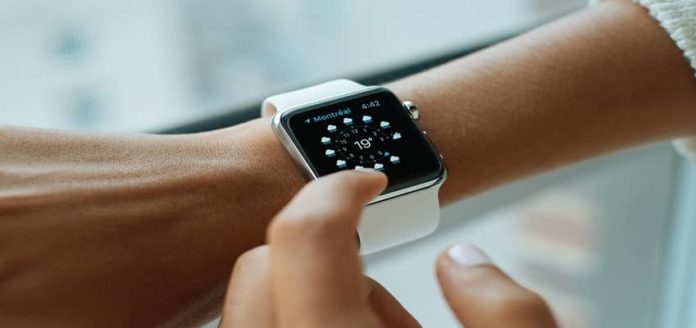 In simple words, a smartwatch is a wristwatch which has extra features for displaying certain options on the screen. Even the most basic smartwatch will do more than just showing you the time; most of them will allow you to check emails, accept & decline calls, read & send messages, play video games and notify you about certain activities.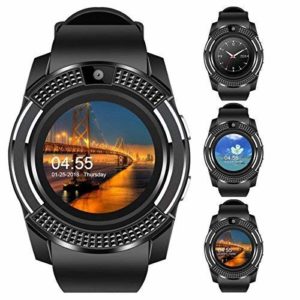 How do Smartwatches Work?
For an enhanced functioning, a smartwatch must be connected to a Smartphone usually via Bluetooth. Once the smartwatch is connected to the smartphone, you can enable the different types of notifications which you would want to be displayed on the watch like the messages, calls, e-mails and so more. There are many smartwatches which are equipped to do special tasks like playing music, maintaining a fitness status, and some allow us to play games.
Check Out: Top 5 Best Smartwatch Under 10000 in India
Why Buy a Smartwatch – what's the use?
The main purpose why a lot of people are switching over to a smartwatch is because it keeps you often updated without you having to pull out your smartphone all the time. A smartwatch teams up with your smartphone to deliver notifications, alerts, apps and much more.
Which Smartwatch to Buy?
With the increase of smartwatch technology, many leading brands have made themselves busy in developing and marketing the best and the most efficient variety of smartwatch for the users. Most smartwatches are well-matched for an Android or iOS device. With the variety of smartwatch brands like  Appl, Sony, Samsung, Fossil and more, the users can count on the effective qualities and optimize their decision of smartwatch buying. Since smartwatches are made to accompany your smartphone, you should make sure that it's compatible with your present operating system. One can also consider the budget set for oneself before buying smartwatch of a particular brand.
Trending Now – Top 10 Best Smartwatch under 2000 in India 2023
5 Tips for Buying a Smartwatch in India
There's a lot of choices when it comes to choosing the best smartwatch for you, which operating system do you need? What are the key features to look for? How long is the battery life? So if you are planning to buy a smartwatch, there are several things to consider.
Make Selection of the Right Device
The smartwatch that you will buy would need to get in touch with the smartphone to operate effectively. Hence, the effective performing of the smartwatch would significantly depend on the kind of smartphone that you are currently using. For example, the wearable technology from The apple company, the Apple smartphone, can get in connected only to iPhones. But in the other case, The Apple smartphones, iPhones, can support a wide variety of smartwatches like the Pebble watches as well. New Samsung has its own Tizen OS to run and apply the New Samsung smartwatches. Many of the older models of New Samsung smartwatches such as the Gear 2 Neo have been designed to perform on a small number of Samsung smartphones only. The more latest version of the Samsung smartwatches like Gear S2 and Gear S3 models are highly appropriate for several varies of Android smartphones.
Read Also –  Top 7 Best Smartwatch Under 3000 in India 2023
Hence, it is essential to give appropriate attention to the model of the smartphone that is being used to identify the experience with the wearable technology. It is important to make sure that the smartphone functions with the operating system of the smartwatch to avoid any hassle in operations and functioning.

Check Out the Right Features
The Smartwatch functions differ for each model. While buying smartwatch of a particular brand, it is necessary to ensure that you are offered with the right amount of features you desire. For most of the smartwatches have an elegant digital display which reflects the time, date and notifications along with the existence of specialized applications.
Here is – Top 5 Best Smartwatch In India 2023 & Best Smartwatch Brands in India 2023
It must have Activity Trackers
If you are looking for a smartwatch that has health and fitness purpose, check for a built-in accelerometer (measures intensity), pedometer (measures steps), heart rate monitor or other tracking technology.
Watch Straps- Smartwatches are available in a variety of styles and models which let you get a customized look. If you like a classic style that is similar to a traditional watch, you can choose a model that has leather or stainless-steel straps. Other watches have versatile silicone straps, which is ideal for outdoor or fitness-related activities. Voice control- It allows you to give voice commands, record memories, send & receive text messages, search the Web and much more, without using your hands. Music- You can store music on the watches internal memory for immediate access to your media library. Link alarm- It delivers an audible and vibrating alert when you are out of wireless range. Glass Strength- Watch made with fortified glass like Gorilla Glass, can easily handle the wear and tear of regular use, so you don't have to worry about scratches or other damage.
Perfect Control on Sound
A smartwatch enables you to fun an astounding level of control over the appliances and objects in your home. For example, you can easily control the sound with just a few taps of your smartwatch.
Customization as Per Your Need
If you want to carry your wearable technology with style, you can even have the smartwatch customized for yourself as per your need. Some smartwatch brands like the LG Watch Urbane, Fossil Q Wander, Pebble Time Steel and more, have introduced the wearable technology with much style and swagger. The trendy smartwatches are offered by the brands like Tag Heuer and  Michael Kors which aim at offering technology with visual style to it. The Apple smartwatches come with a variety of stylish and modish straps for the band of the watch which has many fitting options varying from 16mm, 20mm, and 22mm as per your wrist setting.
Latest Updated – Top 5 Latest Fastrack Watches for Men Under 2000 2023
You are probably heard of all the trend about smartwatches. When you are thinking to buy a smartwatch, it is important to have the basics of how a smartwatch works. It is necessary to know how to make the most out of its features and how to customize it in order to meet your needs.