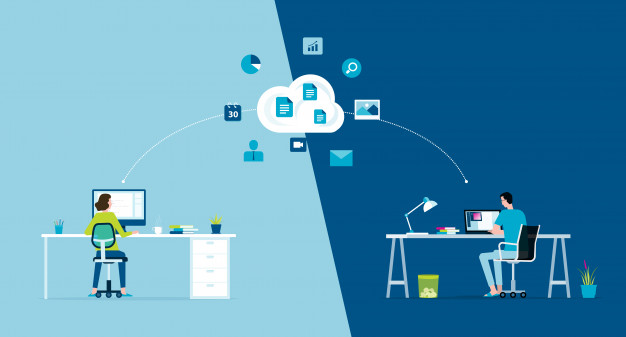 Due to recent happenings, many companies transitioned to work from home setup. While some employed designated software and devices, many rely on varying tools depending on the team or individual preference. If you want to find out the best tools to supplement your remote work, we're here to assist. In this article, you'll discover the eight best tools for remote teams.
Best Remote Work Tools
1. Figma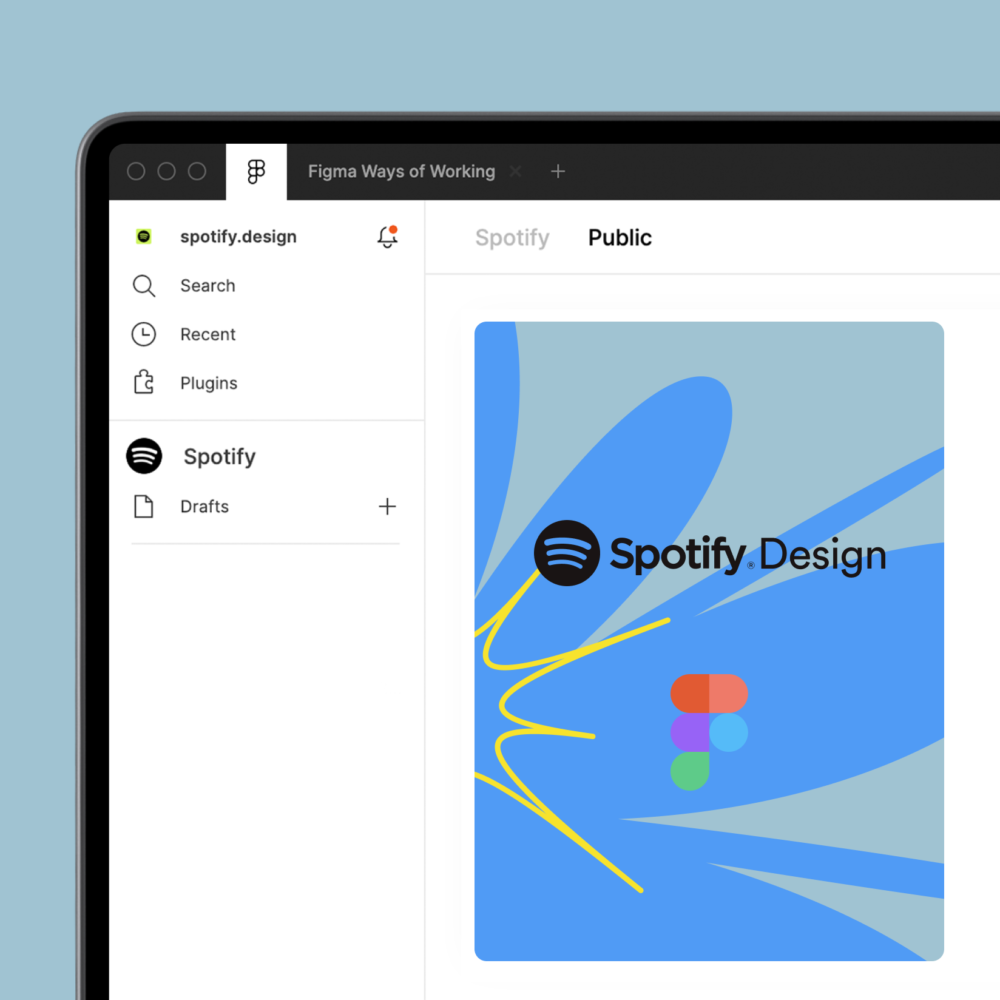 In the past, design collaboration is quite challenging. When using tools like Adobe XD or Sketch, there is still a need for third-party handoff tools. Since Figma came, the industry transitioned into more seamless design work.
Using Figma, teams can create workspaces and projects. Moreover, members can join multiple projects or even manage one. Additionally, the Team Library and Components features made the tool more robust.
By utilizing such features, any member can create design components and share them with others. As such, others can also do the same and vice versa. After multiple submissions, all items are accessible via the Team Library.
Users can also create private projects either on Drafts or a personal workspace. When designing a public file, members can concurrently design where names appear beside cursors. Should you or your team want the best design collaboration tool, it's hard to beat Figma.
2. Pitch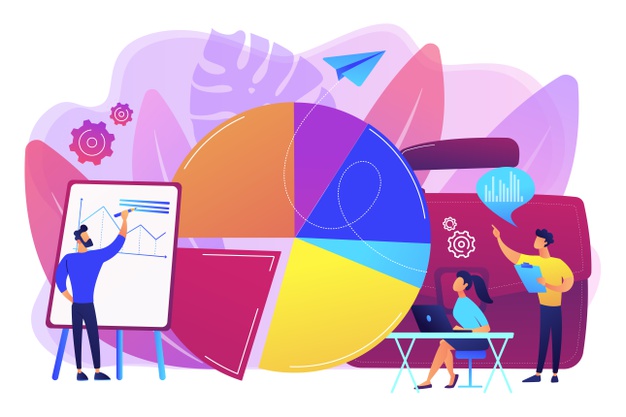 Currently, Microsoft PowerPoint, Google Slides, and Apple Keynote remain the favored presentation tools. While these products still perform, the remote work scenario requires more flexibility than even Google Slides lack.
As work gear towards collaboration and online tools, the new player Pitch came into popularity. Founded by the same entrepreneur that managed Wunderlist, a former to-do list app, Pitch can elevate a team's ability to create, share, present, and collaborate on presentations.
Aside from the well-thought interface, it also provides many notable features. First, members can easily choose stunning templates from the homepage. Next, a manager can invite individuals to work on a particular presentation.
In the editor, collaborators appear in their photos beside cursors. Also, all members can view all the edits, comments, and input in real-time. Moreover, it supports plugins such as Unsplash, Google Sheets, AdSense, and many more tools integration.
3. Slack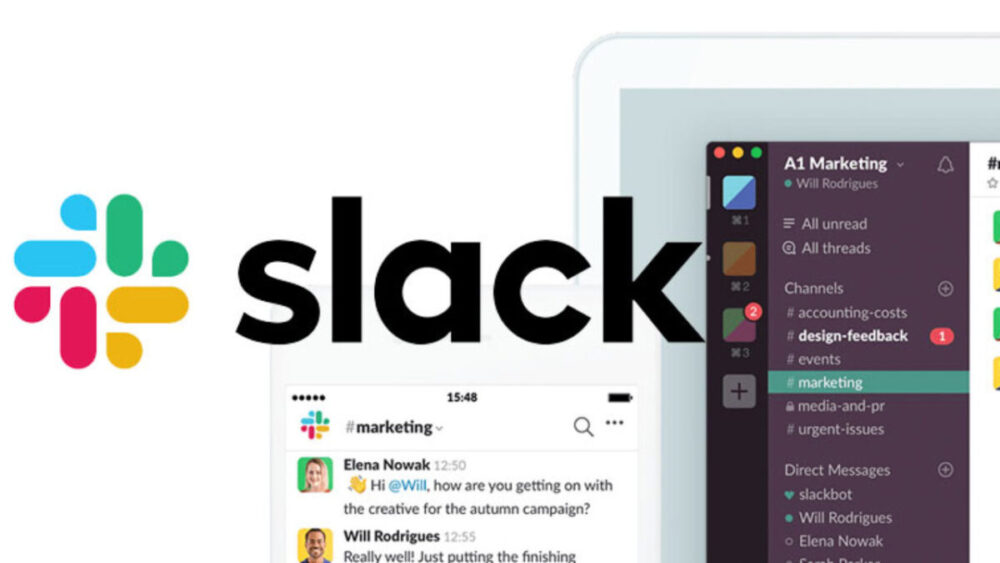 Before Slack Technologies introduced the tool, teams had to use messaging platforms that's not suitable for work settings. By doing so, tracking conversations, threads, and files can be confusing and inefficient. However, after Slack came, it's more comfortable and enjoyable to communicate in the digital workspace.
In the tool, managers and members can create channels to invite users and converse about deadlines, projects, progress, and tasks. Unlike standard messaging, conversations and threads are more manageable to track. Additionally, it's possible to message and call via video to other users directly.
Apart from the above communication functions, Slack also incorporates bots and plugins. Using these integrations, users can automate tasks, connect external services and apps, and extend the tool's functionalities.
4. Notion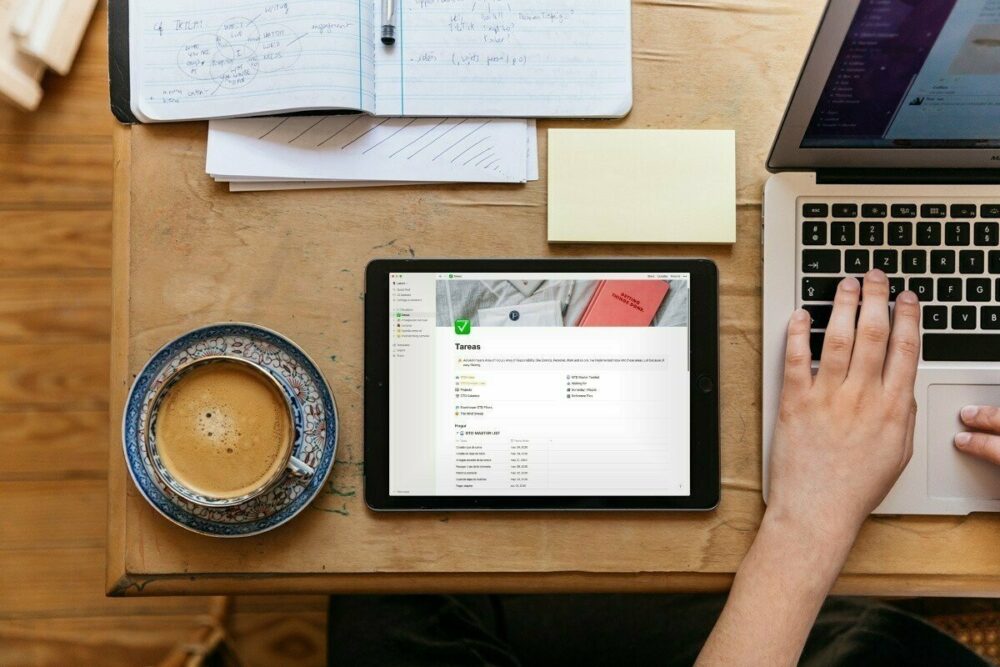 In managing projects, teams had to use multiple tools such as todo-lists, calendars, kanban boards, and many others. However, by using Notion, organizations can ditch them and employ a unified digital workspace.
Since Notion is a blank canvas, users can customize the view, information density, pages, and organization. Consequently, almost any form of use case is possible in the app. For instance, teams can create pages for onboarding, wikis, calendars, checklists, project boards, and databases.
While it's excellent as a collaborative tool, it can also cater to personal use. As such, anyone can compose notes, documents, bookmarks, journals, projects, and even an online portfolio. Lastly, since it's an open platform, there are numerous plugins and extensions for many popular apps and services where Notion can export data or serve as the central database.
5. Loom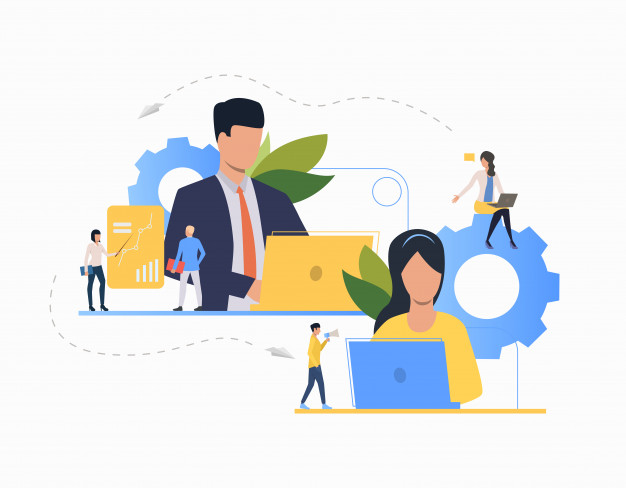 Since remote work requires flexibility in communication, simple chat messaging and file descriptions can sometimes fall short. Considering this problem, Loom would be an excellent workaround.
Suppose a member is working on a particular task and sends a file or progress to another user. To communicate explanation, Loom allows recording video messages using the camera and screen recording. Apart from being faster than typing long-form descriptions, it's also more effective in conveying information and thoughts.
Unlike conventional screen recording, the video is more interactive and easy to follow. In detail, when pointing to a specific area in the screen, the user's avatar will follow to simulate the real-world whiteboard discussion. Using Loom's capabilities, a team can reduce the number of messages, schedules, and task queues.
6. Dropbox
Due to numerous applications and tools, there can be many forms of files that a team regularly exchanges. While attaching documents in messages can work, having a centralized channel would be beneficial. With this in mind, Dropbox is an excellent medium for both teams and individuals in the remote work setting.
At its core, Dropbox is a cloud storage solution. It saves files and makes them accessible anywhere for anyone. Besides, with in-house tools and apps like Dropbox Paper and member comments and conversations, tracking, managing, and accessing files is more efficient and comfortable.
With the free 2GB allocation, users can start saving files and subscribe to plans later on for more storage. While there are many competitors, Dropbox remains one of the most reliable, flexible, and well-designed cross-platform cloud storage tools for teams.
7. Audext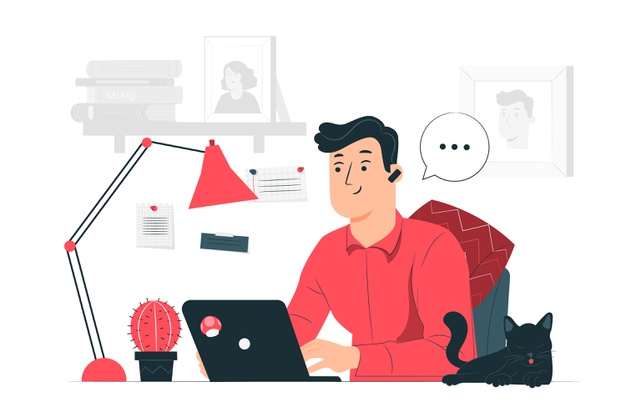 During meetings, taking notes and remembering information from managers and other members are essential tasks. While screen recording can work, having a way to convert audio to text is advantageous.
Unlike similar products, Audext has the best audio transcription and editor features. First, it has a built-in text editor that can highlight and replace words. Next, it identifies speakers and structures the transcribed text accordingly.
While the above reasons are enough to consider the tool, its best feature is live audio and text playback. When recording, this app will remember the texts' timestamps where they appear in the speech. In playback, texts will sync with the audio for better understanding.
Apart from being a remote work tool, it's also excellent for interviews, podcasts, lectures, voice memos, and medical use like a psychologist's notes. Should you want the best audio transcription platform, the option would be Audext.
Make Remote Work More Effective
By using these tools, teams can achieve more effective, efficient, and comfortable remote work. If you're still undecided, please feel free to look back at this article anytime. Good luck!