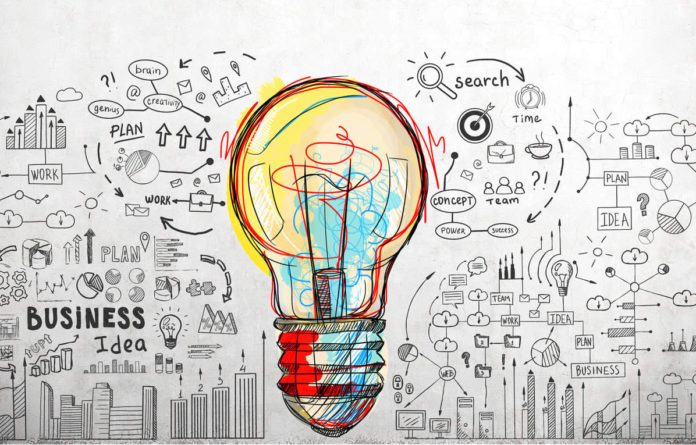 People no longer prefer to deal with PCs, and would rather go for mobile devices to do whatever they need online. Thus, the best up-and-coming software startups refer specifically to mobile applications. Being an entrepreneur, your task is to choose one from the most promising ideas and implement it, providing the best possible user experience.
We're to enumerate what options you have to choose from, shall we?
1. Healthcare solutions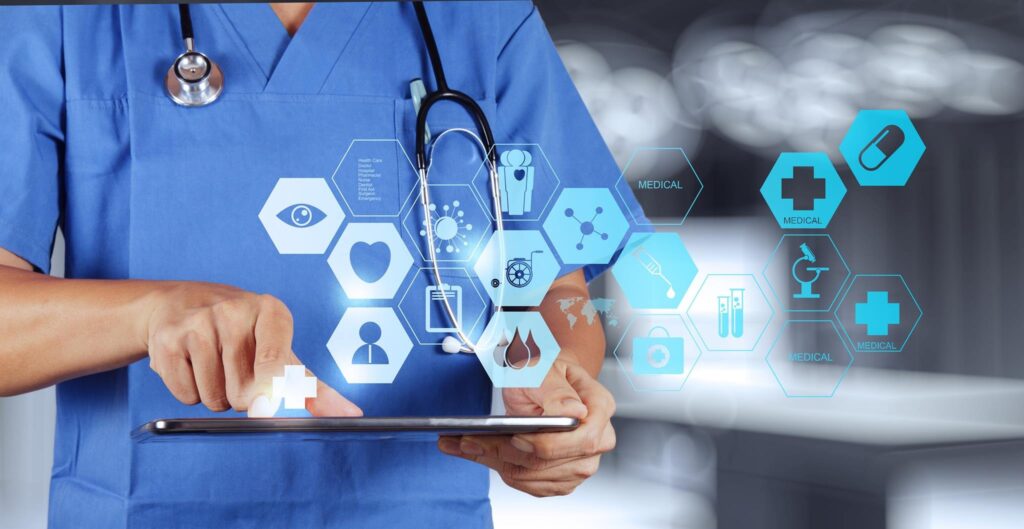 These days health applications are extremely sought after. Fortunately, there're top software development companies that can provide healthcare solutions by developing custom software applications tailored to the specific needs of healthcare providers and organizations. These solutions can help streamline healthcare processes and workflows, improve patient care, and enhance efficiency. They actually don't make people healthier, but help users monitor their health conditions in a convenient manner. These services allow keeping an eye on the key health parameters and plan physical exercises ahead of time.
Health software collects lots of helpful info and conveys it to the users by means of pushes.
Healthcare app features:
step counting;
food tracking;
water intake tracking;
heart rate monitoring;
sleep tracking;
location tracking;
personalization;
online medical consultation;
compatibility and synchronization;
pushes;
in-app chat.
Apple and Google provide their own health and wellness online systems that users are happy to take advantage of. There's also a possibility for programmers to get data collected by different Android and iOS gadgets to build their own health platforms. GoogleFit, as well as HealthKit, could be applied for this purpose. Read more here.
2. Food delivery services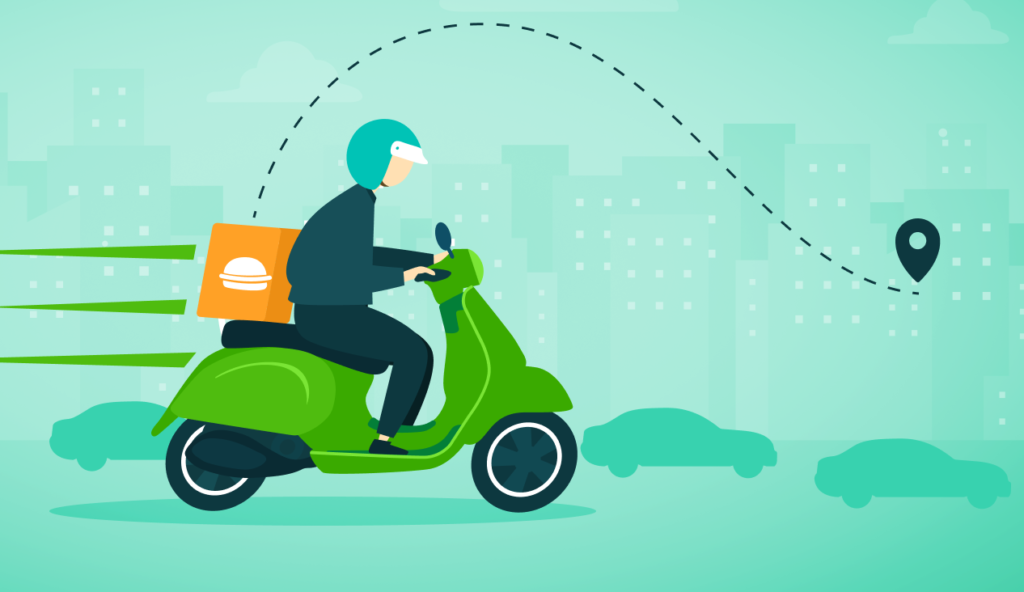 Food delivery belongs to the top mobile app niches to consider. Actually, we're talking about million-dollar development ideas here. Some entrepreneurs have figured out that this segment is real gold dust, so they started to work on their projects, but still, there's space for another cool food delivery application.
Programs in question allow ordering food while staying at home. As a rule, they're on-demand-based, so orders are made online and then couriers deliver them wherever needed.
Before starting the development process, it makes sense to analyze potential competitors to learn from their mistakes. For instance, sometimes when covering several areas and collaborating with multiple restaurants, the quality of service might deteriorate, which will annoy the audience.
Food delivery platform features:
online ordering;
menu;
scheduled delivery;
geolocation;
online payment;
loyalty programs;
order tracking;
push notifications.
Among the best representative of such software, we shall distinguish Postmates, which is truly easy to take advantage of. People only need to select a restaurant, choose what they want from the menu, and make the order. The nearest courier will deliver it as soon as possible. That's what people call the on-demand principle of operation.
3. eLearning resources
Top app ideas for startups also involve online systems for distance education. Starting from 2023, the majority of educational establishments have adopted the concept of remote learning, thus, there's a demand for dedicated platforms. This software is designed to allow pupils and students to continue their studies.
The key objective here is to allow students access to educational materials and empower ongoing online interaction between tutors and students.
E-learning app features:
a wide range of diverse videos and tutorials;
offline learning;
in-app communication, say, video calling, online chatting, etc.;
gamification;
process synchronization;
docs attaching;
intuitive user interface;
teacher finding;
multi-media content support;
push notifications.
Google Classroom is one of the brightest representatives of e-learning programs that serve to facilitate online education. The resource is free, and it was designed specifically for non-profit organizations, like, education institutions, and others. Google Classroom helps to improve communication between teachers and learners in the context of pandemics. Tutors can make their own courses, provide students with the required materials, track the progress, and much more.
4. Uber-like taxi solutions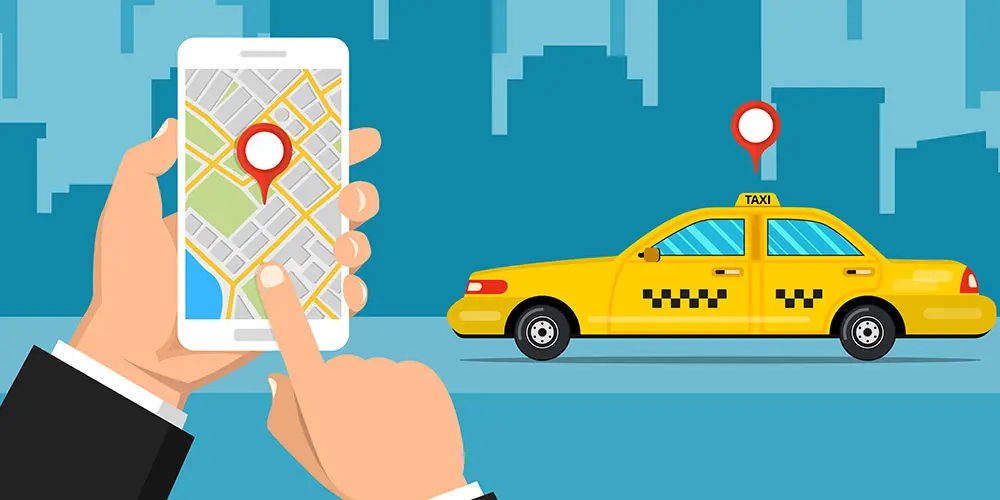 No matter how obvious it might seem, still, the taxi service idea continues to be perspective and demanded. The given applications help to ensure safe and convenient movement in the city or around the country. Today people need the tools to immediately order a taxi at any time and any place. That's another kind of on-demand services.
Uber-like taxi app features:
booking rides;
saving destinations;
calling option;
in-application chatting;
realtime tracking of drivers;
trip history;
preferred drivers;
adding several drop-off locations;
realtime traffic checking;
multiple payment options (both, non-cash and cash);
reviews and ratings on drivers;
following rides in realtime.
5. Transport ticket booking solutions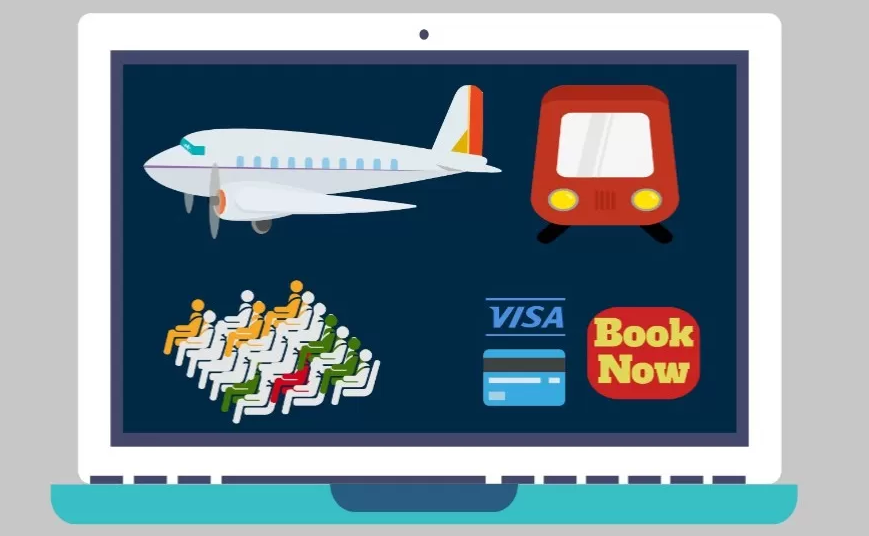 Some people believe that those services are of little demand nowadays, but actually, it's vice versa. The mentioned online systems allow online purchasing transport tickets, say, for a bus, beforehand. For some people, the choice of seats could be pretty critical. For instance, you like sitting by the window, so it's a big deal when it comes to long-distance journeys. Or, also there are travelers who prefer buying tickets in advance not to miss the bus they need.
The simplest examples of such software cover only one city, and the more advanced platforms can be aimed at long trips that imply other cities or even countries. The functionality of the given programs shall provide the necessary parameter for regular users, transport operators, as well as for admins.
Features for users:
registration and security login;
profile managing;
refund options;
online payment;
viewing best routes and available buses;
seat selection;
bus searching;
tracking bus real-time location;
multi-currency payment;
sorting and filtering tools;
customer support;
pushes.
Features for operators:
registration and security login;
profile creation and management;
ticket scanning;
viewing bookings, refunds, and overall revenue;
checking travelers real-time boarding;
managing bus routes;
checking passengers' reviews and ratings;
live time bus tracking;
monitoring overall sales;
reporting;
push notifications.
Features for admins:
admin dashboard viewing;
CRM integration;
payment integration;
CMS integration;
whole app management.
6. Pet care platforms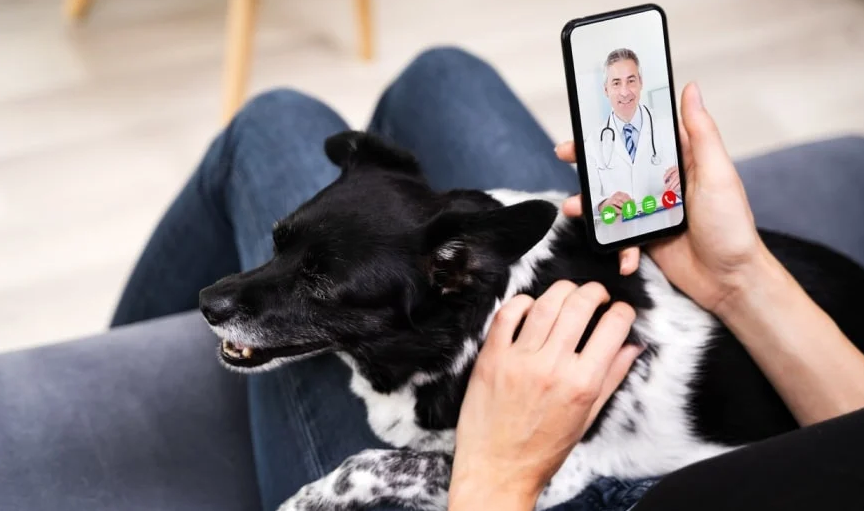 Here's one more on-demand type of resource. Many people have dogs and cats. Those four-legged friends bring bright colors to our life, and they also need some care, say, walking, breeding, feeding, and the like. Busy pet owners can't always take care of everything by themselves, so they'll appreciate some help.
Pet care app features:
registration and account creation;
in-application payment gateways;
appointment scheduling;
filtering and sorting options;
built-in chatting;
appointment canceling;
geopositioning;
ratings and reviews;
push notifications.
The Wag service is a striking example of demanded dog walking applications in the USA. It's created to help pet owners easily find pet carers for their dogs. Owners can track their pets' location during walks, and when dogs are back home, owners can leave feedback on the services provided.
This program allows booking walks ahead of time, and Wag carefully checks all its dog walkers to ensure the required safety.
Choosing the best app idea
Well, the choice might be pretty difficult to make since all the ideas are relevant and timely.
To evaluate each option and determine which one you should go for, we suggest you figure out the below points:
what skills you have, and which activities you're good at;
who your future rivals are;
what budget you can allocate for your startup.
In case, you have an offline business, say a restaurant, it makes sense to create an on-demand mobile application for people to make reservations or to order food delivery. Still, it's totally fine to start a brand new project as well. It's your call.