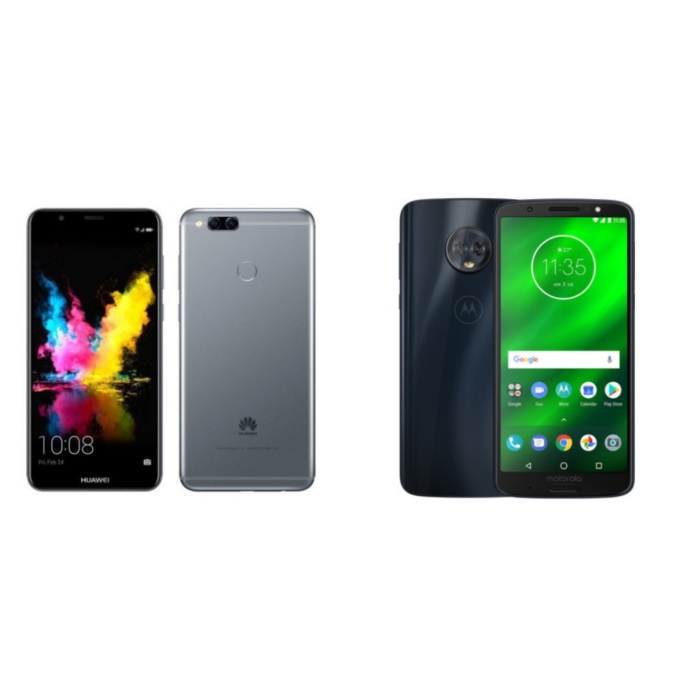 Moto G6 by Motorola and Mate SE by Huawei are quite similar phones. In this article, we will go over their shared and unique features, and determine which one is better. Read on to see ahead to head Motorola Moto G6 vs Huawei Mate review.
Operating System
Mate SE comes with Android v7.0 Nougat OS, while G6 has a better and newer Android v8.0 Oreo. Clearly, Motorola wins here.
Connectivity and Extra Features
In this section, the phones are neck and neck. Both of them offer Dual Sim, 3G, 4G, VoLTE, Wi-Fi, Bluetooth, and USB. Furthermore, both have GPS, a fingerprint scanner, and a 3.5 headphone jack.
Camera
Huawei fitted this phone with a 16 MP rear camera, and an 8 MP front camera. Motorola is, however, the clear winner here, as it has 12 MP in the back, 16 MP in the front, and it records videos in 1080 at 30fps. It also has a dual-LED flash and a flash for the front camera.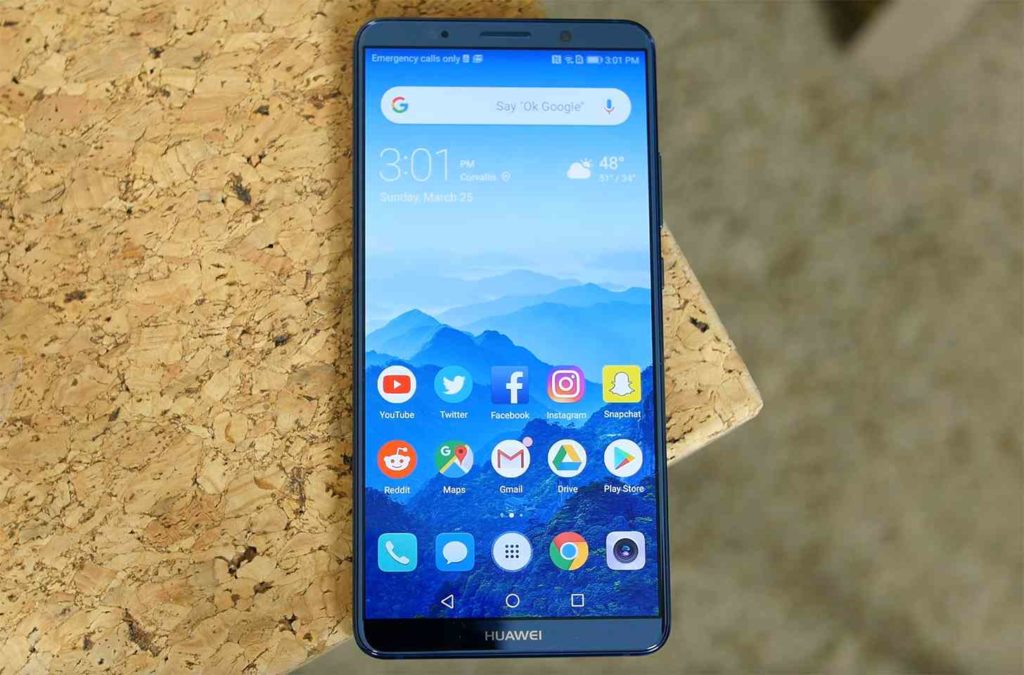 Technical Specs
Huawei Mate SE is equipped with a 2.36 GHz Octa-Core Processor, a HiSilicon Kirin 659 Chipset. The Motorola Moto G6 offers a Qualcomm Snapdragon 450 chipset, a 1.8 GHz Octa-Core Processor. What is more, the latter phone also has an Adreno 506 GPU and is the overall winner here thanks to that.
Battery
Both of these two phones have non-removable batteries. Mate SE has a battery with 3340 mAh, while the Moto G6 has a Li-ion Battery with 3000 mAh. Again, the Motorola wins thanks to the fast charging option that the Huawei lacks.
Memory and Storage
Both the Moto G6 and the Mate SE have 4 GB of RAM which is plenty, and both have internal storage of 64 GB. This is, of course, expandable through the use of micro SD cards. We have a tie when this section is in question.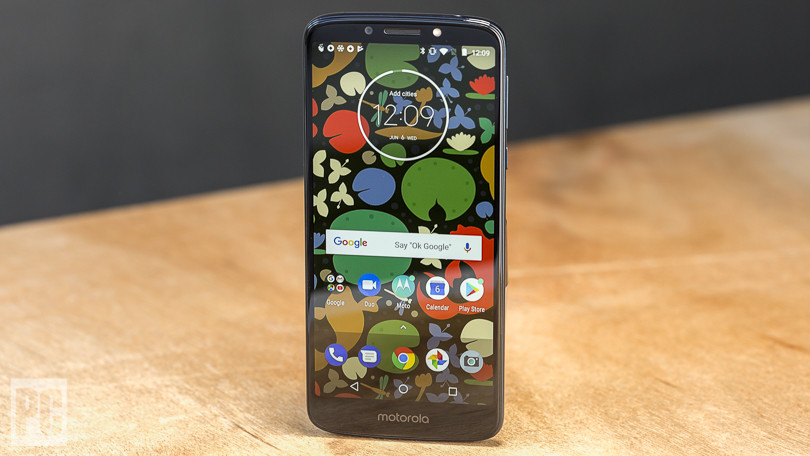 Display
The Huawei phone in question has an edge to edge, 5.93-inch FHD+ display with a 2160 x 1080 resolution, and 407 PPI. On the other hand, the Motorola comes equipped with a 7.7 inch, 1080 x 2160 Color IPS screen with 424 PPI. Both have an 18:9 aspect ratio. Both of the screens are good and none is better than the other, so, therefore, go with the one you prefer.
Price
Huawei Mate SE is currently priced at $130, while the Motorola Moto G6 is more expensive, and has a price tag of around $160.
Conclusion and Verdict
Huawei has a 31% faster CPU, it is 8% slimmer, has some 33% more megapixels, and an 11% more battery.
Motorola phone in question has a more responsive and better touchscreen, a much better front camera with a flash, and it supports FM radio.
You should make your decision depending on what you like more. Both have a lot to offer, and both of them lack some important features.