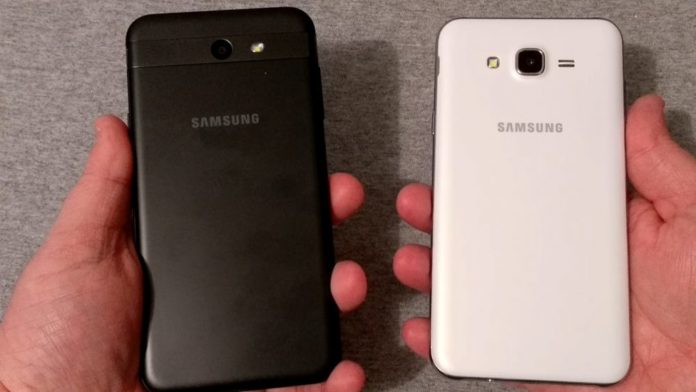 The J line of phones by Samsung is an excellent example of how good mid-range phones can be. Many editions have appeared over the past few years, and here, we will compare J7 vs J7 Perx.
Operating System
J7 is an older phone and comes with a pre-installed Android v5.1, which is Lollipop. The Perx edition is newer, and it has v7.0 of Android, Nougat.
Connectivity
Both phones are dual SIM and they support micro-SIM cards. All of the other options are also the same, including GPRS, EDGE, 3G, 4G, VoLTE, Wi-Fi with a hotspot option, Bluetooth v4.1, and micro USB v2.0. Both have a 3.5 mm headphone jack, and none has a fingerprint sensor.
Memory
Memory wise, Samsung Galaxy J7 has 1.5 GB of RAM, while J7 Perx has 2 GB of RAM. Both have 64 GB of internal storage, but the Perx model can only be extended by 64 GB through a micro SD card, while the J7 can support up to 128 GB of extra space.
Display
When it comes to displaying features, both are 5.5 inches, 720 x 1280 resolution screens, with 267 pixels per inch and a 16:9 aspect ratio. However, J7 has a super AMOLED screen, while the Perx has an AMOLED screen.
Camera
The rear camera on the J7 is a 13 MP one with autofocus, while PErx only has 8 MP. Both phones have a 5 MP front camera, but the J7 model also has a front flash. Video recording is 1080p at 30 fps FHD with both of these models. J7 has more features, including face detection, geo-tagging, panorama, and touch to pass. Perx only has face detection and touch to focus.
Processor
J7 runs on a Samsung Exynos 7580, 1.5 GHz Octa-Core Processor, and has an Adreno 405 graphics card. On the other hand, the newer J7 Perx comes equipped with a Qualcomm Snapdragon 625 processor, which is also an Octa-Core, working at 2.2 GHz.
Battery
J7 has a removable, 3000 mAh Li-ion battery, while the Perx has a more powerful battery with 3300 mAh, which cannot be taken out. The phones do not have fast charging options.
Unique Features
J7 has a better camera resolution and 62% more megapixels. It also has a front camera flash for better selfies in low light. It supports FM radio and has a removable battery.
On the other hand, J7 Perx is equipped with a 46% faster processor unit, and 500 MB of RAM or 33% more. It also has a 10% larger and more powerful battery.