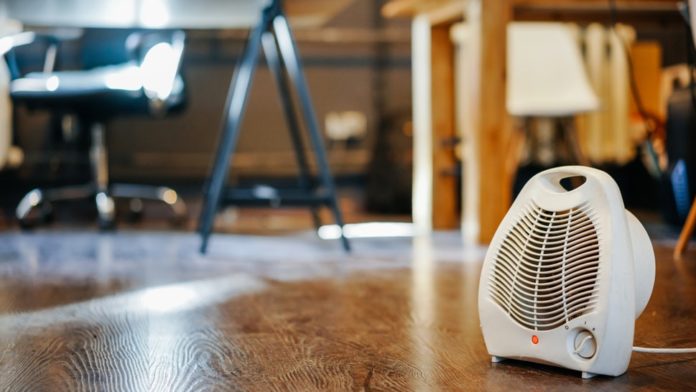 The cold winter months can be very harsh. The real problem is when temperatures drop dramatically and warm blankets are not enough for you. Don't despair, room heaters come as a rescue solution that will turn your cold home into a cozy and warm nest where you can hide and enjoy with your family.
1. Havells OFR 9 Fin PTC Fan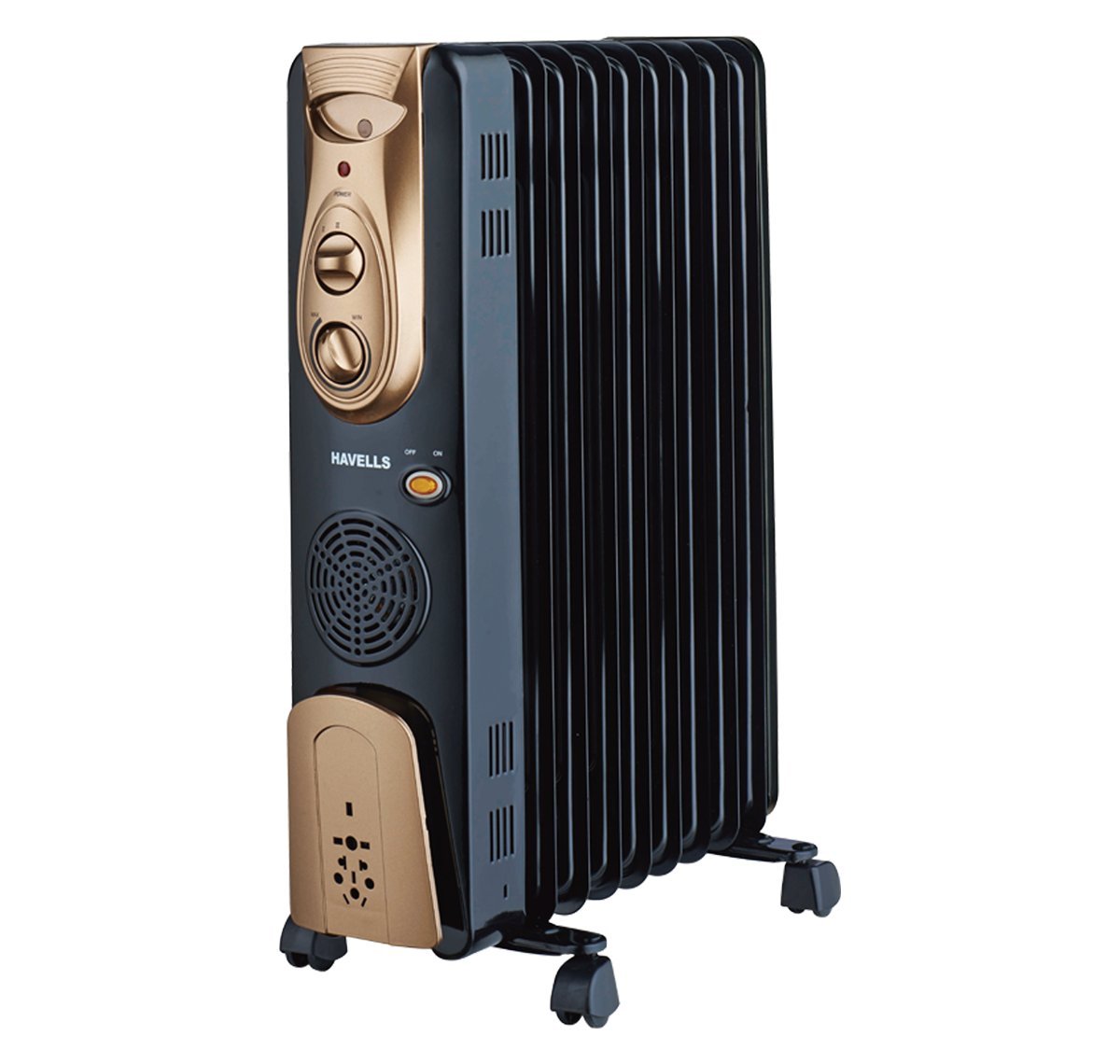 This heater is ideal for those looking for safe and efficient heating during the winter. People like that it's not noisy at all and has a powerful heating mechanism with a fan that allows the heat to spread evenly. It is safe, can be used by both the old and the young, it does not consume oxygen.
2. Orpat OEH-1220 2000-Watt Fan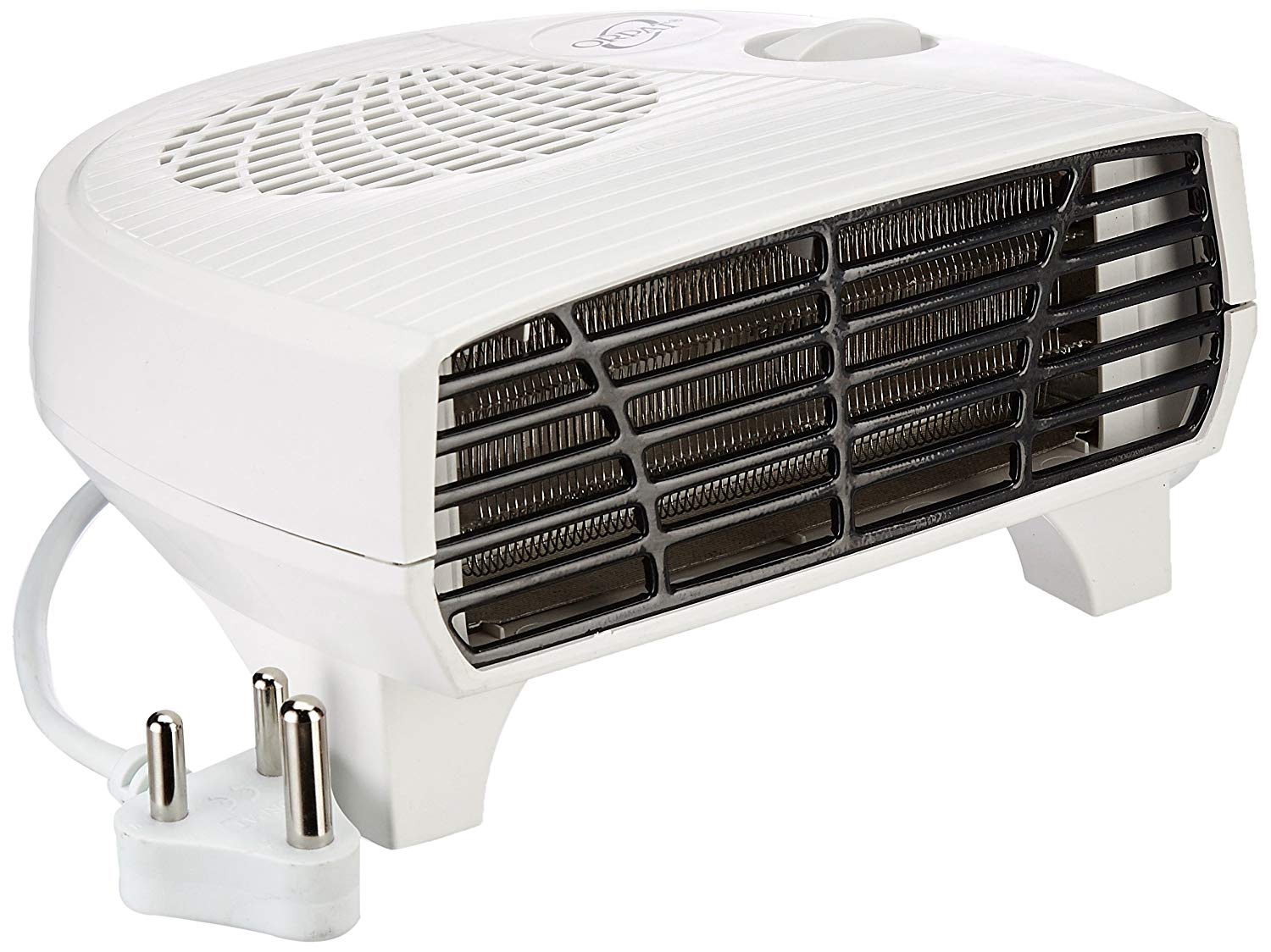 This strong and sturdy room heater has got a fan that can quickly spread the temperature throughout the room. The product is safe to use and has a thermal cut out that makes sure that the machine remains safe for an extended period of time. The good thing is, it's not too hot on the outside.
3. Orpat ORH-1410 Radiant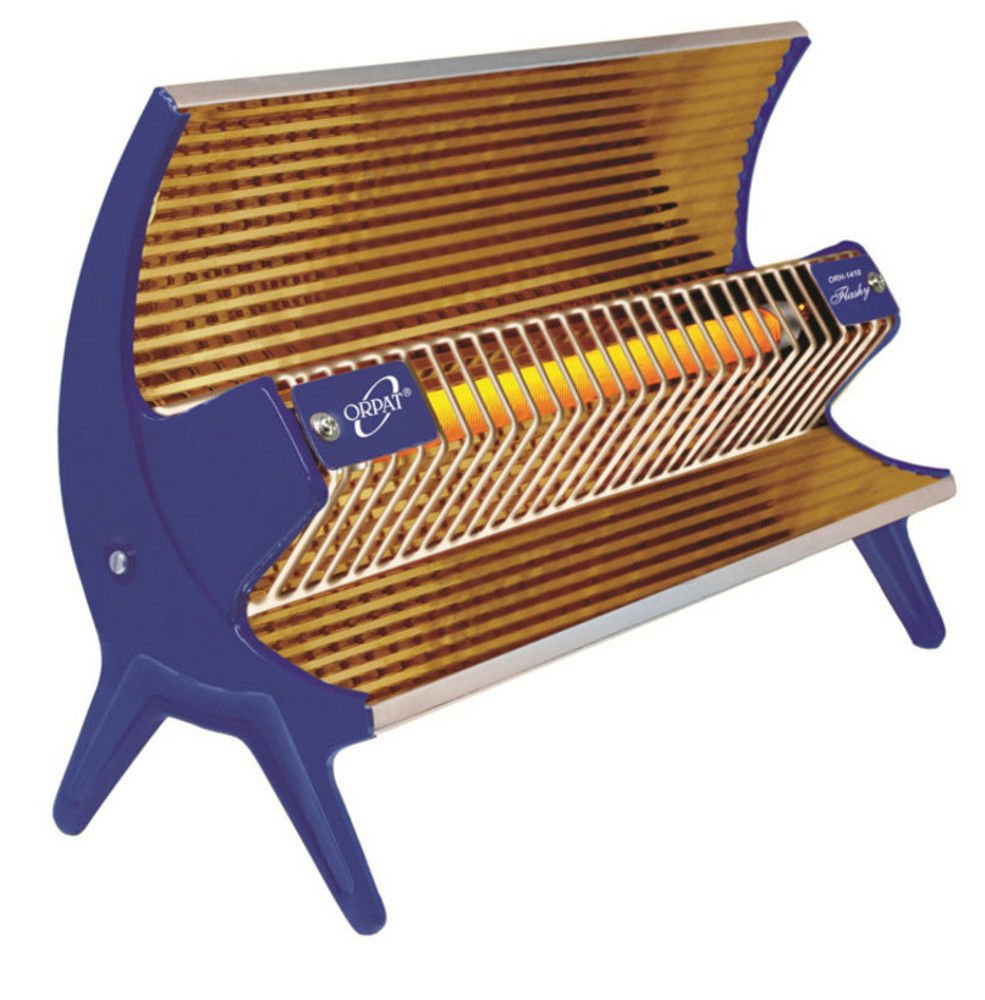 The product is very easy to install and the ergonomic design adds to the elegant looks of it. The power consumption capacity is up to 1000 watts that prevents high electricity bills. It also has an overheating protection system, which is a very good thing.
4. Bajaj Minor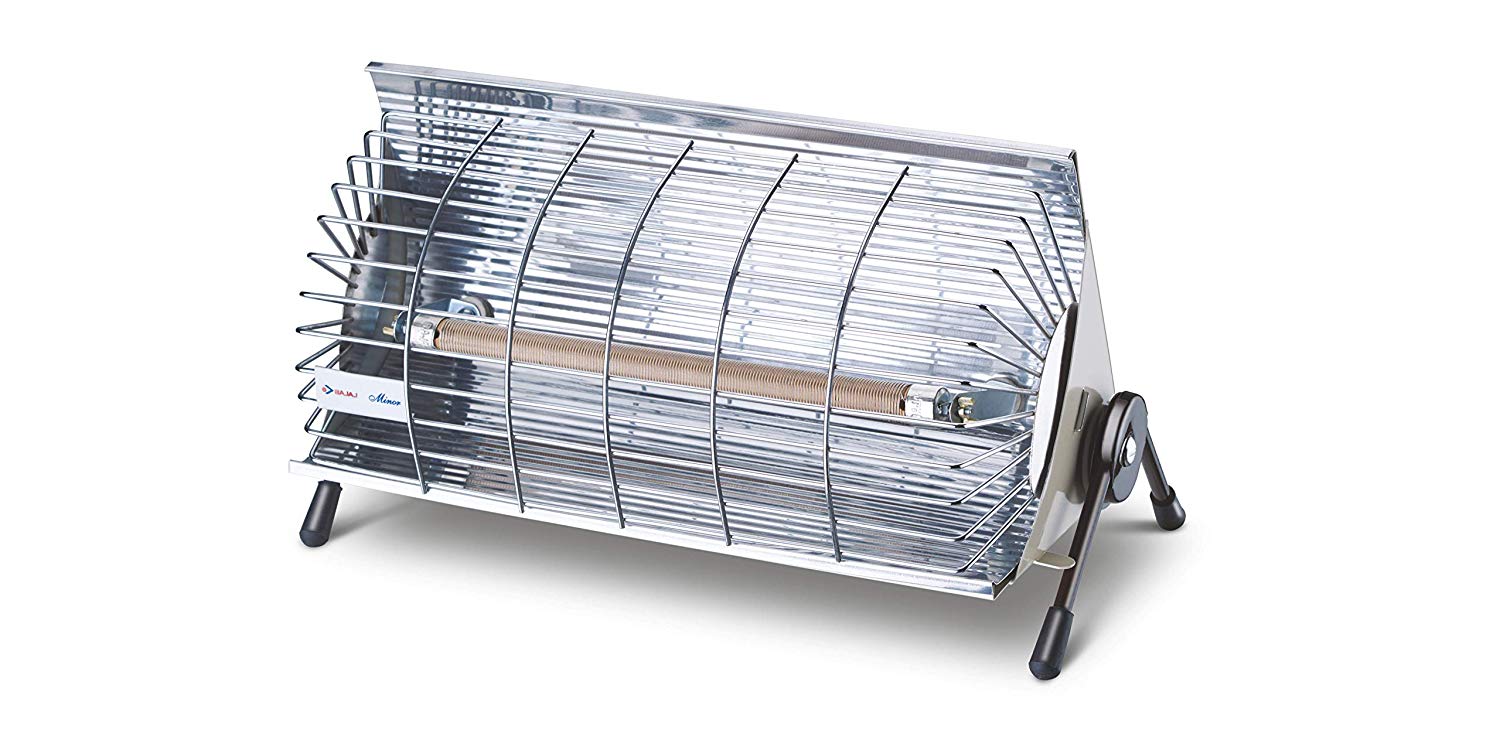 Bajaj minor is suitable for smaller rooms and thus consumes less energy. It is very decorative, can fit into any space. It has a 1000w heater that is sufficient to easily push through the cold winter days.
5. Morphy Richards OFR 09 Oil Filled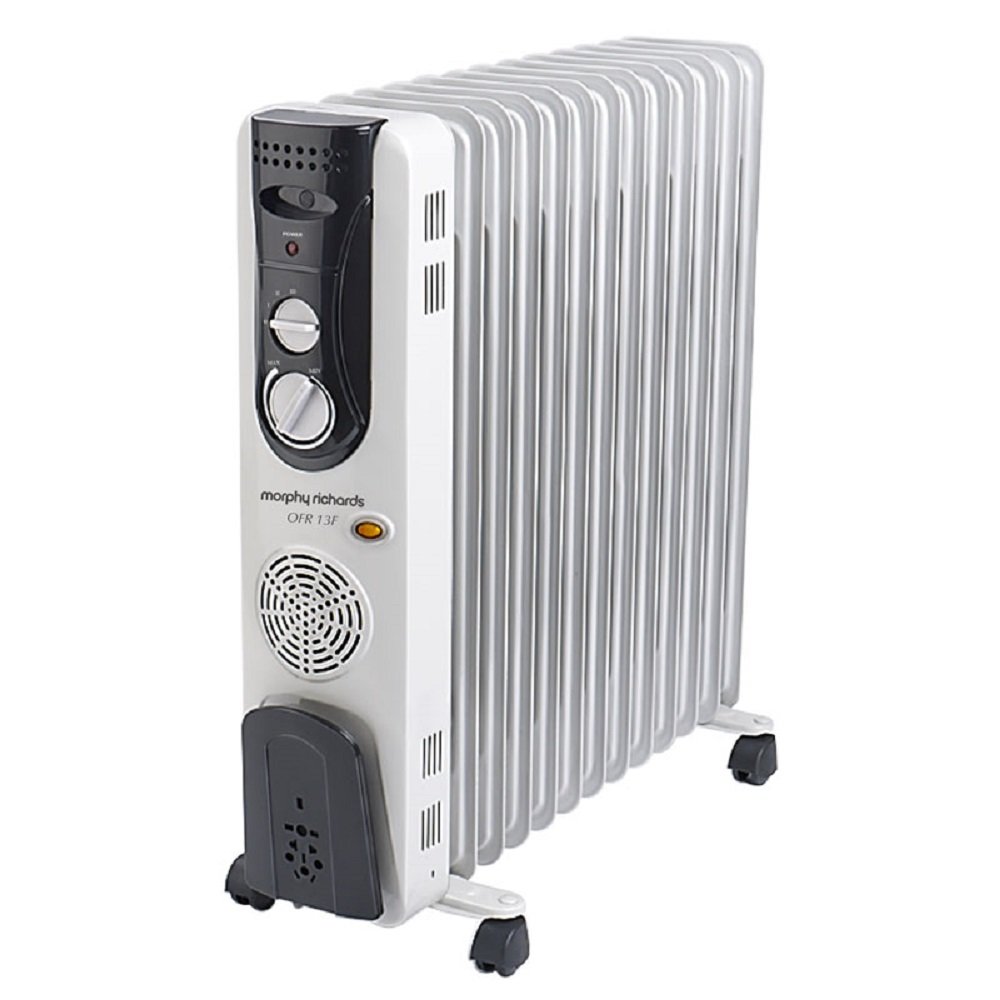 The power of this device is 2000 watts and has 9 fins present witch help in heating up your room to coziness in just a few minutes. The adjustable thermostat maintains the set temperature in the room and automatically switches on/off  the heater according to the room temperature. Contains a mounting plate that enables you to mount the heater on a wall.
6. Eveready QH800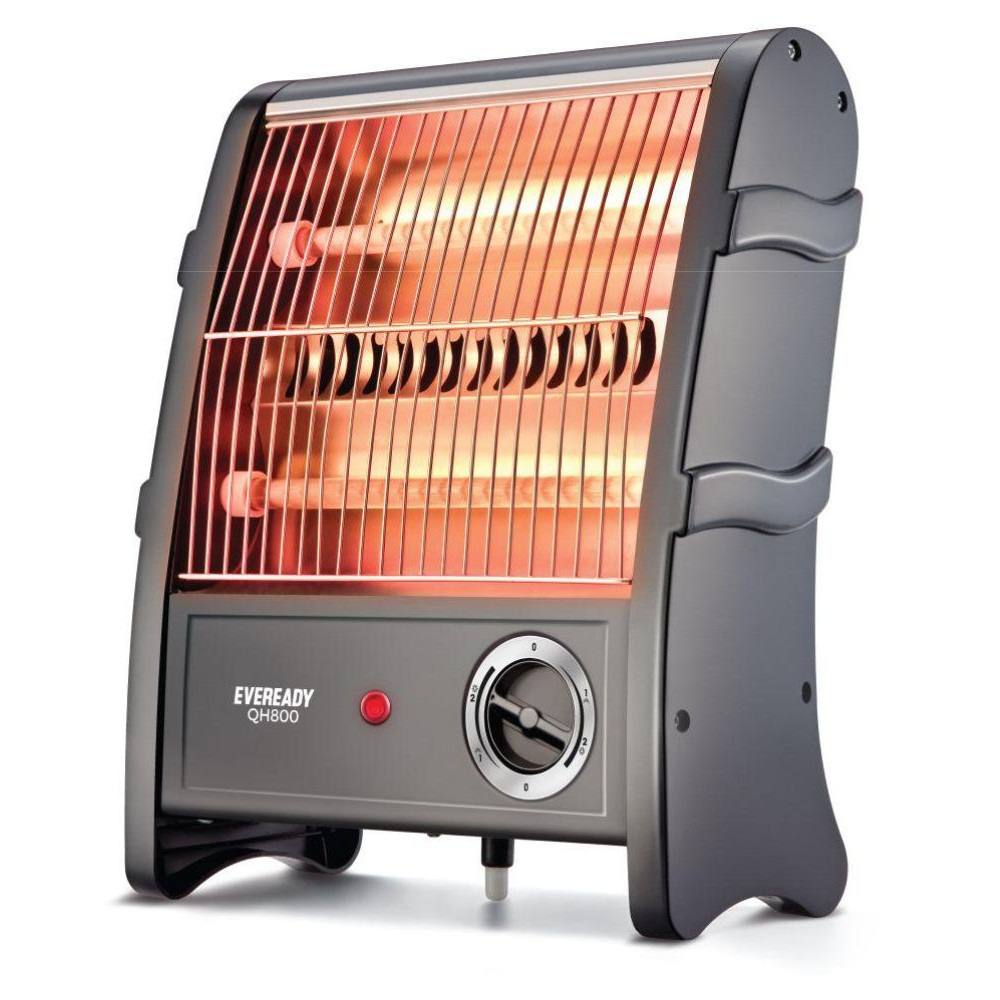 The Eveready QH800 comes with two quartz tubes for direct and super efficient heating. It has dual adjustment mode, according to your needs. The heating indicator lets you keep a check on overheating of the heater.
7. Orpat OEH-1260 Fan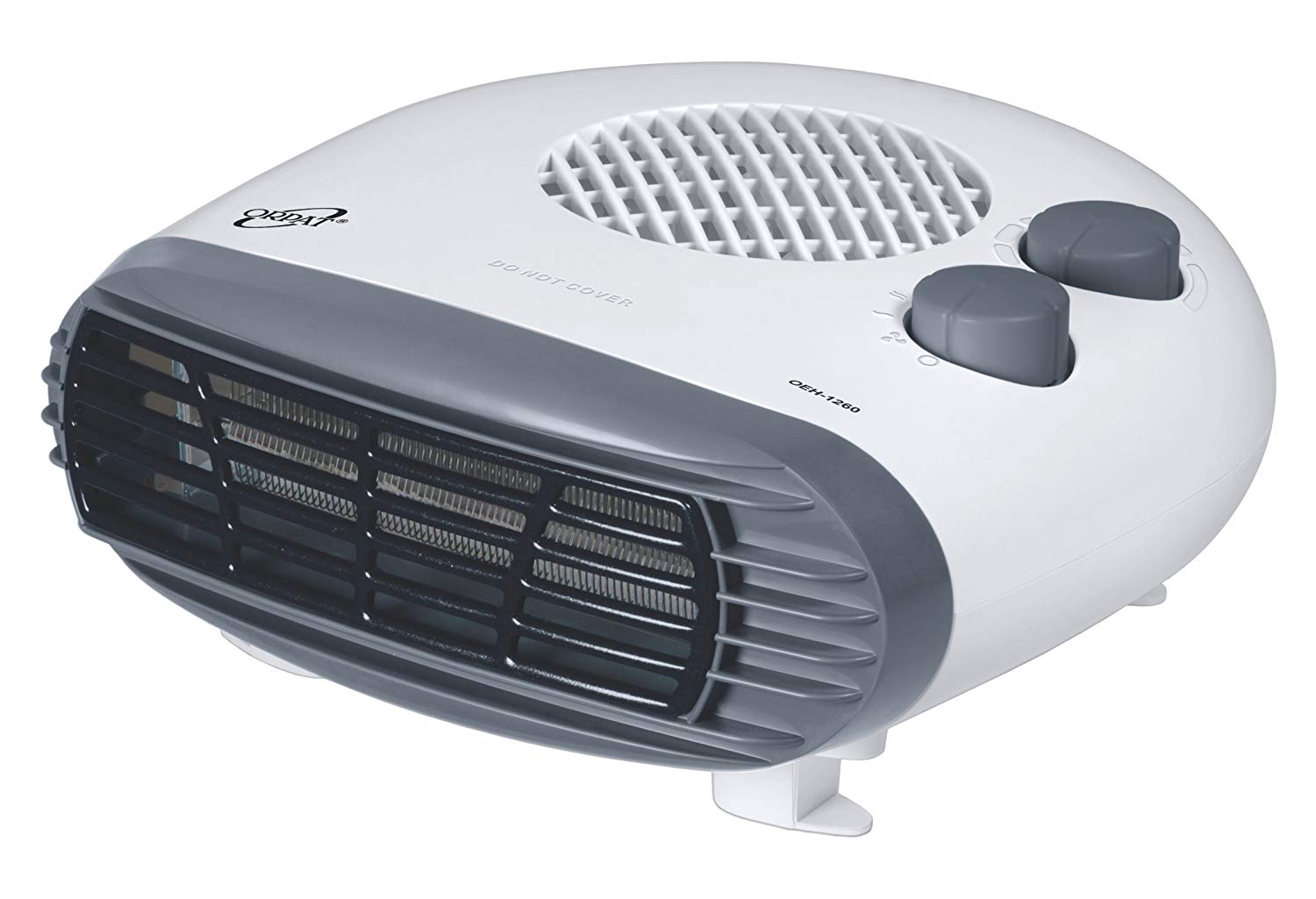 The OEH-1260 2000 V is a great room heater and is compact and easily portable. The best part about this room heater is that it can be used as a fan if the heater is not required. The product is really cute and perfect for a small room.
8. Bajaj Blow Hot 2000-Watt
When you turn on the 'warm' switch the heater turns on one of the heating elements and when you switch on the 'hot' switch both the heating elements are turned on for maximum heat. For extra safety, this heater also comes with a thermal cutoff switch that prevents overheating if the thermostat fails. It is interesting that in addition to heating in winter, this product can also be used as a fan during the summer.
9. Usha Fan Heater (1212 PTC) 1500 Watt with Adjustable Thermostat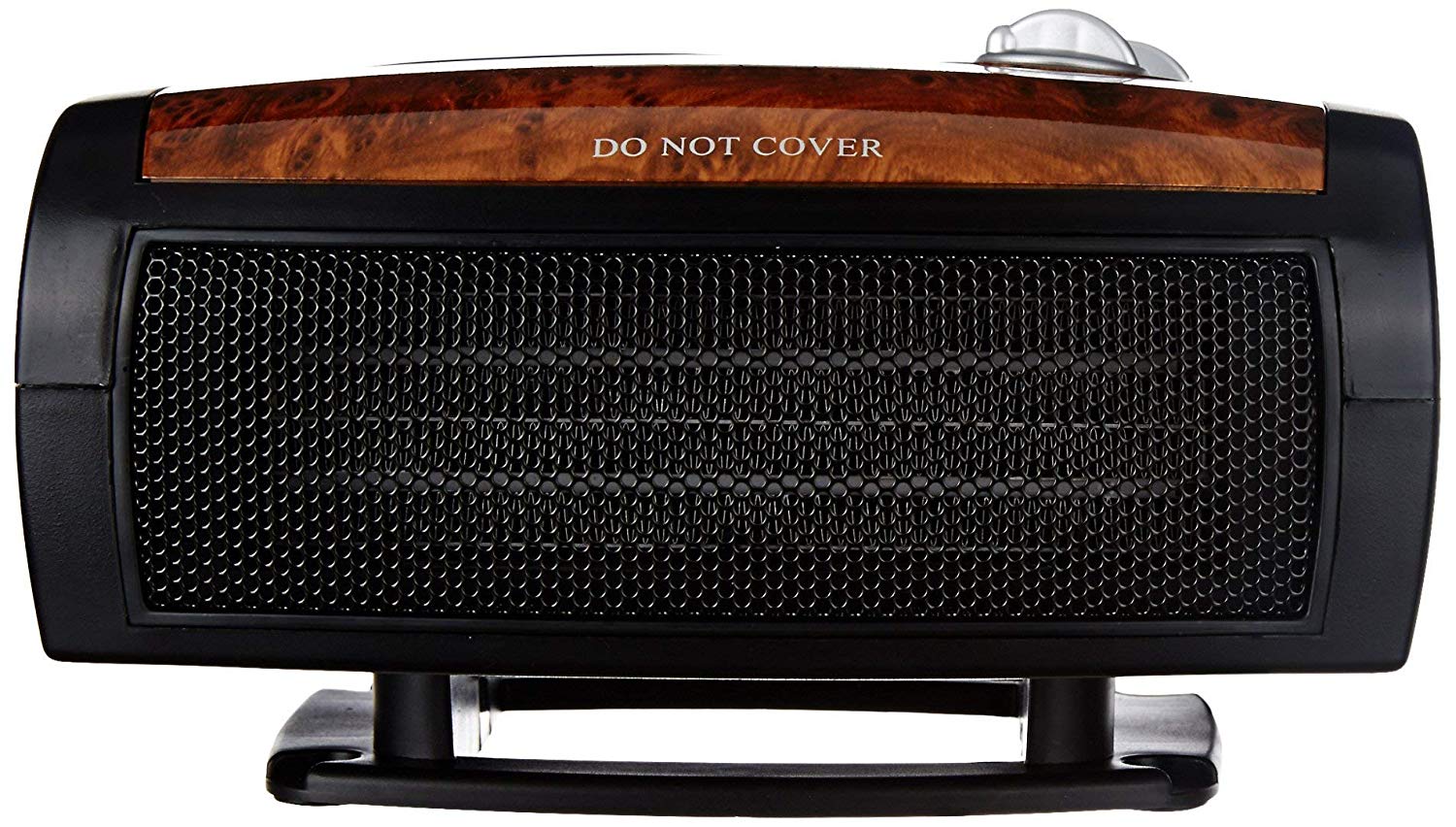 The Usha Fan Heater 1500 watt will regulate the temperature of your room to keep it warm and cozy all day long. The product is portable with a built-in grip and allows the user to fine-tune the temperature. This fan heater has a low power of 900 watts and high power of 1500 watts.
10. Singer OFR 11 FINS 2900 Watts Oil Filled Radiator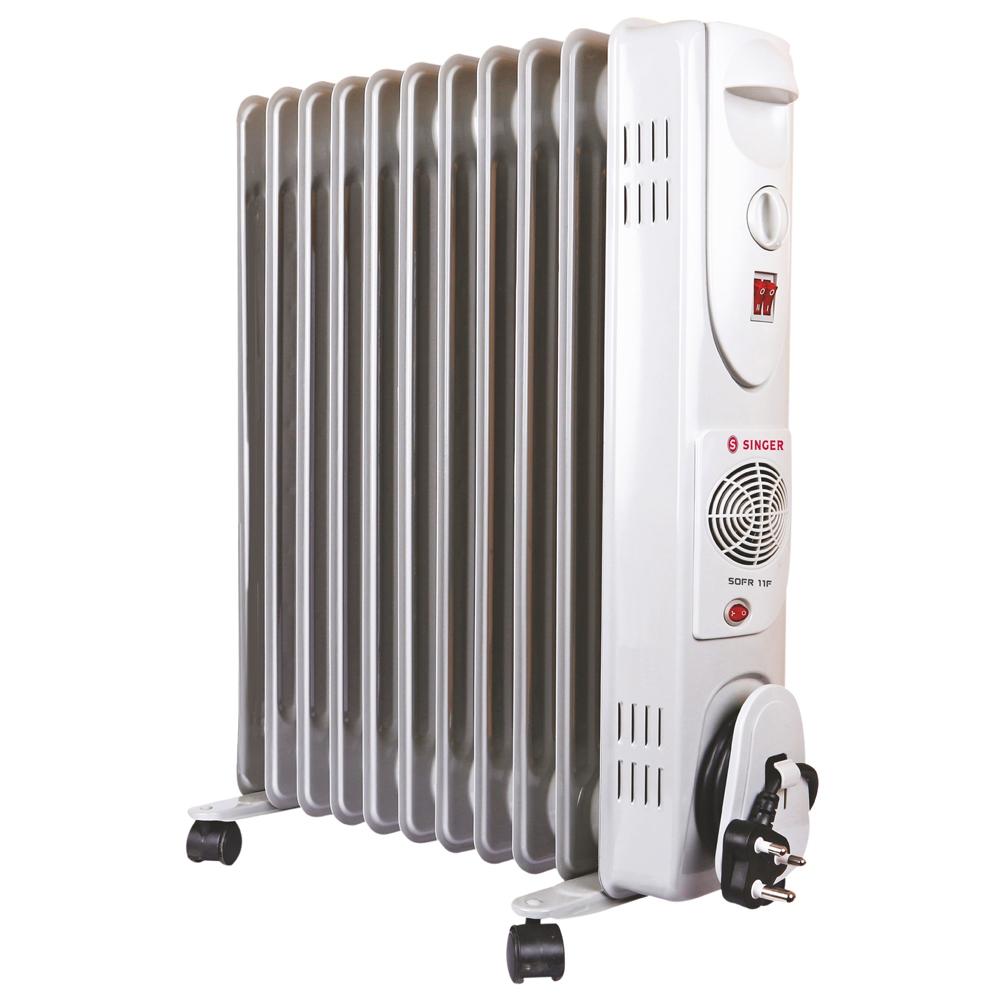 It has powder coated fins that help in preventing rust and has Oil Grade ED/HD 100 for better performance. Thermostat control maintains the desired temperature and overheat protection provides additional safety from overheating. It has 800, 1200 and 2000 watt power which helps it to remain fast and in active mode every time it gets cold.
11. Warmex PTC 999N Tower Room Heater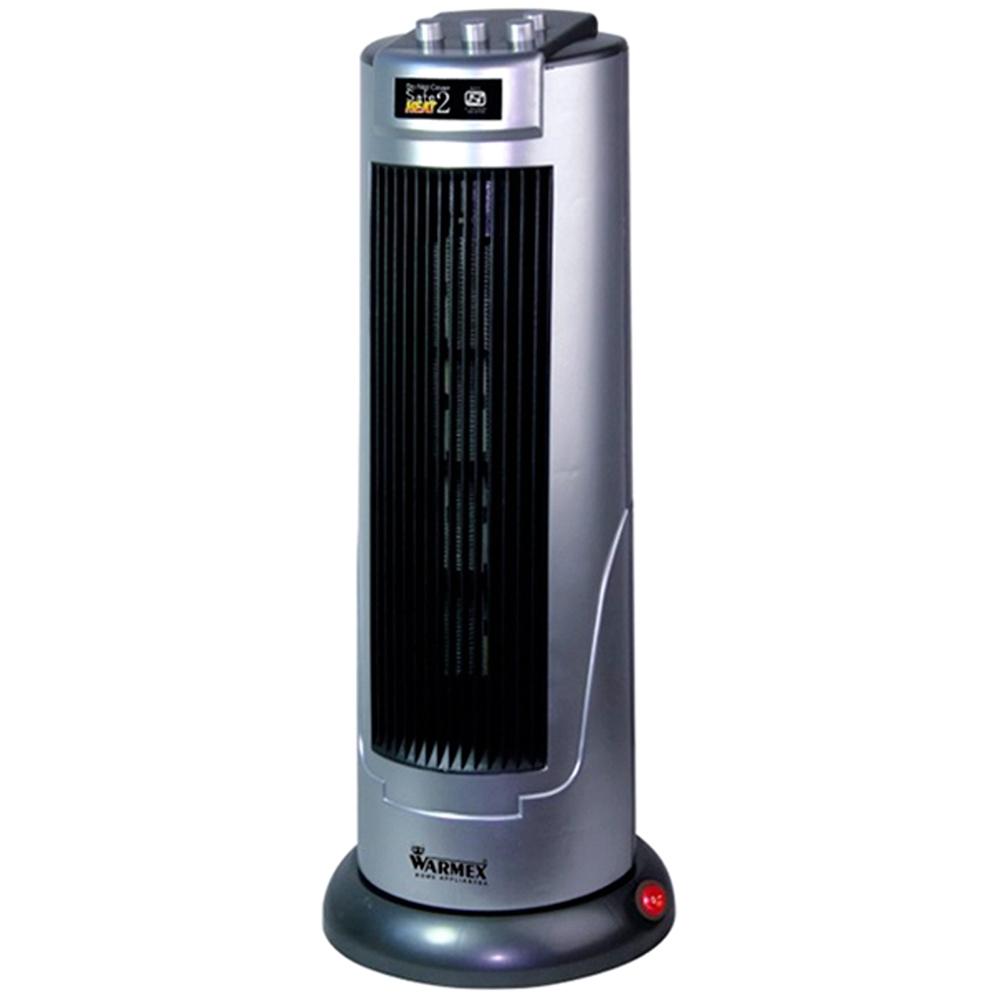 Warmex brings you the stylish and contemporary range of room heaters whitch has perfection of performance meeting the increasing desire of users. Contains PTC Heating Element, No Oxygen Burning. Thermal Cut-Off With Automatic Reset Function are just one of the many positives of this device.
12. Maharaja Whiteline Lava 1200W Halogen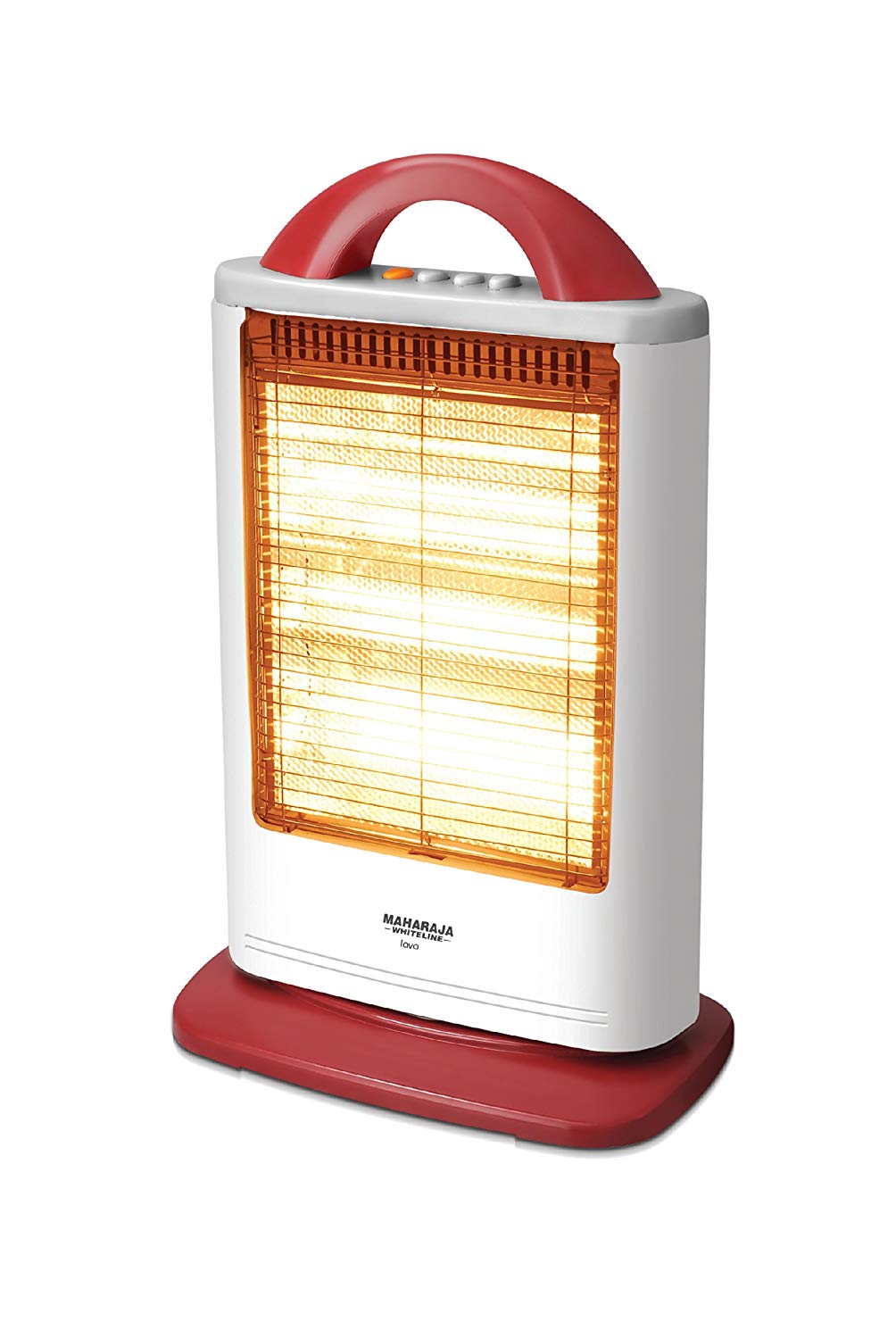 The heater is elegantly designed to suit your home interiors stylishly. It has and 180 degree rotation what ensures that the heater is able to provide warmth evenly in the whole room. There are 3 convenient heat settings at 400 watts, 800 watts and 1200 watts to battle winter chills.
13. Inalsa Neon Quartz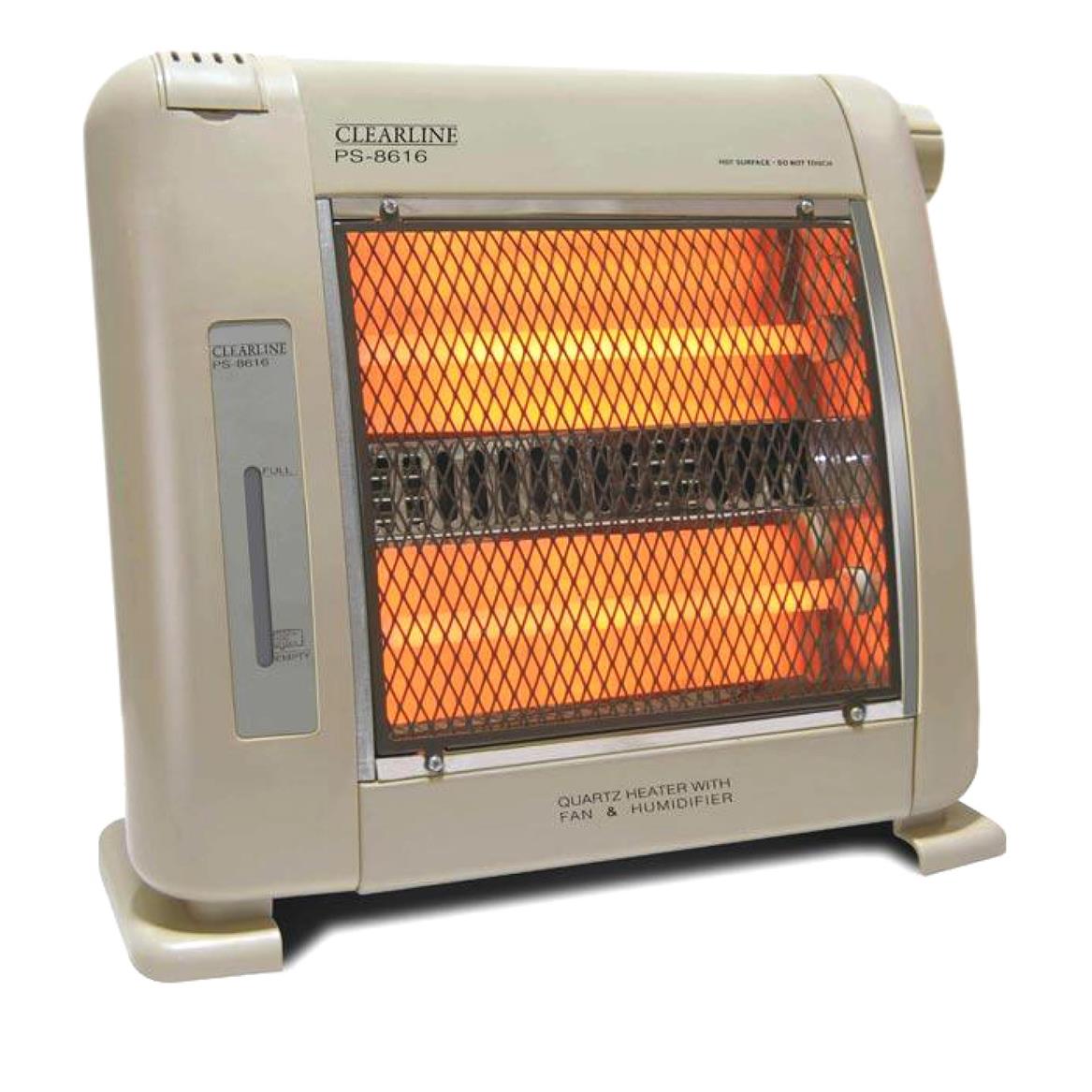 The heater sports a cool touch body, that means it's safe to touch and move around; even at its highest temperature. There are two heat adjustments at 400 watts and 800 watts with a safety tip-over switch to switch off the heater when accidently knocked over. The heater is lightweight and compact.
14. Maharaja Whiteline Quato 800-Watt Quartz Heater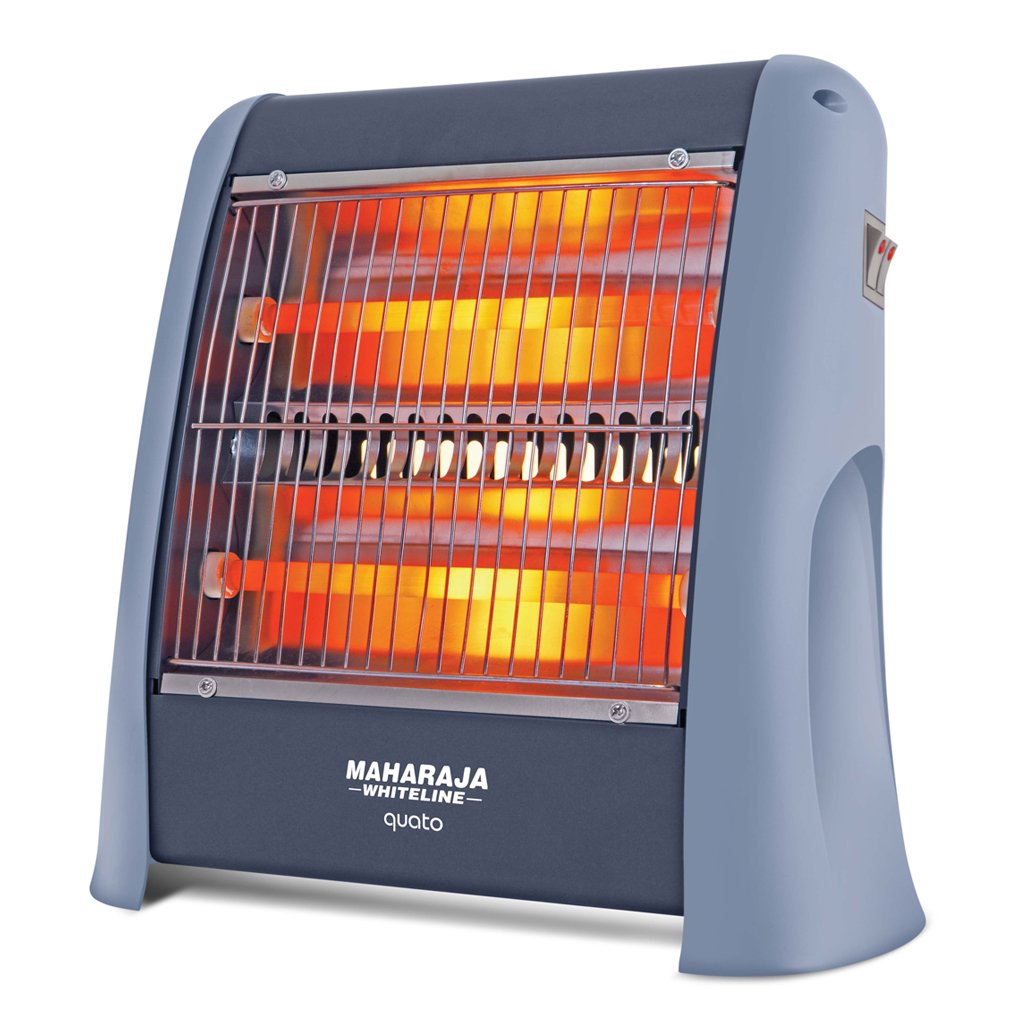 The dual heating pipes ensure faster heating in cold weather hence making it a perfect room heater. The design is elegant and will definitely stand out wherever you place it, it is specifically designed for lower power consumption. It has two heat settings at 400 watts and 800 watts.
15. Havells iron Calido Gold, 2000W, PTC Fan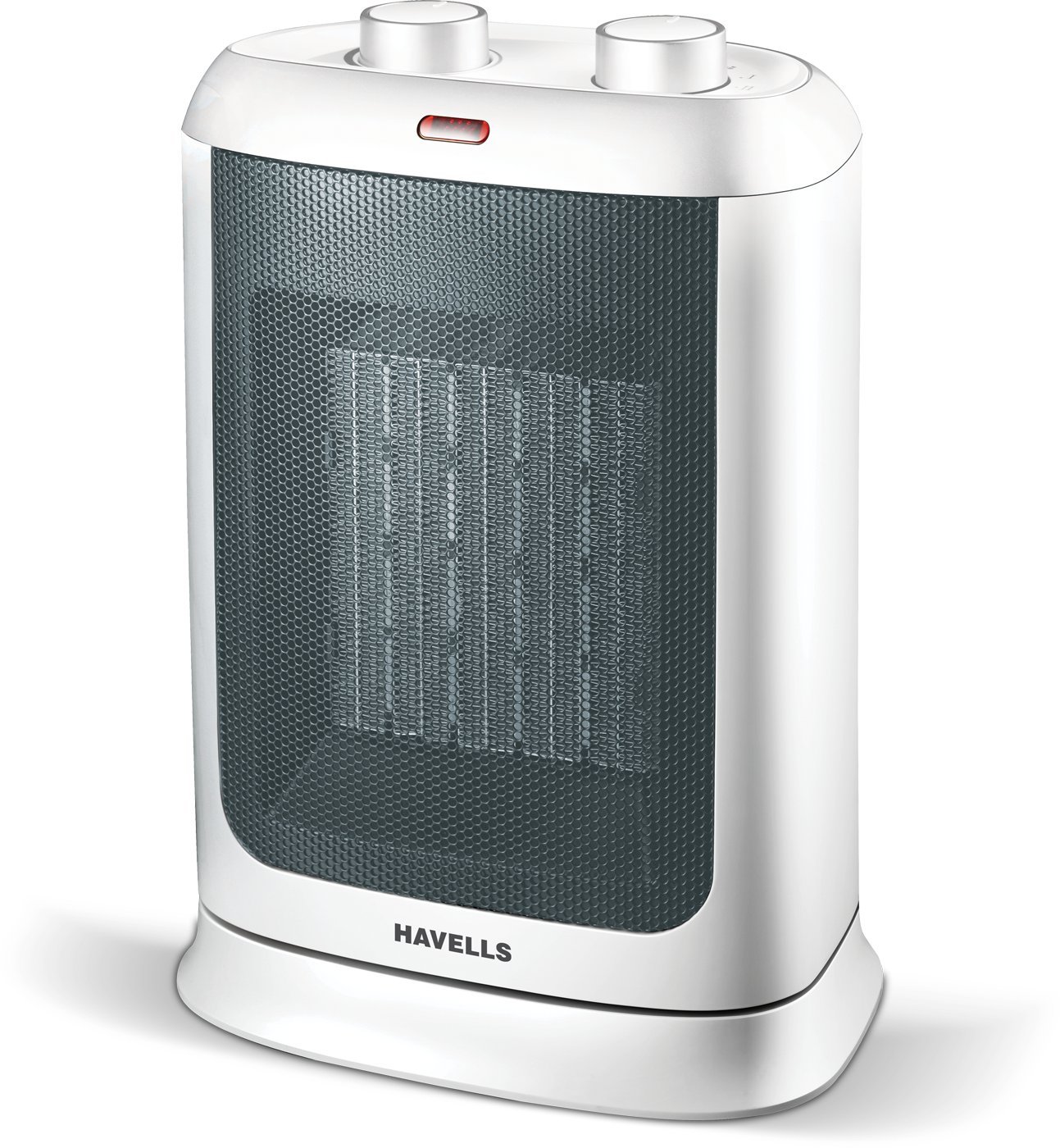 Havells Calido PTC has 2 heat settings of 1300V and 2000V so you have the option to choose which is a very positive thing.. Heating Element PTC Ceramic heating element which provides faster, safer and energy efficient heating to enjoy the comforting warmth. This product comes with a dust filter which prevents dust from entering the product and can be cleaned from time to time.
Conclusion
Now that we have reached the end, I hope it is easier for you to choose the ideal heater. Today they come in all shapes and sizes and some will surely amaze you. Believe it or not, heating bills are increasing, even using a wood stove is not nearly as cost effective as it used to be. Luckily we have the solution, with the help of these wonderful devices you can cheaply increase the heat in your home where you need it. Order now and get ready for the winter.